Symptoms of COVID-19
Because the Novel Coronavirus is basically a super version of the flu (influenza), the symptoms are nearly identical. At the time of this article, there are no known differences in symptoms between having the "regular flu" and having the Novel Coronavirus. For more information, please see our article "What is 2019 Novel Coronavirus (2019-nCoV) – major types of viruses?"
All coronaviruses, such as SARS, MERS, the Flu, and the Novel Coronavirus begin in and attack the lungs. Therefore, they are all considered respiratory illnesses. For more information, please see our article "Differences between SARS, MERS, the Novel Coronavirus, and the Flu?"
Common symptoms are:
Fever (with accompanying achiness)
Cough
Diarrhea
Shortness of breath and breathing difficulties
Acute respiratory syndrome
Kidney failure
Those most at risk!
The following groups of people are considered the most at risk for developing dangerous, even deadly, complications from the Novel Coronavirus infection and should take maximum precautions. The following groups of people are still likely to be able to beat the virus with proper care.
Anyone with current respiratory illnesses or conditions, including asthma, COPD, bronchitis, pneumonia, etc.
Children younger than 13, especially those under 5.
The elderly.
People not included in one of the above three groups can still develop dangerous, even deadly, complications; however, it is simply less likely. People not included in one of the above three groups who contract the virus will more often be able to fight it and experience basic flu-like symptoms; however, at the time of this writing, the chance of death for all humans is slightly higher than with having the flu. For more statistics on the virus's death rate, please see our article "Important differences between SARS…"
What should I do if I have these symptoms?
Thankfully, nearly all countries have tests for the Novel Coronavirus so it is recommended to visit a medical facility to be tested. There should be no cause for immediate alarm for those people who have NOT been to public places such as airports, train/bus stations, crowded public areas in large cities, etc.
For people who have been to the above mentioned public areas, experiencing these symptoms (especially in January through June of 2020) should be taken seriously and it is best to err on the side of caution, so go see a doctor as soon as possible. While it's still more likely the symptoms are from the Flu, if in fact it is the novel Coronavirus, immediate treatment needs to begin (there is no cure, nor will there ever be, since this is a virus. For more on this topic, please see our article on the 4 basic types of infections here).
It's important to note that while only 3% of infected people have currently died from the Novel Coronavirus and there is no reason to panic if you're experiencing symptoms, death from this disease has been recorded to be as short as 3 days. So, to prevent infecting others and to begin treatment to help your recovery, seek medical attention as soon as possible.
Incubation period
One of the most concerning aspects of the Novel Coronavirus is that it has a fairly long incubation period, which is currently estimated to be as long as 14 days. The incubation period is the time when a person can carry a virus, and infect others, WITHOUT having any symptoms. In plain words, you could be carrying the Novel Coronavirus for 2 weeks without even knowing it, and during this time, you can spread it to others.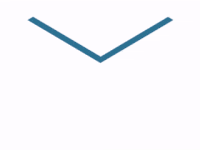 Have a question?
OR
Are you eager to begin your Chinese cultural journey?
Drop us a line and we will promptly connect you with our leading China expert!