Chinese Business Etiquette

Conducting business in China requires that people understand Chinese culture and follow Chinese business etiquette, which absorbs a part of the etiquette from the west, and maintains the character of the Chinese culture. Understanding Chinese business etiquette is vital to avoid unwanted offending and conflicts in business activities.
In order to provide social comfort, this article will give you some tips to create a peaceful and successful business encounter.
Formal Outfit
Chinese people usually wear formal business suits on any formal occasion like a meeting, a dinner party, or a negotiation ceremony. A neat and tidy look will give a good first impression that will be favorable for building a connection.
The suit and tie have become the normal work apparel for many male professionals, and a dress up suit or suit skirt are acceptable for women. Too much bright color should be avoided.
Greeting and Exchange Business Cards
At the start of greeting, handshakes are common, short and soft and keeping eye contact brief. The next important thing is the exchange of business cards. It's recommended to have your card both in English and Chinese. Hand and receive business cards with both hands to the highest-ranking individual first. Remember to have a look at the information on the card politely before saving it into a card holder or your pocket.
Gift-giving
When making a business visit, you can bring gifts to demonstrate your courtesy. Nice small gifts are very often given and received as this is considered an integral part of the relationship-building, including a fruit basket, dessert, and local specialties of a certain region. A modest gift at the first meeting is appropriate. These simple rules should be kept in mind:
Gifts should be wrapped, and not in black or white paper.
Never give anything sharp.
If a gift is for the whole staff of your cooperative company, always present it to the highest ranking person you would meet.
Do not give timepieces.
Do not give highly valuable presents, as it may be considered as bribery, which is illegal.
Meetings and Decision-Making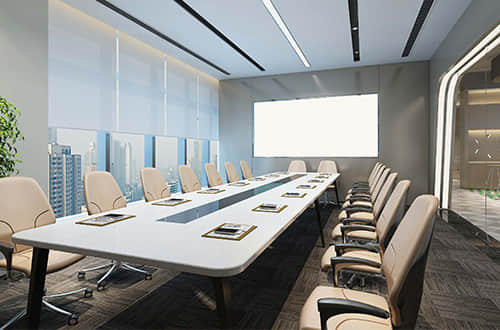 In a solemn meeting, being punctual at the start is valued in Chinese culture as it means to show you respect your business partner. Chinese people usually assume the first person of a group entering into a room is the leader.
You may not reach a final decision in a meeting, and to establish a strong relationship you might need to negotiate several times to reach an agreement. There is no need to feel frustrated if you cannot get your goal in one meeting. When you need to sign some documents, never write any names in red ink, as it has been used to mark the names of criminals condemned to death in official records since ancient times.
Meal and Small Talk
After the meeting is finished, an invitation to have a meal together is common. It is better not to refuse this chance if time allows. Chinese people like doing business with people they trust, and dining together with some leisurely talks will be a good opportunity to build a strong personal relationship. Business meal etiquette typically follows the Chinese dining etiquette. During the meal, topics of small talk might refer to whether you like local food or where you have been recently, the weather, personal topics, and family. Further popular topics can extend to favorite movies, art, landmarks, climate, and travel, but try to avoid political-related discussions, such as Tibet and Taiwan questions, human rights, and so on. The key point is to seek common areas and understand each other.
Communication Language
Some Chinese can understand English, but for good preparation, hire an interpreter or bilingual staff to translate, the same as with the paperwork. Make sure your communication goes smoothly.
Entertaining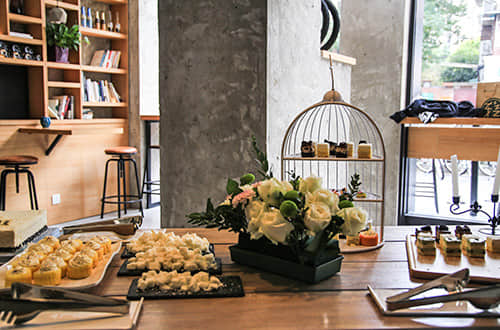 Business entertaining is part of the relationship-building process and should not be thought of as a bore or as irrelevant. The quality of the entertainment provided reflects the seriousness of your intent to enter a long-lasting relationship. Entertaining activities are things like tea drinking, a banquet, or business travel. Banquets and entertaining in general can involve the consumption of alcohol and this may be quite a challenge. If you think you cannot handle this, it is perfectly acceptable to give an excuse for not being able to join in – saying you cannot drink for health reasons is probably the best option.
Finally, express your sincere gratitude for the host's hospitality. The most important thing is, if you are respectful and observant, and your deal is competitive, it will be effective to build relationships with Chinese business contacts.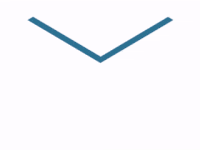 Have a question? Or can't wait to immerse yourself in the engaging journey of Chinese culture? Send us a message! Our top China specialist is ready to assist and connect with you without delay!