What Ladies can Buy in China & Chinese Gift Ideas for Ladies

From high-end shopping malls to street stands, night markets and popular online-shopping APPs, China never lacks for a chance to do some shopping. For women, China is absolutely the trendy shopping paradise. For men, you can always find an appropriate gift for your loved ones. These are some guidelines about what you can buy in China for the ladies, and what you can bring home for your lady friends.
Pearls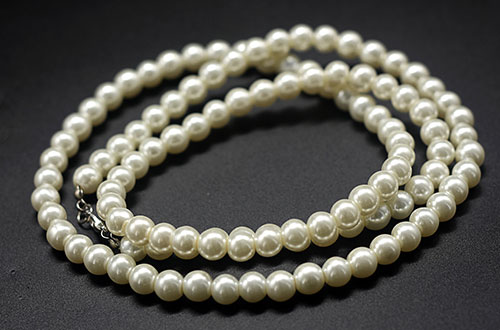 Freshwater pearls from eastern China and sea pearls from the South China Sea are both pursued by women around the world. China is the biggest export country of freshwater pearls. The sea pearls are more regularly shaped and with a richer luster. The harvest of sea pearls is a lot less, hence they fetch a higher price. Freshwater pearls are a lot more available as one oyster can produce several, even up to a dozen pearls, so they are a lot less expensive. A pearl necklace or a pair of pearl earrings from China makes the best gift. Big shopping malls always have jewelry departments selling pearls, where the quality can be guaranteed and the price is a bit higher. Wholesale markets and underground shopping plazas will be better places to find more cost-effective items if you can tell the difference between fake and real ones. Make sure to check with your local guide or tour consultant in advance for the best place to buy them.
Silk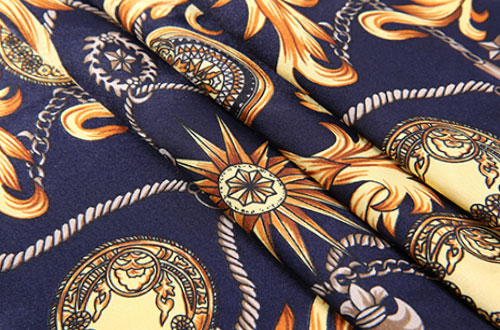 Since first being brought to the western world via The Silk Road, silk has become known as the product of China. Coming to China without bringing a silk item home is such a regrettable thing. The variety of silk products is impressive. The most popular ones are silk shawls, Qipaos, pajamas, and comforters. The prices are varied depending how much silk it really contains, the workmanship and its brand. Street stands and night markets are the places to buy low quality or even fake silk products. Department stores in any cities, the Silk Museum in Shanghai and Suzhou, and the Fabric Market in Shanghai are more reliable. Changle Street in Shanghai is famous for its Qipao tailors with prices from USD150 up to USD2000. Book in advance and you can tailor a gorgeous Qipao dress, which will make you the center of any party.
Jade Jewelry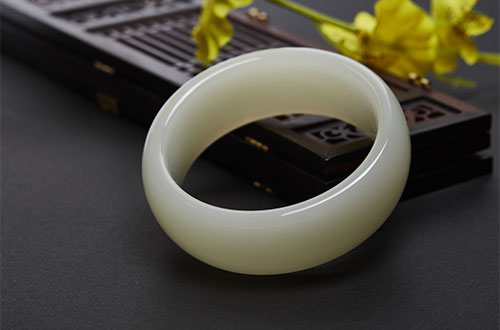 Jade culture is deeply appreciated by Chinese people, who believe that jade represents good fortune, which can also protect us from evil spirits. Overseas Chinese used to buy jade jewelry and ornaments in Hong Kong and Taiwan a lot. Nowadays, jade culture is more widely recognized in the western world. There are jade markets in most big cities, like Beijing, Shanghai, Guangzhou, Hong Kong and Xi'an. A jade item, such as bracelet, bangle, ring, pendant, or accessory can cost from a few dollars up to a thousand dollars, and is available both in wholesale markets and high-end shopping malls. Hence, doing some homework and extended research in advance will make the purchase a lot easier. You need to figure out what you want to buy and how much you plan to spend before you actually walk into a shop. If you can't tell fake jade, it's a good idea to go with a local expert.
Green Tea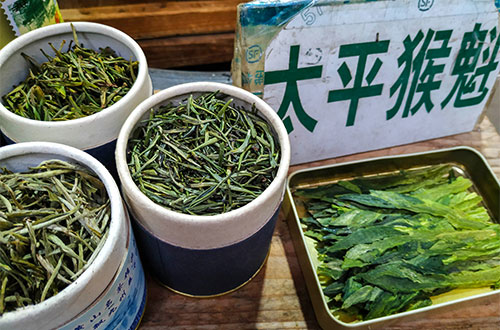 Tea, with a history of over 6000 years, is one of the most import elements of Chinese culture. It is not just a daily drink, but also has medical effects on the human body. Green tea, black tea, jasmine tea, chrysanthemum tea, Osmanthus tea, and oolong tea are all good for women, to help with digestion and to keep fit. To bring home a pot of tea from China is very appropriate for woman co-workers and lady friends. Green tea is produced throughout China with different names and types. The most famous ones are Huangshan Maojian, Hangzhou Longjing (Dragon Well), Qimen Black, Fujian Dahongpao, and Yunnan Pu'er. Tea shops and tea houses are available at every corner of city streets. Make sure you walk into a real one. Check out with your guide if you are not sure if it is a real tea house or a tourist trap.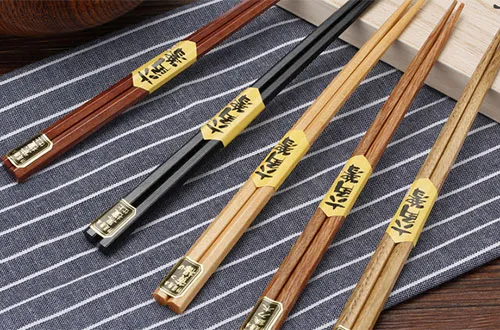 Chopsticks
Chinese food is now widely popular in western countries, so you may have practiced using chopsticks when dining in a Chinese restaurant. A set of chopsticks can be a good present for a housewife. The most common chopsticks are made of bamboo; others are made of wood, plastic, silver, porcelain and stainless steel. You can find common chopsticks in supermarkets as daily necessities. There are more varieties available by online shopping and you can even tailor-make a set of chopsticks with your names carved in.
Knockoff Handbags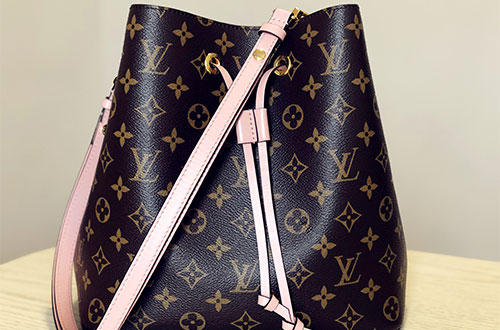 A little retail therapy at one of China's infamous fake markets is the best cure for too much sightseeing and touring. Known as "the factory of the world", China has no shortage of consumer products. Counterfeit luxury brands are in large scale demand and bring high profits. You can find such big markets in almost every major city. The varieties of goods are impressive, including shoes, clothes, handbags, luggage, jewelry, watches and even golf equipment. The most famous place is known as the Silk Market in Beijing. You can find almost everything there, anything you can think of. Other options are: Han City in Shanghai, AP Plaza in Shanghai, Garment Wholesale Center in Guangzhou, and Luohu Commercial Center in Shenzhen. There are chances to get a good bargain when you haggle with the vendors, push back on their prices and, if possible, throw in a few Chinese phrases.
We at China Educational Tours promise no-tourist-shopping and we only recommend the real shopping opportunities. Your personal tour guide is a local expert who will show you the best places to purchase favored items.
Have a question?
OR
Are you eager to begin your Chinese cultural journey?
Drop us a line and we will promptly connect you with our leading China expert!