Top 10 Luxury Restaurants in China

China is a vast country that is unique with its long history, culture, customs, its many different ethnic minorities, and culinary delights. The Chinese firmly believe "Food is the first necessity of the people" – it is not just nourishment for the body, but brings harmony and closeness to the family and relationships.
As Mandarin unites the country as a language, there are more than fifty different dialects, each with its regional cuisine, culture, customs, and traditions. Food is no different. From the tasty inexpensive street foods to high-class dishes offered in the luxury and Michelin-star restaurants, China is a place that takes you on a thrilling symphony journey of taste, smell and texture that will tingle your taste buds – from dishes featuring traditional Chinese cuisine as well as an intriguing mix from around the globe.
Here, we will look at ten of the best and luxurious restaurants found in China.
The 10 Luxury Restaurants in China - 5 Star Best Restaurants
1. Cai Yi Xuan- Four Seasons Beijing (北京四季酒店采逸轩)
Cuisine Style: Chinese
Prices: $$$
Location: No.48 Liangmaqiao Road, Beijing
The artfully retro, tobacco-hued Chinese restaurant was awarded a Michelin star by the Michelin Guide Beijing 2020, Cai Yi Xuan offers traditional Cantonese cuisine presented enticingly and elegantly. Cantonese cuisine values the freshness of its ingredients, and the flavors change slightly according to the season. They also offer authentic Beijing dishes like roasted Peking duck.
The dramatic and exciting venue includes a large formal dining room, a more intimate casual dining room, and eight private dining rooms, including two VIP rooms, each with its unique décor and atmosphere.
The signature dishes include stewed pork belly with abalone and truffle, spotted grouper dish, and hairy crabs (in autumn).
At lunch, Cai Yi Xuan serves some of the city's best dim sum. The selection features several beautiful steamed parcels. The har kau (shrimp dumplings) are succulent, as is the roast pork cheung fun (Cantonese steamed rice rolls with roast pork). The dim sum rivals Guangzhou and Hong Kong's finer restaurants.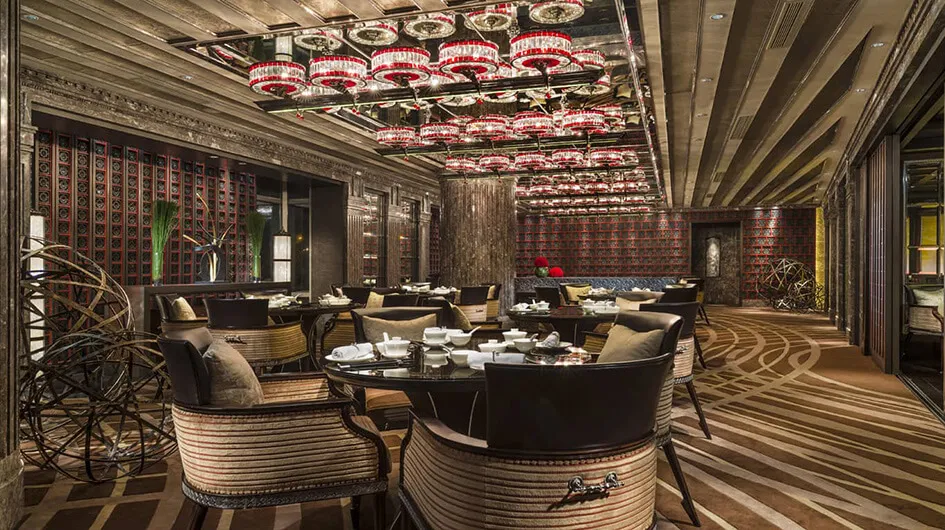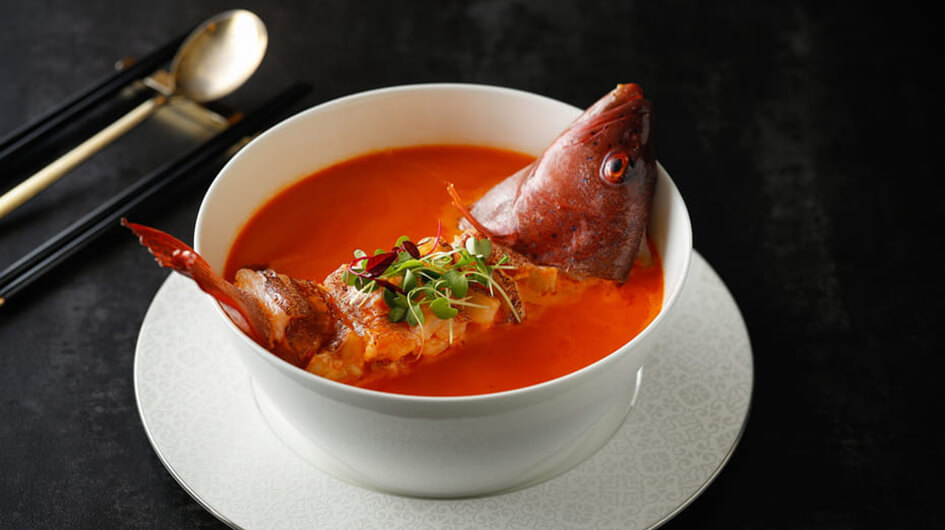 2. TRB Forbidden City Beijing
Cuisine Style: European
Prices: $$$
Location: No.95 Donghuamen Main Street, Dongcheng District, Beijing
One of Beijing's most iconic locations with stunning views of the Forbidden City, the sleek, rather cool, and modern-style dining rooms of TRB Forbidden City is situated in a two-story Qing dynasty building: the second floor offers views of the Forbidden City. All that remains is impeccable food, one of the largest wine selections in Beijing, world-class service, and complimentary champagne and appetizers. Try the four or five-course tasting menu (which is more like 11 courses with all the small plates they give you on the house) and end it with their famous madeleines.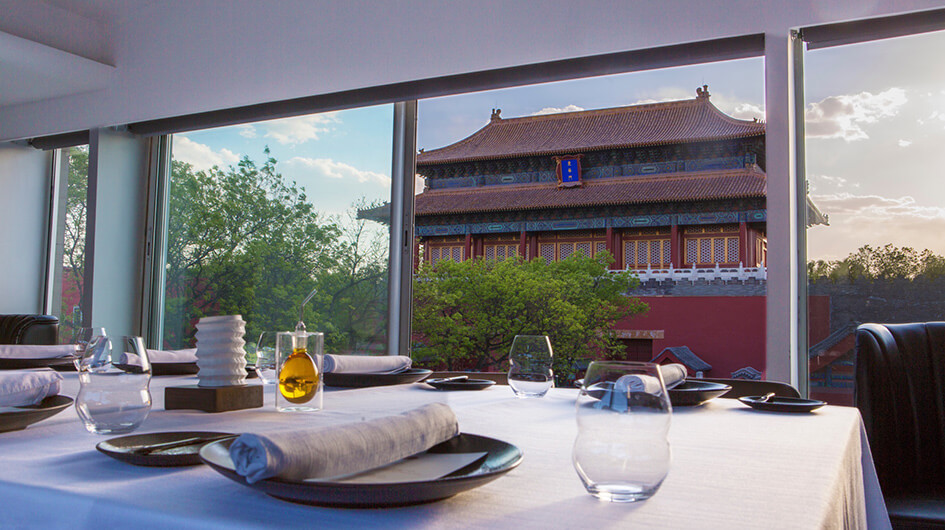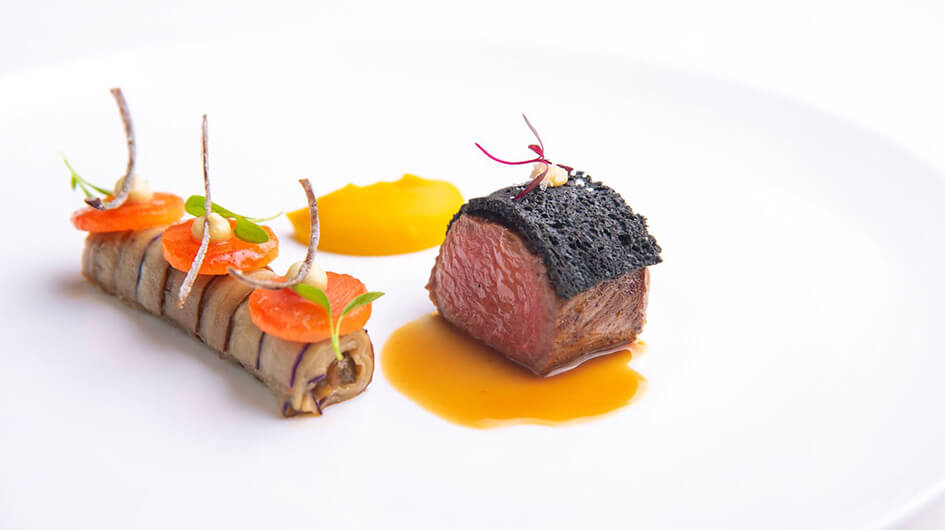 3. Restaurant in Diaoyutai State Guesthouse (钓鱼台国宾馆餐厅)
Cuisine Style: Chinese
Prices: $$$
Location: No.2 Fucheng Road, Haitian District, Beijing
Boasting a long history of over 800 years, Dianyutai used to be a palace for emperors in the 12th century. Emperors used to visit and go angling, thus, it was called "Ancient Pavillion for Emperor's Angling". Now it is a guesthouse comprising of some 20 villas, each with individual bridges, ponds, and landscapes of its own. Diaoyutai had been the accommodation favored by visiting monarchs, presidents, state leaders, and VIPS for more than a half-century. Diaoyutai houses a luxury restaurant for good reason: it was reserved for just serving dignitaries. However, in 1980, they opened their doors to the public featuring elegant Chinese cuisine in a secluded area and beautiful dining halls. After more than half a century of practice, innovation, and development by China's leading culinary team, the Diaoyutai Cuisine aims to delight the dietary tastes and demands of both domestic and foreign guests and adheres to the principle of "taste as the core, health as the purpose". The Diaoyutai Cuisine draws inspiration from various culinary branches in China and has become a household name in itself.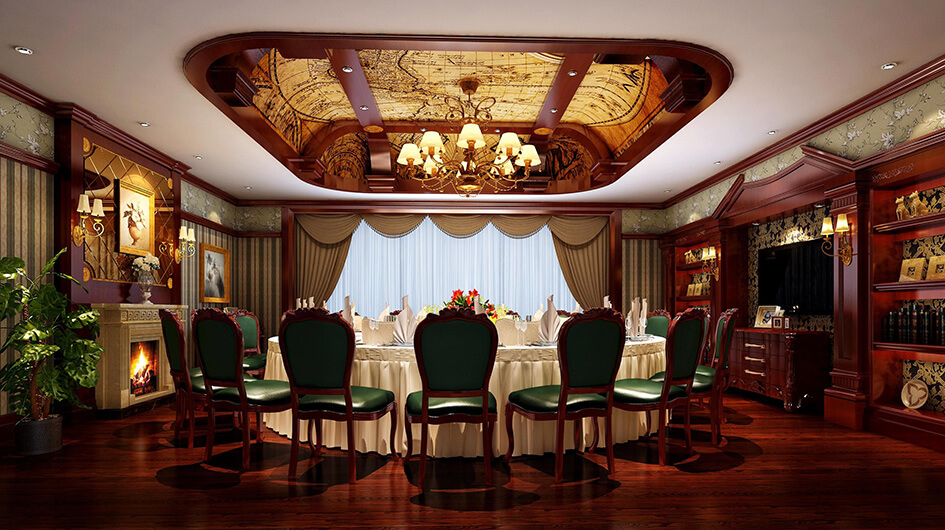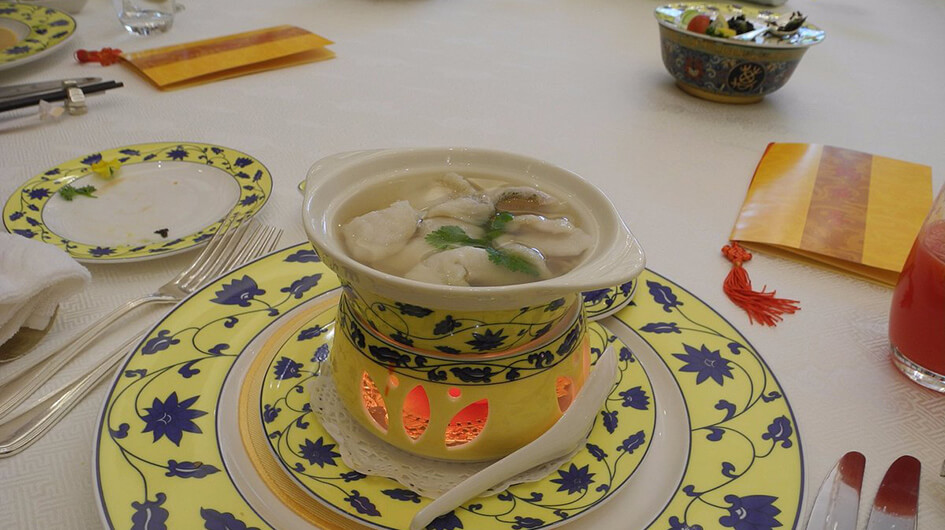 4. Pyongyang Yinpan Restaurant in Xi'an(平壤银畔馆)
Cuisine Style: Korean
Prices: $$$
Location: 2 Gaoxin Road, Yanta District, Xi'an
Located southwest of the Xi'an city walls, this North Korean restaurant is the most expensive in the city. Dressed in traditional North Korean costumes, all the waitresses are from North Korea, mainly college students. You would not only be served fine North Korean dishes but also be entertained with music, singing, and dancing.
The famous Pyongyang naengmyeon (a cold buckwheat noodle dish) is certainly worth a try, along with the haemul pajeon (seafood pancake) topped with bonito flakes. There is also the typical Korean dish that you may know, the barbecued meats and bibimbap (rice topped with kimchi and soy sauce, a fried egg, and slices of meat) make an appearance.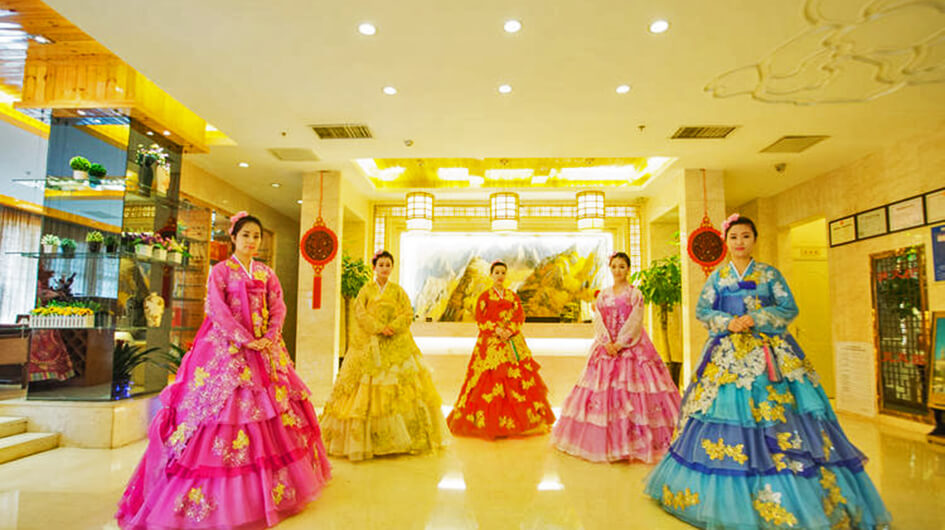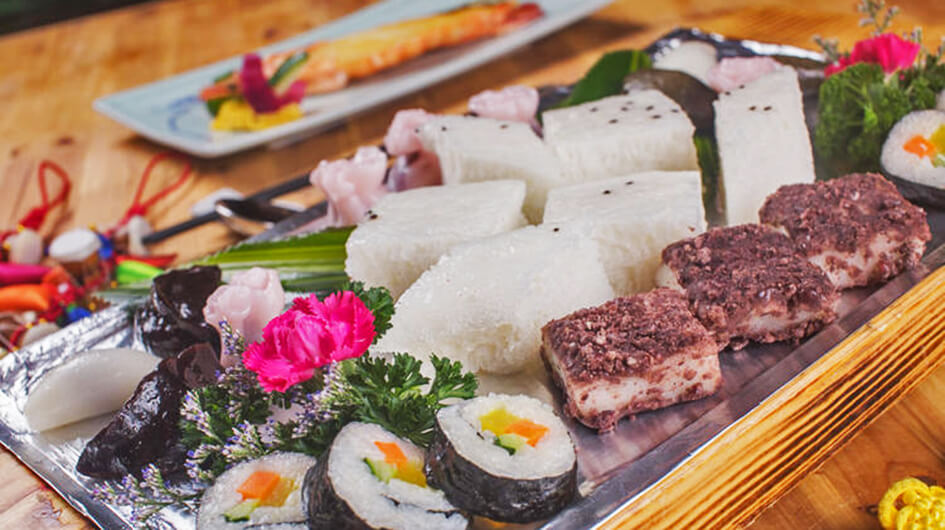 5. Zi Fei Restaurant (子非)
Cuisine Style: Sichuan Cuisine
Prices: $$$
Location: 27 Kuan Xiangzi, Chengdu, China
Zifei is a private dining restaurant. The philosophy of the restaurant is to incorporate the history and culture of Sichuan and greater China into a dining experience.
Entering the restaurant you will get a sense of traveling back in time. The restaurant is built entirely with wood and decorated the way elites' homes would be in ancient China. The premise is relatively small and has a cozy intimate atmosphere. At the center of the restaurant is a courtyard, where diners can relax with a soothing brew of Chinese tea before dinner is served. The courtyard is dimly lit with lanterns giving you a sense of peace amidst the bustling streets of Chengdu. The dinner menu differs each night and is tailored to your personal preferences. The morning before your visit, the manager of the restaurant will call to discuss the menu with you. This ensures that you will enjoy every dish, even when experimenting with the local flavors the restaurant is trying to showcase.
Zifei creates a cultural experience not only through its menu and decor but also through live performances. Each party is offered a free song played on the Gu Zheng, a traditional Chinese string instrument, which is performed in each private dining room. Additional performances such as extra songs by the same instrumentalist, dance, or "bian lian"(a performance of changing masks) are at an additional cost.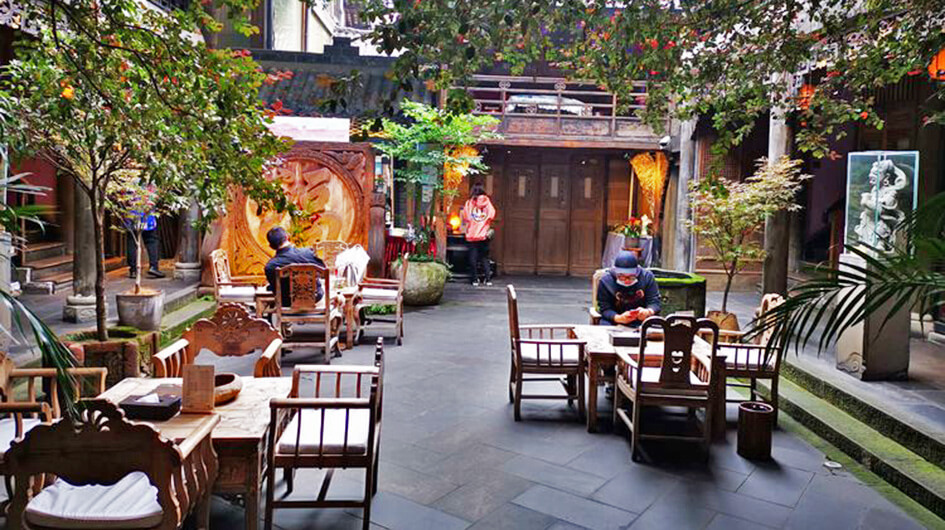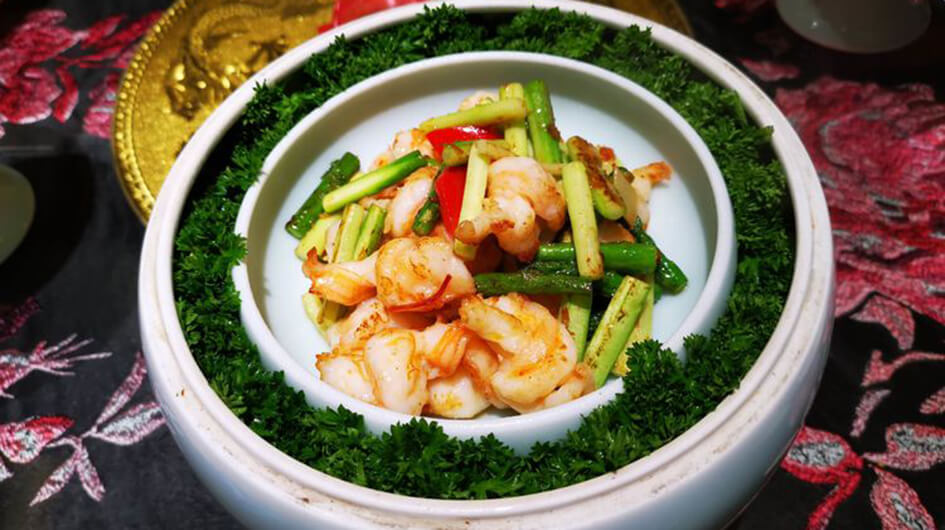 6. 28 Hubin Road(杭州君悦酒店湖滨28餐厅)
Cuisine Style: Chinese
Prices: $$$
Location: Hyatt Hotel, 28 Hubin Road, Shangcheng District, Hangzhou
28 Hubin Road, sometimes also known just as "28", is the flagship restaurant of the Hyatt Hotel in Hangzhou, on the banks of the West Lake, the city's main tourist attraction. It has a reputation well beyond the city, and one Chinese magazine proclaimed it the best restaurant in China. It specializes in the local Zhejiang cuisine, one of the eight traditional cuisines of China (the others being Cantonese, Sichuan, Fujian, Hunan, Jiangsu, Shandong, and Anhui). It has two main courses that set this restaurant apart from the rest. The first is the legendary Beggar's Chicken – a stuffed whole chicken wrapped in layers of lotus leaf and covered with clay and baked for an hour. The chicken is tender and juicy, packed with the flavors of rice wine, soy sauce, the fragrance of sesame oil, star anise, and ginger. It will leave you with a hint of sweetness on the palate.
Next is the restaurant's signature Dongpo Pork that is served with a small basket of pancakes, and the braised pork belly is layered up into a pyramid! This plating is a result of meticulous knife work that involves slicing the pork belly along the edge into a single long strip before rolling it back to form the shape.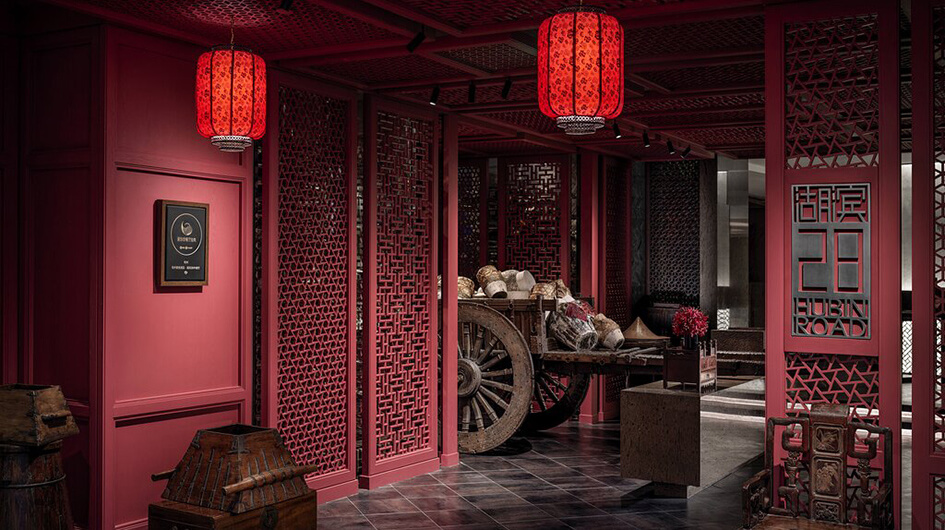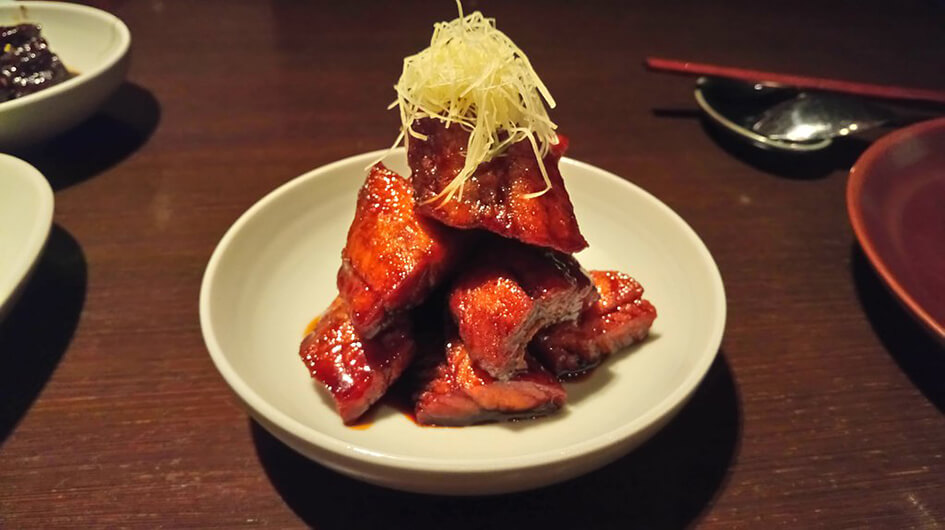 7. Howard's Gourmet (好酒好蔡工作室)
Cuisine Style: Chinese
Prices: $$$
Location: 28 East Tiyu Road, Tianhe District, Guangzhou
Howard's Gourmet, the brainchild of Guangzhou food and whisky expert Howard Cai. Cai was born in ChaoShan an area that is famous for its delicious food. He trained as a chemist in the USA. While there he began cooking for himself and close friends as he was dissatisfied with the quality of Chinese restaurants. Cai returned to Guangzhou and opened the restaurant in 2005. At Howard's Gourmet, he uses intricate cooking methods inspired by his chemistry knowledge to create fine Chinese dishes with a distinctive style. Building his unique style based on traditional Chinese cuisine, he incorporates a variety of ingredients and creative techniques, such as paring whisky with Chinese ingredients. His signatures include crispy sea cucumber, giant conch in soup, and hot and sour noodles.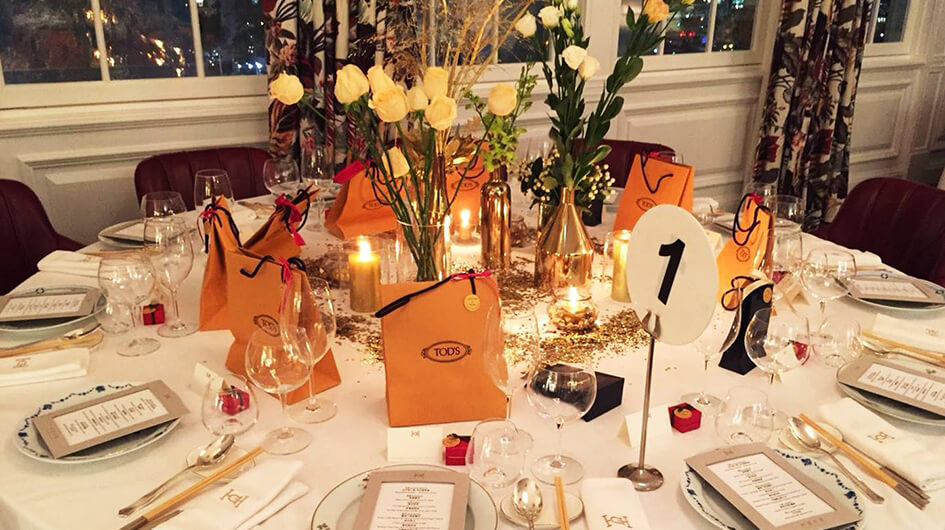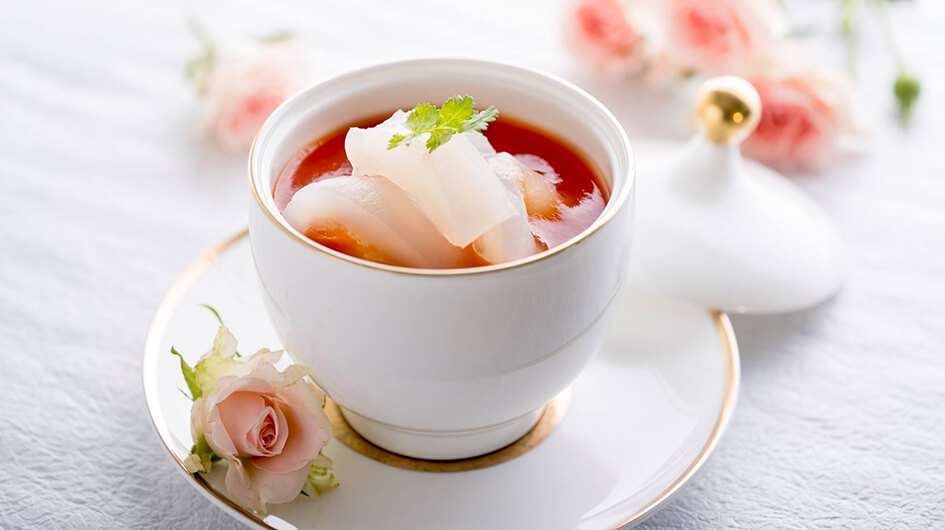 8. Utsusemi in Shanghai (空蝉怀石餐厅)
Cuisine Style: Japanese
Prices: $$$
Location: 99 East Beijing Road (Near the Bund), Shanghai
The Utsusemi (literally means Empty Cicada) Restaurant just off Shanghai's historic waterfront Bund ranks as one of the city's most glamorous eateries. Everything from the decor, the atmosphere, service, and food is authentic, traditional Japanese style. Their specialties include Tokyo Sesame Tofu, Japanese Oysters, and Salmon Sashimi. The quality of the ingredients is comparable to the best sushi places in Japan. Fresh fish and produce are flown in straight from the market in Japan three times a week. There is no menu, as the chefs will prepare the meal based on the ingredients available on the day. However, you may be asked which particular price set you prefer: 1,888 yuan per person (with fewer premium ingredients), a standard meal may be set at 2,888 yuan per person, and the chef's special is 3,888 yuan per person (with extra premium ingredients). Before dining the chef will ask if there is anything you don't eat. Don't be shy – they want you to enjoy the experience wholeheartedly.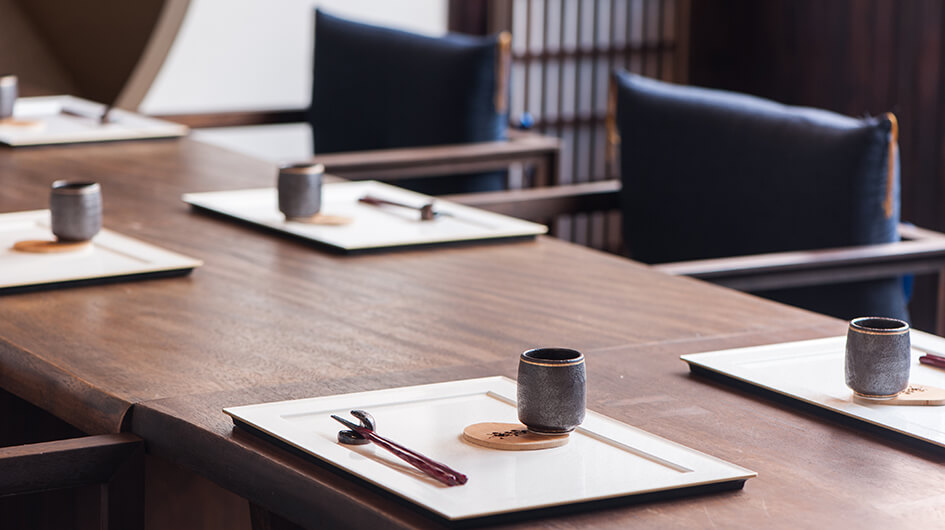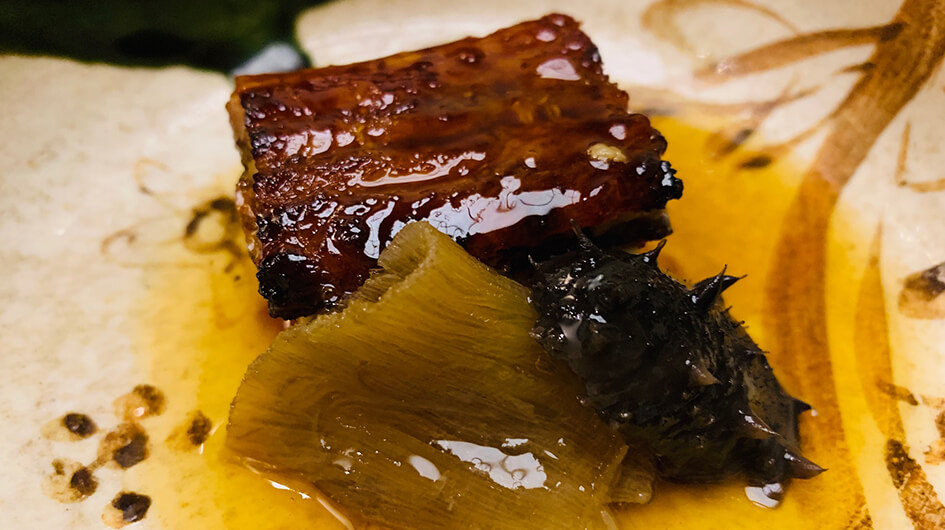 9. Liangshe Banquet (良设•夜宴)
Cuisine Style: Chinese
Prices: $$$
Location: 688 North Shaanxi Road, Jing'an District, Shanghai
Liangshe Banquet is inspired by one of China's top ten famous ancient paintings – the Night Banquet. Hosted by Han Xizai (famous for its depiction of a decadent party hosted by a government official). The restaurant is themed on the culture and literature of the Tang dynasty (618 to 907 CE) which is considered the golden age of Chinese arts and culture. The restaurant was created by two famous designers. Liangshe Banquet offers a fixed menu with a total of 18 dishes; and each dish combines food, vision, image, music, taste, and emotion which expresses the imagination of Chinese aesthetics and culture. As the world's first immersive culture-sensing restaurant, Liangshe provides extreme sensual pleasure and dining experience beyond words to guests through its avant-garde innovative cuisines.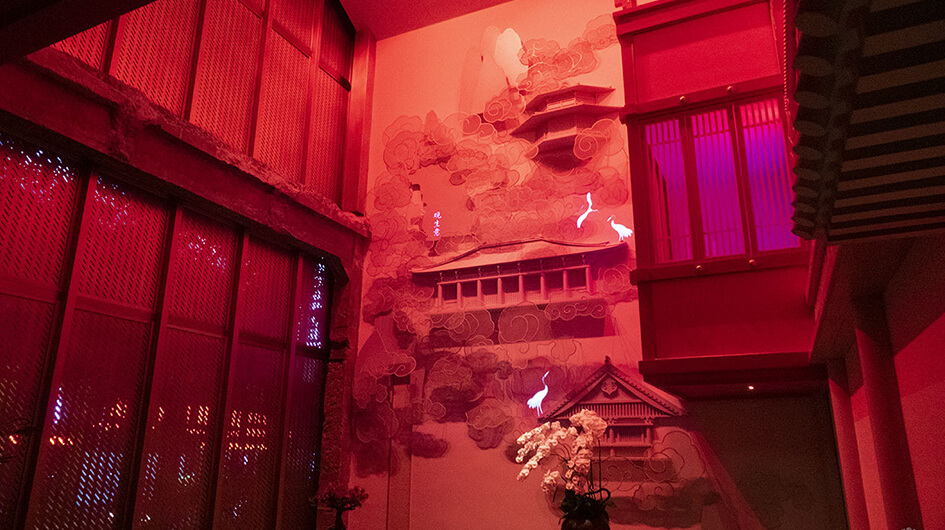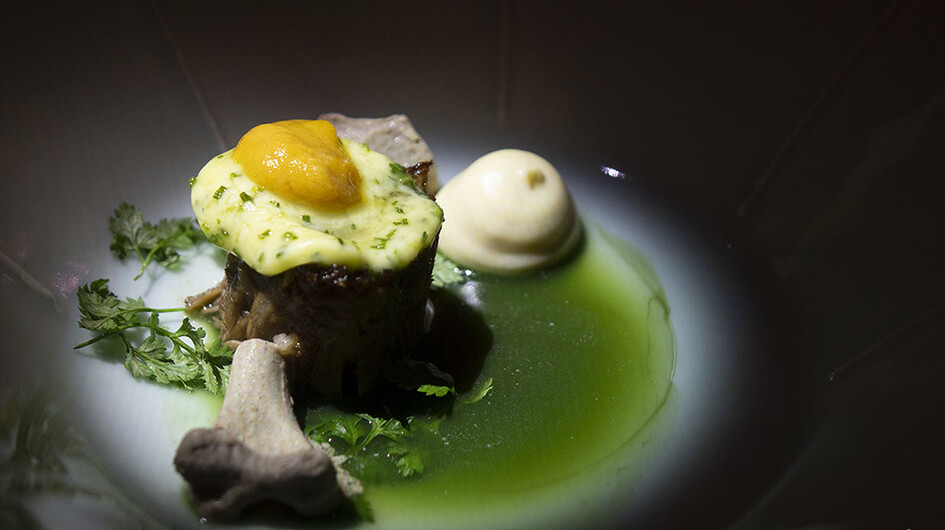 10. Ultraviolet by Paul Pairet
Cuisine Style: European
Prices: $$$$
Location: 18 East Zhongshan Road, Huangpu District, Shanghai
Ultraviolet by Paul Pairet can be described as one of the most innovative and expensive restaurants in China. It is ranked as one of the world's top fifty restaurants multiple times and has won three Michelin stars. In Michelin Guide's words "This multi-sensory experience at a secret location that combines a 20-course meal with lights, sounds and scents will give you quite an adrenaline rush." They only host 10 diners each night, so seats are booked out 3 to 4 months in advance. Paul Pairet will make an appearance in person at the end of the meal.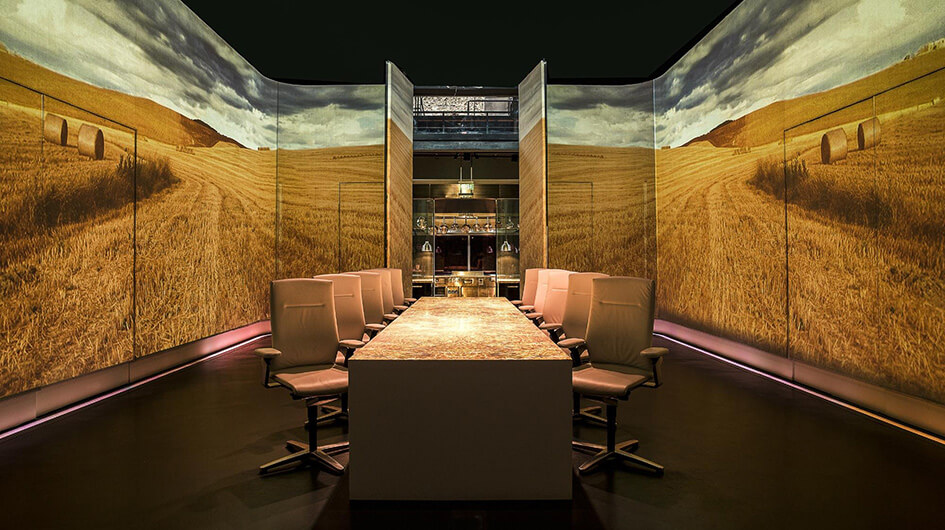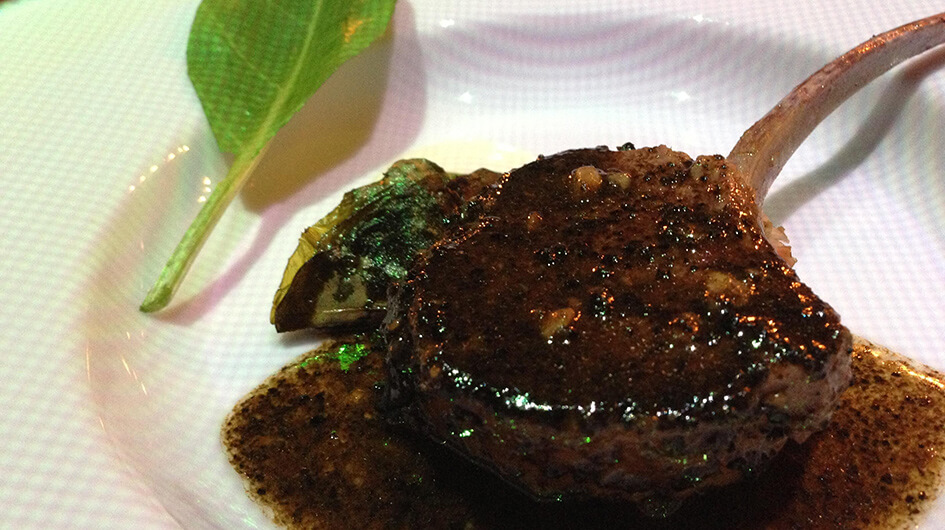 ---
We have just listed 10 of the luxury restaurants; there are many outstanding restaurants with affordable prices in China. If you want to explore and experience more about local cuisine in each city and eat like a local, please contact us. Our guides have the local insight and will show you and take you to enjoy the harmony of the tastes, textures, and smells of the culinary delights across China.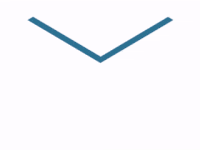 Have a question? Or can't wait to immerse yourself in the engaging journey of Chinese culture? Send us a message! Our top China specialist is ready to assist and connect with you without delay!