Tour Guides in Beijing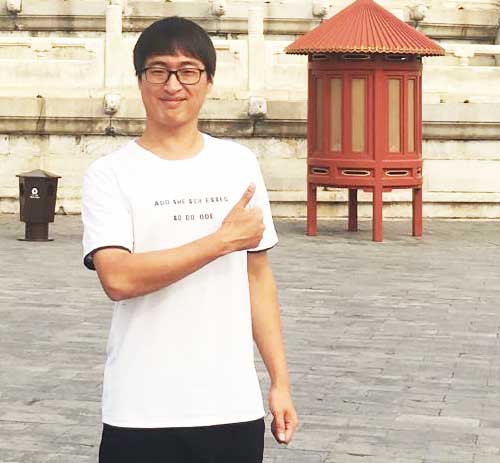 Quick Facts
English Name:
William Zhang
Chinese Name:
张(zhāng)豹(bào)勋(xūn)
Year of Birth:
1989
Language:
Chinese and English
Education:
Beijing Institute of Foreign Languages
Years of Experience:
8 years' experience as a tour guide
About William Zhang
William has worked as an English speaking tour guide for about 8 years. He has helped more than 3000 overseas travelers to travel around Beijing. While he was a tour guide, he worked hard, exhibiting a high sense of responsibility for his own work and the company. Being able to work independently, as well as with a teamwork spirit, he has won a lot of praise on the TripAdvisor website.
Customer's reviews to William
"It's been our second time to get China Educational Tour as our tour company and they are consistently excellent in their services. They will help you in everything you need. We were worry-free because of them. Our guide William was very articulate, funny, warm and accommodating. He helped us in all of our needs from the hotel, the tours, and even up to checking in at the airport! William made sure that we were enjoying all the time especially since we had high school students with us. He was also very flexible and did everything he could to make our tour one of a kind! Thank you, William and CET!"
"We had a High school group for cultural education tour in China and William was a funny and amazing tour guide. He helped us understand what was going on and was very helpfull on what we should do especially that rule of "Not a minute later" along with "You shy, you lose" which both applied really well as we immediately felt the effects of not listening to these tips. Not only that but he also sold us a Jade stamp for 100 Yuan which was a good deal already as one, I couldn't find anything like that the following day and two, he told us why we should get them. Either way he also often had everything planned and organized and we often joked about the Fish pole he had with him all the time and we would pose like fishermen at times even. Well anyhow that was a nice trip."
---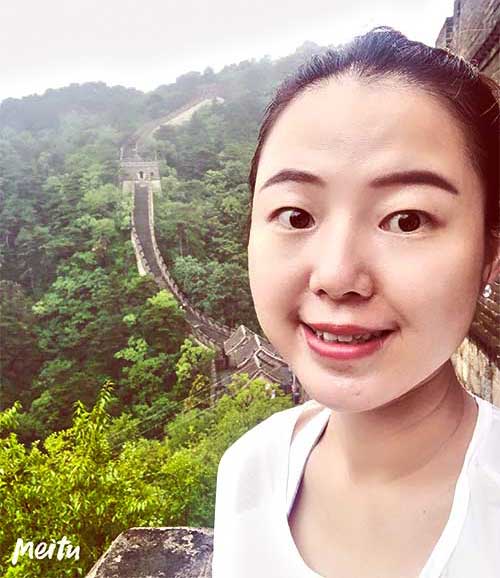 Quick Facts
English Name:
Smile Zhan
Chinese Name:
詹(zhān)笑(xiào)童(tóng)
Year of Birth:
1990
Language:
Chinese and English
Education:
Bachelor Degree
Years of Experience:
8 years' experience as a tour guide
About Smile Zhan
Smile Zhan has been working as a tour guide since 2011. She has received many groups and individual visitors from all over the world. Smile was also honored to have the opportunity to participate in the reception of various international conferences. From her point of view, a tour guide needs to be so much more than just a tour guide. She is like a window into the country, and the capital, Beijing, in order to spread the fascinating Chinese culture.
Customer's reviews to Smile
"My sister and I contacted China Educational Tours to arrange our Guides for our China Trip. Our 1st stop was 3 1/2 days in Beijing. What a great time! The weather cooperated and we had blue skies (yes, in Beijing!). Our Guide, Smile, was incredible! She helped us maximize the time we had there, and we saw as much as we could but without the feeling of "if it's Tuesday, this must be Belgium" feeling. My sister wanted to spend more time at the Forbidden City and I wanted to see the Great Wall for more than just an hour. Smile suggested how we could rearrange our schedule, and it worked beautifully! And we so enjoyed Smile's company. It really felt like she was a friend showing us her city. What a delightful time! I would highly recommend using CET for your Guides and Drivers. And if you are going to Beijing - definitely ask for Smile! She is great. :)"
"Our local guide in Beijing, Ms. Smile Zhan, ensured that our visit to one of the world's best preserved cities would be one to remember for a lifetime. Smile, along with our driver, took us to all the sights we wanted to see in Beijing, including the Longquig Gorge, which was one of the highlights of our trip. Smile made certain that we were always comfortable and safe. She frequently reviewed our trip itinerary and offered excellent suggestions, which we were more than happy to follow. Smile even helped us secure a hotel room with shuttle service near the airport, so we could rest up before our 2:20am flight. Long after we had said good-bye, Smile also texted us to ensure there was no delay to our flight, since there were severe thunderstorms that evening. Having Smile as our guide in Beijing made a dream trip into a reality!"
---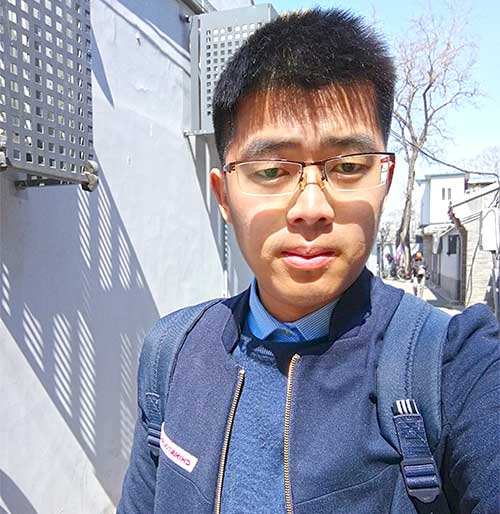 Quick Facts
English Name:
Michael Zhao
Chinese Name:
赵(zhào)军(jūn)
Year of Birth:
1990
Language:
Chinese and English
Education:
Beijing International Studies University
Years of Experience:
7 years' experience as a tour guide
1 year's experience as a tour leader
About Michael Zhao
After graduating from university in 2010, Michael worked as an English speaking tour guide and tour leader in COITS , one of the largest travel agencies in China. In 2015, Michael worked for Turandot travel agency for 4 years. Over those 4 years, Michael helped more than 2000 overseas travelers to travel around Beijing. He received frequent compliments for his attention to detail and for taking particular care of each of his customers.
Customer's reviews to Michael
"The first words Our Guide Michael said on meeting us at the Airport in Beijing were 'Hello, I am Micheal, you now have a friend in Beijing.' I was a bit skeptical, however, this was a very true statement. During our time in Beijing, Micheal offered much information and was very engaged with my entire Family. He kept my teens interested in learning about the many sites we visited and gave our trip a personal touch."
"It is this personal touch, that China Educational tours offers that I feel sets them apart. I saw many of the other folks waiting in line, or simply gathering up, as they were a part of much larger groups, while Micheal was able to take us to the important parts as we discussed. I could not recommend this adventure more highly."
"Michael is a very friendly person with a professional History knowledge, We learned a lot from his guiding in beijing。 We feel his friendly smile, And he also have a good taste for the food. We take a lot of delicious restaurant in Beijing."
"Michael is a professional guide with a lot of Passion for his job, He's always smile and always thinks for the tourists, Especially for his professional history knowledge, He told us the history about all the China from the hotel to the Great Wall by one hour half."
"Michael, our Beijing guide, could always read our group well. When he noticed the teenagers getting tired or less enthused, he changed things up and gave them 40 minutes of free time on a shopping street. This was always the right call and we chaperones very much appreciated his keen sense of when things needed to change. He was always cheerful and funny and the teenagers as well as the chaperones related to him very well. His history lessons were well timed and just enough information not to overwhelm. We so appreciated and loved his "surprises" for us, namely a Tai Chi lesson in the Temple of Heaven park and the Peking Opera performer at our Hot Pot dinner. He made us feel very special!"