Tour Guides in Guilin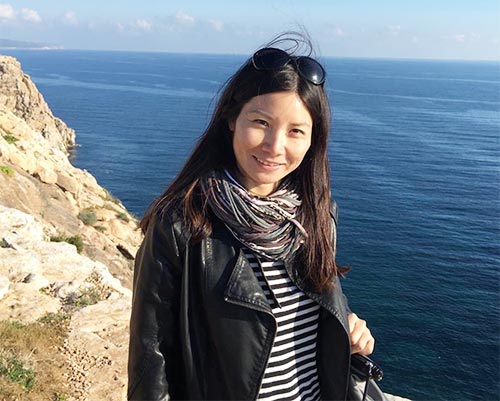 Quick Facts
English Name:
Jennifer Chen
Chinese Name:
陈(chén)静(jìng)
Year of Birth:
1982
Language:
Chinese Mandarin and English
Years of Experience:
15 years' experience as a tour guide
3 years' experience as a travel specialist
About Jennifer Chen
After graduating from university in 2003, Jennifer worked as an English speaking tour guide specializing in receiving visitors from Israel and the United States. Jennifer has travelled extensively in Asia, Europe and Scandinavia. She has a rich knowledge of the Ethnic minority nationalities living in Guanxi Zhuang Autonomous region and is passionate about conveying her knowledge of Chinese culture. She is a gem of our company.
Customer's reviews to Jennifer
"Jennifer, our Longsheng, Guilin and Yangshuo guide was also wonderful. She regaled us with her personal family stories of growing up in China, which gave us insight to what her life was like. Due to the often changing weather, she was amazing at being able to change plans for our large group, which I'm sure wasn't easy, but was certainly much appreciated."
"We had an excellent guide Jennifer, who was very accommodating, patient with our large group, helpful and always cheerful. She went over and beyond her call of duty, where she stay with us from 8am to 8pm, seeing us all off at the airport. Our group really appreciated the hard work and effect that China Educational Tours made to ensure that everything went smooth."

"Another group of students from New Zealand visited the area this week. Everything went well, like a well-oiled machine. The group enjoyed the wonderful company of Jennifer our guide again, who we had last year. She's fun to hang out with and always very considerate."
"Jennifer in Yanghshou/Guilin/Longsheng provided her personal stories for the students to understand what it was like growing up in China, and was amazing with changing daily plans based on the weather. "
---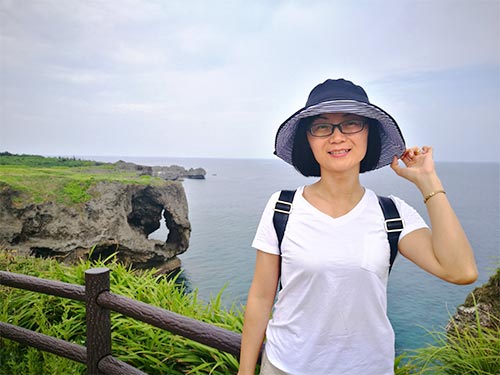 Quick Facts
English Name:
Cristina Chen
Chinese Name:
陈(chén)欢(huān)
Year of Birth:
1980
Language:
Chinese Mandarin, Cantonese and English
Education:
Guilin Tourism University, tourism English
Years of Experience:
17 years' experience working as an English tour guide since 2002
About Cristina Chen
Cristina has been working as an English tour guide in Guilin since 2002. She has guided private parties as well as big groups of different nationalities from all over the world. It has always been great fun for her to share her knowledge and learn about other diverse cultures from her customers. She is knowledgeable, enthusiastic, considerate, and friendly.
Customer's reviews to Cristina
"We had 6 different tour guides with very different personalities and styles, but each one was excellent. The places we visited with our tour guides' names were: Shanghai, Suzhou & TongLi (Tracy), Zhangjiajie (Lily), Guilin & Yangshuo (Cristina), Chengdu (Jason), Xian (Robby), and Beijing (KingKong). No guide was ever late in picking us up; only once when there was massive flooding in Guilin was the driver late due to closed roads. Yet the guides were all patient when we were a few minutes late, or we had to be a little flexible with how long we spent at each activity due to the kids' attention spans, hunger levels, or some tantrum. Each of the guides was very attentive and wanted to make sure we were happy, including with our meal choices, and waited patiently for us if we wanted to linger a bit longer, or had more questions. They were also willing to pitch in often to help with the kids' needs, including simple things as holding their hands in crossing streets to offering their extra patience with their complaints. This helped the parents enjoy the trip more!"