Why are Chinese Flights Always Delayed?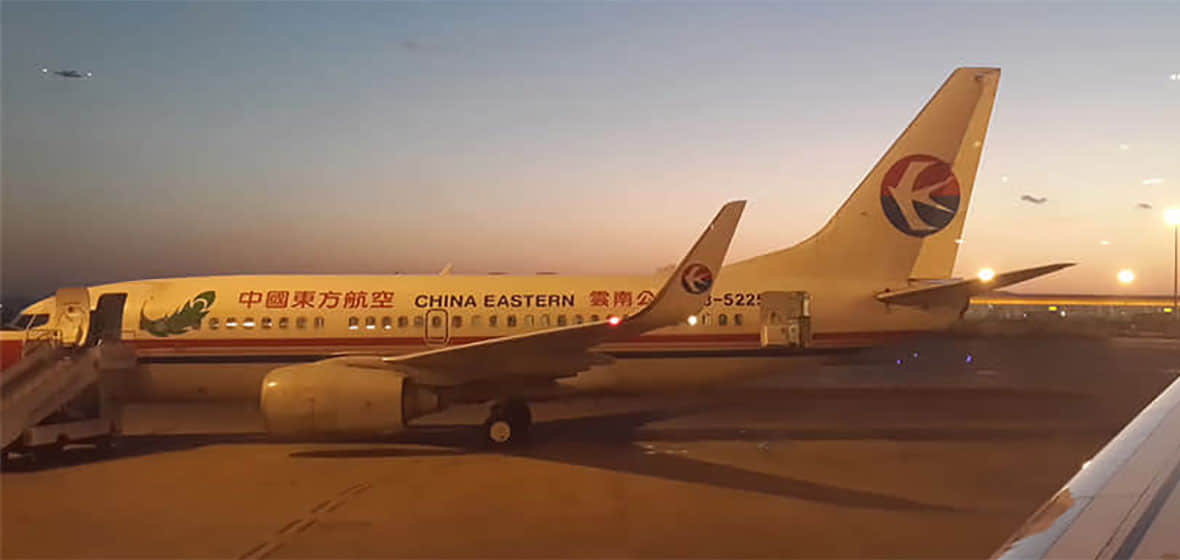 China's skies – like everywhere else in China – are overcrowded, with more than 3.3 million flights taking off in a year, and so it's not surprising that air travel in the country is chaotic and unreliable. Some say that, in terms of delays, Chinese airports are the worst in the world, with a third of flights being delayed. What has made it worse is that China's airspace is largely controlled by the military, leaving only 20-30% for commercial airlines. Sometimes there is a military event, such as a parade or commemoration, which closes everything down for several hours, and there is nothing the commercial airlines can do about it.
What are Chinese airports like?
You expect International airports to be huge, and in China the main airports in Beijing, Shanghai, Guangzhou and Hong Kong are not only humungous, but unbelievably crowded as people pass through in their millions. Shanghai and Beijing have more than one airport, so you need to make sure you turn up to the right one.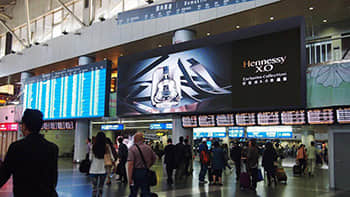 Unlike many other places in the country, there are signs in English as well as Chinese. There are also lots of officials eager to help you and make sure you go to the right place. Pay careful attention to the signs, ask for help when you need it, and follow instructions when they are given.
You will need to make sure you are there in plenty of time – the required two hours ahead of time, and some to spare - so that you are not rushing to find your way to the right parts of the airport. You need to make sure you have the right luggage allowance (20kg) and that you are not carrying any restricted items.
Make sure you have the proper visa, and fill in your boarding card carefully.
Millions of people successfully negotiate these airports every week, so, even if it seems a bit overwhelming at first, it can't be too difficult.
What can you do to make flying in China more enjoyable?
Clearly there is nothing any of us can do to make the planes leave on time. So you have two options.
Firstly, if the thought of being delayed in an overcrowded airport distresses you, you can choose not to fly, and instead find a different mode of transport. High speed trains would be a good alternative as there will be no delay.
Secondly, you could just plan ahead and enjoy the experience regardless. Sitting around in the airport can be a rich cultural experience with people to watch and talk to, even try out some Chinese phrases. Don't worry too much about staring, because they will be staring at you anyway. And there are always snack bars with probably new foods to try.
Make sure you look out for your bags, don't put them down and walk away or fall asleep.
Have some way to pass the time, such as a book to read or a device to entertain.
As always, carry tissues/toilet paper, hand sanitizer, and a bottle of water to drink.
Stay alert for announcements and changes that take place by announcement or on departure boards.
What to do if your flight is delayed?
If you're already at the boarding gate, pay attention to the announcement for the updated departure time, boarding time and boarding gate. Or check with airport staff, or ask passengers around you.
If the delay is more than 2 hours and you want to change to another flight, the most efficient way is to go to the counter of the carrier at the airport and talk to them directly. Or call your tour operator for help.
What to do if your flight is canceled?
Go to the carrier's counter at the airport and ask to change to another flight.
If it is a late evening flight and the carrier has changed you to a flight the next day, your accommodation will be taken care of by the carrier.
Contact your tour operator at the earliest time for help and so he will re-arrange everything at your next destination. You may use your own cell phone or ask a Chinese person near you to call for you.
As you now know that Chinese flights are often delayed or canceled, we suggest that you book internal flights with us so that we can fix any problems that may happen right away.
Have a question?
OR
Are you eager to begin your Chinese cultural journey?
Drop us a line and we will promptly connect you with our leading China expert!