Is It Safe To Travel To China?
Safety tips for tourists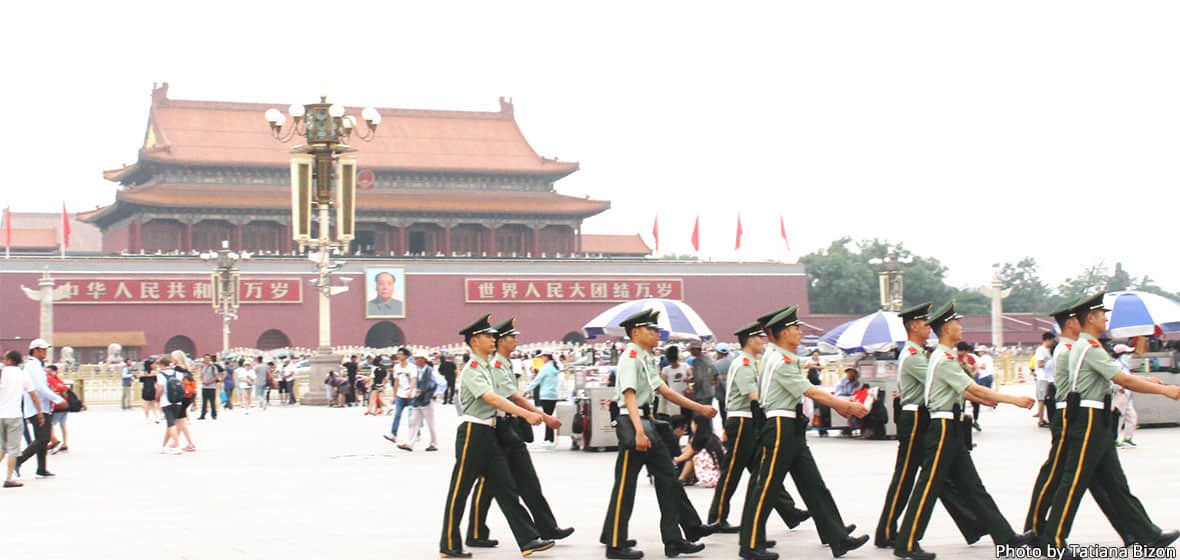 Firstly, you should be aware that on the whole, compared with many other countries, China is relatively safe. Most likely you are safer from crime in China than in your home country. Crime against foreigners is rare, and violence against foreigners is extremely rare. This is largely due to the severe penalties the government applies to criminals.
On the other hand, it is always wise to consider the risks before tackling any new activity or traveling to an unfamiliar country.
Now if you are thinking about taking a trip to China, you will find it very different from everything you are used to, and so naturally you feel a bit uneasy. However, that feeling is more about you being out of your comfort zone rather than any actual danger.
What could possibly happen, and how can you feel secure as well as being safe?
COVID-19 and China travel
China is open for international tourists now! You can now enter without any quarantine restrictions, so why not take the plunge and customize your own private tour? Just get in touch with us and we'll make it happen!
Getting Lost or in Difficulty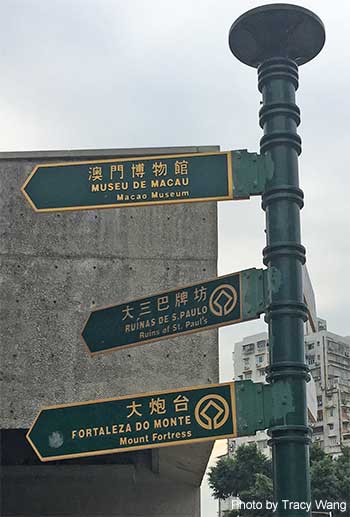 Unless you have taken time to learn some Chinese language before your trip, you may find yourself unable to communicate, or to understand what you are hearing, and unable to read signs and notices around you and this could be disconcerting. Don't worry, because there are still ways to communicate, and people eager to assist you.
What can you do if you find yourself alone, separated from your group, and unsure of which direction to turn?
Firstly – don't panic. You are not in a hostile environment, and many people nearby want to help you out.
If you find yourself alone and disoriented, look around for a policeman in uniform. Even in rural areas they often know enough English to help you out.
Young students are everywhere, and they are always glad to practice their English by helping you. Open a map, or look lost, and you will soon be surrounded by eager helpers.
Be prepared and carry a card with the name of your hotel, and/or your tour group written in English and Chinese. If you have a mobile phone you can phone someone you know who is bilingual – such as your tour operator – and ask them to speak to someone nearby such as a taxi driver. It is also worthwhile to prepare for your trip by learning a few simple phrases in Chinese.
How to keep your valuables safe
People are easily apprehended for violent crimes, but it is much less likely with pick pocketing and petty thievery. Foreign tourists are presumed to be wealthy by local standards, and behaving carelessly makes you an easy target.
Be alert in crowded places such as markets and train-stations – these places in China are likely to be far more crowded than anything you have experienced before. Pickpockets often work in groups, with someone causing a distraction - such as someone bumping you, or someone arguing or dropping something - while another one robs you or steals your bag.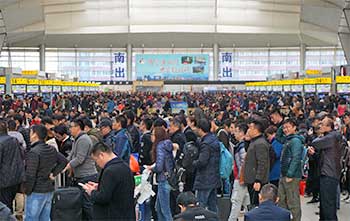 Here are some basic reminders:
Don't carry anything (such as a camera, or iPod) in a back pocket or backpack.
Keep your valuables all tucked away, not hanging off your shoulders or arms. Bag-snatching happens very fast and is hard to stop.
Don't carry all of your cash in a bulging wallet. Before you go out, separate your small spending money from the rest of your cash and keep it somewhere handy such as a secure pocket.
Don't put your bag down next to you, such as when you are queuing for a train or sitting waiting, or even in a restaurant. Keep it on your lap.
If you fall asleep on public transport, make sure your valuables cannot be quickly reached and snatched from you by another passenger. (On a train you could lock your bag to the rack.)
If you do catch someone trying to pick your pocket, make a big loud fuss to draw attention. Other people will want to help you, and hopefully a policeman will come to assist.
When you stand up after a restaurant meal, or in a taxi, train or bus, check all around, on or under the seat, in case something has fallen out of one of your pockets or your bag.
Don't presume that foreigners are more worthy of your trust than locals. Be just as careful of your belongings in restaurants and hostels.
Your passport is a very valuable asset, and you often need to have it handy to show when you check in at a hotel or when you make purchases. It is safer to carry a good photocopy of your identity page and keep your passport in a safe place such as the hotel safe, or a pouch or money belt under your clothing.
Street Traps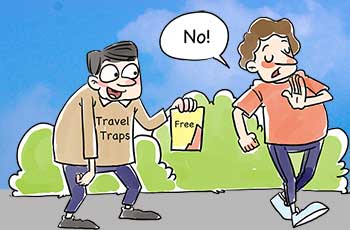 Chinese people can be completely charming and friendly, but you still need to stay alert and be careful. Watch out for traps such as these:
In Tiananmen Square (or somewhere else) a friendly stranger (beautiful girl) invites you to come to a Tea House to have tea or enjoy a special Tea Ceremony, and maybe even a meal, with them in a Tea House. Once you are inside they disappear, and you are left with a huge bill. (They were employed by the Tea House.)
In Shanghai a pretty girl comes up to you and invites you to come and practice English with them. Again, it is a trap, and you will find yourself paying a lot of money.
Check out Top Travel Traps in China and How to Avoid Them.
Health Issues
Hopefully you are in good health before embarking on your holiday in China. If you have a chronic health issue, make sure that you have a good supply of your regular medications, don't presume that you can get the same medications in China. You should be aware that attitudes to illness and methods of treatment in China can be a little different from western countries.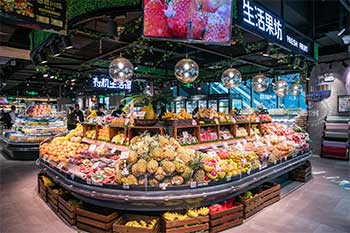 The main problems that could slow you down are:
Something you ate or drank. Use your common sense about what you eat and drink, as with traveling anywhere. Wash your hands before eating. Don't have drinks with ice in them.
See How can I travel safely if I have Allergies?
Inadequate clothing and dehydration. Chinese summer can be really hot, and winter may be a lot colder than you are used to. Not being prepared and getting chilled in cold weather can weaken your immune system making you more likely to fall ill. Make sure you stay hydrated in hot conditions.
Exposure to infection. You are likely to have some immunity to common infections in your home country, and in China you could come into contact with unfamiliar viruses. Be careful about simple hygiene, especially in crowded situations.
Air pollution. If you have a chronic respiratory condition you may feel uneasy about the air pollution in Chinese cities. Make sure you talk to your personal physician, and check the safest time of year to travel. Also talk to your agent in China for advice.
Vaccinations
China has no severe infectious diseases, so no specific inoculation is needed before heading to the country. Well before heading overseas you should always take advice from your own doctor about precautions such as vaccinations.
Yellow Fever Vaccine is mandatory if you are coming from a Yellow Fever prevalent area, and you must bring with you a valid certificate to prove that your inoculation is up to date. (There are 33 countries in Africa and 11 countries in S. America where yellow fever is prevalent.)
For related reading, see Recommended Vaccinations and Medical Suggestions for Travel to China
Terrorism and political Issues
It seems that nowhere is safe from terrorists nowadays, and there is no guarantee that you are any safer at home than abroad. However, China has its own political issues and trouble spots, and it is unlikely that you will accidentally get involved in any strife. The Chinese government has its own ways of dealing with issues. You should not visit China with any political agenda of your own. Rely on your local guide for information about keeping safe in the local area.
Conclusion – being safe in China
In general, it is unlikely that you are any less safe in China than you are in your home country. So if a trip to China is ever on your bucket list, our sophisticated tours are just a click away.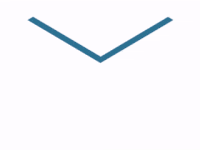 Have a question? Or can't wait to immerse yourself in the engaging journey of Chinese culture? Send us a message! Our top China specialist is ready to assist and connect with you without delay!