Top 10 Trade Fairs in China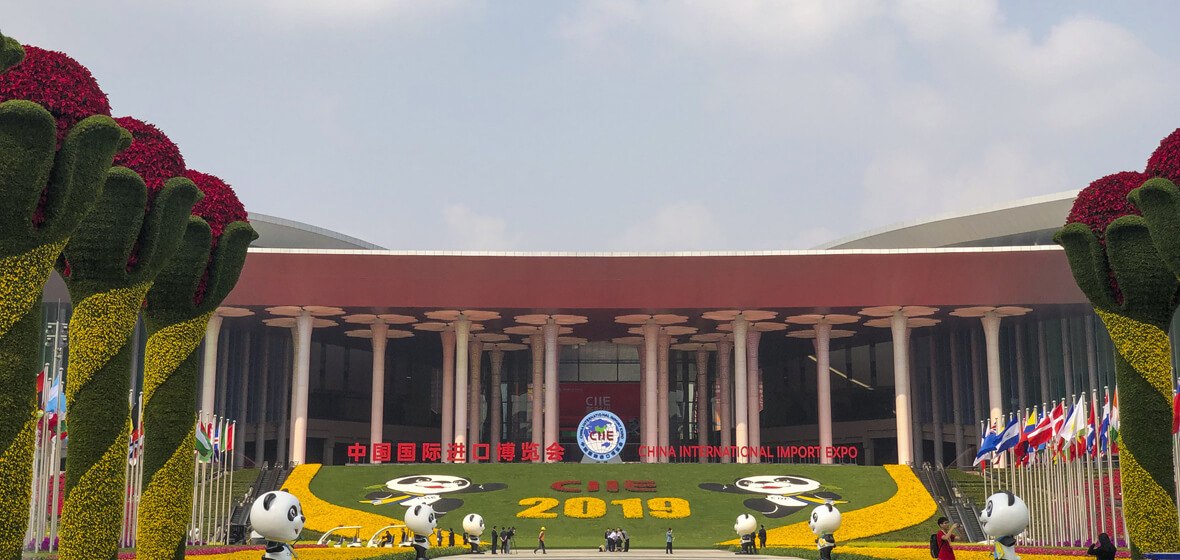 With the world's largest population, China is the second-largest economy, as well as the second-largest importer and consumer in the world.
According to data published by the United Nations Statistics Division, China accounted for 28.7 percent of global manufacturing output in 2019. Although the relative cost of manufacturing in China has risen in recent years, the country is still the cheapest location for retailers and manufacturers to source goods or parts.
Over the past several decades, China's economic development has lifted hundreds of millions of people out of poverty and resulted in a burgeoning middle class. China's growing middle class presents enormous potential for the growth of consumption and import. In the next five years, China is expecting to import products and services valuing more than 10 trillion U.S. dollars, which provides a historic opportunity for enterprises across the world to enter the huge Chinese market. To source products from China or sell your products to China, you can attend different trade fairs in China. Here we listed the top 10 trade fairs below:
1. China Import and Export Fair (The Canton Fair)
Venue: Guangzhou
Time: 15th-19th April / 23rd-27th April / 1st-5th May / 15th-19th October / 23rd-27th October / 31st Oct.-4th Nov.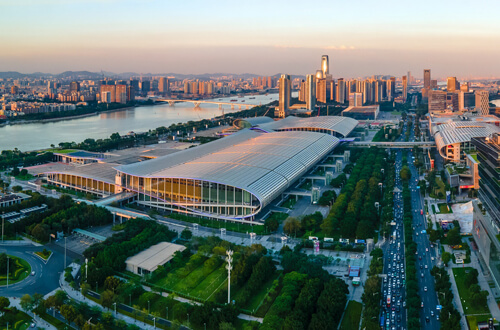 The China Import and Export Fair, better known as the Canton Fair, is by far the most comprehensive world-renowned international trade fair in China with the largest scale and the longest history. The Canton Fair was established in 1957, after over 60 years of innovation and development, it has become the largest and the most reputable international trade promoting platform in China. It is held twice a year in the spring and autumn and includes three different phases of the show, each with entirely different vendors and products. It is currently hosted in the China Import and Export Fair Complex, with over a million square meters of indoor and outdoor exhibitions. The vast complex, with three main exhibit halls and additional outdoor space, features nearly 25 thousand vendors in a wide variety of industries.
2. China International Import Expo (CIIE)
Venue: Shanghai
Time: 5th to 10th Nov.
Initiated in 2018, the China International Import Expo (CIIE) is the world's first dedicated import exhibition. In 2021, nearly 3,000 businesses from 127 countries and regions attended the fourth CIIE, covering an offline exhibition area of 366,000 square meters in Shanghai, China.
As the world's first import-themed national-level expo, the CIIE was established to promote the Chinese domestic market to foreign companies and boost domestic consumption. The CIIE mainly consists of three parts, respectively the Country Exhibition for Trade and Investment, the Business Exhibition, and the Hongqiao International Economic and Trade Forum, thus integrating the three functions of exhibition, trade, and communication. The "three-in-one" structure of the Expo is the first of its kind in the history of international economy and trade.
3. China Hi-Tech Fair
Venue: Shenzhen
Time: 16th-21st Nov.
It is currently the largest and the most significant scientific and technological fair in China and is renowned as "the No.1 Technology Show in China". It exhibits hi-tech products and held high-level forums including environment protection, next-generation IT technology, and biology, advanced equipment manufacture, new material, and new energies. CHTF has attracted many technology-desiring domestic and overseas enterprises, intermediaries, and thousands of investors, which provide you with an opportunity to find cooperative partners around the world. At CHTF, many procurements are in demand from the central and local governments and enterprises, providing a channel for your products to enter the Chinese market rapidly.
After years of development, CHTF has become an important window to the outside in China's high-tech sectors and has played a more important role in commercialization, industrialization, and internationalization of high-tech achievements as well as promotion of economic and technological exchanges and cooperation between different countries and regions.
4. China-ASEAN Expo (CAEXPO)
Venue: Nanning
Time: 16th -19th Sep.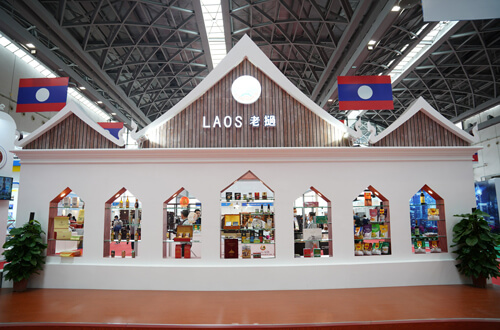 Inaugurated in 2004, the China-ASEAN Expo (CAEXPO) is jointly held by China's Ministry of Commerce and the 10 ASEAN (The Association of Southeast Asian Nations) member countries. It is held annually in Nanning, the capital city of south China's Guangxi Zhuang Autonomous Region. It aims at consolidating the friendly relationships between China and ASEAN, accelerating the China-ASEAN Free Trade Agreement (CAFTA) construction, and promoting cooperation between both sides in various fields. In 2021, a total of 148 economic and trade promotion activities and 26 high-level forums took place during the expo, covering industrial chains, industrial capacity cooperation, customs, and health. With an exhibition area of more than 100,000 square meters, 2021's expo set up 5,400 booths for offline exhibitors. Over 1,500 enterprises participated in the in-person exhibitions. A total of 179 deals worth a combined value of over 300 billion yuan (about $46.59 billion) were signed during the expo.
5. Western China International Fair (WCIF)
Venue: Chengdu
Time:16th -20th Sep.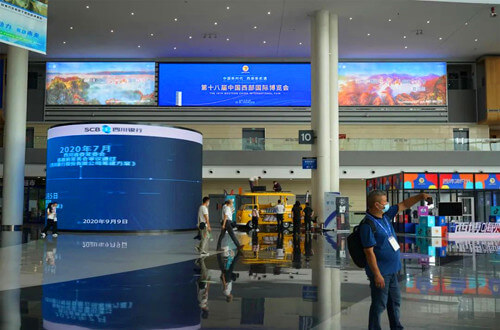 Originated from Western China Development Program, WCIF has been playing a crucial role in serving the western regions since 2000. After 20 years of development, it has become an important platform for investment promotion, trade cooperation, and diplomatic service in Western China.
The Western China International Expo City is the main venue with an exhibition area of 200,000 square meters. To respond to the Western China Development, WCIF was launched in 2000, upholding the principles of co-hosting, sharing, and mutual benefits. Since its inception, 17 editions of the WCIF have been held successfully, which has made the fair an important platform for western China to promote investment and cooperation and to carry out diplomatic services. Over the past 17 sessions, a total of 12,000 investment agreements have been signed, and the accumulated exhibition areas have exceeded 2 million square meters, with more than 60,000 exhibitors. Therefore, WCF has acted as a strong economic engine to boost high-quality development in western China.
6. China International Aviation & Aerospace Exhibition (Airshow China)
Venue: Zhuhai
Time: 8th-13th Nov.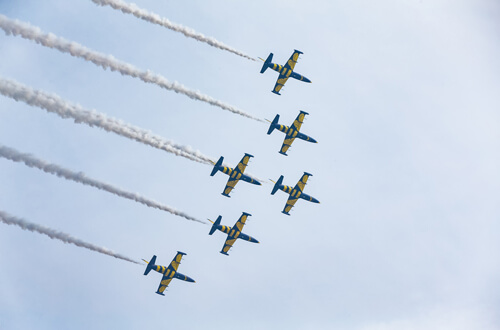 It is the only international aerospace trade show approved by the Chinese central government, with support from Chinese aerospace industries. Featuring the display of actual products, trade talks, technological exchange, and flying displays, the show takes place biennially in Zhuhai, south China's Guangdong Province. Since 1996, Airshow China has successfully taken place for 12 sessions in a row.
Airshow China is much more than just a commercial and military aviation showcase, with a broad range of combat vehicles, airborne and ground-based electronic warfare systems, radars, and missiles on display, as well as a large but still growing selection of air, land, and maritime unmanned systems.
7. China Yiwu International Commodities (Standards) Fair (Yiwu Fair)
Venue: Yiwu
Time: 21st to 25th Oct.
First held in 1995, China Yiwu International Commodities (Standards) Fair (also known as Yiwu Fair) is one of the leading trade shows for commodities and everyday products in China. The fair was held in Yiwu which is about 300km from Shanghai. The fair showcases daily necessities, hardware and household appliances, stationery and office goods, leisure products, accessories, and more. The show is the perfect platform for SMEs, offering unlimited development opportunities.
The famous Yiwu International Trade City, better known as the Yiwu Market, is located here. It is the world's largest small commodities market covering an area of 4 million square meters for 75,000 booths where 100,000 suppliers exhibit 400,000 kinds of products.
8. The China International Fair for Trade in Services (CIFTIS)
Venue: Beijing
Time: 11th to 15th Sep.
Hosted by the Ministry of Commerce and the Beijing Municipal Government, CIFTIS was annually held in Beijing from 2012 to 2014. It then became a biennial event between 2014 and 2018, before once again becoming an annual one in 2019. The event is supported by the World Trade Organization, the United Nations Conference on Trade and Development, and the Organization for Economic Cooperation and Development. It is the largest and most comprehensive high-level international first-class exhibition in the field of global service trade and has been ranked as one of the three major exhibition platforms for China's opening to the outside world.
9. East China Fair(ECF)
Venue: Shanghai
Time: 1st to 4th Mar.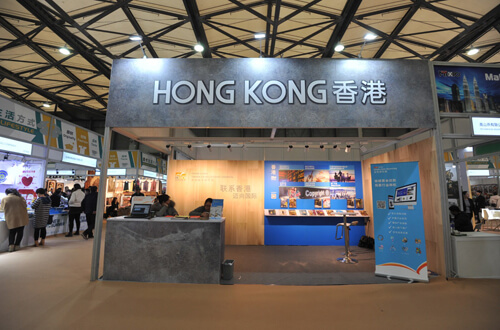 Initiated in 1991, the East China Fair, or ECF for short is one of the largest regional trade fairs organized in China. It features traders from across the world and also has the highest turnover. It is held annually in March in Shanghai. It is supported by the Ministry of Commerce and is co-organized by nine provinces and cities including Shanghai, Jiangsu, Zhejiang, Anhui, Fujian, Jiangxi, Shandong, Nanjing, and Ningbo. The 32nd ECF will be held at Shanghai New International Expo Center, on 1stto 4th Mar. 2022, with an exhibition area of 126,000 sqm with 6,000 standard booths available. The products on show include garments, home textiles, consumer goods, and art deco gifts. Meanwhile, ECF facilitated business talks concerning transactions, investment, and various kinds of cooperation.
10. China-South Asia Expo
Venue: Kunming
Time: 25th to 29th Aug.
It was jointly organized by the Chinese Ministry of Commerce and the People's Government of Yunnan Province.
It was held in Kunming, the capital of Yunnan Province, the country's major gateway to Southeast Asia and South Asia has highlighted China's closer ties with the region as it pushes forward the Belt and Road Initiative (BRI). The objective of The Expo is to promote cooperation and development between China and South Asian countries. Having strong and good road networks and a modern international airport to link all South Asian and the South East Asian countries, Yunnan has a promising future to revive the old links. Yunnan Province was the gateway to China in the past as traders from South and South East Asia traded to China through this route over a long period.
Besides the top 10 trade fairs, you can also attend other smaller trade fairs in China. We can help you with accommodation, transportation, translation, and tours.
Have a question?
OR
Are you eager to begin your Chinese cultural journey?
Drop us a line and we will promptly connect you with our leading China expert!