The Top Activities for School Trips to China: Primary, Middle & High School, University & College
The best options to coordinate the different ages of the students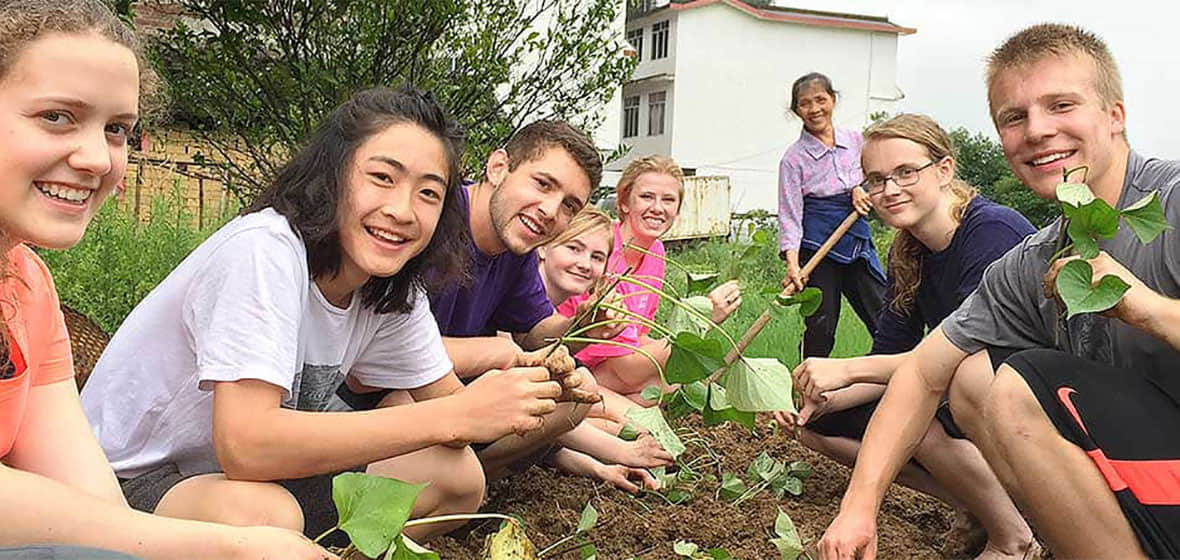 When we are designing an itinerary for a school trip to China, we always choose the best options to coordinate the different ages of the students, and to meet the vision of your school.
For Primary school students, the activities can be more relaxed and suitable knowledge for learning. It should be very interesting and attractive to them. Once their interests are aroused, they will learn more from the activities.
Middle & high school students are usually more lively and active. Therefore, some outdoor activities or handicraft classes are more suitable.
University & college Students may focus on social practice activities to learn more about China and prepare for their future career. So interaction with some social organizations will be very helpful.
Here are the most recommended activities for school trips to China, which can be mixed with popular sightseeing.
Primary School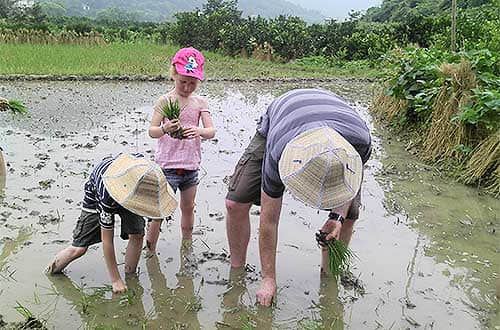 1. Visiting Chengdu Panda Base
The Panda is the national treasure of China. Therefore, when visitors from home and abroad come to China, one of their main objectives will be to see this lovely animal for themselves. Chengdu Research Base of Giant Panda Breeding is known as Chengdu Panda Base. It is one of the earliest educational tourism destinations in China. There are more than 100 pandas in this base. Primary school students will be very excited to see giant pandas and baby pandas and then learn a lot about pandas by visiting Chengdu Panda Base.
2. Shanghai Natural History Museum
Shanghai Natural History Museum is one of the biggest natural museums in China. There are more than 290,000 pieces of collection in this museum. The dinosaur bone models, paleontological models and animal specimens are the most intuitive and interesting parts for primary school students. They will learn a lot about ancient animal history, human history, environmental protection and the evolutionary history of animals and plants.
3. Farm Works
Participating in farm work is a good way for primary students to gain both knowledge and experience. Normally students like this kind of activity very much. There are many opportunities to do farm work in Yangshuo in southern China. We can take part in picking of seasonal fruits and vegetables, such as pomelos, peanuts, carrots and lettuce. And it's also possible to be involved in feeding water buffalo, chickens or ducks. Or get out there into the fields to plant rice, peanuts and vegetables. We will organize different farm work experiences for students in different seasons and weathers.
Middle & High School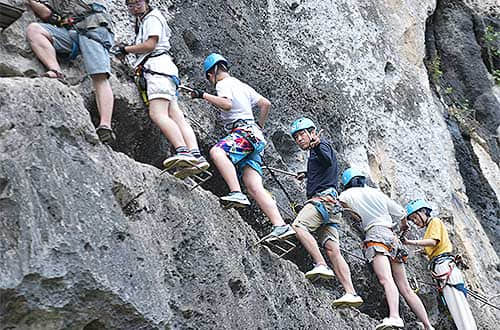 1. Learning Chinese Calligraphy
The Chinese writing characters were developed from hieroglyphics, which is one of the oldest style of written characters in the world. It's not easy to learn in a short time in China, but learning basic Chinese Calligraphy is one of the best ways for students to get to know Chinese culture and ideology. They will learn how to write their Chinese names according to the pronunciations of their English names. And it's possible to take their own calligraphy works back home as a souvenir.
2. Experience local villager's folk activities in Yuan Village
There are varieties of folk activities for students to do in Yuan village, north of Xi'an city. You can visit the traditional local cave dwelling, try the dragon dance, learn to make dumplings, do cooking and prepare for a picnic. It will be a lot of fun and a good chance to learn some basic skills.
3. Outdoor Activities in Yangshuo
We organize outdoor activities for students to improve their teamwork ability. As an international tourist destination, Yangshuo is surrounded by many limestone hills, rivers, caves and ancient villages. It really is the best place for outdoor activities.
Team building is a good choice for students to learn how to work as a group and make things right. We will find a village for students to do farm work. Or they can learn how to make a raft with bamboo at a spot near the river. Playing teamwork games in the meadows will also be a whole lot of fun.
Via Ferrata (climbing a mountain route equipped with steel cables) has become more and more popular in China. With the excellent protection of the professional equipment, students will be able to fully enjoy the fun. They will learn how to get over their fear and strive to overcome the difficulties involved with the limestone cliff in Yangshuo.
Hiking in the wild is always a good option for a school trip. Yulong River is a peaceful and quiet river with wonderful landscape in the country side of Yangshuo. The best way to explore the charming scenery of this shallow river is hiking. The surrounding lush bamboo groves and rolling hills make the river even more marvelous.
Suggested itinerary: China School Trip for High School Students - 12 Days High School Trip: Beijing, Hangzhou, Huangshan, Shanghai
University & College Students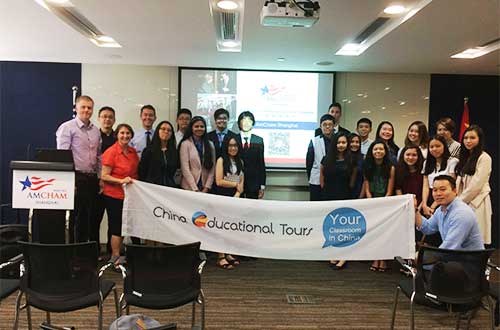 1. Visit an International Chamber of Commerce
With the implementation of the "Belt and Road" initiative, the trade between China and other countries will increase rapidly. Visit an international chamber of commerce is a great chance for students to learn about the trade between China and the other countries. Some international Chambers offer a University Briefing program, which is specially designed for university and college students. It is usually a briefing with an open dialogue format, helping students to better understand the Chinese market, and providing them with new knowledge in doing business in China.
2. Visit an Orphanage in Beijing
When visiting an orphanage in Beijing and sending gifts to the orphans, you will see their daily life, accommodation and activities. You have time to play with them or help them to do some daily work, such as sweeping or weeding. It's a great opportunity to see how Chinese public welfare develops.
3. Factory or Company Visit
You will learn about the history of successful Chinese companies, the function of each department and how to do business with the rest of the world. Such a tour helps students to have a deeper understanding of certain industries in order to enrich their experience for future career planning.
Recommended Tour: Spring Break Trip for College Students
Activities for Students of All Ages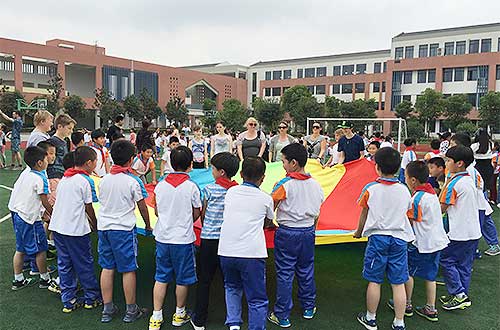 1. Beijing Planning Exhibition Hall Visit
Beijing Planning Exhibition Hall offers exhibition boards, models, pictures, sculptures, and 3D movies to showcase the long history of Beijing and the great achievements in urban planning and the construction of Beijing. This is a great place for school students to learn the about development of the capital of China. The presentation of real objects and high-tech examples will make the students more interested in learning about China's development.
2. Local School Visit
Having a visit to a Chinese school and interacting with Chinese students will give you an understanding of China's school system and the Chinese language. Meanwhile, Chinese students will also have an opportunity to practice their English. Playing a soccer or basketball game with the Chinese students will be the best way for you to get to know each other. By keeping in touch with your Chinese friends, you will get to learn more about China from them in the future.
3. Paint a Hand-made Paper Fan
Within about 20 minutes' drive from Yangshuo County, there is a small town named Fuli. This town is a major place of production of painted fans in China. Many local people are good at doing Chinese painting and fan making in Fuli town. They even export painted fans to south-eastern countries in Asia. There are lots of family workshops along the ancient street of Fuli. Studying the creative process of painted fans in the local workshop is always a good choice for students. They can choose to draw flowers, birds, landscapes or animals on the fan. Then follow the steps to make it into a final product and keep it as a special souvenir.
Generally, these school trip activities are more of an educational and practical significance. Participating in these activities will comprehensively improve students' communication skills, imagination, social practice ability and creativity in their future life and career.
Recommended Tour: China Study Tour - 9 Days Students Group Tour: Beijing - Xi'an - Shanghai
All student tours can be customized, just click here to contact our student travel consultant to tailor-make a student tour for you.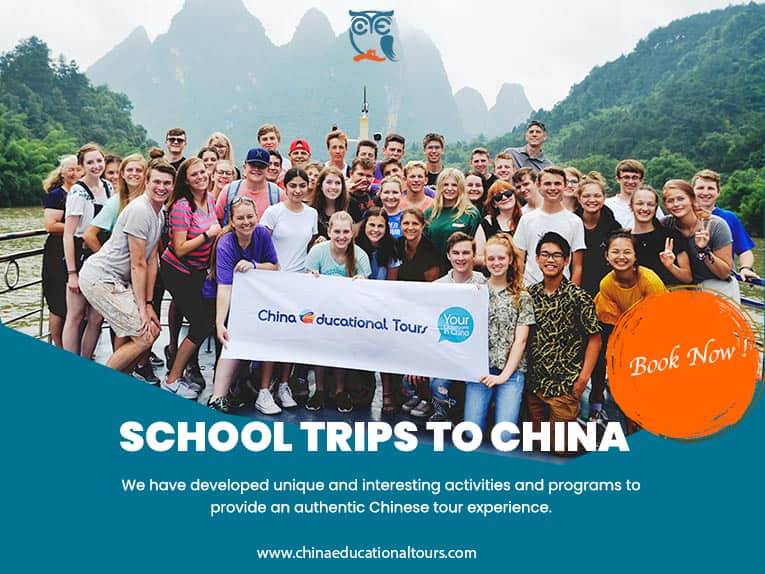 Have a question?
OR
Are you eager to begin your Chinese cultural journey?
Drop us a line and we will promptly connect you with our leading China expert!