Teacher Zone: Steps to Planning a School Trip to China

A comprehensive guide for teachers planning a trip to China. If this is your first time taking a group of students on a trip, relax because we've got you covered. Just follow the below steps and soon you'll be enjoying a trip of a lifetime. If you've already taken school groups on international trips before, keep reading because there may be important information that will help ease the planning.
7 Step Guide

1) Contact CET and let us know what kind of trip you'd like for your group. You can easily do this by filling out our online form here. We will reply to you within 12 hours with a tour proposal including itinerary and price.
(Important Note: prior to contacting our office, it's a good idea to talk with your group about what types of activities you'd like to do and what kind of focus you prefer for your group – ie, historical, adventure activities, natural landscapes, ancient culture, modern culture, etc. We can tailor your tour to your specific needs and interests.)
2) Present the trip proposal to your school for approval (or follow your school's requirements and procedures).
3) Present the trip proposal to your school's Parent Committee. CET offers a letter which you can give to parents if you choose.
4) Promote your trip - If you don't have a set group already, then now is the time to promote your trip. Effective methods include social media, emails, posters, school newsletters, etc.
5) Confirm the final number of participants and begin booking your international flight.
Expert Tips:
a) HOW MUCH IN ADVANCE – Airfare is usually the cheapest 2-6 months out. Specifically, winter is cheapest 60 days in advance, spring is cheapest 90 days in advance, summer is cheapest 45 days in advance, and autumn is cheapest 70 days in advance. For example, from Sydney to HK, the cheapest time is 14-23 weeks in advance. From NY to HK, is 9-16 weeks.
b) WHICH MONTH TO BOOK A FLIGHT – Booking a flight (not flying) is usually cheapest in September, August, and December. Booking is usually the most expensive in May and June.
c) WHICH DAY OF THE WEEK TO BOOK A FLIGHT –In general, for international flights, Sundays are the cheapest and Tuesdays and Wednesdays come in a close 2nd.
d) WHICH MONTH TO FLY – For the Northern Hemisphere, September through November are the cheapest months to fly, while June, July, and December are the most expensive. For the Southern Hemisphere, May is the cheapest and December is still the most expensive.
6) Apply for your China visas – Applying for the tourist visas for yourself and your students may seem like a daunting task the first time, but the paperwork is very straightforward, everything you need can be found online, and once you've finish the first two applications, you'll fly through the rest like they were coming off an assembly line. (Note: you will need to mail your actual passport to the Chinese consulate/embassy where you're requesting the visa along with the paperwork.)
The amount of time it takes to get your visas (and passports) back differ depending on the country, but for most countries, you should plan on 10-30 days including mail time.
7) Get ready! – Packing for a trip doesn't start by digging through your closet the night before your flight leaves. There are several items which can really make extra nice and you'll need time to shop and try out certain items way before you step onto your plane (ie, it's never a good idea to break in a new pair of shoes on a trip; break them in at least a month prior to departure). Make a list (we've provided a pretty nice one here) of the things you'll want to take, check online or in stores, and give yourself from 1-2 months to get everything you'll need.
Chaperon-Student Ratio – We recommend 1 chaperon for every 8-10 middle or high school student; and 1 chaperon for every 3-5 primary school students.
PACKING
General Suitcase Info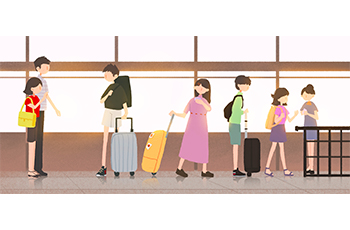 Remember that you may occasionally need to carry your luggage up stairs or lift it. On our tours, we make sure that whenever you need help, someone is there; however, you will be spending some time in airports, or even train or bus stations prior to, or after, our tour. In light of this, it's important to bring luggage that is lightweight, not over packed, and has large, strong wheels (the larger the wheel, the easier the roll). Or if you prefer a backpack, make sure it can comfortably hold your items and is not overly large. 30L or 40L is a perfect size, while 50L is the upper limit for recommendations. 20L is usually too small for most people and 60L+ is usually too large.
Bring a change of clothes and essential toiletries with you in your carry-on luggage in case of a flight delay or missing luggage.
General Clothing and Footwear Info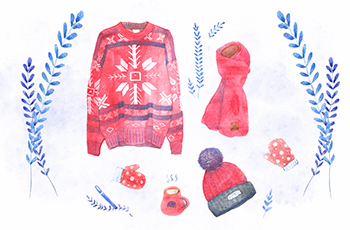 In winter, especially in the north, it will be cold, so plan to dress accordingly (proper dress means you'll barely feel the cold). Trips north (ie, the Great Wall) require a heavy coat, heavy sweaters, long-sleeve shirts, thermal underwear or warm inner layer, warm pants/trousers/jeans, thick socks with warm shoes, insulated gloves, scarfs, warm insulated cap/beanie. For trips south, you'll most on this list minus the heavy jacket and thermal underwear/warm inner layers.
In summer, it will be hot, and extremely hot in desert areas. However, at higher elevations, there can still be a chilly breeze, especially early in the morning and evenings. Plus, air conditioning can make museums, restaurants, shopping malls, hotels, planes, trains, etc. also quite cool. Plan to wear mainly t-shirts, tank tops, shorts, leggings, or skirts and athletic/performance material is preferable. A waterproof windbreaker should be sufficient to keep most people comfortable outdoors, but a light fleece jacket/sweater is recommended for indoors. Sun protection is important in desert areas so consider very lightweight long sleeve shirts, lightweight hat, and bandana to protect your nose and face from dust.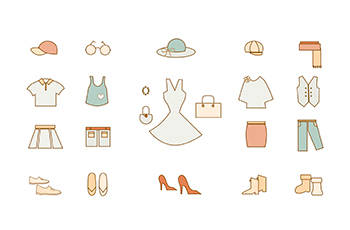 In spring and autumn, temperatures can vary from cold mornings & evenings to hot afternoons, so you'll need to pack a slightly larger variety of clothes – pack everything from the summer list, plus long pants/trousers/jeans, long sleeved shirts, heavier socks, medium sweater, and depending on your destination you may want to bring a pair of gloves, scarf, and warm cap/beanie.
Strong, comfortable and preferably waterproof footwear is important everywhere, but especially when traveling in the countryside. Ensure you have worn-in your footwear BEFORE traveling to China.
Packing list
– Click here for
a comprehensive list
Safety
General information
Is safe traveling in China? Traveling in China, especially when you are with a guide and/or on a guided tour, is extremely safe. Even traveling on one's own is exceptionally safe. Being with a professional guide can help you avoid venturing into areas that could be somewhat risky, but the vast majority of the rural and urban areas in China see very little crime and tourists see even less. This is mostly due to extra tough sentencing laws for crimes committed against tourists. Plus, major cities have metro police stationed on nearly every corner at nearly every hour of the day ensuring people behave themselves. China has exceedingly low violent crime and gun violence is practically unheard of. Keeping a group of students safe in China is perhaps easier than in France, Italy, or the US.
We at CET take additional steps to help ensure the safety of our guests. Our guides check all hotel rooms prior to arrival to ensure each room, and each hotel, is maintaining their safety standards regarding fire, elevators, stairs, etc. Additionally, all hotels we use are registered with China's Tourism Bureau. Our guides are all trained in CPR and First Aid and are experienced at guiding school groups and working with children.
Air pollution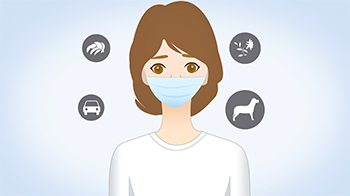 Air pollution in China sometimes gets exaggerated in the news. It's true that many cities have poor air quality multiple times per year; however, air quality fluctuates and many days it's fine. Beijing is famous for being where the pollution is the worst, but even there, it's important to remember that the air quality is not poor every day and especially during spring and autumn, many days bring clear, blue skies.
Nevertheless, it's important to prepare for poor air quality so bring any medications you may have for breathing or coughing issues, such as asthma. You may also want to bring a special filter mask (mentioned in our packing list) in case you do experience a day of poor air quality.
For anyone with food allergies, please make sure to inform CET prior to departure so we can accommodate your needs.
1) MSG is still added to many dishes and it can be difficult to ensure the chef does not put it in. Many times, MSG is already added to a mixture that the chef must add to the dish in order to prepare it.
2) Vegetarian/Vegan foods are hard to find, but not impossible. While it's certainly possible to get certain dishes without meat, it's difficult to ensure your dish wasn't prepared in a pan which just cooked meat or that the chef didn't use animal cooking fat in the preparation. We at CET will do our best to protect our guests, but we want to be upfront regarding the challenges.
3) Gluten is found in most baked items and it's extremely rare to find gluten-free versions of products which naturally contain it.
4) Peanuts are sometimes used in dishes; however, they are generally easy to ensure they are omitted for those with allergies.