Top 10 Best Places for Photography in China
China is a huge country, and amazing in so many ways. There is so much to discover, such as all the different landscapes and cultures. Whether you're a keen hiker, a family with young children, or an elderly person looking for relaxation, China has it all. China is also a paradise for photographers, whether you are an expert photographer, using state of the art equipment, or a novice shooting on your smartphone camera, knowing where to capture the best Instagram-worthy shots while you are in China is essential. Fortunately, China is chock full of amazingly gorgeous cities and landscapes leaving plenty of opportunities for a wealth of breathtaking photos. While some cities may be popular destinations, well known to photographers around the world, others lay somewhat off-the-beaten-path, offering awesome chances to capture the most unique images.
For someone looking for new photography adventures or to round off their own list of photogenic sites, here are ten of the best places in China:
1. Guilin
Highlights: Karst hills / Terrace field / Ethnic minority villages
As the Chinese saying goes "Guilin has the finest landscape under heaven" and the surrounding scenery has inspired Chinese landscape paintings for centuries. It even features on the Chinese 20 Yuan banknote. The spectacular Li River offers travelers one of the most memorable travel opportunities in all of China: a river cruise along the Li River from Guilin to Yangshuo. As you travel through the region's spectacular Karst hills, you'll find no end of inspiration for taking incredible photos along the way. After the cruise, you'll arrive in Yangshuo which offers breathtakingly beautiful scenery, particularly along the hill-lined Yulong River, which you can tour by bamboo raft. Local farmers still use water buffalo to plough their lands as their ancestors did one thousand years ago. Longsheng Terrace fields is another highlight for photographers, Longsheng Terrace fields area is famous for the large number of terraced rice fields on its mountain, which have created an immense look on the hillsides. These fields stretch upon one another forming layers from the top of the mountain to the bottom edge.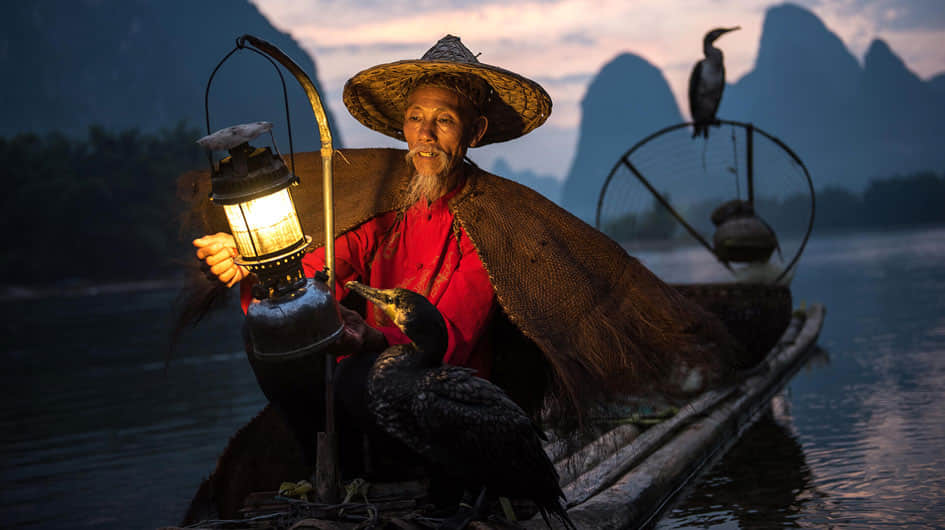 2. Huangshan
Highlights: Ancient Villages / Yellow Mountains
Huangshan, also known as Yellow Mountain, has been a popular destination in China since the ancient times, famed for its uniquely-shaped rocks, incredible pine trees, hot springs, and for the phenomenon known as the 'sea of clouds'. You'll have a lot of photo opportunities on the top of the mountains.
Another highlight of Huangshan area is its ancient villages. The traditional architecture of Huizhou (Huangshan was formerly called Huizhou) has been well preserved in many of the villages scattered about the verdant countryside around the city. The vernacular architecture of these villages has survived well since their construction during the Ming and Qing dynasties. In a large part, they have managed to keep their architectural quality and lifestyle intact through the centuries. The traditional houses feature black tiles and white walls, making it ideal for photography.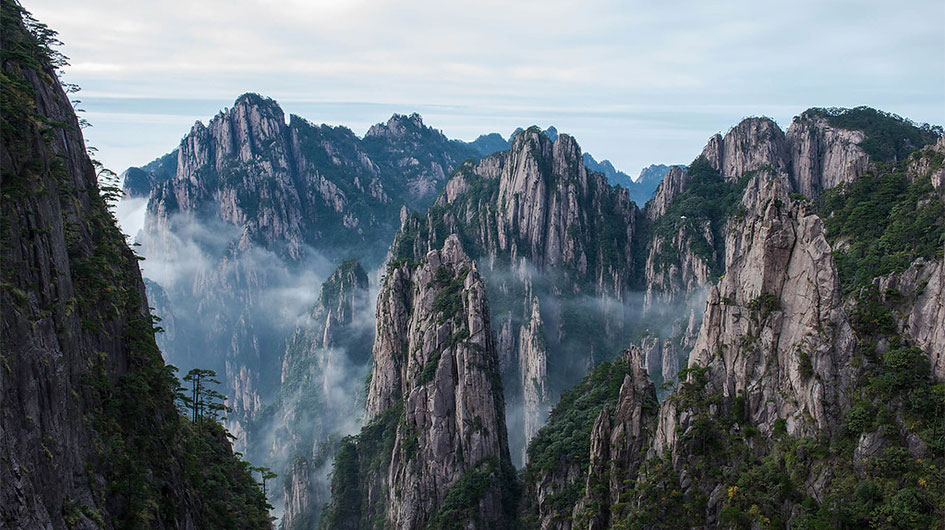 3. Zhangjiajie
Highlights: The Sandstone Pinnacles / Zigzag Mountain Road / Glass Bridge
The remarkable scenery of the UNESCO-protected Wulingyuan Scenic Area in Zhangjiajie was the inspiration for the famous "Avatar" movie. The region's unique rock formations, many of them located in Zhangjiajie National Forest Park, are equally stunning and will provide photographers and selfie-takers with no end of images to share online. If you are keen on man-made wonders, the world's longest and highest glass bottom bridge above the Zhangjiajie Grand Canyon is for you. Spanning two cliffs high above the majestic natural feature, the bridge stretches 430 meters (1,410 feet) long, measures 6 meters (20 feet) wide, and towers 300 meters (984 feet) above the ground below. Another place you should not miss is Tianmen Mountain. The winding road to the mountain is very famous because of its 99 turns. Many of them are 180 degree turns. After the winding road, then the 999 steps, you'll get to Tianmen Cave; it is the world's highest natural mountain karst cave.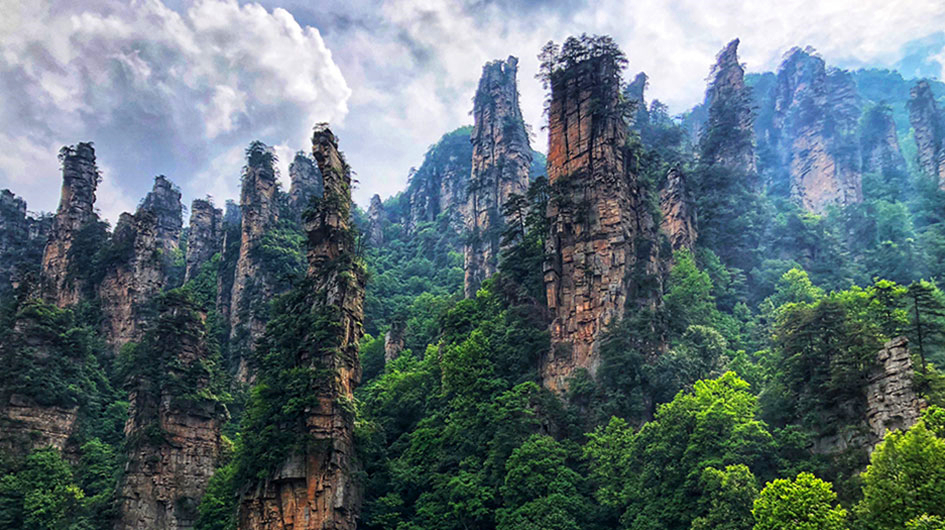 4. Beijing
Highlights: Less Visited Sections of the Great Wall / Old alleys
Most people recognize Beijing's many iconic landmarks, such as the Forbidden City, the Temple of Heaven and the Summer Palace (to name a few); but few people get to see the city as it awakens and drifts off to picturesque sunrises and sunsets. The old alleys in the Hutong area, the people doing their morning exercise in Temple of Heaven park, and the bustling snack streets are all photogenic.
For shooting of the Great Wall, we recommend the less visited Jinshanling section and Simatai section, both of which are located just over 150km north-east of downtown Beijing. It isn't the closest section to the city but it's well worth taking that little extra effort to get to. These two sections are semi-restored. You can still see the wall in its original form, and how it's deteriorated as time's gone by. You can stay in a hotel near Simatai Great wall as it is the only illuminated section where you can visit at night.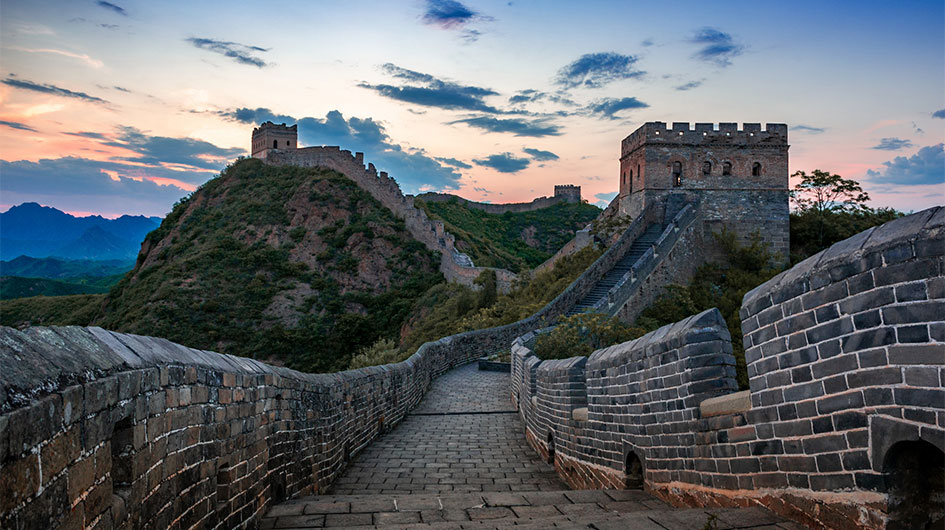 5. Pingyao
Highlights: Ancient Town / Courtyard compound
Pingyao is one of China's best-preserved ancient towns in northern China's Shanxi province.
With a towering city wall, ancient paths, and Ming- and Qing-dynasty houses, much of Pingyao has remained unchanged since China's imperial days. Most of the ancient area remains residential and is best viewed from the mighty city wall, some 10 meters high (33 feet) and six kilometers (3.7 miles) in length. The ramparts are peppered with gates, six of which are crowned by watchtowers, with layers of eaves rising skyward. Walking along the wall gives the feeling of treading in the footsteps of the imperial city guard.
About 60 km from Pingyao, the Wang's Family Compound (Wang Jia Dayuan) is a photogenic place. First constructed in the mid-17th century, its expansion continued for over a century. The decorative lattice screens and windows, shaped openings between rooms and courtyards, and undulating partition walls are exquisite examples of Ming and Qing vernacular architecture. Rarely are so many classic styles found all in one place. If you have extra time, we highly recommend arranging a tour to Mianshan (Mian Mountain), a scenic area with one of the oldest and most important Taoist temples in China built into the side of the Mian Mountain. It is located about an hour outside of the Pingyao Ancient City.
If you happen to be in Pingyao in late September, you can attend the Pingyao International Photography Festival (PIP). Its focus is on Chinese photographers and culture, but visitors and photographers come from all over the world. International stars who have exhibited here in the past include Marc Riboud, the French war photographer, and René Burri, the Swiss photographer known for his portraits of Che Guevara. Today it is one of the world's largest photography festivals.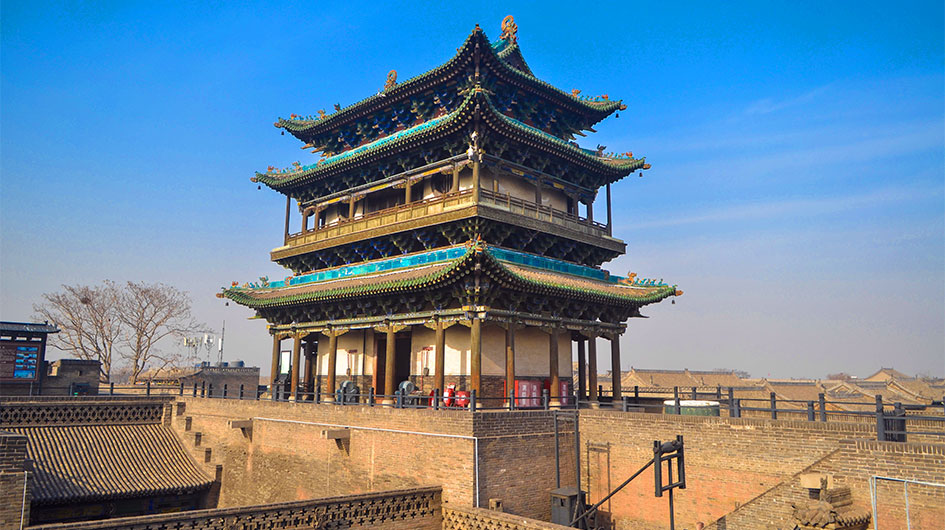 6. Shanghai
Highlights: City Skylines / Colonial Architecture / Traditional Gardens / Ancient Water Towns
As China's biggest city, Shanghai boasts one of the country's most impressive skylines – especially at night. Highlights for photographers include the skyscrapers and modern architecture around the People's Square and the Oriental Pearl Tower, while the riverside promenade known as The Bund provides a chance to experience a variety of well-preserved colonial-era buildings and parks.
Situated within an easy drive of the city of Shanghai, Zhujiajiao Water Town is another great tourist attraction for those wanting a taste of old China. Must-dos here include taking a boat ride along the town's charming canals, exploring its many narrow streets and lanes, and feasting on local delicacies.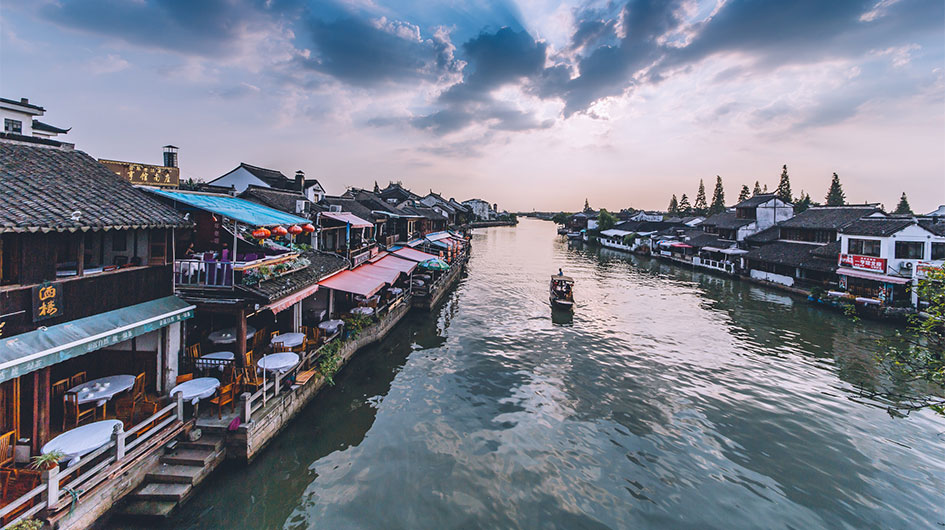 7. Xi'an
Highlights: Mt. Hua / Muslim Quarters
Xi'an is home to the most impressive underground attraction in China: the Terracotta Warriors. But Xi'an has more to offer. Located 120 kilometers east of the city, Mt. Hua is one of the five greatest mountains in China – and it's certainly the most dangerous. The 2,155-meter (70,000 feet) mountain is best-known for its steep slopes and hair-raising walkways. Once you are on top of the mountain, you'll have excellent view and a lot of photo opportunities.
Xi'an's Islamic heritage is best observed in the Muslim Quarter, or Huimin Jie in Mandarin, located in the center of Xi'an old town. Like Chinatowns, the Muslim Quarter is the community for local Muslim Hui people, a Muslim ethnic group in China. The 1,800-square-meter neighborhood has 10 mosques and more than 20,000 Hui inhabitants. It's also one of the best food streets in Xi'an. Narrow alleys are packed with tiny restaurants and that spill out onto the street.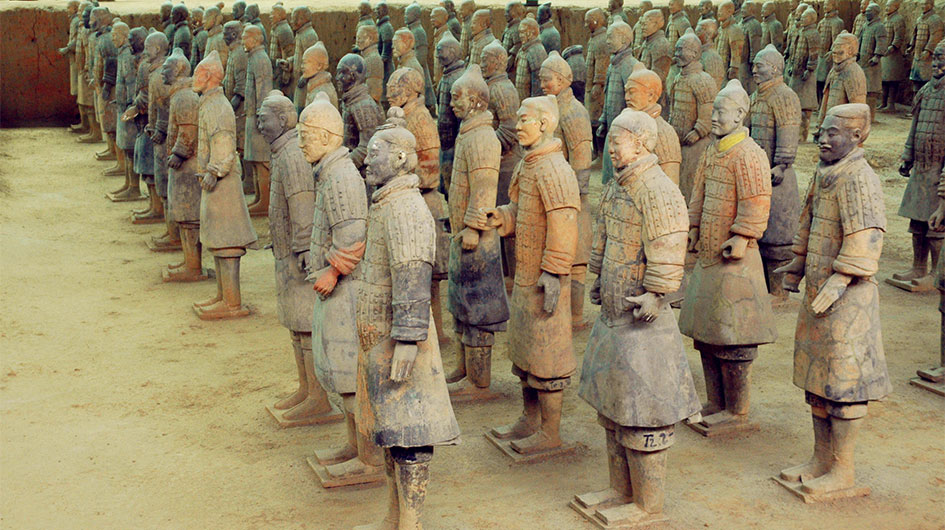 8. Zhangye
Highlights: Danxia (Rainbow) Mountains / Shandan Horse Ranch
Nicknamed as "China's rainbow mountains", Zhangye Danxia Mountain is officially known as the Zhangye Danxia National Landform Geological Park. It is located just outside of Zhangye city.
The rock forms of Zhangye Danxia range in color from deep red to yellow and green, the highly contrasting bands of color glowing most intensely after rainfall. This stunning formation was created by natural erosion, when layers of sand, silt, iron and minerals blended together to create a kaleidoscope of colors. The incredible park appears to have been decorated by Mother Nature herself.
The Shandan Horse Ranch is home to thousands of horses from Turkestan and Mongolia, as well as the Shandan horses. It is not just popular for its good horses but is also an extremely beautiful place with rolling grasslands and surrounded by beautiful, magnificent mountains.
9. Lishui
Highlights: Yunhe Rice Terrace / Old Villages
Lishui (pronounced like "Lee-shway") is situated in Southwestern Zhejiang Province and adjacent to the west coast of the Pacific. The name of the city literally means "Beautiful Water"; The Oujiang River which runs through Lishui. Lishui is a national ecological demonstration zone with fantastic natural scenery. It is a hidden gem for international visitors and photographers.
The highlights of Lishui include:
Yunhe Terrace field, literally meaning "peaceful clouds", Yunhe and its surrounding rice terraces have been home to farmers for at least 1,000 years. Winding in a maze up mountainsides from 200 to 1,400 meters (650 to 4600 feet), individual terraces can be constructed of as many as 700 layers.
Xiandu – literally means "capital of immortals" in Chinese. It consists of five scenic spots: Dinghu Peak, Mini Red Cliff, Xiandu Taoist Temple, Niweng Cave and Zhutan Mountain. The meandering Lianxi River, together with the riverside scenic belt, offers a charming vista of spectacular peaks and water, which is an ideal place for photos.
Guyan Huaxiang, means "ancient canal and painting town" in Chinese. Guyan and Huaxiang are actually two towns divided by the Oujiang River. As there is no bridge, small boats take people back and forth between the two. Guyan Huaxiang's reputation as a picture-perfect destination has made it a hub for painters, who come from near and far to capture its beauty with brushstrokes. A school of painting reminiscent of the 19th century Barbizon School in France emerged here, and is known as the Barbizon School of Lishui.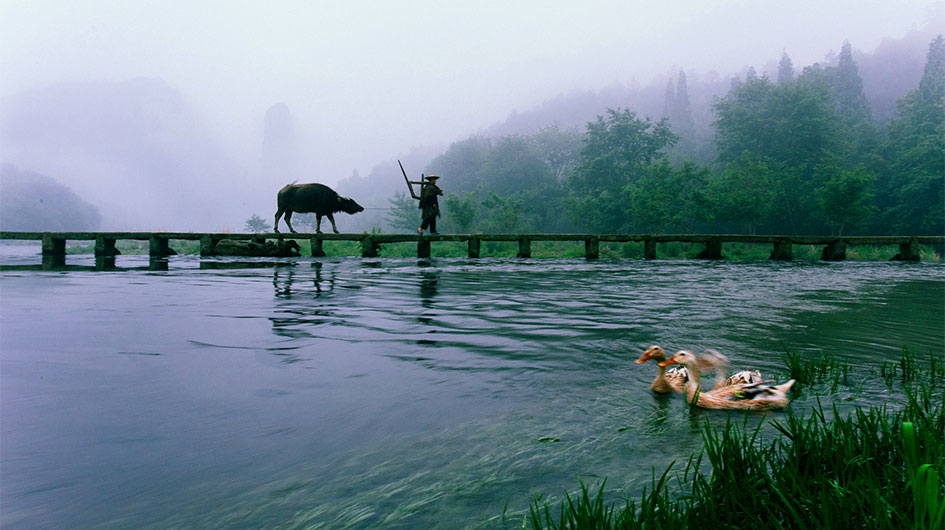 10. Xiapu
Highlights: Stunning Fishing Village / Traditional Way of Life for Fisherman
Xiapu (pronounced like "sharp") is a small coastal town in the north of Fujian province. It is widely known as the "Most beautiful Coastline in China". It has the largest mudflat in the country, encompassing 40 square kilometers (15 square miles) and more than 400 kilometers (250 miles) of coastline. The laver farms are made up of thousands of bamboo poles that support the growth of laver (an edible seaweed). The poles peeping above the placid bay form stunning geometrical patterns when viewed from a distance. They look beautiful morning, noon and night and keep photographers entranced. During the seaweed harvesting season from April to June, the workers let the kelp dry on fences in the water, creating beautiful patterns. Sunsets are legendary on the calm mirrored waters.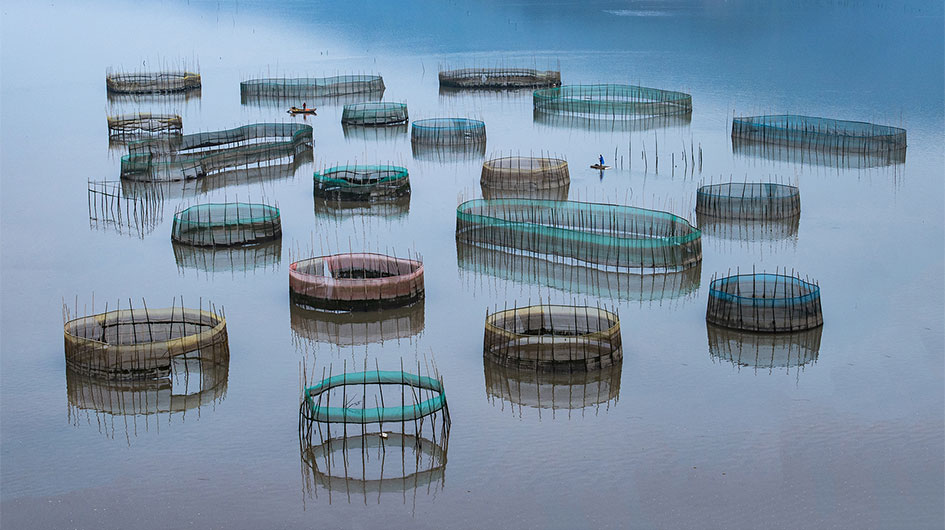 Trying to list all of the best places to photo across China is a bit of a fool's errand — there are just too many! We just named 10 great places above. There are still many places that are good for photography. China is a destination you'll never grow tired of; it deserves more than one trip.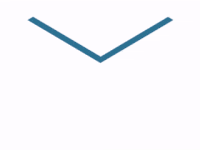 Have a question? Or can't wait to immerse yourself in the engaging journey of Chinese culture? Send us a message! Our top China specialist is ready to assist and connect with you without delay!