GL-09:

8 Days Guilin Chinese Learning Program

This program offers an immersive learning opportunity to students at all ages. It includes 20 hours of Mandarin lessons per week, additional activities and sightseeing tours. You can choose to stay with local families to achieve a direct insight into a typical Chinese family's lifestyle. Dorms and hotels are also available at your interest. Hospitable home-stay hosts, experienced partners and professional staff are the key commitments to a safe and fun Chinese learning experience.
Trip Highlights
Qualified homestay families for the entire program
Indoor Chinese learning courses
Outdoor activities as listed
Sightseeing with private bilingual tour guide and transportations
One to one Chinese partner for the entire program
Full itinerary for Immersion Chinese Learning Program in Guilin
Arrival and Orientation:
Arrival on the Friday, Saturday, or Sunday prior to your sessions starting date is suggested. It will allow sufficient time to settle into Guilin. Upon arrival, you will be greeted and introduced to your home-stay family. School orientation is held on the first Monday of the program.
Program for weekdays:
Start your studying day by having breakfast with your host family. In the morning, enjoy four hours (20 hours per week) of one-on-one intensive mandarin training with three unique Chinese teachers. Lunch will be served in the school's dining room. During lunch break, you could relax, do some reading in the library or talk to other fellow students. The afternoon's activities are more fun involved with cultural classes, like Chinese Calligraphy, Chinese painting, Culture or History Lectures. There are some outdoor activities, such as visiting local schools and practicing Taichi or Kung Fu. Dinners can be varied from local Chinese food, snacks or KFC as per your taste or interest.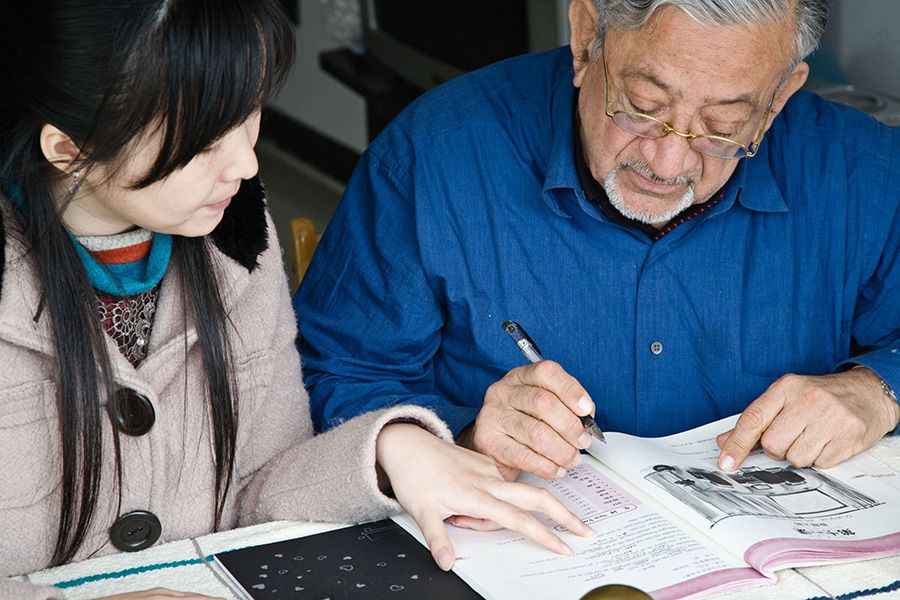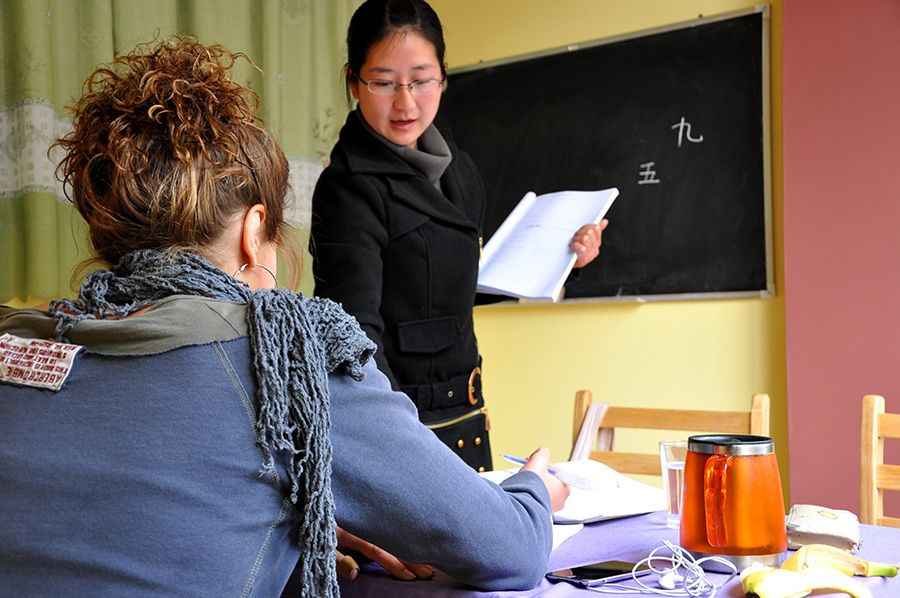 Program for weekends:
In order to build a vibrant learning environment, we host a variety of events and activities. Boat ride on the Li River from Guilin all the way down to Yangshuo, hiking along Terraced Rice Fields in Longsheng, biking through old villages in Yangshuo, climbing mountains and visiting parks. We will make your weekends a fun filled experience. In addition there are basketball games, movies and games nights, supplemented with language activities, there is so much more than you could imagine.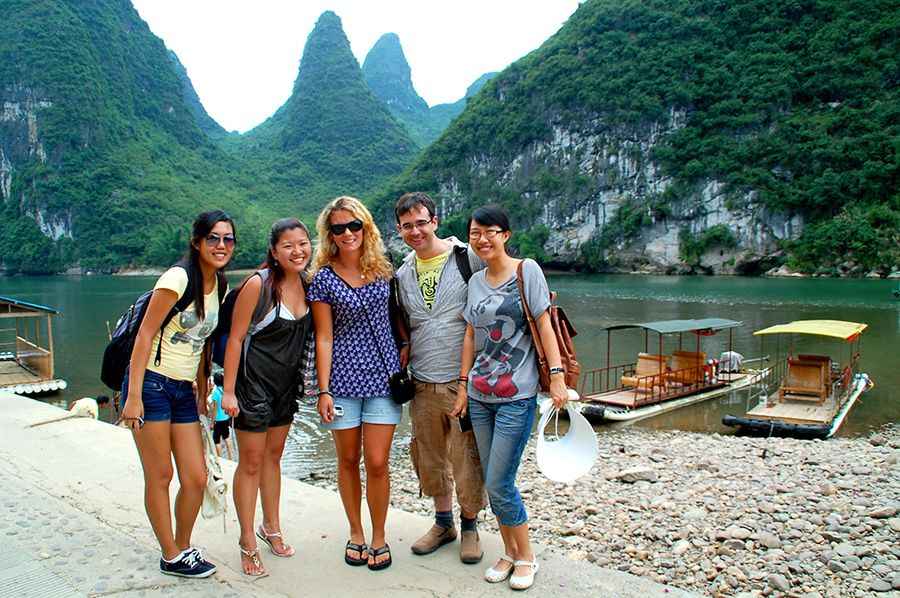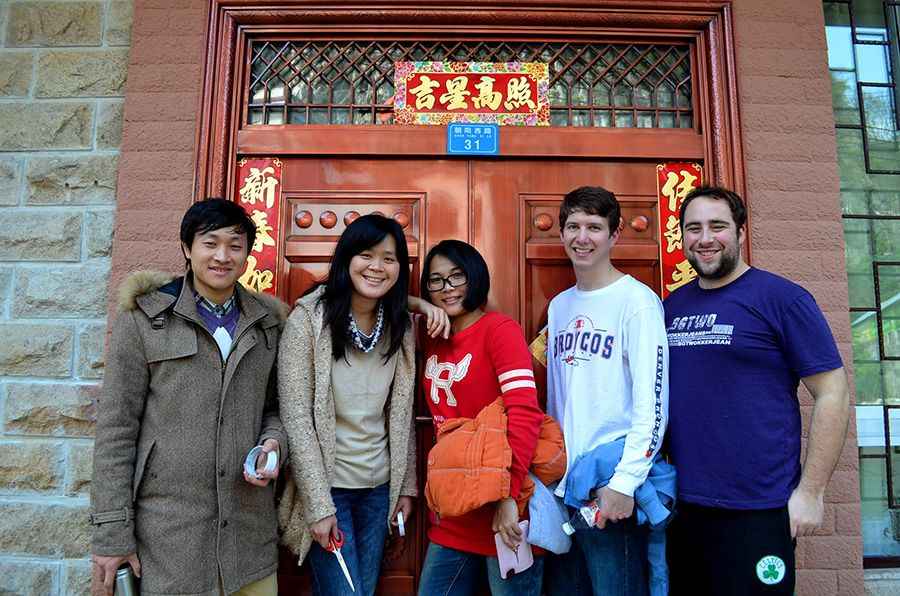 Some Questions You May Have:
What are the home-stay families like?
The families are well selected and qualified with spare rooms. Usually there are 3 people in one family, the parents are well-educated with only one child who is attending school. We try in every way to ensure your safety and that there is no criminal background.
Is Guilin safe to stay?
Guilin is a remarkably pleasant and safe city. Elementary school children walk home from school in groups of two or more without parental supervision. Foreigners are treated extremely well as guests of the city. Guilin's local residents are known to go out of their way to assist foreigners with any needs or concerns that may arise.
How can you ensure the safety of young students?
All the Children will be accompanied by professional international and local teams during classes and outdoor activities.
All the children will be under full supervision during the entire program from their arrival to Guilin until their departure. Teachers will stay with them during classes, meals, outdoor activities and tours. The home-stay hosts will accompany them between their homes and school. A one to one buddy-system can be provided for each child. This "buddy" is carefully chosen from nearby schools and will be with them all the time.
An emergency Hotline phone number is available 24/7 to contact us anytime.
Should an emergency arises, we will take the child to Guilin's number one hospital – Guilin People's Hospital. There are the best facilities, equipments and English-speaking doctors. Parents will be contacted with regards to any necessary treatment.
We use new buses (less than three years old) that are licensed and air-conditioned for all our outdoor activities and tours. Our drivers are experienced and we ensure that they understand all safety rules.
What's Included:
Qualified homestay families for the entire program
Indoor Chinese learning courses
Outdoor activities as listed
Sightseeing with private bilingual tour guide and transportations
One to one Chinese partner for the entire program