SZ-01:

2-Day Private Tour to Gardens and Tongli Water Town

Suzhou has long been famous for its elegant gardens, and is also known as 'Oriental Venice'. It is very convenient to get there from Shanghai by speed train which takes only half an hour. On the first day, you will visit representative private gardens in different scales and an ancient street. On the next day, you will have a full day tour in Tongli Water Town where you can see the life style and architecture going back 1000 years.
Trip Highlights
Visit a medium-sized classic landscape garden masterpiece
Take a rickshaw tour along Pingjiang Road and local houses
Visit one of the Four Famous Gardens in China
Discover the water town with a boat ride
Get to know about the layout of ancient houses in Suzhou
Listen to the legends of what happened in Tongli Water Town
Suitable For: School, Family, Friends, Solo
Full itinerary for Gardens and Water Town Tour in Suzhou
Day 1
Suzhou Arrival: City Tour (lunch)
Morning
You will meet your guide at the train station on your arrival. Your first stop is Master-of-Nets Garden. One feature is its use of space, which is considered the most "balanced" in terms of using water, rocks, plants, and timber. And then you will tour among local houses and a vegetable market by rickshaw, reaching Pingjiang Road, which is the ancient street in Suzhou with a history of more than 800 years. You can see the ancient canal, local architecture and gardens there. Trying the local snacks is another highlight. Have lunch at a local restaurant.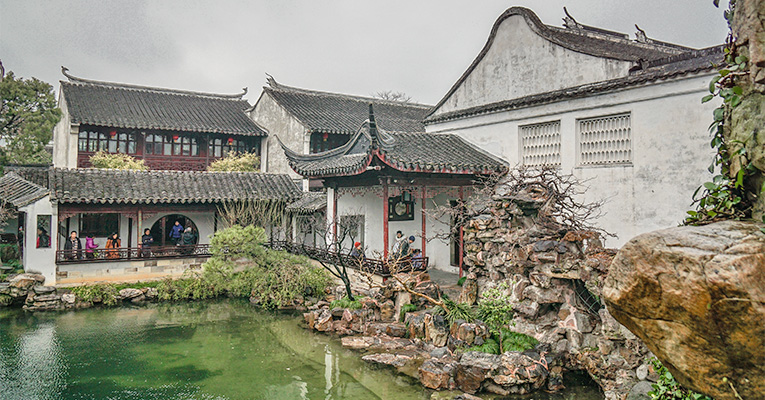 Master-of-Nets Garden
Afternoon
After lunch, you will go to Lingering Garden. It was built by an official of the Ming court as his private living place. The gardens, pools and buildings are impressive. There are beautiful stones set in the cobbled walkways, many of which are symbolic birds such as cranes.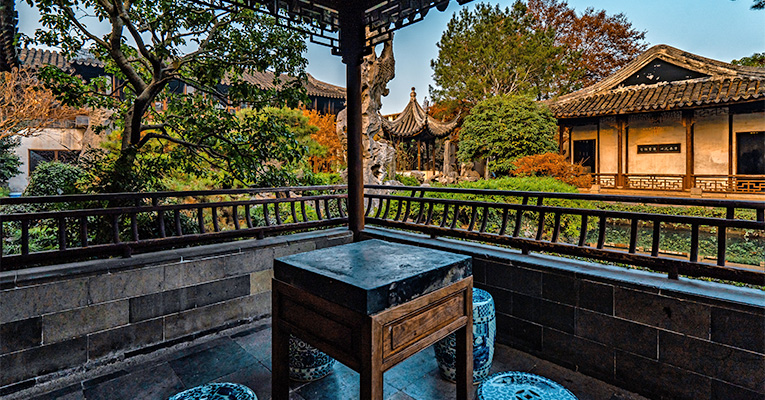 Lingering Garden
Day 2
Suzhou Departure: Tongli Water Town (breakfast& lunch)
Morning
After breakfast, we will drive you to Tongli Water Town with a history of more than 1000 years and less crowded. On arrival, you can first take a walk on Ming and Qing Street which is narrow and formed by stone alleys, and pass by the famous Tongli Three Bridges. There is a saying that "walking on the bridge" helps to avoid disaster and seek for happiness. And then you will visit three halls – Chongben Hall (introduce wedding customs), Jiayin Hall (a residence of a patriotic poet) and Liugeng Hall (Wang Shaoao's former residence). Have lunch at Nan Yuan tea house.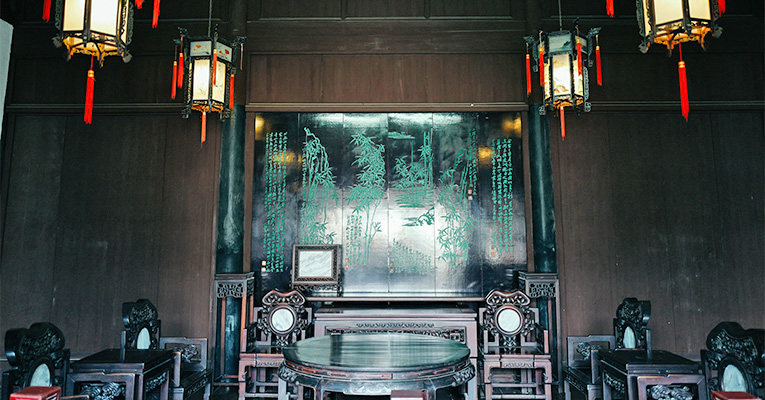 Jiayin Hall
Afternoon
Next you will go to the highlight of the tour – Tuisi Garden. It is the most famous private garden in Tongli and features horizontal architecture, the essence of a classical garden, and a small and exquisite layout. After that, you will go through the Pearl Pagoda, Pine Garden, Gengle Hall and the Former Residence of Chen Qubing. Finally, have a 30-minute boat ride along the canal to finish this day. Your guide will take you to the train station for boarding your speed train to your next destination.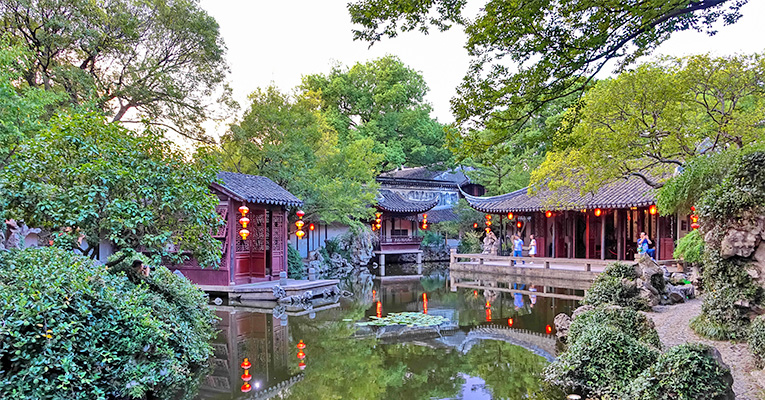 Tuisi Garden
Featured Hotel
| | Comfortable | Deluxe |
| --- | --- | --- |
| Suzhou | Hotel Soul Suzhou | Garden Hotel Suzhou |
What's Included
Excellent tour guide
Entrance fee to all spots listed in the itinerary
Hotel accommodation
Meals mentioned in the itinerary
Expert drivers and comfortable vehicles with air-conditioning