ST-08:

10 Days Beijing - Xi'an - Shanghai Tour

You are going to Beijing, Xi'an and Shanghai and you will attend exciting sporting activities in each city, all of which will leave you with a memorable experience. In Beijing, you can visit a Sports Club and a world-famous national stadium outside, the main venue for the Olympic Games in 2008. Participating in interactive games with local students in Xi'an and Shanghai Offers a perfect opportunity to exchange skills. You also can learn about Chinese history and culture from cycling on the ancient city wall of Xi'an, practicing TaiChi, playing Chinese Yoyo and walking through the Hutong alleys.
Trip Highlights
Sports competition with Chinese local schools
Visit a Sports Club in Beijing
Take the Toboggan ride downhill at the Mutianyu Great Wall
Practice Tai Chi at the Temple of Heaven
Play Chinese Yo-yo under guidance
Ride a bicycle on Xi'an city wall
Suitable For: School, Educational Organization
Full itinerary for China Sports Tour
Day 1
Beijing Arrival
Welcome to Beijing. You will meet your local expert at Beijing International Airport (PEK) and be transferred to your hotel.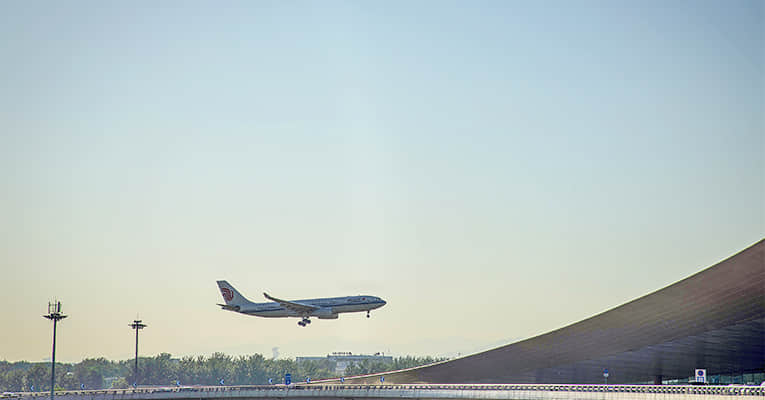 Arrival Beijing airport
Day 2
Beijing: The Forbidden City And a Sports Club (breakfast, lunch & dinner)
Morning
The solemn flag raising and lowering ceremony is held at Tiananmen Square every dawn and dusk. Please let your guide know if you are interested in this. Otherwise, you just stop over for a while to see the buildings around the biggest square in the world and from there you will enter the Forbidden City. It is an ancient wooden building with a roof of yellow glazed tiles, and consists of various structures that were designed for specific functions. There are millions of priceless relics in the palace.It is recommended that you visit the Antiquarian of the Palace Museum as well as the Clock and Watch Hall where the exotic and precious mechanical watches will expand your horizons. Have lunch at a local restaurant.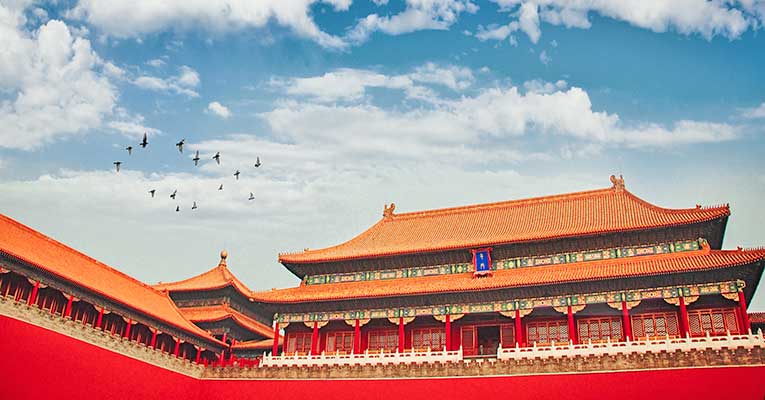 The Forbidden City: one of China's largest national museums
Afternoon
You will visit a Sports Club tailored to your requests (please feel free to let our travel specialists know what kind of sport you would like to practice). Students will be introduced to the business and participate in some drills and play in a friendly match, or practice together with the local team.After finishing all of the activities, you will enjoy a famous dish in Beijing for dinner – Peking Roast Duck.
Evening
Recommended activity:
1. The Legend of Kungfu' premiered in 2004. In contrast to the traditional Kungfu show, itdemonstratesKungfu throughdramatic stories. The group also tours abroad and hasa good reputation.
2. Acrobatics at Chaoyang Theatre was founded in 1984. Their performanceshave won more than 30 awards at home and abroad. "Blue And White Porcelain" (balancing a stack of bowls on the head), which is one of them, was on the stage of the Spring Festival Gala in 2015.
3. Peking Opera is one of five major operas in China and the quintessence of Chinese culture with a history of nearly 200 years. In the beginning it was seen asentertainmentonly for the court and then slowly opened to common people as well.
Peking Opera: Lady General Mu Takes Command
Day 3
Beijing: The Temple of Heavenand Rematch with Sports Club (breakfast, lunch & dinner)
Morning
After breakfast, you will go to visit the Temple of Heaven which was built in the 18th year of the reign of Ming Emperor Yongle (in 1420 AD). It was once the place where emperors went to worship Heaven for good harvests. Nowadays there are so many people practicing TaiChi that it has become a part of the unique scenery. You can learn TaiChi from a local master. Enjoy your lunch at a local restaurant.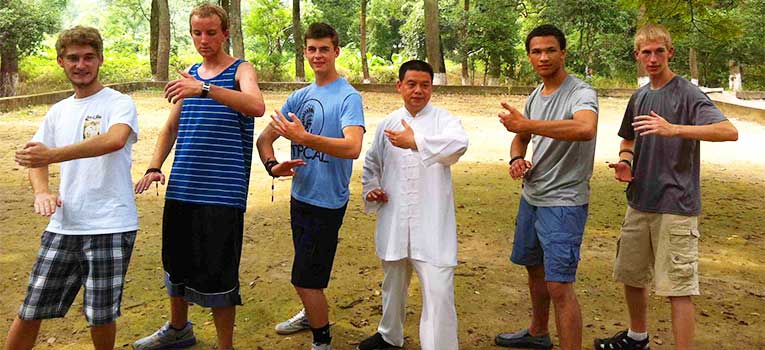 Taiji Learning
Afternoon
After stopping for lunch and catching our breath, we head back to the Sports Club for a second session of drills and a final contest of skills. You can have dumplings for dinner today.
Day 4
Beijing: The Great Wall And Half Day City Tour (breakfast, lunch & dinner)
Morning
You will head to Mutianyu Great Wall outside the city for around 1.5 hours' drive.This section of the wall is surrounded by mountains with lush plant growth.It features dense towers, great variations in altitude, and splendid views that vary from season to season. You can climb up to the top and then enjoy a Toboggan ride downhill.In the scenic area, the Toboggan ride is sure to give you a heart-pounding adrenaline rush as you speed toward the bottom of the slope with the sound of the wind rushing in your ears.Have a picnic lunch on the wall.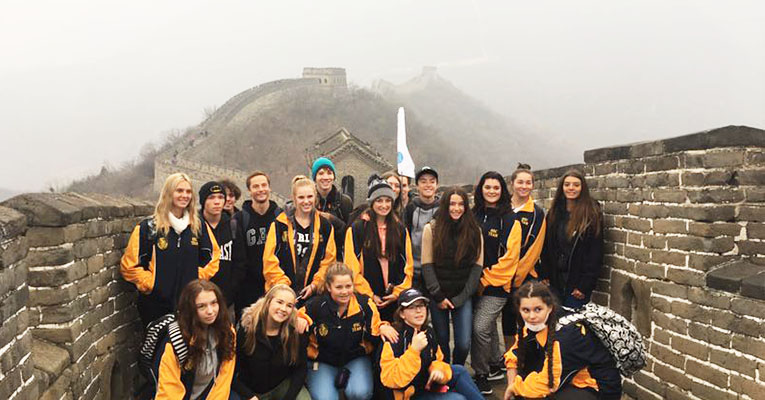 Student Group Photo in Mutianyu Great Wall
Afternoon
You will be transferred back to city and visit the Hutong alleys, exploring its historic interest, and learning to play Chinese Yo-yo.Following that, you will visit Beijing Olympic Park, where Beijing hosted the Olympic Games in 2008. The southern part of the park houses the well-known Bird's Nest and Water Cube.In the evening, you will feast on Hai Di Lao Hotpot.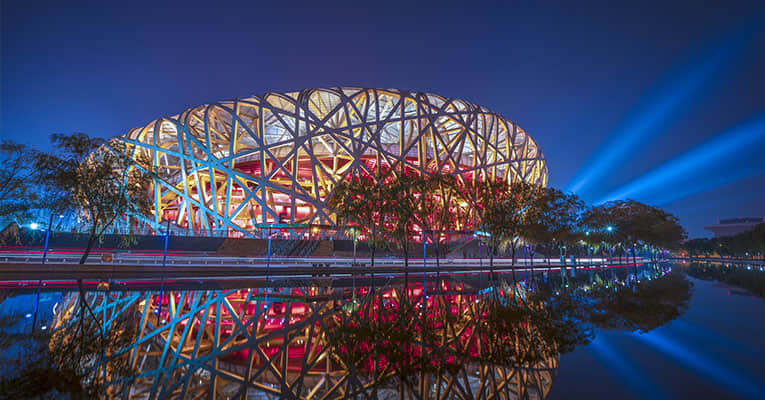 The Bird's Nest Stadium in Beijing's Olympic Park at Night
Day 5
Beijing - Xi'an by Speed Train: Summer Palace (breakfast&lunch) Morning
After breakfast, you will go to the Summer Palace. Stroll around the ancient Chinese architecture, and experience the philosophy and practice of Chinese garden design. It originally was an Imperial garden for the Emperor in the Qing Dynasty, dominated mainly by Longevity Hill and Kunming Lake. There is a garden built as a theater for the Empress Dowager, named Garden of Virtue and Harmony (Dehe Yuan). This garden was the three-story theater stage, and was regarded as the "Cradle of Peking Opera". Have lunch at a local restaurant.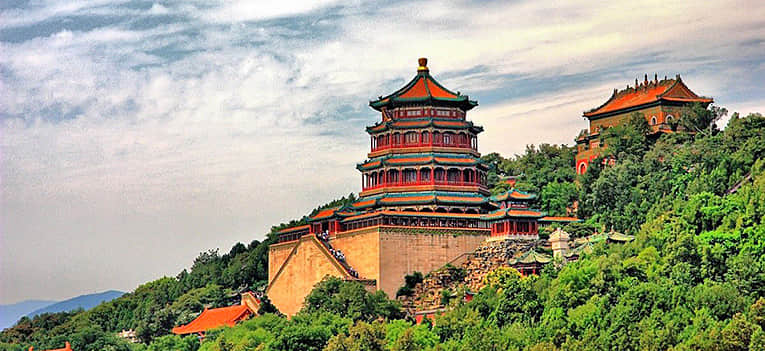 The Summer Palace: Royal Park
Afternoon
After lunch, you will be sent to the railway station and take a speed train from Beijing to Xi'an.
Evening
On arrival in Xi'an, your guide will be waiting for you at the exit and will escort you to your hotel. Have sweet dreams.
Day 6
Xi'an: The Terracotta Army And School Competition (breakfast, lunch& dinner)
Morning
Today you are going to a local school. Firstly you will visit the campus; and then have a competition with the local students. A simple lunch will be served at the school.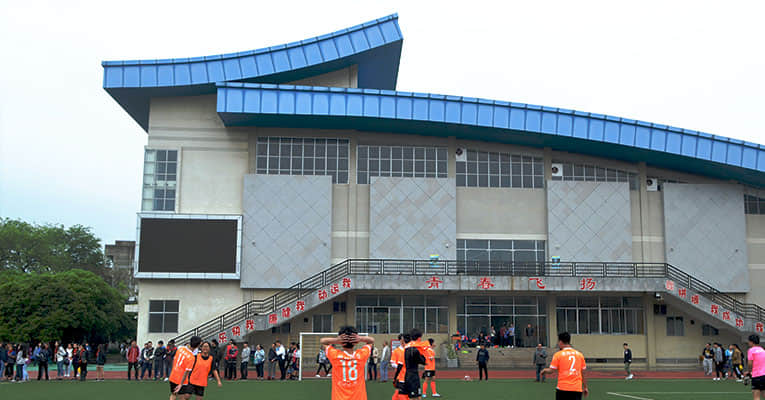 A Gymnasium and Playground of a Chinese Middle School
Afternoon
We will drive you outside of the city to admire the well-known Terracotta Army. Over 8,000 full size sculptures of warriors, archers, infantry and horses have been excavated for exhibition. This collection of terracotta sculptures depict the armies of Qin Shi Huang, the first Emperor of China. In this form of funerary art, the warrior sculptures were buried with the Emperor in 210–209 BCE with the purpose of protecting him in his afterlife. You will learn about Qin Shi Huang's ambition to unite the six states in that period.After that, you will be back to the city for dinner at a local restaurant.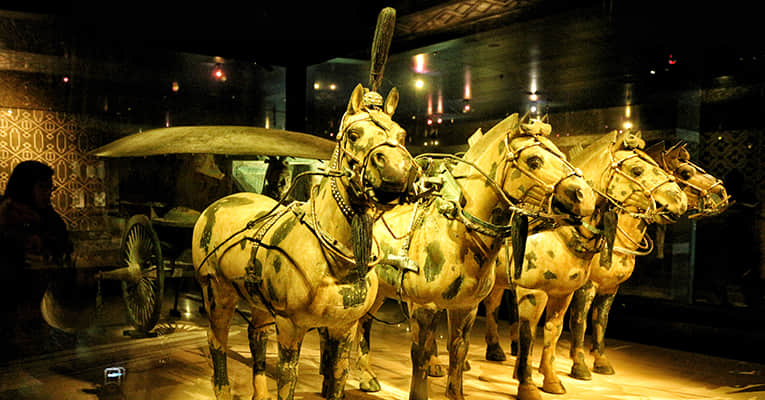 Terracotta Horses - Part of Terracotta Army
Evening
Recommended activity:
1. The music fountain at the north square of Big Wild Goose Pagoda is free to the public. You can stroll around it after dinner to experience local life.
2. Tang-Dynasty Palace Music and Dances is a performance that was re-created by many famous artists in Shaanxi province, displaying the essence of music, rhythm, and dance art in the Tang Dynasty.
Day 7
Xi'an – Shanghai by Plane: City Tour (breakfast & lunch)
Morning
The morning starts with an absolute must-do activity in Xi'an; the bike ride around the top of the ancient City Walls. These are China's best-preserved city fortifications and an excellent way to compare and contrast the old historic city with the soaring skyscrapers of modern times. We finish this morning at the Small Wild Goose Pagoda. It is the same architecture style with the Big Wild Goose Pagoda, but much quieter with less tourists. It is a typical work of the square Miyan style brick pagoda in early China and is Buddhist architectural art heritage of the Tang Dynasty. You can learn how Buddhism was introduced into the Central Plains and integrated into the Han culture. And then you will have a chance to watch a Shadow Puppets Show, which is a kind of folk drama. It tells stories in silhouettes of characters made of animal skins or cardboard. You will have famous noodles for lunch today.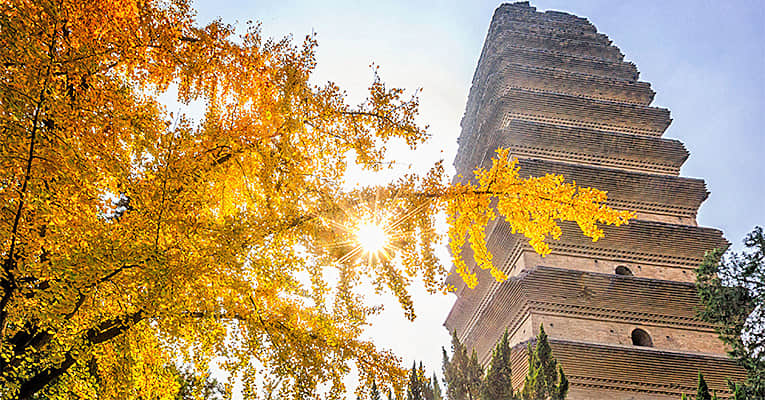 the Small Wild Goose Pagoda in Autumn Time
Afternoon
It is time to take a flight to your next destination – Shanghai. Your Shanghai tour guide will pick you up from the airport after your arrival. And you will be taken to your hotel for check-in.
Day 8
Shanghai: Match-up with a Local School(breakfast, lunch& dinner)
In what is certainly a very special event, students will be visiting a Chinese school, to play a friendly sports game. Typically, students first take a school tour, join in some lessons, then play a match with local students. We end the day after a meal alongside Chinese students. (Visiting schools should prepare gifts and / or a small performance for the welcome ceremony in advance.) Please note: visits are not available from the middle of June to September, or over Chinese New Year. (Interested in developing a sister school relationship in China? Let our specialists know.)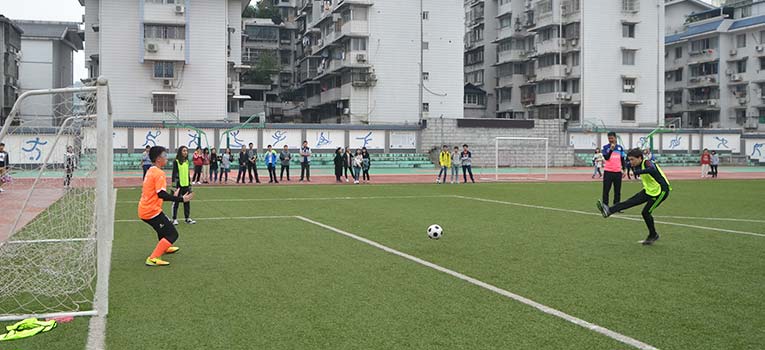 Have a Match with a Local School
Evening
Recommended activity:
1. A live acrobatic show by Shanghai Acrobatic Troupe or another one called 'ERA, Intersection of Time'.
2. Night cruise along Huangpu River to see the beautiful city lights on both sides.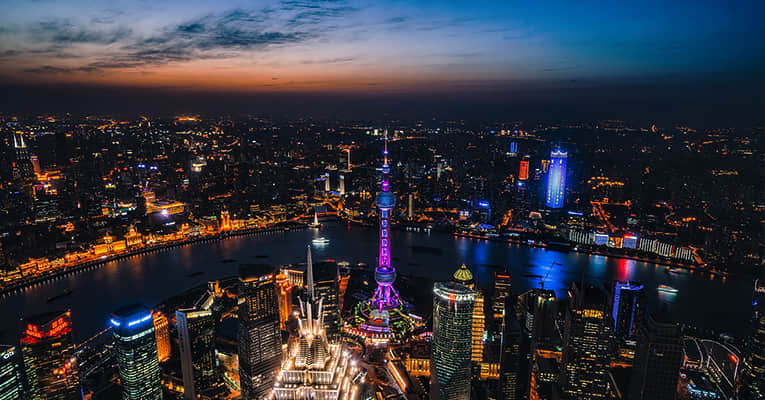 The Bund: Night View Along Huangpu River
Day 9
Shanghai: City Tour (breakfast, lunch& dinner)
Morning
After breakfast, you will start the day with Yu Garden, which is a private garden in the Ming Dynasty. It has 400 years' history and the pavilions, halls, rockeries, ponds and cloisters all have unique characteristics. Outside the garden, there is Yuyuan Bazaar.It is highly recommended to taste the Shanghai snacks and Benbang cuisine, especially Nanxiang Steamed Meat Soup Dumplings. Have lunch at a local restaurant.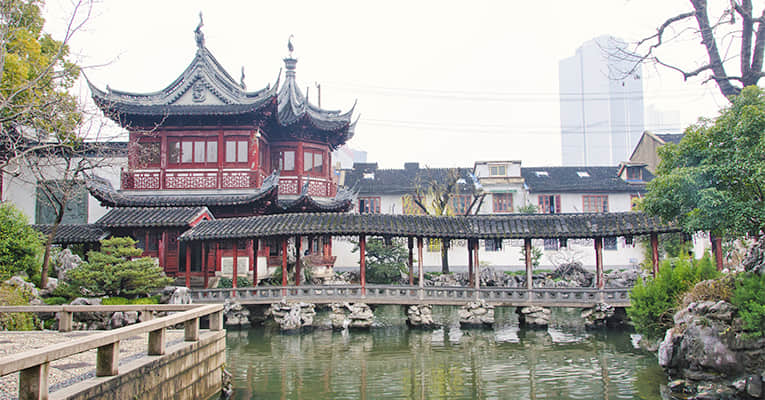 Yu Garden: a Classical Garden in China
Afternoon
We will go to Pudong New Area where Shanghai World Financial Center is located.This skyscraper houses the world's highest observatory decks. From the 94th floor to the 100th floor, you will experience the varied heights. The glass roof on the 97th floor can be opened in good weather. Visitors will directly see the blue sky. Go across Huangpu River, you will reach the famous The Bund.The attractive sight on the west side of the Bund includes 52 buildings with different styles. Finally, you can walk along Nanjing Road. It is a commercial street, where shopping malls, theaters and international hotels are mixed with the European-style architecture that has mushroomed on both sides of the street. Try Shanghai cuisine for dinner on your last day.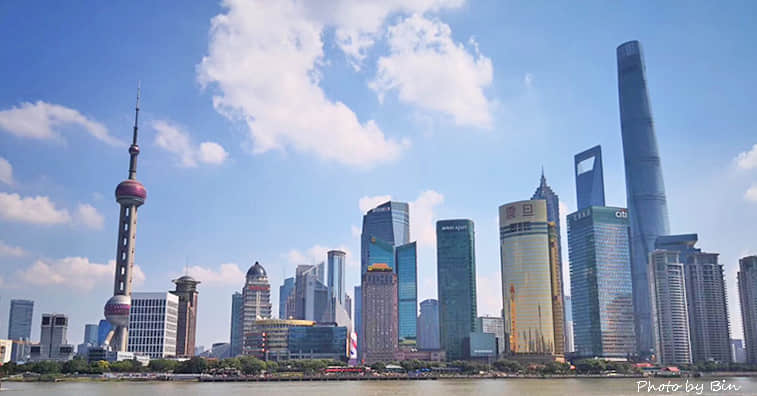 World Financial Centre: the highest flat-roofed building in the world
Day 10
Shanghai Departure (breakfast)
After breakfast, you will meet your guide at the hotel lobby and together go to the international airport. The guide will assist you to get your boarding pass. Have a safe journey home!
Hotel Options:
| | Comfortable | Deluxe |
| --- | --- | --- |
| Beijing | Penta Hotel Beijing | Regent Beijing |
| Xi'an | Grand Noble Hotel Xi'an | Wyndham Grand Xian South |
| Shanghai | Narada Boutique Hotel Shanghai Bund | Radisson Blu Hotel Shanghai New World |
What's Included
Excellent Bilingual guide
Hotel accommodation with breakfasts
Licensed divers and comfortable vehicles with air-conditioner
Meals listed in the itinerary
Entrance fee to the attractions
Speed train ticket from Beijing to Xi'an
Flight ticket from Xi'an to Shanghai