DT-01:

2-Day Buddhist Culture Tour in Datong

Datong is known as the "capital in three dynasties and military town in two dynasties" and was once the center of Buddhism. There are many historical traces of Buddhism. You will see the famous Yungang Grottoes, Huayan Temple, Hanging Monastery and Ying Xian Wooden Pagoda. The level of skills of stone carving, painted sculpture, and wooden architecture back then is so impressive.
Trip Highlights
Appreciate grotto art in Yungang Grottoes
Know about period carving through different styles of Buddha statues
Visit the most ancient temple built in the Liao Jin Period
Be surprised by one of the world's ten most endangered buildings
Climb on the Hanging Monastery built along Hengshan Mountain
See the tallest wooden pagoda in the world
Suitable For: School, Family, Friends, Solo
Full itinerary for Datong Buddhist Culture Tour from Beijing
Day 1
Beijing – Datong by Plane: City Highlights (lunch)
Morning
On your arrival at Datong Yungang Airport, you will be picked up and escorted to the city center by your tour guide. The guide will show you around Huayan Temple, which is located within the walls of Datong. It blends in well with its environment and offers the following attractions: main and side temples, Buddha shrines, beautiful gardens, and painted sculpture Buddha statues. Have lunch at a local restaurant.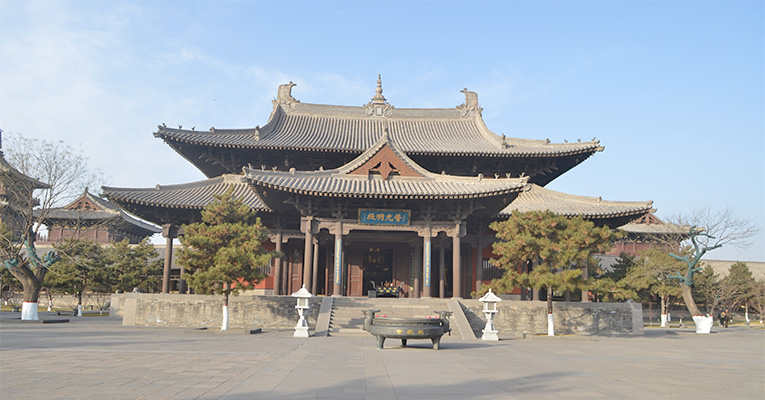 Huayan Temple
Afternoon
Your guide and driver will take you to Yungang Grottoes, which is one of the top 4 most famous grottoes in China, and is17 kilometers away to the west of Datong City. Built in North Wei Dynasty (AD.460), it took more than 60 years to finish this huge project. There are more than 51,000 Buddha statues and statuettes of all sizes in the 252 grottoes. Please take your time to explore – not just the carvings, but also the story behind them. Yungang Grottoes became a part of the UNESCO World Heritage in 2001.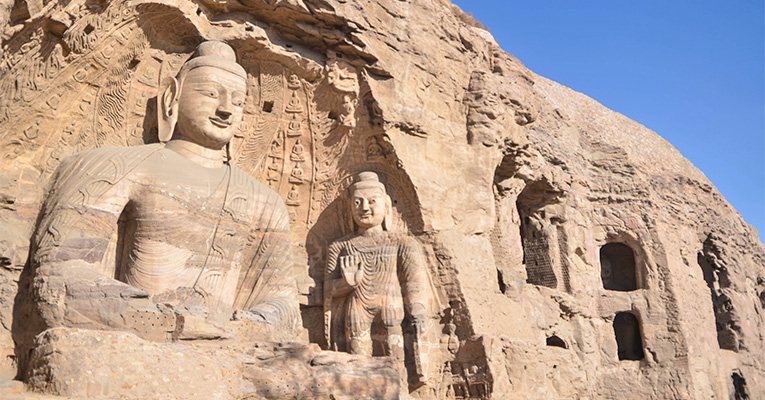 Yungang Grottoes
Day 2
Datong – Beijing by Plane: Discover the Ancient Wooden Structure(breakfast & lunch)
Morning
After breakfast, our guide and driver will pick you up from your hotel and take you to the Hanging Monastery. It takes around 1.5 hours by road. It's the only temple in China that has combined Buddhism, Taoism and Confucianism. Built on the cliff, this monastery integrates mechanics, aesthetics and religion into one, and achieves it perfectly. You can really see the splendid culture, art and civilization of the ancient Chinese nation through it. Enjoy your lunch at a local restaurant.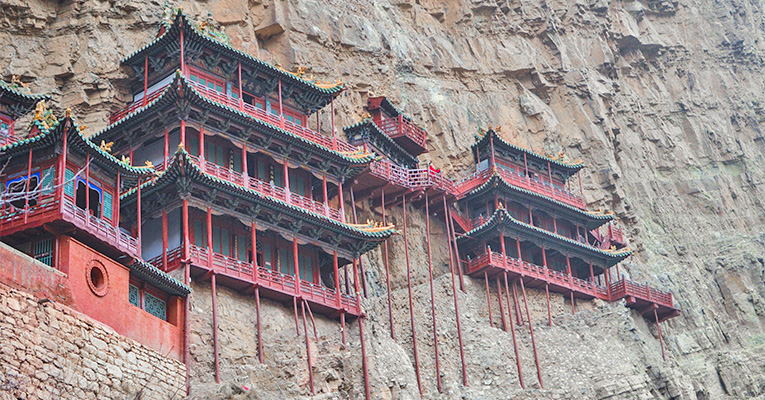 the Hanging Monastery
Afternoon
After lunch, we will drive you to visit the Ying Xian Wooden Pagoda, which is around 1 hour away from the Hanging Monastery. It is the oldest (more than 1,000 years) and tallest surviving wooden structure in China. It was built completely of timber without using any nails. Combine it with your visit to the Hanging monastery and the grottoes, you will have an impressive trip of human building skills in early China. The tour ends and you will be sent back to Datong Yungang Airport for your flight to Beijing.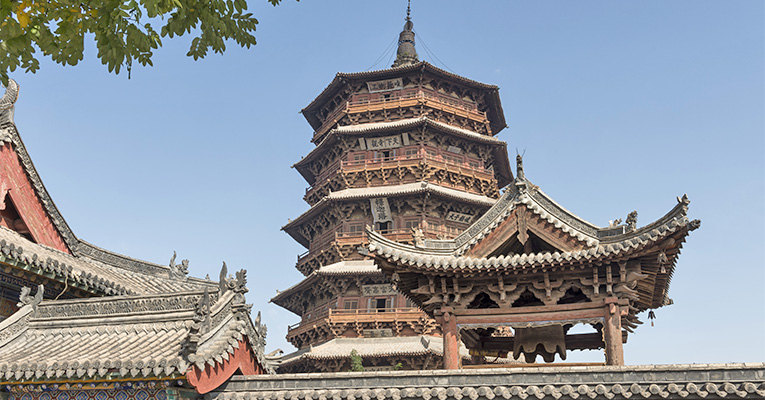 Ying Xian Wooden Pagoda
Featured Hotel
| | Comfortable | Deluxe |
| --- | --- | --- |
| Datong | Yungang Meigao Hotel | Datong Grand Hotel |
What's Included
Experienced tour guides
Entrance fee to all spots listed in the itinerary
Well selected hotel accommodation
Meals mentioned in the itinerary
Expert drivers and comfortable vehicles with air-conditioning