CET-19:

13 Days Beijing - Datong - Pingyao - Xi'an - Shanghai - Suzhou Tour

Chinese architecture is an independent architectural system in the world. This tour brings you to see classical pavilions, tranquil temples, and elegant Chinese gardens, from imperial family to the civilians' houses, from the classical to the modern ones. Marvel at its deep-rooted history and culture, you will have a more objective and comprehensive understanding of Chinese architecture. Timber buildings, wooden columns, yellow glazed roof tiles, Beijing will be your first port of call, before turning to the cities of Datong, Xi'an, and Shanghai.
Trip Highlights
Discover distinct architecture in China
Family visit in Beijing Hutong
Appreciate Chinese traditional architecture from royal palaces to private gardens in ancient times
Visit an unbelievable temple hanging on the side of a cliff
Focus on unusual and outstanding architectural in a dynamic metropolis
Explore a unique Silo-Cave in Xi'an
Suitable For: Artist, Architecture Lover, Photographer, History Lover, Chinese Architectural Education
Full itinerary for Art and Architecture Tour
Day 1
Welcome to Beijing
Morning
Arrive in Beijing, you will be greeted and met by your CET tour guide at the airport and transferred to your hotel. After help with your check-in, feel free to enjoy some rest and leisure time.
Day 2
Beijing: Forbidden City and Beijing Hutongs (Breakfast; Lunch)
Morning
After breakfast, our tour guide will wait for you in the hotel lobby. Drive to the first spot. The Palace Museum, also known as the Forbidden City, is the best-preserved imperial palace complex built in the Ming and the Qing Dynasty. Here you will see unique Chinese constructional decoration, including interior and exterior decoration, color painting, wooden columns, brick and stone sculptures and color glaze, each raised roof decorated with animals and mythical creatures, all of which present the luxuriant architectural masterpiece.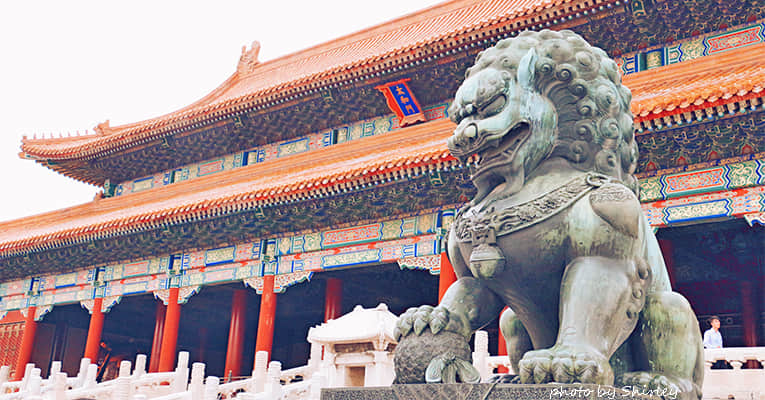 The Hall of Supreme Harmony, also known as the Hall of Golden Chime, is China's existing largest wood wood structure palace.
Afternoon
After lunch, continue to explore the Beijing typical residence. The Hutongs have a history of 800 years, being laid out in a Ming-dynasty pattern; it is the life style and living way of the old native Bejinger. Compare this with the royal Palace Museum, the Siheyuan behind the wall of the Hutongs represent the traditional civilians' settlement. From the arrangement, to decoration, and the design of the gate, even the number of steps has particular significance. Visitors will have more understanding of Chinese architecture and culture in the details of the buildings.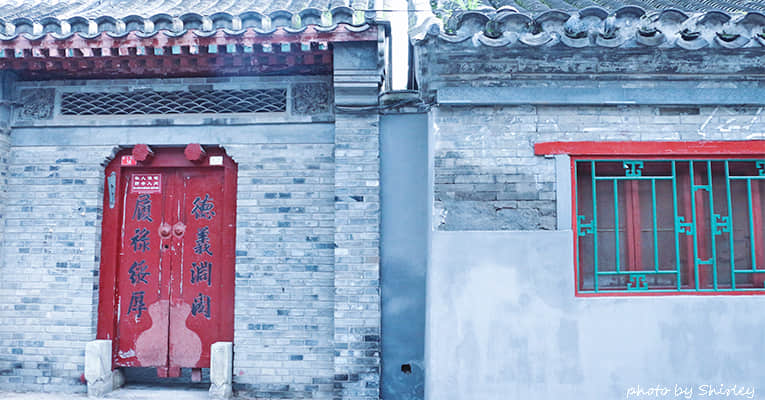 Hutong-Siheyuan System: It is a typical form of Han people's buildings.
Day 3
Beijing: explore the Temple of Heaven and the Mutianyu Great Wall (Breakfast&lunch)
Morning
After breakfast, enjoy your time admiring the Temple of Heaven. It is one of the world's largest examples of ancient architecture that is used for the worship of heaven. The vault of the temple is circular, contracted layer by layer with a pinnacle. You can also learn about the frame of the building and construction details, including the marble stone base, decorative pillars, painted crossbeams, and glaze tails, and have a deep understanding of the mechanics, cosmogony, philosophy, history, and aesthetics in this imperial sacrificial building complex.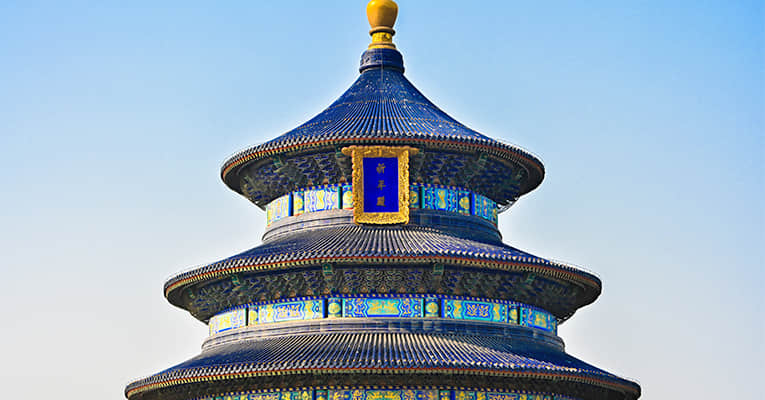 The Hall of Prayer for Good Harvests (Qiniandian) with round roof and three layers of eaves. All the buildings in the park have cobalt blue roof tiles, representing the Heaven.
Afternoon
Travel to the Great Wall. As one of the seven wonders of the world, you don't want to miss one of the greatest architectural feats in history. The Great Wall is not just individual ramparts, but an integrated defense system formed by fortifications including ramparts, watch towers, beacon towers, barrier walls, battle walls, fortresses and passes. Visit Mutianyu section, you will see the varieties of buildings on the Great Wall.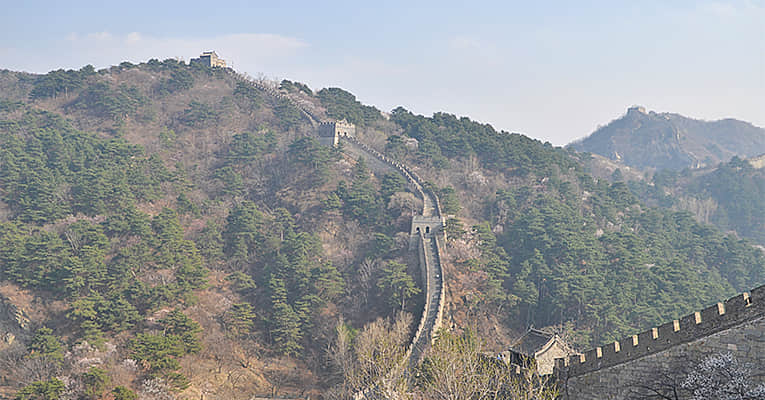 Day 4
Beijing-Datong by Speed Train: visit the Summer Palace (Breakfast&lunch)
Morning
Spend your time travelling to a royal garden. The Summer Palace is a masterpiece of Chinese landscape garden design. The natural landscape of hills and open water is combined with artificial features such as pavilions, halls, palaces, temples and bridges to form an elaborate example of a classical Chinese garden.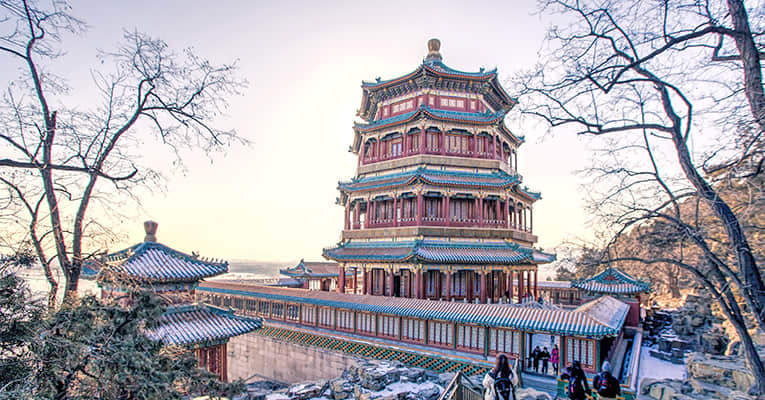 Foxiang Pavillion: a three-story octagonal pavillion with four eaves, one of the largest constructions in the Summer Palace.
Afternoon
After that, transfer to your hotel and pack your luggage, and go to the next destination, Datong City, by around 2-hour speed train. The local guide and driver will pick you up at the train station, and escort you to your hotel.
Day 5
Datong: Yungang Grottoes, the Nine-Dragon Wall and Shanhua Temple (Breakfast & Lunch)
Morning
Enjoy your breakfast, and proceed to the Yungang Grottoes, listed by UNESCO as a World Heritage site. You will find amazing Buddhist statues and, dating to the 5th and 6th centuries, pagodas and reliefs, doors and arches, and colorful carved frescos. They are the extremely artistic fruit of ancient Chinese brilliance.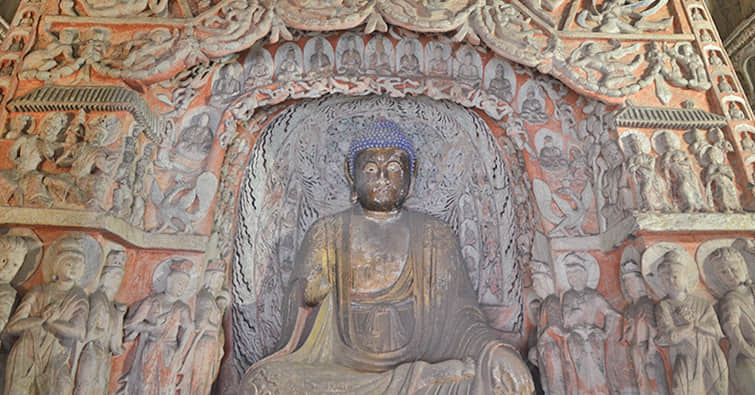 A wonderful ancient Buddhist temple grottoes demonstrating an awesome example of rock-cut architecture.
Afternoon
Continue to visit the Nine-Dragon Wall or Nine dragon screen; it is a type of screen wall with reliefs of nine different Chinese dragons. The vibrant colors, dramatic dragons, and unbelievable ceramic screen are fabulous masterpieces. Next, go to Shanhua Temple, also known as South Temple, which was originally constructed in the Tang Dynasty (618-907CE), and is a great treasure with a fascinating architectural history.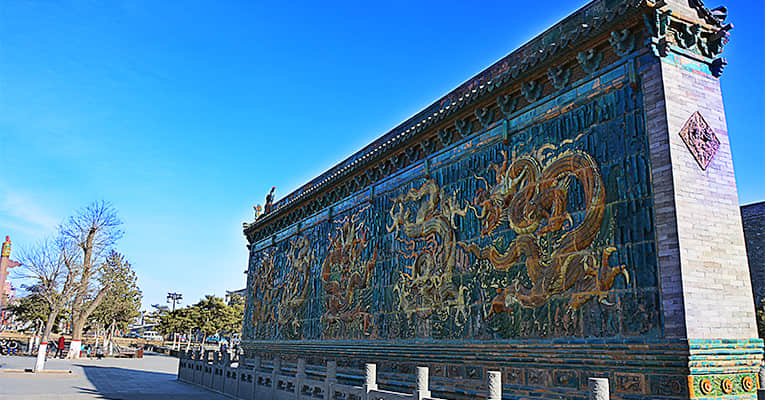 A type of screen wall with reliefs of nine different Chinese dragons. Such walls are typically found in imperial Chinese palaces and gardens.
Day 6
Datong-Pingyao by bus: Hanging Temple (Breakfast & lunch)
This morning you will visit an unbelievable temple hanging on the side of cliff. The Hanging Temple was built in the year 491, standing more than 1500 years. This architectural marvel has 40 halls and cabinets that are connected by a series of corridors, bridges, and walkways. With its extremely narrow passageways, and steep staircases with short steps, it will be an impressive monastery that you have been to.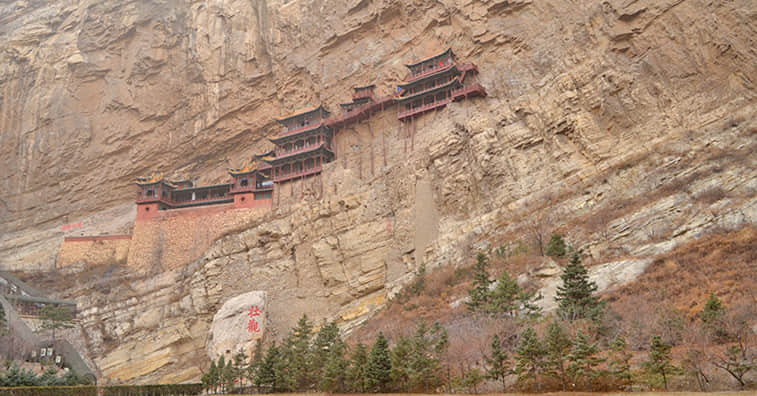 The Construnction methord: In order to provide support for the monastery, holes were first drilled into the side of the cliff. Wooden pillars were then half inserted into the rock as the foundation and the monastery was then built on top of these pillars.
Day 7
Pingyao: Wang Family Compound and Zhangbi Ancient Castle (Breakfast&lunch)
Morning
Today as you start to explore Shanxi architectural Culture, Wang Family Compound is a masterpiece of Chinese civil residence architecture of the Qing Dynasty. As the building of the compound was a multi-generational endeavor, construction clusters arose one by one. You can climb up onto the walls around the vast courtyard for an excellent view.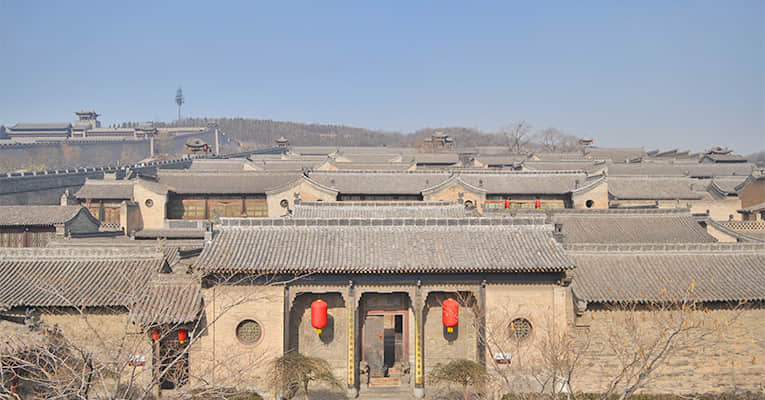 Wang family compound: the largest of the Shanxi Courtyard Houses
Afternoon
After lunch, continue on to Zhangbi Ancient Castle, which is a well-preserved castle combining military objectives, habitation, astrology and religion. It is also renowned as the "underground Great Wall" for the long, deep tunnel under this castle. Barbican, gate pavilion, resplendent temples with colored glaze, and grand glaze tablets are unique beauties which can be found hardly anywhere else.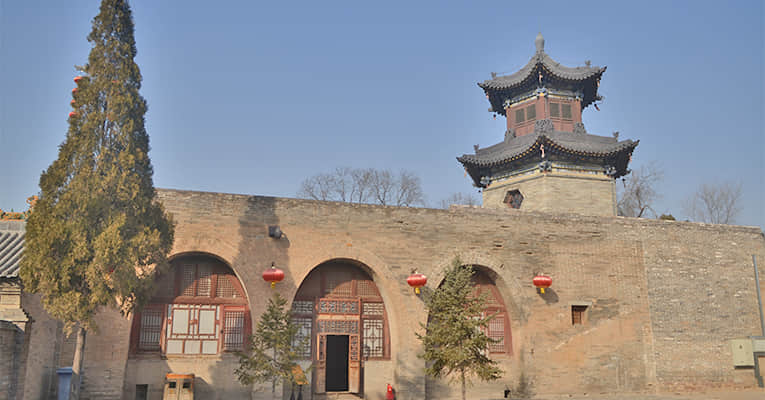 Day 8
Pingyao-Xi'an by bullet train: Pingyao Ancient City and Shuanglin Temple (Breakfast & lunch)
Morning
You will get another full trip to explore Pingyao Ancient City. This is an exceptionally well-preserved example of a traditional Han Chinese city, founded in the 14th century. There are the Rishengchang Former Bank, the first financial bank in China, which has run for more than 100 years, the Ancient Government Office and the Ancient City with crisscross lanes. And in Shuanglin Temple, there are more than 2 thousand painted sculptures of Buddha.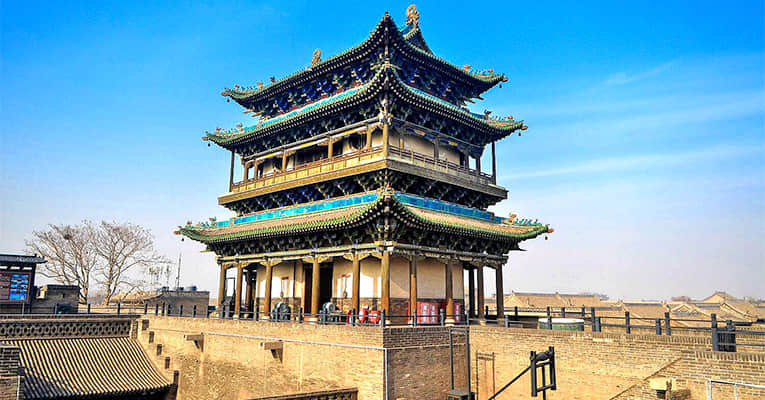 Gushi Tower: the only loft-like building in the Pingyao Ancient City
Afternoon
After lunch, the tour guide will escort you to the railway station. Take about a 3-hour bullet train to Xi'an. Xi'an local guide will wait for you at the station.
Day 9
Xi'an: Terracotta Warriors, Xi' an Ancient Wall and Muslim Quarter (Breakfast and lunch)
Morning
Visit one of the greatest archaeological discoveries in the world, the Terracotta Warriors in the Mausoleum of China's first emperor, Emperor Qin. All life-sized, built to be immortal, and made from terracotta or baked clay. Their scale is matched only by their beauty. The Terracotta army is one of the ancient world's greatest engineering, manufacturing, and artistic achievements. The astonishing array includes not just infantry soldiers but also cavalry and chariots.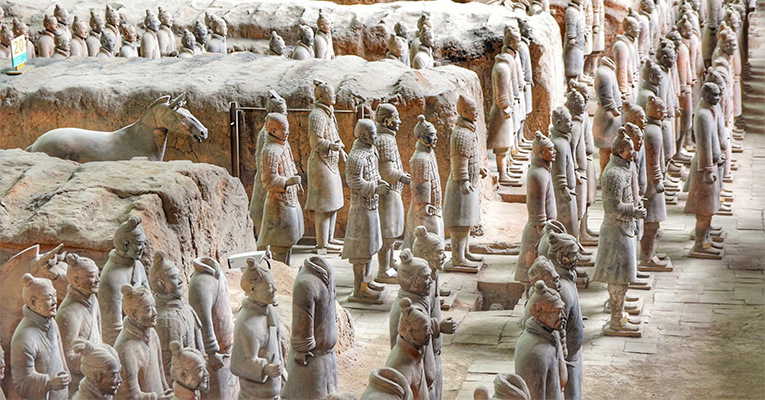 Afternoon
Enjoy travelling on the Xi'an Ancient City Wall. It is a fortified city wall, with turrets at each corner, a rampart tower for observation and shooting, a barbican, and drawbridges, and all these defense structures present the high level of construction skills of the ancient Chinese people. You can walk or ride a bike on top of the ancient wall to have different views of the city.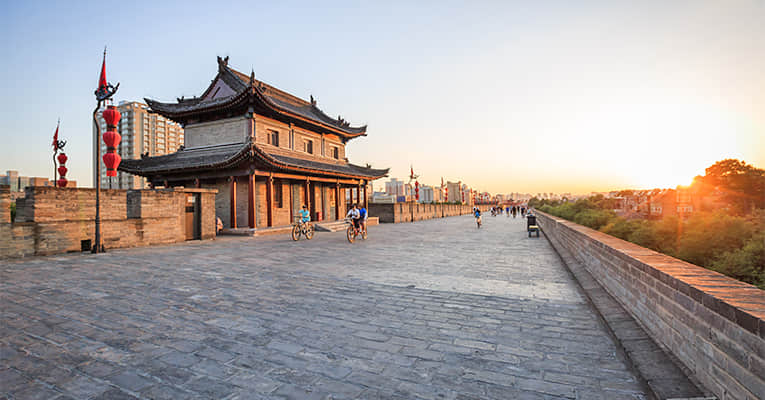 Evening
To explore the Muslim Quarter, seek out the mixed-style architecture of the traditional Chinese style together with Muslim style. It is not only a food street, but also a historical district. There are various mosques in different scales, and from several eras, among which the most famous one is the Great Mosque. Just as with the delicacy of the local food, the beauty of architecture can be appreciated by everyone, nothing to do with religion.
Day 10
Xi'an-Shanghai by airplane: Sanyuan Silo-Cave (Breakfast&lunch)
Morning
After breakfast, we take a one hour drive from Xi'an to a county named Sanyuan. Different from ordinary caves, the caves in Sanyuan County are silo-caves. This is only the Silo-cave village in China, and has a history of 1600 years. The large square shaped pits are 7-8 meters deep, and the deeper ones can be 12 meters. Most of the existing caves were built in the 1950s.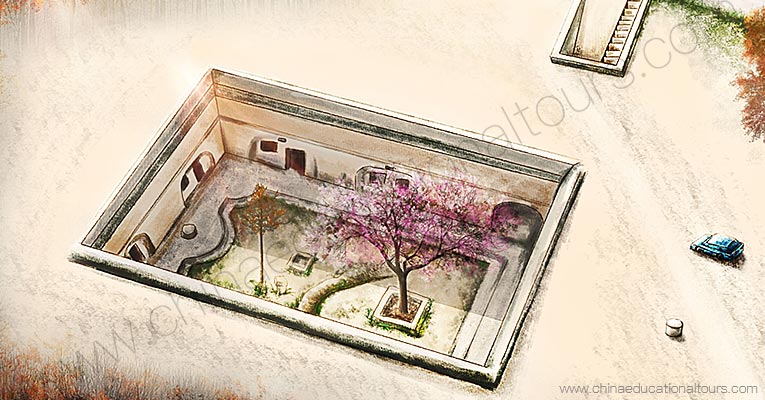 An aerial view of the the Silo-cave dwelling
Afternoon
After lunch, pack your luggage and transfer to Shanghai airport. Your Shanghai local guide is ready to welcome your coming.
Day 11
Shanghai: Old French Concession, the Bund, Yu Garden and Shanghainese Shikumen (Breakfast&lunch)
Morning
In Shanghai, you will enjoy a feast of architecture including the modern and the traditional. Start with the Old French Concession and the Bund, you will visit a diverse array of buildings spanning various architectural styles, such as the neoclassical, art deco, the European style, postmodernist, and even just plain kitsch.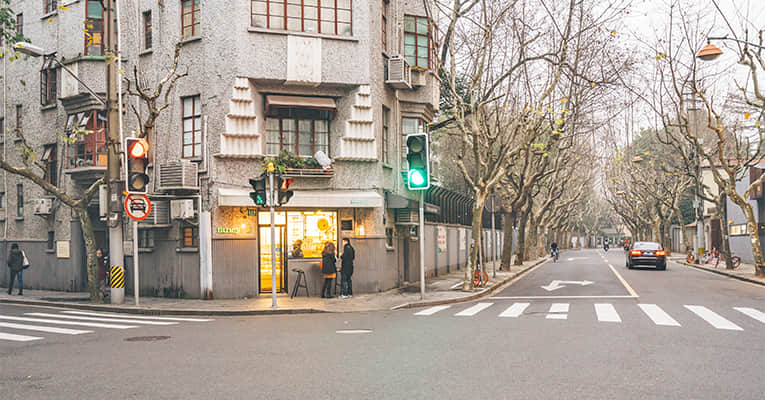 The Old French Concession
Afternoon
In contrast with the development of Shanghai, you can visit some traditional Chinese architecture in Yu Garden. This classical garden presents typical Chinese architectural culture in ancient times, such as an artificial hill, exquisite engraved wood, and zigzag corridors. Then, head to the unique Shanghainese Shikumen, literally "Stone Gate", where the living and working space was for local people. The buildings combined Western elements with eastern Chinese traditional designs.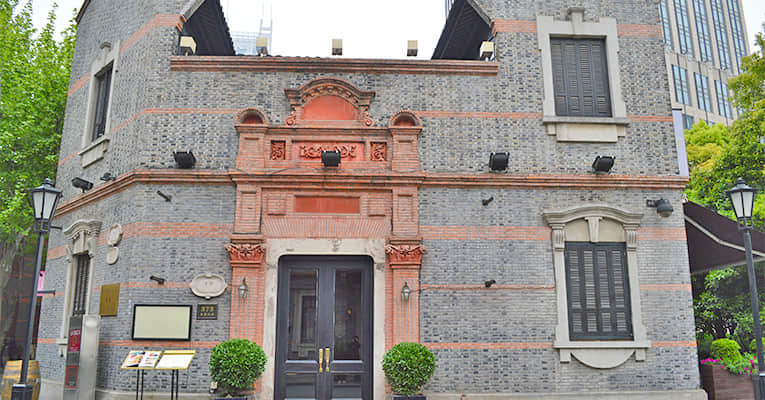 Shanghainese Shikumen
Day 12
Shanghai-Suzhou by bus: Tongli Water Town and Humble Administrator's Garden (Breakfast & lunch)
Morning
After breakfast, take about 1.5-hour drive and come to Tongli Water Town in Suzhou City, where boating on the canals and walking along narrow lanes, you can admire an array of well-preserved traditional house, pavilions, and different bridges. Immerse yourselves in the beauty of the antique water town at your leisure.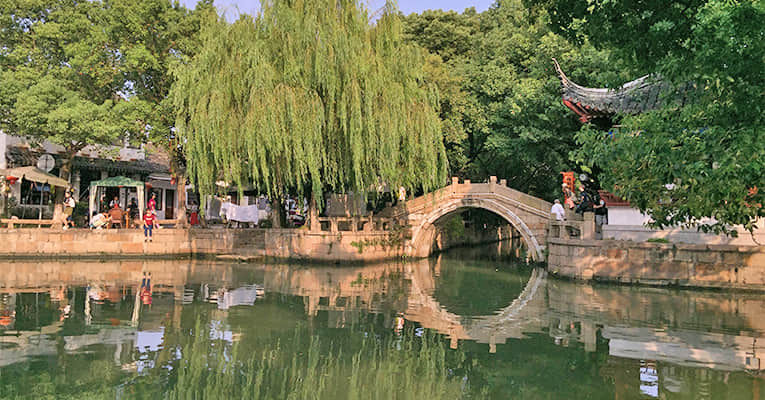 Afternoon
Continue to explore Suzhou garden, the Humble Administrator's Garden. As the most elegant and influential garden in other parts of China, Suzhou Garden is superb in the arrangement of rocks and water, the design of buildings and corridors, and artistic skill. The high value of architecture and aesthetics will give you great enjoyment.
Finish the one day Suzhou tour; we will return Shanghai by bus.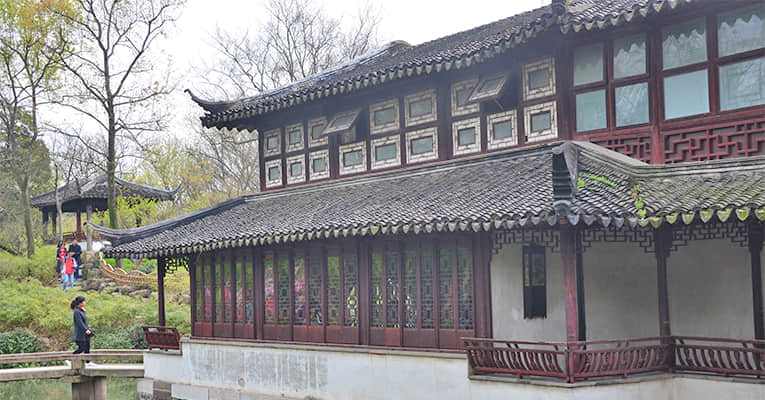 the Humble Administrator's Garden
Day 13
Departure (Breakfast)
You can try taking the Maglev Vehicle for about 8 minutes to get to Shanghai Pudong airport. Have a nice trip and hope see you next time.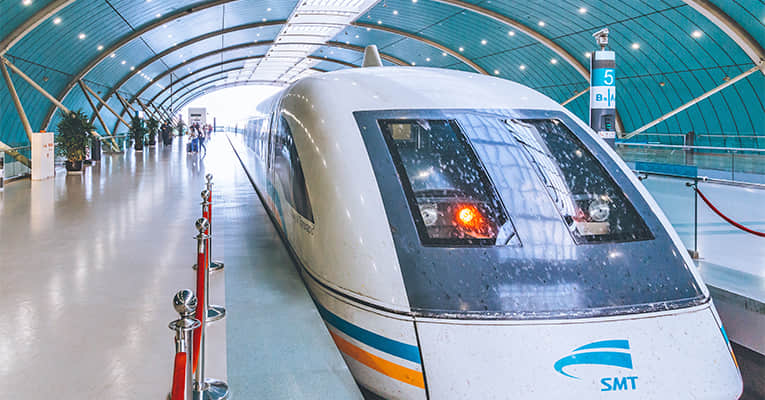 The Maglev Vehicle
Featured Hotel
| | Odinary | Comfortable | Deluxe |
| --- | --- | --- | --- |
| Beijing | Don Fang Hotel Beijing | Sunworld Hotel Beijing | Regent Beijing |
| Datong | Datong Hotel | Datong Grand Hotel | Yunzhong Courtyard |
| Pingyao | Dejuyuan Folk-style Guesthouse | Pingyao Yide Hotel | Pingyao Yunjincheng Mansion |
| Xi'an | Xian Grand Dynasty Culture Hotel | Xi'an Grand Noble Hotel | Wyndham Grand Xi'an South Hotel |
| Shanghai | Kingtown Riverside Hotel Plaza Shanghai | SSAW Boutique Hotel Shanghai Bund | Renaissance Shanghai Yu Garden Hotel |
What's Included
Entrance fee to the attractions listed in the itinerary
Meals mentioned in the itinerary
Professional English and Chinese tour guide
Private land transfer with licensed drivers
Private local tour guide service throughout the tour
Hotel accommodation with breakfast
Train ticket from Beijing to Datong
Flight tickets from Xi'an to Chongqing
Bullet train from Pingyao to Xi'an
Flight ticket from Xi'an to Shanghai