Adopting a Child from China: A Complete Guide
How to Adopt a Child from China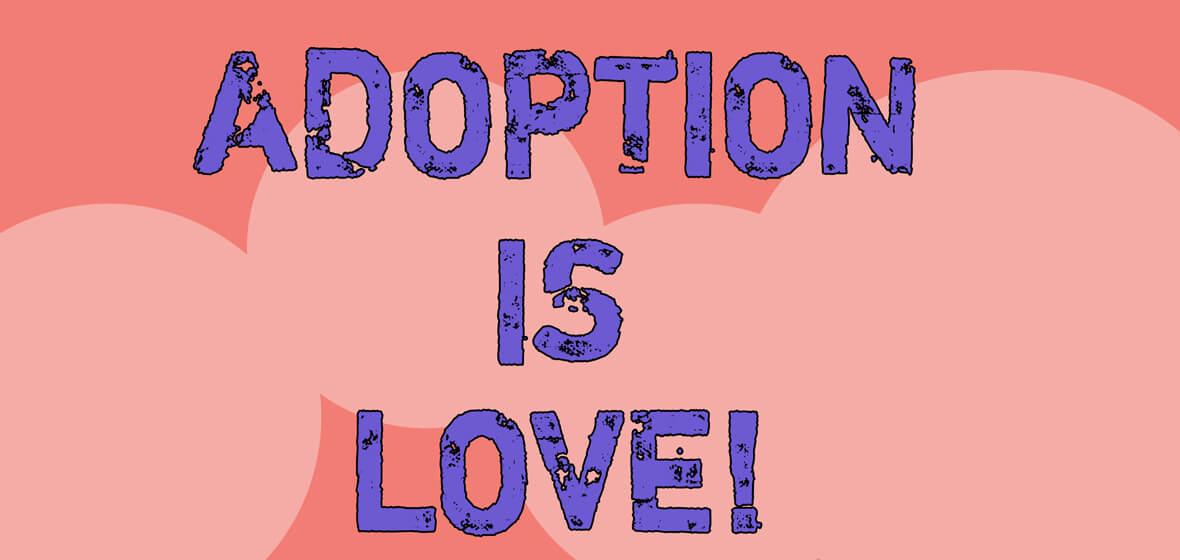 Adoptions happen for all kinds of reasons. Some couples cannot have a biological child due to infertility. Some single parents want to start a family. And some couples just want to give a child a loving home. Adopting a child is a good option for them. Many families have always loved the idea of adoption and have biological children while also adopting. This is a great way for them to expand their family without bearing more children.
China is the most populous country on earth, with a population of 1.4 billion people. That's why there is a large pool of children available for adoption in China. It costs less to adopt from China than anywhere else internationally. China ratified the Hague Convention on inter-country adoption in September 2005. Chinese adoption is noted for its orderly process, where all aspects of the adoption process are clearly outlined, including costs and travel time. In fact, from 1999 to 2016 more than 267,000 children have been successfully united with their forever families through China's adoption services.
1. Who Can Adopt Child(ren) From China?
At present there are 17 countries that have established cooperative relations with China in inter-country adoption. These countries are: the United States, Canada, the United Kingdom, France, Spain, Italy, the Netherlands, Belgium, Denmark, Norway, Sweden, Finland, Iceland, Ireland, Australia, New Zealand, and Singapore. Only citizens of these countries can adopt children from China.
According to the Adoption Law of the People's Republic of China, the requirements are: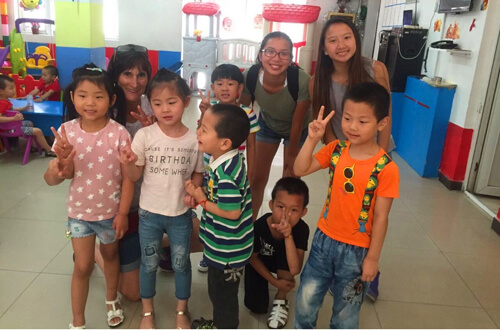 Childless;
Capable of rearing and educating the adoptee;
Suffering no such disease as is medically regarded as unfit for adopting a child;
Having reached the age of 30.
The adopter may adopt one child only, male or female.
Where a male person without a spouse adopts a female child, the age difference between the adopter and the adoptee shall be no less than 40 years.
Orphans, disabled children, or abandoned infants and children whose parents cannot be ascertained or found and who are under the care of a social welfare institution may be adopted irrespective of the restrictions that the adopter shall be childless and that he or she may adopt one child only.
In practice, you are required:
Age:
You must be at least 30 years of age at the time the dossier is sent to China and 50 years of age or under.
If you're a single woman you can't be more than 45 years older than your child.
Marital Status:
Couples who are adopting a child from China must have been married for at least two years when the dossier is sent to China. If either of the prospective adoptive parents has had two divorces, the minimum length for the current marriage must be five years married or more.
Single women must have no more than two children under the age of 18 years in the home. Also, if you are a single woman, your youngest child must be at least three years of age when the dossier is sent to China.
Occupation, income and financial status:
You and/or your partner should have a stable occupation and income .
Your family's annual income must be at least $30,000. If there are children in the home, the adoptive parents must make an additional $10,000 per child. The net worth of the family must be at least $100,000.
If you're a single women applying, your net assets should be at least US$100,000 and your income must be at least US$20,000 for each family member (including your adopted child).
Education:
Prospective adoptive parents must have a high school degree or GED.
Health
Prospective adoptive parents must be in good health and if there is a history of mental illness it must be under control through medication with a favorable medical report and evaluation.
Prospective adoptive parents must have a body mass index of less than 40.
Criminal Record:
Prospective adoptive parents must have no major criminal history in their background check in the last 10 years prior to the dossier submission. If there is a minor indiscretion on the background check report, it will be considered by China on a case-by-case situation.
Family size:
Prospective adoptive parents who are married must have no more than five children under 18 years of age in the home (the child you are adopting does not count).
2. What Types Of Children Are Available For Adoption In China?
Children of all ages are available, from 12 months to 13 years of age. Children reside in orphanages and in foster care. An adoption involving the child of a blood relative of the same generation up to the third degree of kinship is exempted from the age limit.
3. How Much Does It Cost to Adopt A Child From China?
The costs to adopt from China can range anywhere from $20,000 to $50,000. Total expenses will include your registration, application, and Home Study fees. Additionally, there may be a home study review fee as well as a Program fee, Agency Service fee, Dossier fees for naturalization, authentication, and certification of documents, INS fees, state criminal, child abuse, and FBI clearances, Chinese governmental fees, post placement fees, and travel fees. The total fee will vary depending on the agency you deal with to complete your adoption. Make sure when you are comparing agency costs that the services provided are comparable or identical.
4. How To Apply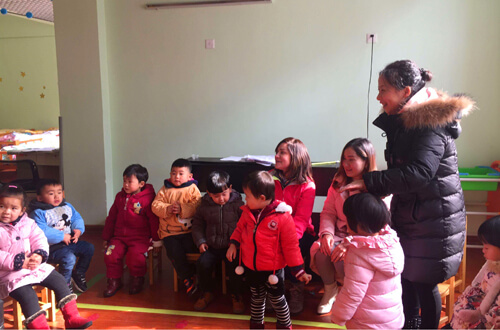 The China Centre for Children's Welfare and Adoption (CCCWA) is a public charity organization authorized by the Chinese government to be responsible for the inter-country adoption program. This government run program ensures that children receive adequate care in welfare homes while providing parents with a stable international adoption process. But CCCWA does not accept any adoption application documents submitted directly by individuals. You need to do it through an adoption agency. The agency's adoption consultants will speak with your family to answer any questions that you have about adopting from China. At this point, your adoption consultants will provide you with a free China Adoption Information Guide, help you figure out which adoption track (LID or Special Focus) would be the best fit, and review your family's eligibility to make sure that it is in accordance with the CCCWA requirements.
Normally procedures are like this:
Step One: Submission of Application
You'll submit the adoption application and certified documents through adoption agencies authorized by governments. Documents required for adoption in China include:
Inter-country adoption application letter;
Birth certificate;
Marital status certificate;
Occupation, income and financial status certificate;
Physical examination certificate;
Criminal/ Non-criminal record certificate;
Home study report;
Certificate certifying the approval of the inter-country adoption by the competent authority of the country where the adoption applicant resides;
Copy of passport;
Two bareheaded photos (two inches) and six family photos.
All the certificates except those required in item (9) and (10) must be produced by the competent body in the resident country and authenticated by the diplomatic organization of the resident country or agencies authorized by the diplomatic organization and notarized by the embassy or consulate of the People's Republic of China in that country.
Step Two: Registration of Documents
After receiving the adoption documents submitted by government or adoption agencies, CCCWA will accept and register the application, provided that all the documents required for adoption are complete and valid and the service fees are paid. CCCWA will inform the foreign governments or adoption agencies which have forwarded the documents about the registration information of the application.
Step Three: Review and Match
After reviewing the adoption documents, CCCWA will, considering the adoptive families' wish, match a suitable child for those qualified families and transfer the information of the adoptee and the person who places the child for adoption to the foreign governments and adoptive families to seek their opinions on the referral.
Step Four: Issuing the Notice
After receiving the signed acceptance letter from the foreign government and adoptive family, CCCWA will issue the Notice of Travelling to China for Adoption to the family through the foreign governments or adoption agencies. Meanwhile, CCCWA will issue a Notice of Foreign-related Adoption to the adoption registration authority in the department of civil affairs of the province where the adoptee resides.
Step Five: Travelling to China for Adoption
After receiving the Notice of Travelling to China for Adoption, both the husband and wife should, bearing the original copy of the notice, come to China and to the department of civil affairs of the province where the adoptee resides to go through the adoption registration formalities.
Step Six: Adoption Registration
Foreign adoptive families should fill in the Registration Application Letter of Foreigners Coming to China for Adoption, and submit the adoption agreement signed between the adopters and the person placing the child for adoption, the original Notice of Travelling to China for Adoption issued by CCCWA, passports and photos. The provincial departments of civil affairs will check the documents, go through registration formalities for eligible adopters, and issue the Adoption Registration Certificate and Certificate of Conformity of Intercountry Adoption. The adoption relationship is established as of the date of registration.
Step Seven: Post Adoption
To monitor how everyone is adjusting to the adoption. CCCWA requires that 6 Post Adoption Reports be completed over the course of 5 years after the adoption process. The timing for these reports is: 6 months, 12 months, 2 years, 3 years, 4 years, and 5 years.
5. How Long Does the Child Adoption Process Take In China?
The average time it takes to adopt a child from China is about one year, which is shorter than the average time it takes to adopt from other countries. There are two programs that you can choose from:
China Waiting Child Program: The process for a Waiting Child from China is currently taking 12-18 months from application to placement. The wait for a referral after the home study is completed is currently taking an average of 0-6 months.
China Non-Special Needs Program: Though New Beginnings continues to accept families into the regular China program (for healthy children), this process is taking six years or longer. We do not encourage application through the non-Special Needs China program for this reason.
Have a question?
OR
Are you eager to begin your Chinese cultural journey?
Drop us a line and we will promptly connect you with our leading China expert!