ST-02:

13 Days Shanghai - Suzhou - Changshu -Beijing Tour

Since 2010, we have being working with schools in the state of Victoria, Australia, which have sister schools here in Changshu, Jiangsu Province. You will visit all the highlight attractions in Shanghai, Suzhou and Beijing, as well as interacting with fellow students from your sister school. This sample tour itinerary can be tailor-made to meet the specific arrangements of your school.
Trip Highlights
Jump right into contemporary China in Shanghai
Visit representative work of classical gardens
Experience a bullet train ride
Make new friends at your sister school
Attend the Flag-Raising Ceremony
Practice your bargaining skills in a local street market
Full itinerary for China Sister School Exchange Tour
Day 1
Shanghai Arrival
Meet your local guide upon arrival at Shanghai airport. Your guide will be holding a sign with your school name on it. From here you will be transferred to your hotel to relax and refresh after your long journey.
Shanghai is a global financial centre, and a transport hub with the world's busiest container port. While discovering this modern city, you will see a developing and thriving China.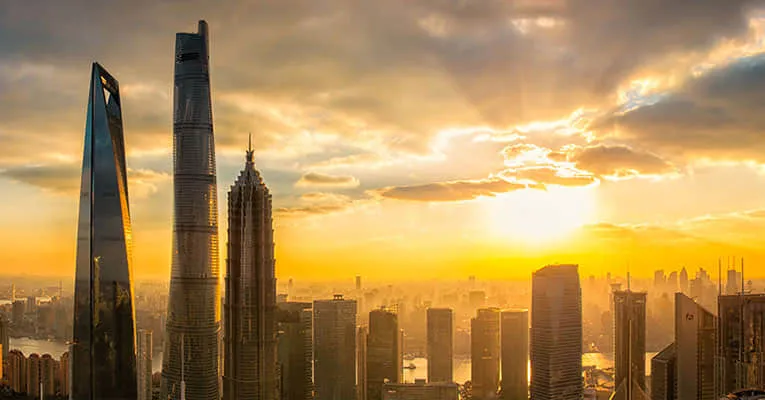 Shanghai-the Most Prosperous City in the Far East
Day 2
Shanghai: City Tour (breakfast, lunch & dinner)
Morning
Visit Yu Garden and discover the beauty of this ancient, classical Chinese garden. It is a combination of Chinese calligraphy, architecture and history. Then look around Yu Market outside the garden. Students will be astounded by many types of goods and snacks. Have lunch at a local restaurant. You can try fried plain buns or soup dumplings.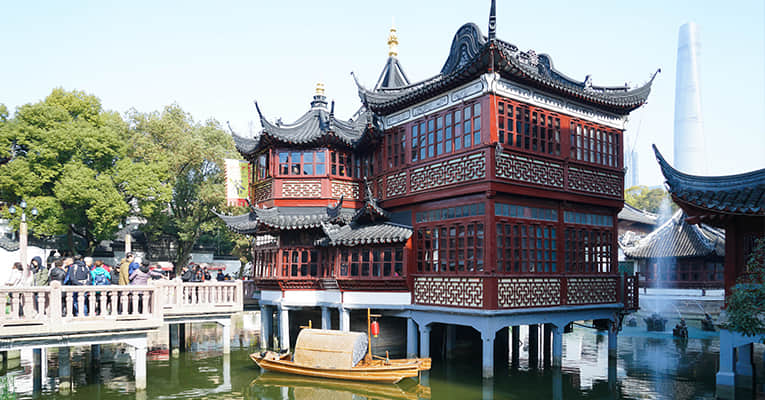 Yu Garden - tradictional part of Shanghai
Afternoon
After lunch, journey to Oriental Pearl TV Tower to have a bird's-eye view of the city. Walk on the transparent glass corridor, look down through the glass to see the buildings, streets and traffic below, you can hear your heart beating. And then you will go to The Bund from where you can not only see des Nations Building Expo Group, but also a whole picture of a skyscraper located across Huangpu River. It is time for dinner.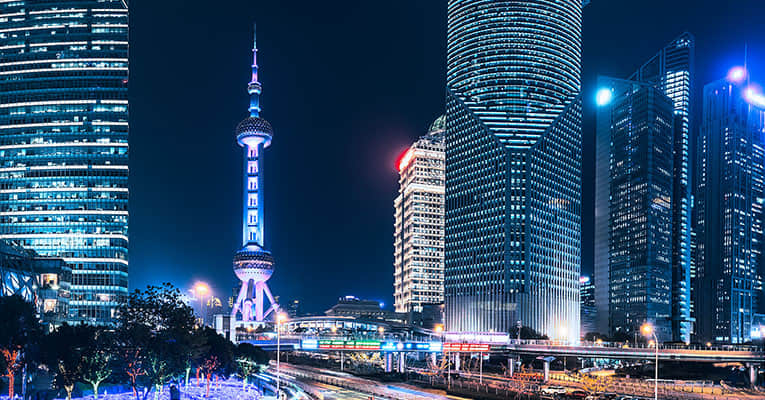 Oriental Pearl TV Tower, Symbol of Shianghai
Evening
Recommended activity:
1. A live acrobatic show by Shanghai Acrobatic Troupe or another one called 'ERA, Intersection of Time'.
2. Night cruise along Huangpu River to see the beautiful city lights on both sides.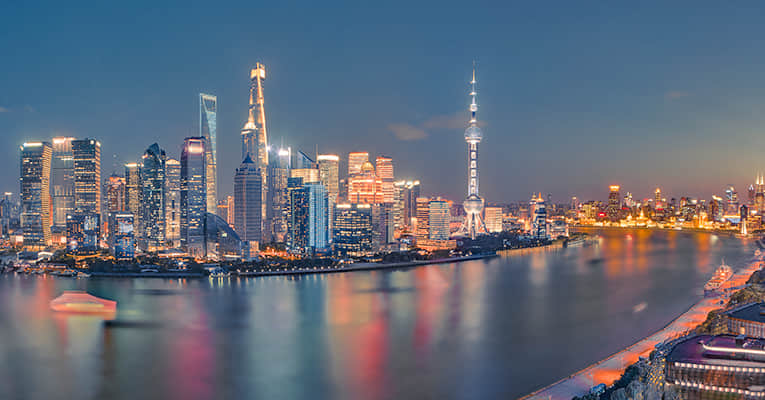 Night cruise along Huangpu River
Day 3
Shanghai: Half Day Museum (breakfast & lunch)
Morning
Visiting Shanghai Museum is the best way to understand Shanghai and China's history. There are four floors with a great variety, from sculpture to calligraphy, from ancient bronze to jade, from antique furniture to coin collections. You can easily spend two or three hours there. Enjoy your lunch at a local restaurant.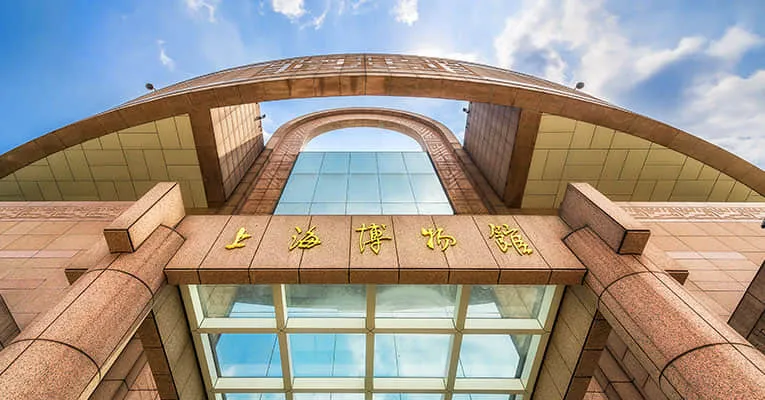 Gate of Shanghai Museum
Afternoon
During your free time, you can discover the city on your own, organizing students to explore Shanghai by public transportation. Taking subways is a great chance to get to know about local people and their lifestyle. There is so much to see, especially if you venture beyond the main road and explore the back streets where life goes on in pretty much the same way as it has for thousands of years. It is recommended to take along a map and your hotel card.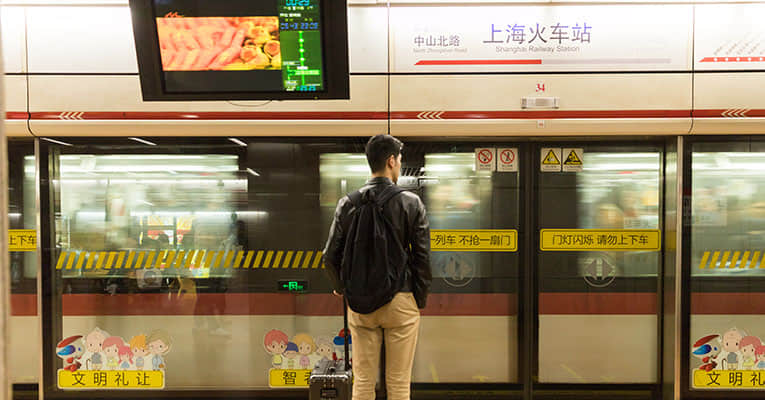 Shanghai Subway
Day 4
Shanghai - Suzhou by Speed Train: Ancient Gardens(breakfast, lunch & dinner)
Morning
After breakfast, you will take a speed train to Suzhou, which only takes around half an hour. It is the city often referred to as the Venice of the East, as over 40% of the city is covered by water. Upon arrival, you will meet our guide and be transferred to the Humble Administrator's Garden. It is a must-see garden and truly stunning. Everywhere you turn, the view is as picturesque as any postcard you will ever see. There are streams with old boats, overhanging trees, stone mountains, small temples and pagodas. Have lunch at a local restaurant.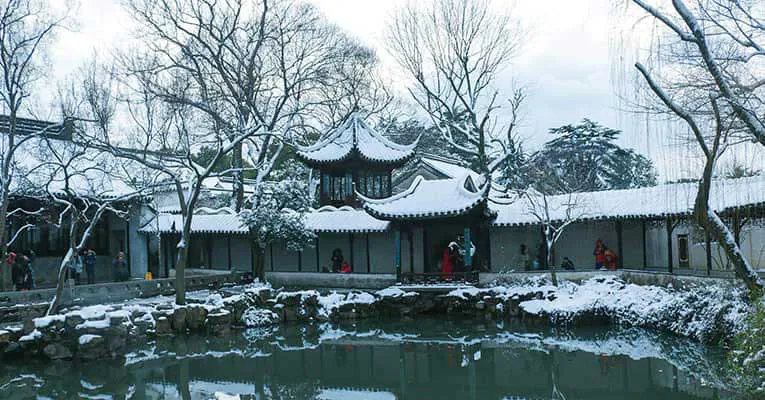 Winter of Humble Administrator's Garden
Afternoon
Next you will visit Lion Forest Garden which is one of the four famous gardens in Suzhou. Different from other private gardens which were built by rich men, it was built as a living place for thee minent monk named Master Tianru by his followers.
And then strolling around Pingjiang Lu, which is a historic old street, you can see ancient houses which continued the pattern of the town since the Tang and Song Dynasties, and try local snacks. Taste Suzhou cuisine for dinner.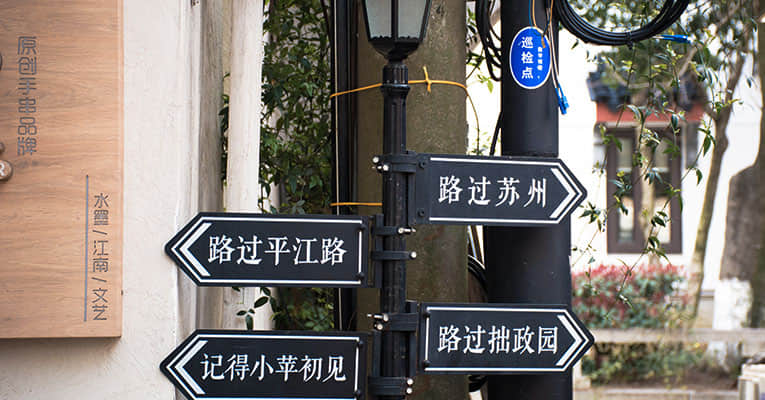 Directions on Pingjiang Road
Day 5
Suzhou: Free Day (breakfast)
Today is a free day. Suzhou is a perfect city to run your 'RACE' program with a city map. If you need any assistance, please submit your requirements to your Travel Advisor at CET. We are happy to help.
Optional: Tongli Water Town is a classic Chinese water town with traditional Chinese houses along the river. Similar to Venice in Italy, people here run their daily lives with boats most of the time.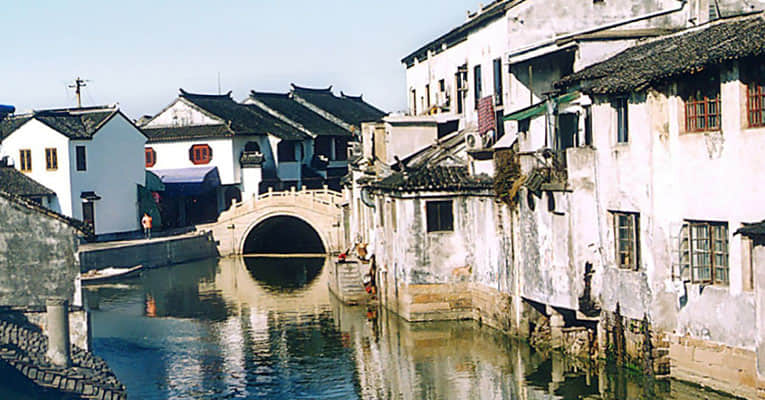 Tongli Water Town, Beautiful Ancient Water Town
Day 6
Suzhou – Changshu: Visit Sister School (breakfast)
Morning
After breakfast, we drive you for around 1.5 hours from Suzhou to Changshu where your sister school is located. Students can either stay at a hotel or a home stay at your request. A home stay will help students to understand Chinese daily life better. It is also a wonderful way to exchange language learning and practice.
Day 7 - 8
Changshu: Exchange Program with Sister School
It is enough for you to arrange some exchange programs with your sister school in two days. Extra days are available if necessary.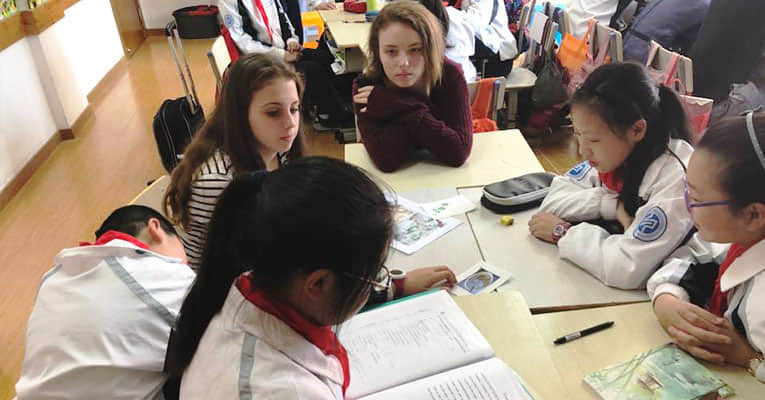 Exchange Program with Sister School
Day 9
Changshu – Suzhou – Beijing by Speed Train: on the Road (lunch& dinner)
Morning
Your guide and driver will pick you up from the sister school and escort you to Suzhou North Railway Station. Say goodbye to the guide, students will be excited about the 5.5 hour speed train ride; it is lots of fun to meet the local passengers and another opportunity to practice Mandarin along the way. Have lunch on the train.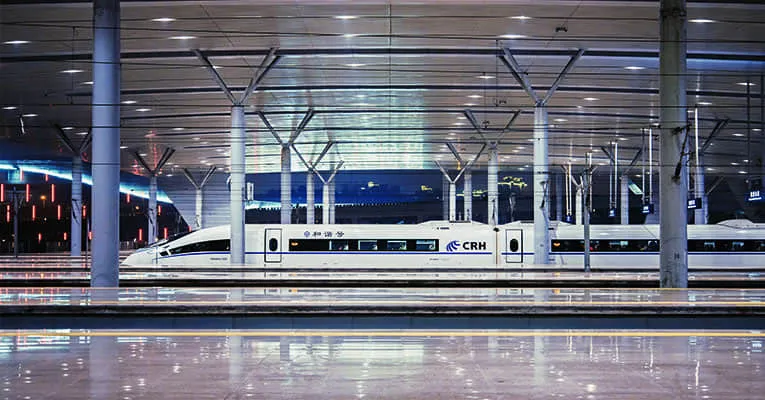 High Speed Train on the Platform
Afternoon
On arrival at Beijing South Station, you will meet your guide and have dinner before going back to hotel.
Day 10
Beijing: City Tour(breakfast, lunch & dinner)
Morning
Wake up early in the morning to see the Flag-Raising Ceremony at Tian'anmen Square. Back to the hotel for breakfast and refresh. Your tour continues by exploring the Forbidden City. The palace is well maintained and can very quickly bring you back to that history. Have lunch at a local restaurant.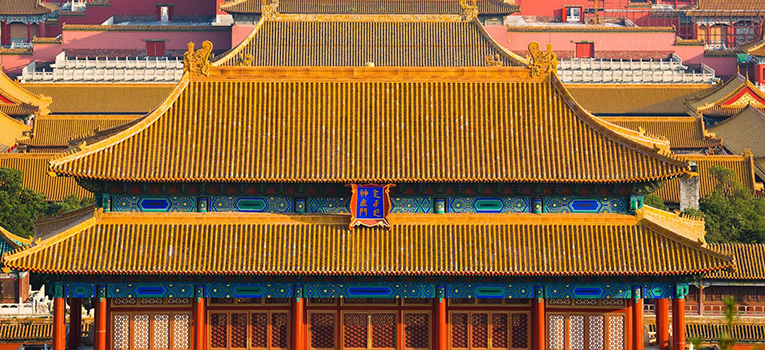 Forbidden City - Royal Culture
Afternoon
Around the Forbidden City there are several old town areas. Stepping off the main road, you are suddenly in a different world of narrow winding streets and low rise houses clustered around courtyards, called Hutong. You will take a walk to see the real life of local people and visit a local family. Small stalls sell homemade sweet yogurt, which is ready for you to try, and other delicacies that you may have never seen before. Finally, students can stop by Jingshan Park to look out over the entire Forbidden City. Have dumplings for dinner.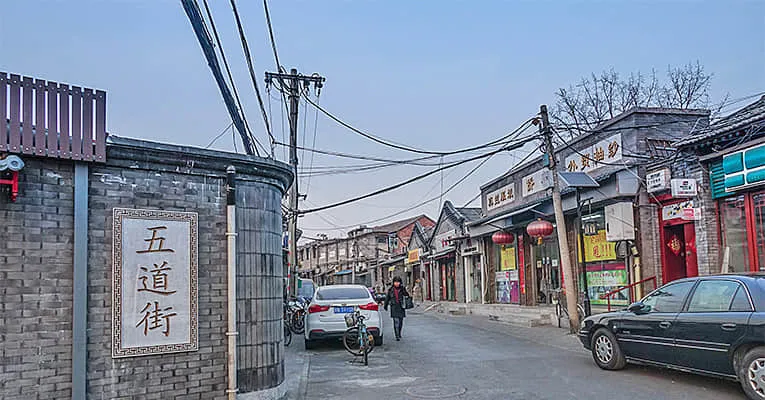 Beijing Wudao Street Hutong
Evening
Recommended activity:
1. The Legend of Kungfu premiered in 2004. In contrast to the traditional Kungfu show, it demonstrates Kungfu through dramatic stories. The group also tours abroad and has a good reputation.
2. Acrobatics at Chaoyang Theatre was founded in 1984. Their performances have won more than 30 awards at home and abroad. "Blue And White Porcelain" (balancing a stack of bowls on the head), which is one of them, was on the stage of the Spring Festival Gala in 2015.
3. Peking Opera is one of five major operas in China and the quintessence of Chinese culture with a history of near 200 years. It was entertainment only for the court in the beginning and then slowly opened to common people as well.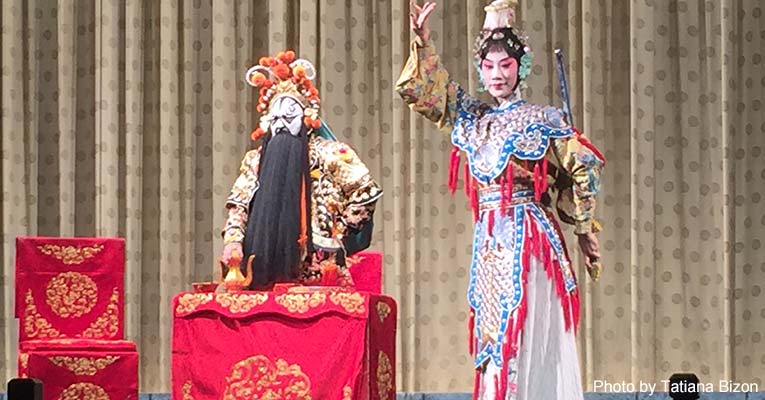 Beijing Opera: Farewell My Concubine
Day 11
Beijing: Mutianyu Great Wall(breakfast, lunch & dinner)
Morning
After breakfast, you will head to the Mutianyu section of the Great Wall, about 1.5 hours' drive from your hotel."Awesome" often gets overused, but not here. Try to imagine yourself as a soldier in 16th century China, stationed along the Great Wall, awaiting for the Mongol hordes. The guide will prepare a picnic lunch for you on the wall.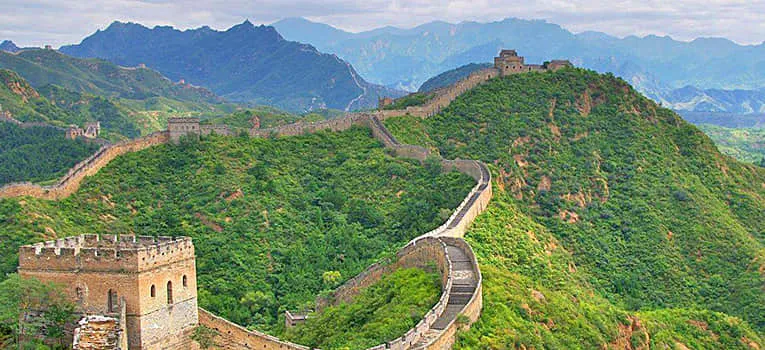 the Mutianyu Great Wall
Afternoon
About one hour's walk from the chairlift access, there is an easy continuation towards the wild wall, and you could spend a short or long day exploring there. Students could also have a great time taking the toboggan ride down. It's all very well organized and easy. Back to city center for dinner.
Day 12
Beijing: Continue City Tour (breakfast, lunch & dinner)
Morning
Though Temple of Heaven itself is lovely, what impresses you the most is the life in the park. In the early morning and late afternoon, the park is filled with local people exercising, doing Tai Chi, playing cards, knitting, singing in groups, playing a Chinese version of hacky sack. Students can learn how to do Tai Chi for half an hour with a master. Have lunch at a local restaurant.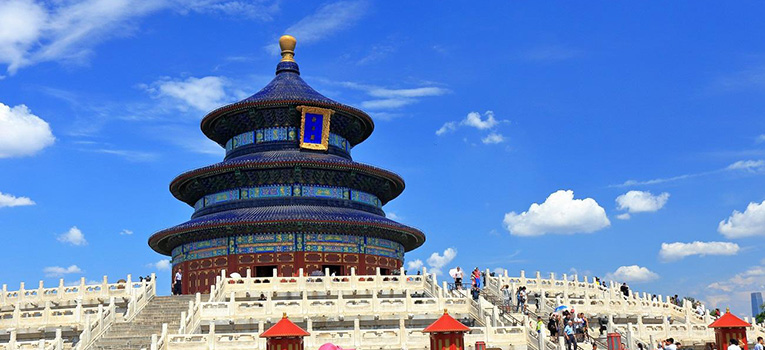 Temple of Heaven Park is a Important Place for Local Life
Afternoon
Summer Palace incorporates its entrance buildings with ornate bronze statues, long corridors, a temple, a lake, a bridge and an island. The myriad of rooms along the lake shore are like a rabbit warren and are beautiful. You can also access most of the rooms (unlike the Forbidden City). Today will end with a shopping experience at a local Silk Market (Xiu shui). Here you can test your bargaining skills. It is time for dinner.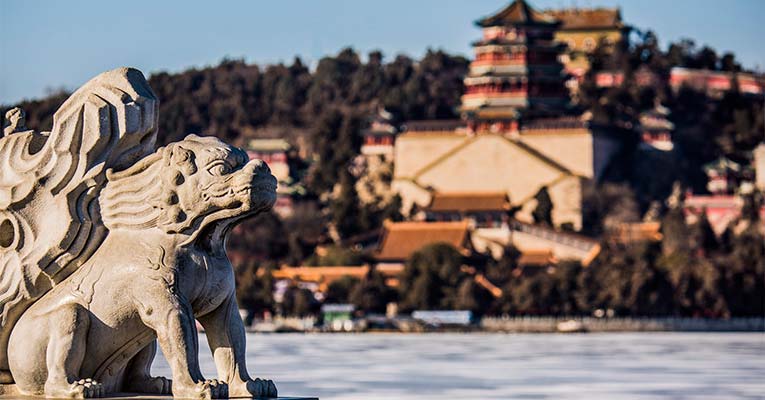 Stone Carving in the Summer Palace
Day 13
Beijing Departure (breakfast)
Your tour guide will meet you at the hotel lobby and take you to Beijing Capital Airport (PEK) for your flight home.
Hotel Options:
| | Comfortable | Deluxe |
| --- | --- | --- |
| Shanghai | Narada Boutique Hotel Shanghai Bund | Radisson Blu Hotel Shanghai New World |
| Suzhou | Hotel Soul | Pan Pacific |
| Beijing | Penta Hotel | Regent Beijing |
What's Included
Hotel accommodation
Bullet train tickets from Shanghai to Suzhou; from Suzhou to Beijing
Entrance to scenic spots listed in the itinerary
Private tour guide and driver
Meals as listed in the itinerary
Private overland transfer