Shanghai is the most dynamic city in China, offering diverse activities. You can choose from history, ancient and modern architecture, arts, informative museums, or entertainment etc. This tour combines the old and new: traditional Chinese garden and amusement park; colonial architecture of the Republic and modern skyscrapers. A city never sleeps at night. You will find anything possible and blended well in Shanghai.
Day 2
Shanghai: City Tour (breakfast & lunch)
Morning
Your first scenery spot is Yu Garden. Once you get inside, you will find something amazing with every turn, taking you into a seemingly different themed area. The paths meander over several ponds with huge carp swimming in them. There are a lot of shops and local food vendors outside the garden, which gives you great opportunities to pick up a souvenir and taste the traditional snacks.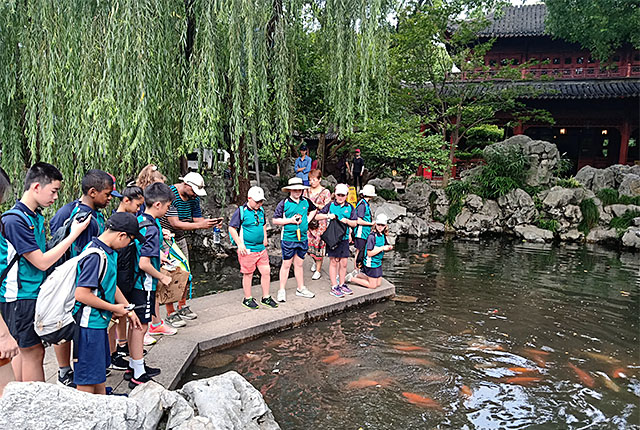 Attracted by Huge Carp in the Pond of Yu Garden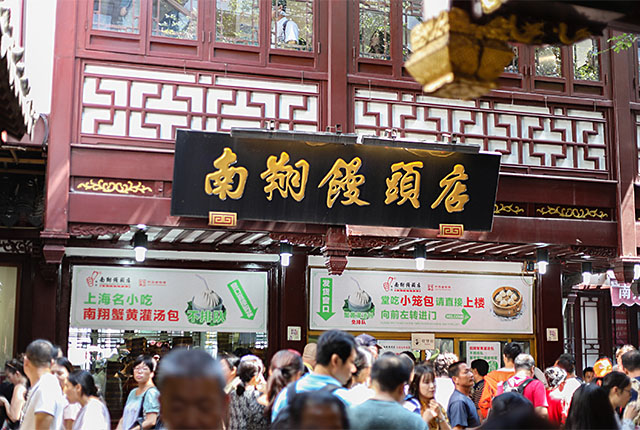 Long Lines in front of Nanxiang Steamed Bun Restaurant
Afternoon
Wander along The Bund, you can spot buildings like the Oriental Pearl Tower, Jing Mao Tower and Shanghai Tower (the tallest building in China). The view looks good during the day with the bright sunshine, giving you a full view of the buildings. Even when the city is covered in mist, it is still interesting to see the tops of the skyscrapers covered by fog. Go across the Huangpu River, you will get to the incredible feature of modern architecture – Shanghai World Financial Center. Isn't it thrilling to stand on the glass walkway and look between your feet at buildings and trees below you? A fast elevator takes you up to the observation deck (100th floor), with a great 360-degree view of the city.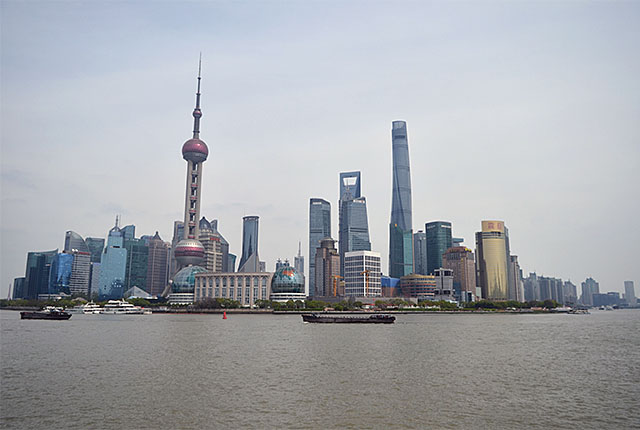 See the Skyscrapers across Huangpu River from The Bund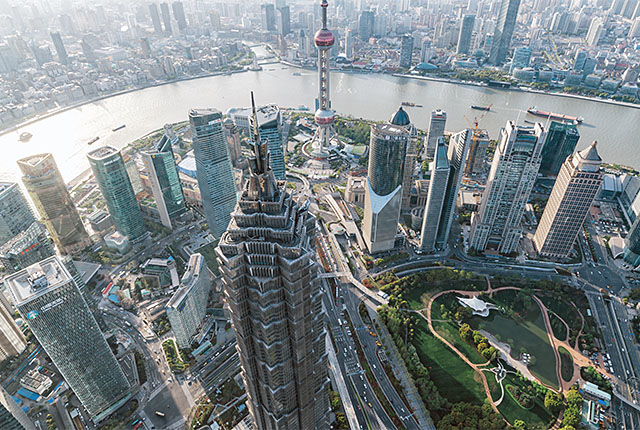 Look over the City from Shanghai World Financial Center
The Former French Concession is where you can spend some time walking the various lanes. Old French-style houses and neighborhoods, galleries, boutiques, bookshops, and small restaurants and cafes, as well as small grocery stores, and you never see the same thing twice.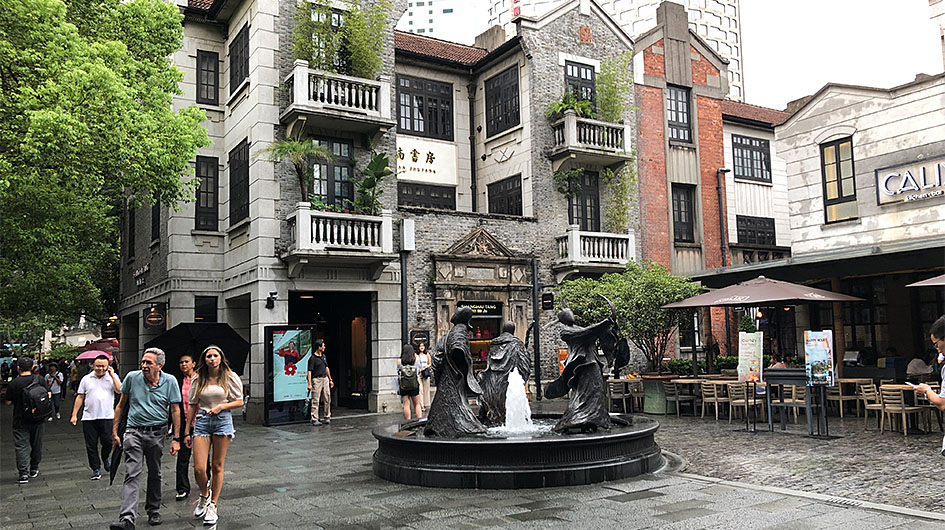 Evening
Recommended Activities:
1. A live acrobatic show: by Shanghai Acrobatic Troupe or 'ERA, Intersection of Time', both of which feature amazing skill, juggling, dancing and more.
2. Huangpu River Night Cruise: to see the beautiful night view of the myriad colored lights on the skyscrapers and old western buildings from the colonial period on both sides of the river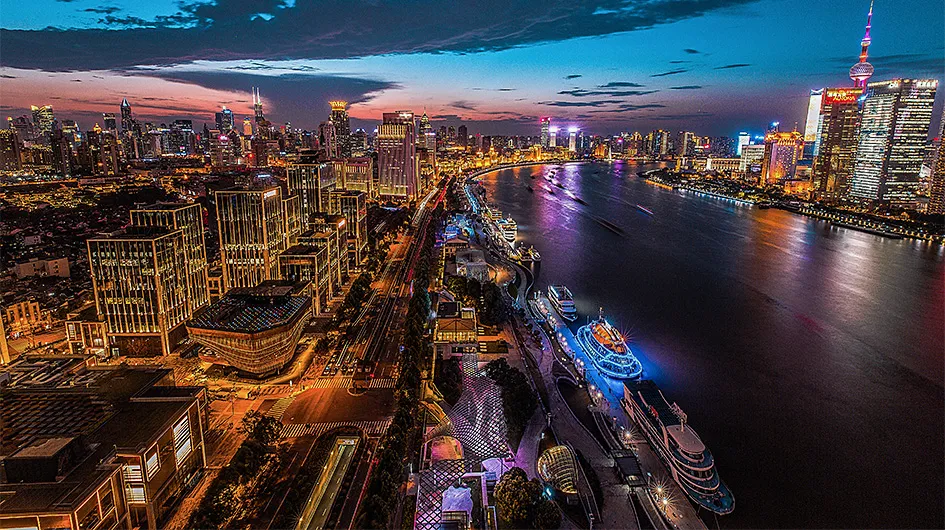 Night view of Huangpu River
Day 3
Shanghai: Disneyland (breakfast)
No Shanghai family tour is complete without visiting the world's largest Disneyland. Return transfer service between your hotel and the park is included.
Useful tips:
1. Download Shanghai Disneyland App on your phone to help you navigate the area, to see the waiting time for each ride, and to get your free Fast Pass.
2. Try to avoid the crowds on holidays and weekends.
3. Take along healthy snacks and water to keep your energy up.
4. Highly recommended Tron ride at night if you can.
5. Fireworks until the closing hour.
This park is large, but can be explored in one day.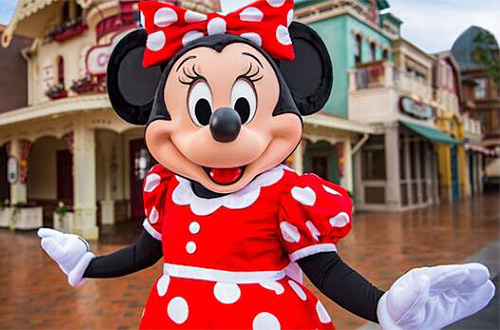 Minnie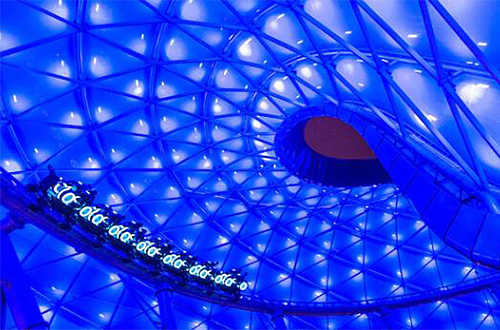 Tron Ride
Marvel Heroes
Day 4
Shanghai Departure (breakfast)
Today you will leave Shanghai for your next destination. The guide will see you off to the airport or train station.