CETFM-01:

Private 13 days: Beijing – Luoyang – Xi'an – Chengdu – Shanghai

China's vast territory carries diverse cultural, historical and simply fun activities suitable for a family tour. Travelling from the north, to the southwest, and to the regions south of the Yangtze River, you will find some great differences both in customs and cuisine. The typical historical sites in each city will give you and your family lessons in what life in ancient China was like. Meanwhile some entertainment activities like the Shaolin Kung Fu performance, hands-on experiences, one-day panda keepers' experience, and more are designed for family members' interaction. If your time permits, we recommend that you extend your destination to Guilin, where your family can enjoy the great outdoors in the Karst environment.
Trip Highlights
Treasure hunt in the Forbidden City
Camping on the Great Wall as an option
Taste authentic hot pot in Chengdu
Kid-friendly cultural activities available
Participate in science programs in Shanghai
Find out the secret of Chinese Kung Fu
Enjoy a full family day in Disneyland
Suitable For: Family, Adoptive Family
Full itinerary for Family Tour to Discover Oriental Culture and Pandas' Routine
Day 1
Beijing Arrival
Landing at Beijing airport, you will be welcomed by our guide holding a sign board with your name on it. After checking in to your hotel, you can have a rest, or take a walk nearby.
Day 2
Beijing: City Sightseeing and Culture (breakfast & lunch)
Morning
Tiananmen, the national symbol of China, is located in the world's largest square. The Forbidden City is right behind Tiananmen, which was the main gate of the Imperial city in the Ming and Qing dynasties. Exploring the ancient palace in a treasure-hunt way makes your visit interesting and memorable. Let's see who will be the first one to unlock all the mysteries according to the given clues.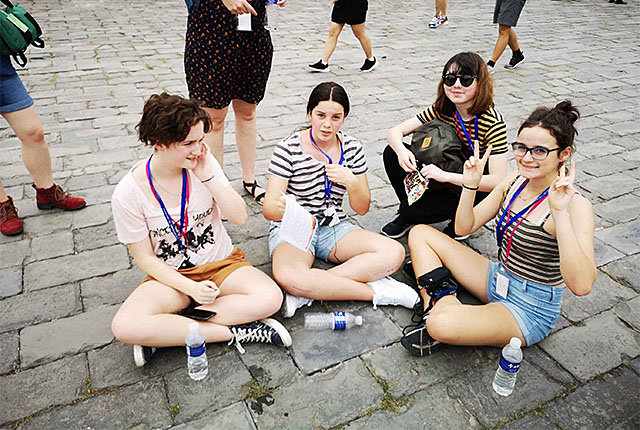 Searching for Clues in the Palace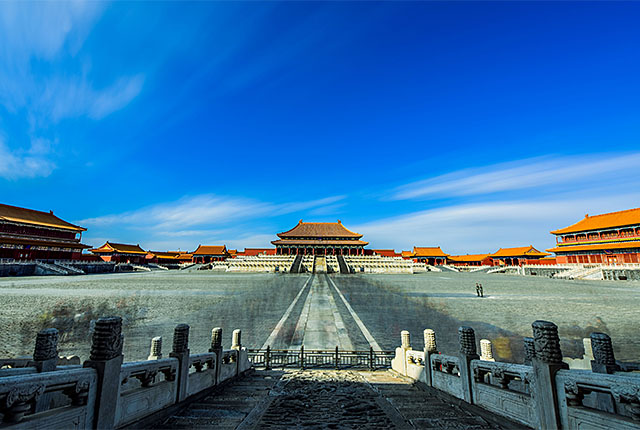 Spacious Square in front of the Hall of Supreme Harmony
Afternoon
You will learn Chinese Calligraphy in the Hutong area. Starting with writing some simple Chinese characters, you will find that it is quite difficult to evenly control your hand's strength at your first attempt. Keep practicing to make it perfect.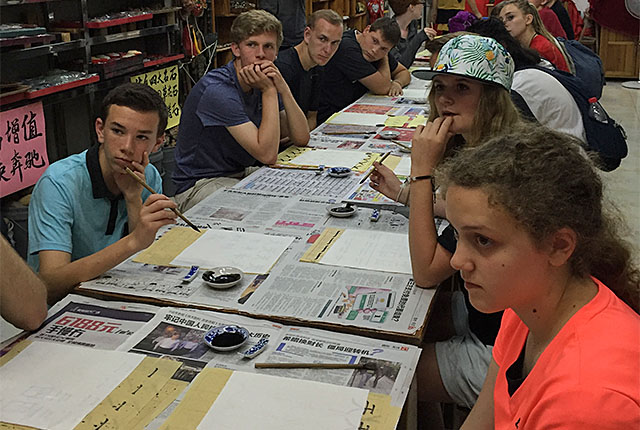 Listen to the Teacher Carefully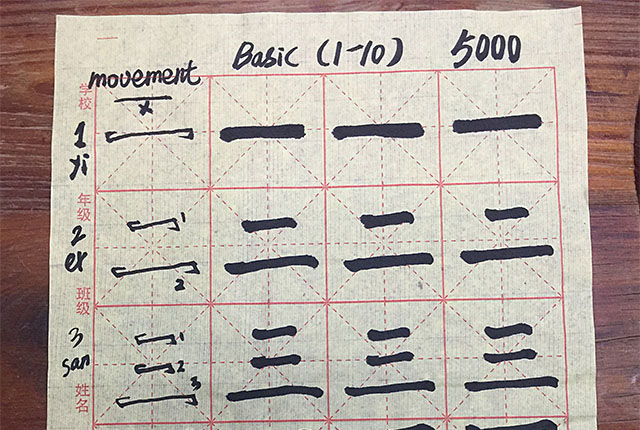 The Instruction of How to Write "1, 2, 3" in Chinese Character
Qianmen (Zhengyangmen) Street has a long history with many time-honored brand stores, varying from wearing to eating. Wandering along the street, you will feel like you are in the old times of Beijing due to the ancient architecture standing on both sides.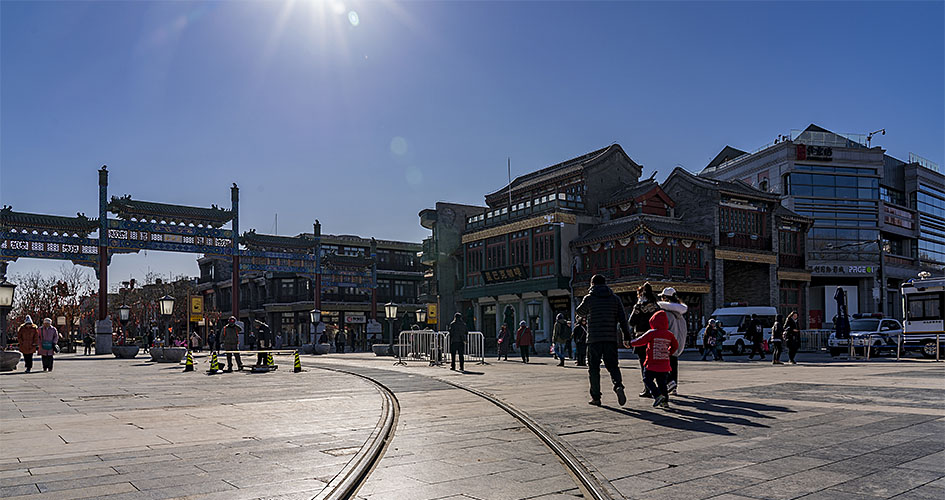 The Front Archway of Qianmen Street
Day 3
Beijing: The Great Wall (breakfast & lunch)
Today we will take you to Jinshanling Great Wall, which is the best scenic section away from the crowds, at around 2.5-hour's drive.
The hike there is more challenging since there are steep, unrepaired stairs in some parts. But the views are stunning and it is totally worth the work. You can see a whole lot of watch towers all in a row. This walk is also described as the "photographers' hike". Lunch boxes will be prepared for you. This mid-level hiking ability requires wearing comfortable shoes.
Note: A two-day and one-night tour with 15 km hiking and camping on the Great Wall is possible in good weather conditions. Or you can choose to stay in Beijing tonight.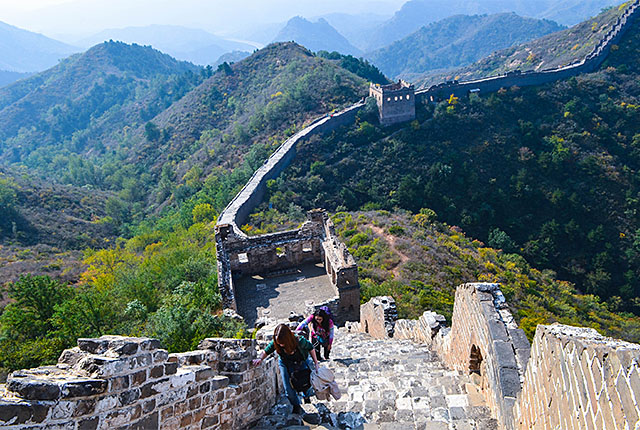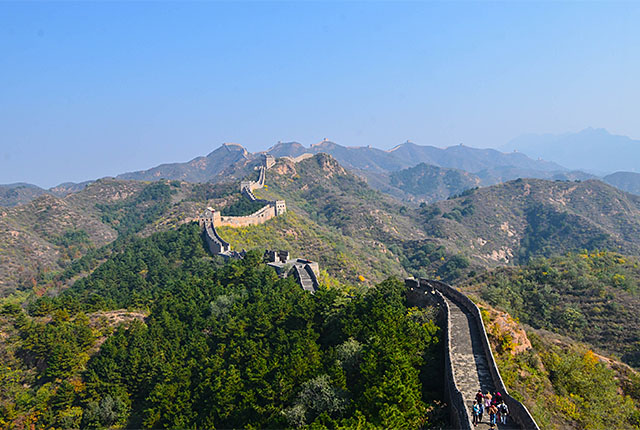 Day 4
Beijing to Luoyang by Speed Train: City Tour (breakfast & lunch)
Morning
You will first visit the Temple of Heaven, which was the royal place to worship Heaven and pray for good harvests. Look closely at the remarkable details of the iconic buildings. Besides this, you can join the locals' morning routines of children playing and elders exercising. Your last day in Beijing ends perfectly in the Summer Palace, which was a royal garden back in ancient times. There are many interesting rumors about royal life, even the purpose of architectural ornaments involved. Take a boat ride like the Emperor did to enjoy the peaceful moment.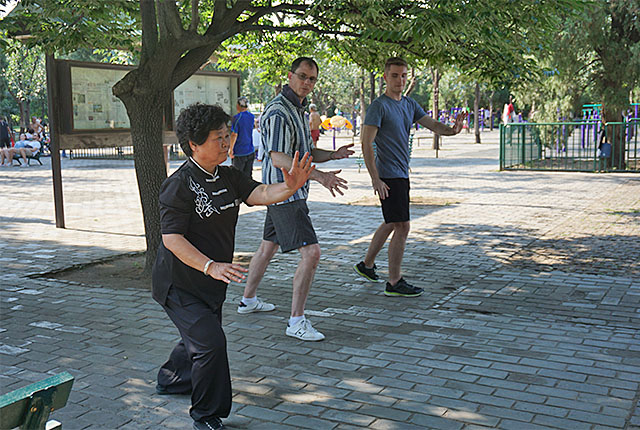 Follow the Local Playing Tai Chi in the Temple of Heaven Park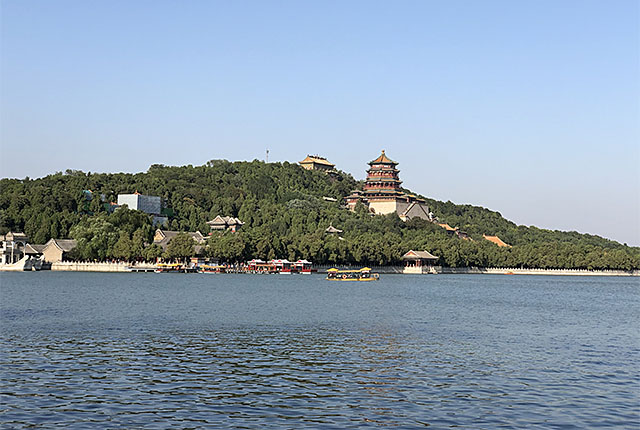 Take a Boat Ride on Kunming Lake
Afternoon
After a short break, we will accompany you to the train station. A 4-hour high-speed train will take you to Luoyang, also known as one of the ancient capitals in China.
Day 5
Luoyang – Mount Song: Shaolin Temple (breakfast & lunch)
Shaolin Temple is the birthplace of Chinese Zen Buddhism and Chinese Kung Fu, with around 1.5 hours' driving distance from Luoyang city. Kung Fu is exaggerated by Chinese movies so its legend is a blur of mixed fact and fancy. Actually, there really were Shaolin martial monks (warrior monks) in the past, who were used to protect the Temple and neighboring people.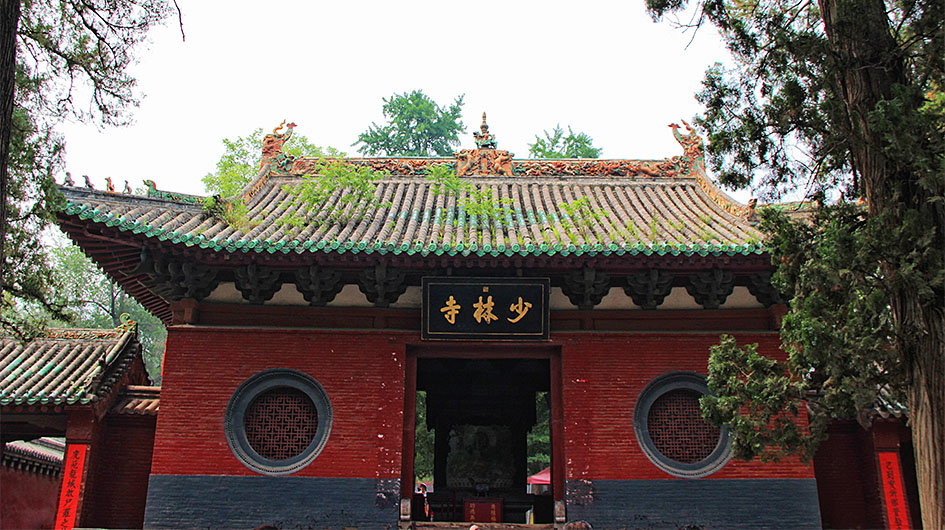 Each statue in the Forest of Pagodas was built for a monk who lived and died there. The higher up the monk is in rank, the bigger the pagoda. You will enjoy a Kung Fu show and do some simple stretches. Watching students practice their patterns in the yard is interesting as well.
Day 6
Luoyang to Xi'an by Speed Train: Longmen Grottoes (breakfast & lunch)
Morning
Longmen Grottoes is an outstanding masterpiece of stone carving. With the worlds' highest numbers and largest scale of stone treasures, it is impressive how they had been carved right into the mountain and have remained for such a long time. This collection of Buddhas influenced by Chinese Art will amaze you, and it is a very good art class for kids too.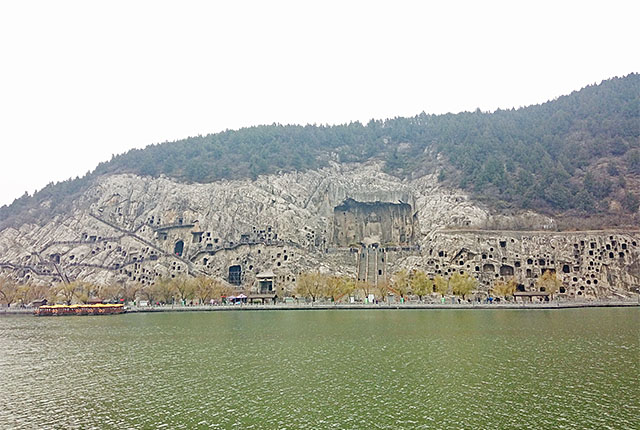 A Panoramic View of Longmen Grottoes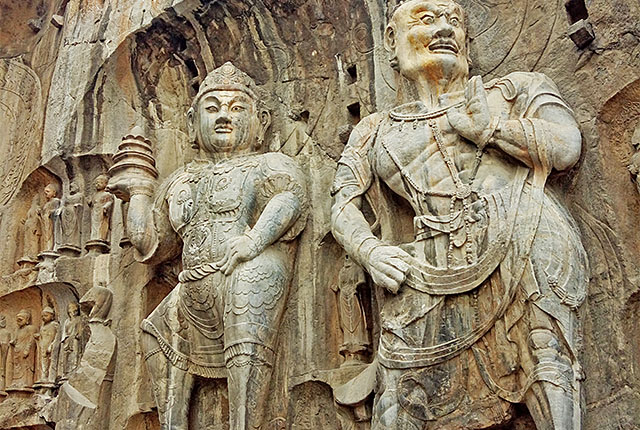 Get Close to See the Stone Carvings
Afternoon
After lunch, you will board a speed train to Xi'an for around 1.5 hours. On arrival, your guide will meet you at the exit and take you to your hotel. You will have some leisure time to wander around this historic city.
Day 7
Xi'an: Historical Sites (breakfast & lunch)
Morning
The Museum of Qin Terra-cotta Warriors and Horses never fails expectations. As the eighth wonder of the world, it is instructive both to adults and children. This is an extraordinary underground treasure which was discovered in the modern time. The quantity and workmanship of the statues is staggering. It is awe-inspiring how much work went into creating these so-called "ghost" battalions. Later in a cave dwelling, you will have chance to make your own terra-cotta warriors and keep them as souvenirs. By watching how the craftsmen make replicas, you can put your hands into terra-cotta clay and create your own unique one.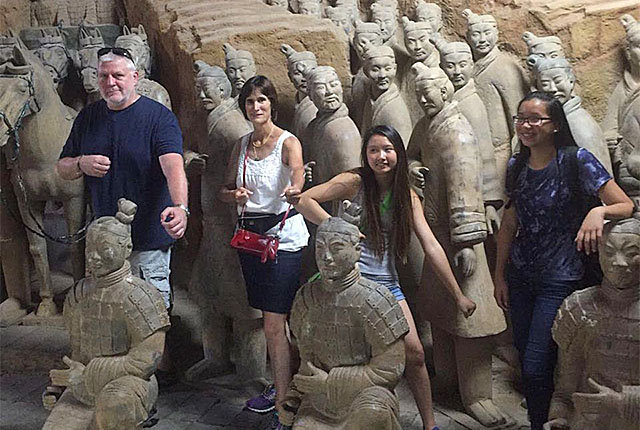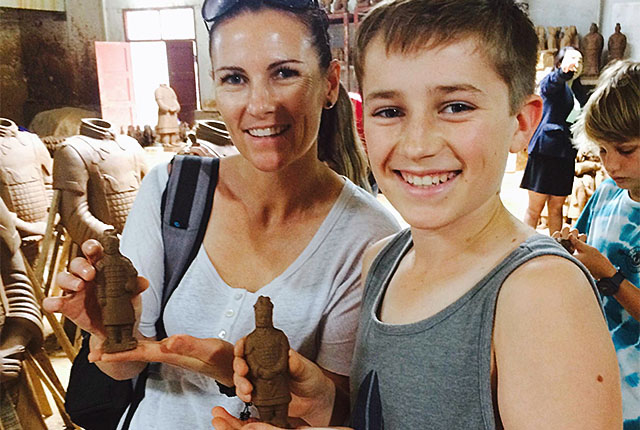 Afternoon
You will spend time inside the city wall in the Muslim Quarter. This is a series of streets and alleyways where the main area is filled with lively street food vendors and restaurants. Lots of activities are going on here so it is very interesting to wander around. You will find your own dinner there.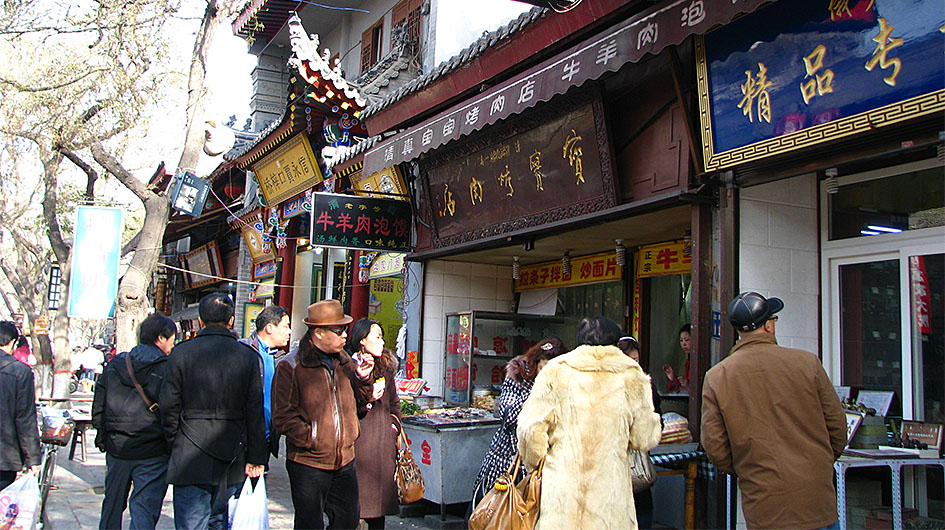 People Looking for snacks in Muslim Quarter
Day 8
Xi'an to Chengdu by Speed Train: City Tour (breakfast & lunch)
Morning
The Ancient City Wall is very cool considering its history. The wall is wide enough to ride a bicycle on, which is really quite special. There are some ancient towers and great views around, with a feeling like you are stepping back in time to thousands of years ago. The total length is 13.7 km. You can choose to walk for the first quarter, then bike for the rest of the way.
You will learn to make dumplings with a local family. Dumplings are a Han people's folk food, often shown off on tables in certain festivals. The host will teach you how to pack a dumpling skin with fillings and shape it into a half-circle or other nice shapes. After cooking them in boiling water, you can enjoy what you have made for lunch. Let's see who will make the best looking dumpling!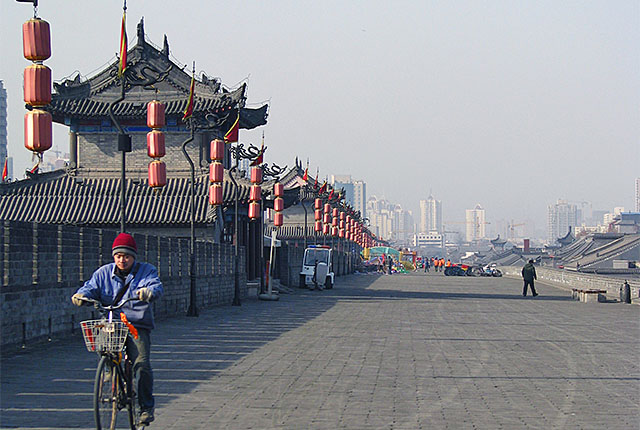 Cycling on the Wide Xi'an Ancient Wall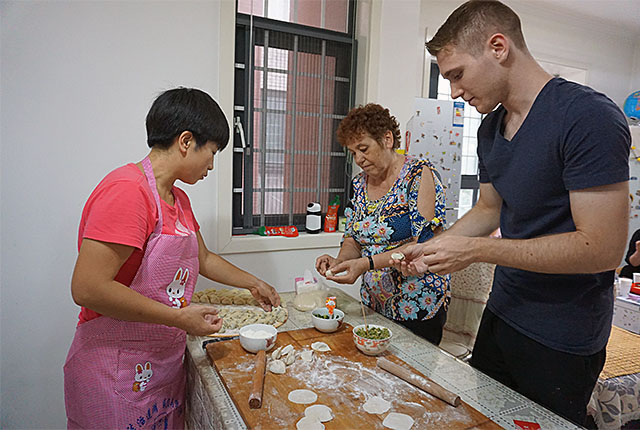 Making Dumplings with the Hostess
Afternoon
You will head to Chengdu by a speed train for around 4 hours. Chengdu also has a profound historical background, as it was the birthplace of the ancient Sichuan civilization. This City of Gastronomy will totally satisfy your taste buds. After arrival, you will be picked up and transferred to the hotel.
Day 9
Chengdu: One-day Panda Keeper (breakfast & lunch)
Note: the age restriction for this program is from 10 to 70 years old.
Today you will spend a whole day in Dujiangyan Panda Base, which is the China Conservation and Research Center for the giant panda. Spending around 1.5 hours on the road from Chengdu city, you will get to the base and be ready for learning how to be a good keeper of this lovely creature. You will follow the steps as below:
08:30-09:00 Preparation – sign a security protocol, get your volunteer's card, working uniform and gloves, and listen to a briefing introduction
09:00-10:00 Clean panda enclosure
10:00-11:00 Visit the base – in each garden and observe pandas' behavior
11:00-11:30 Feeding
11:30-12:30 Your lunch time – in the canteen of the base with other staff members
12:30-13:00 Leisure hours – wander around the base on your own or take a break
13:00-14:00 Watch a panda movie – learn some scientific facts and about the daily life of pandas, and stories of constant efforts made by humans
14:00-14:30 Cleaning and feeding again
14:30-15:00 Make panda cakes – use prepared ingredients and create different shapes of cakes
15:10 Receive a certificate – return the working uniform and get a certificate
The day finishes here and we will take you back to Chengdu city.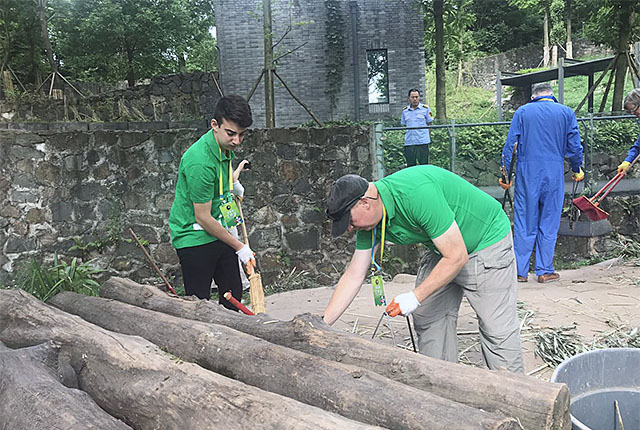 Clean Panda Enclosure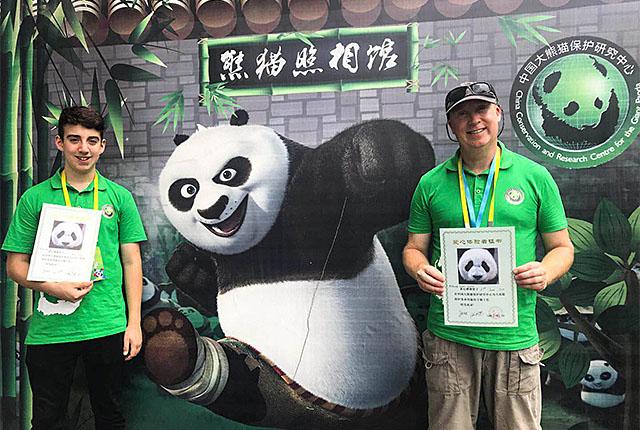 Receive a Certificate
Day 10
Chengdu to Shanghai by Plane: City Tour (breakfast & lunch)
Morning
Jinsha Site Museum is a very educational archeological site, unearthed in 2001. It displays the remains of the ancient Shu capital (eternal mystery: which species group they came from 5,000 to 3,000 years ago) and a large amount of precious cultural relics, with multiple functions of education, research, and entertainment. The findings are presented in a pleasant and understandable manner. Later you will walk around the ancient street – Kuanzhai Alley. You will find souvenirs, eateries, street food, tea houses, and stage shows housed in the historical architecture. Lunch will be served at a famous Chengdu hotpot restaurant, which can fill up your tummy with delicious and authentic Sichuan spicy food.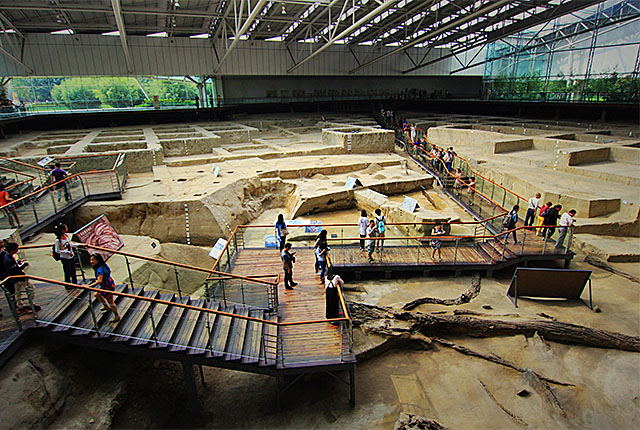 Relics Hall inside the Museum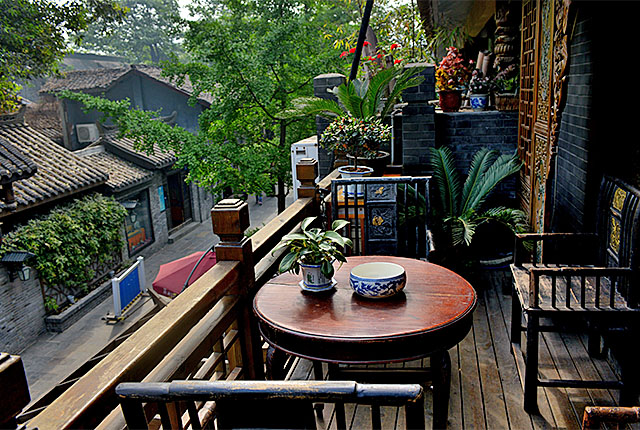 Sit in the Second Floor of a Tea House and Taste Tea like a Local
Afternoon
Say goodbye to Chengdu and take a flight to your final destination in China – Shanghai. On your arrival, the guide will meet you at the arrival hall and take you to your hotel. Have sweet dreams tonight.
Day 11
Shanghai: City Tour (breakfast & lunch)
Morning
Shanghai Science and Technology Museum is an important base of science popularization education in China, focusing on the theme "Nature, Humans, and Technology". There are lots of interesting and educational activities for kids to participate in, such as Fun in Programing, Agilent Scientific Lab, Science Fan Workshop, SNHM Bird Season, and more are in development. Special exhibitions are on regularly. IMAX 3D, IMAX Dome, IWERKS 4D and Space Theater are all equipped to enrich the learning experience.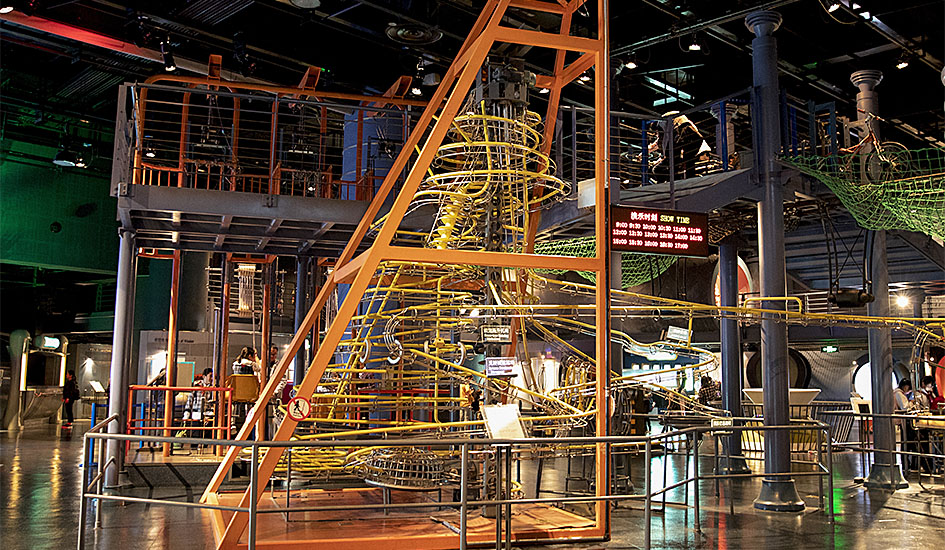 Energy Shuttle Machine
Afternoon
Yu Garden is a typical Chinese garden with lots of unique sculptures and carvings. It provides a nice insight into culture, and the life of the rich in the Ming and Qing Dynasties. You will definitely get some good Instagram worth shots. Both The Bund and the Former French Concession are nice places to stroll around. Appreciate the real fusion of the East and Europe, enjoying the leisurely vibe. There are many brand shops and trendy restaurants. The difference is that the Former French Concession was the old neighborhood while The Bund was the financial center back in the day.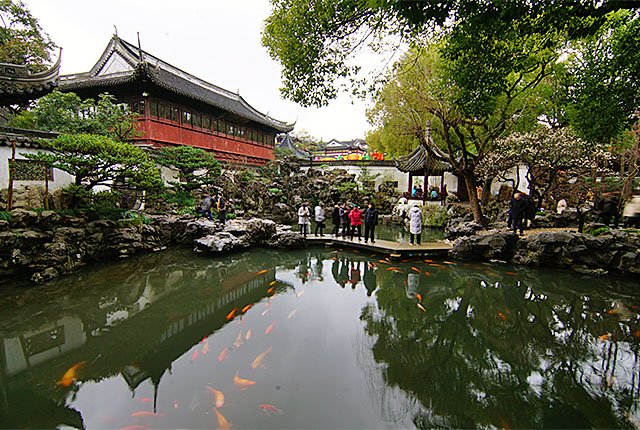 Yu Garden: Typical Garden Architectures of Southern China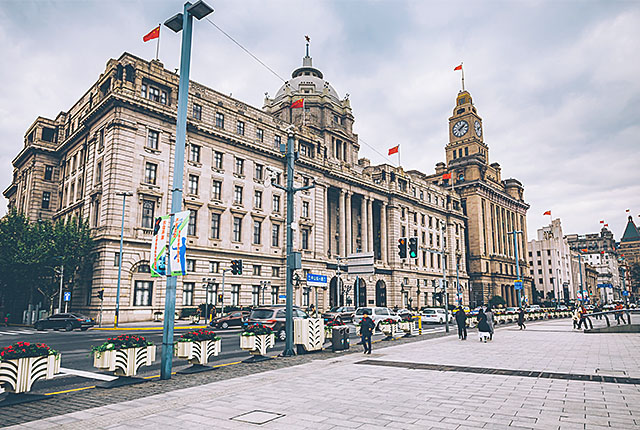 Wander along the Walkway of The Bund
Day 12
Shanghai: Disneyland (breakfast)
Shanghai Disneyland is the "anchor" of your vacation in China.
Downloading the Shanghai Disneyland App on your phone prior to your visit is a must. It will help you get around the park and plan out which rides you would do at specific times (the App shows the waiting time for all rides and shows in real-time and you can also use it to get your free fast passes to maximize your time). You can spend more time there until the closing hour fireworks if you like.
Note: Single Day entrance ticket and return transfers are included.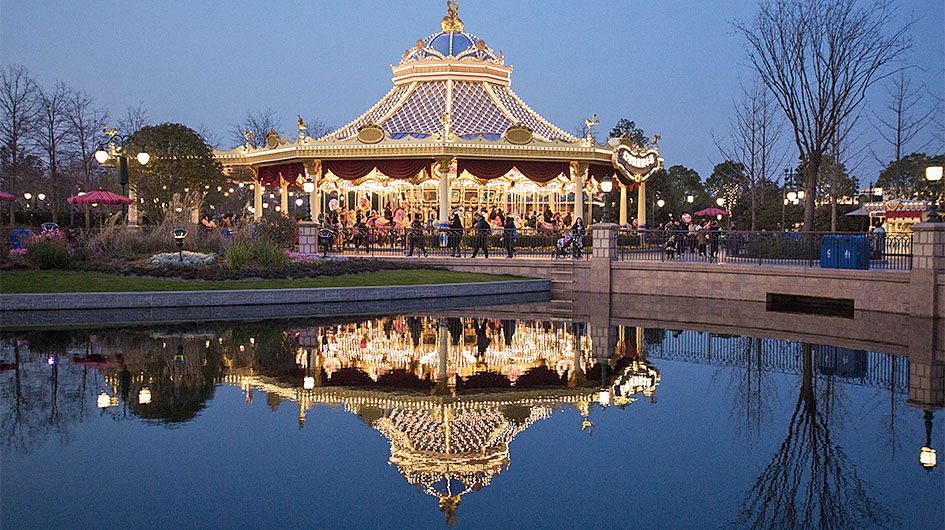 The Illuminated Merry-Go-Round
Day 13
Shanghai Departure (breakfast)
After breakfast, our guide will accompany you to the airport for your flight home. Your perfect family vacation ends here.
Featured Hotel
| | Comfortable | Deluxe |
| --- | --- | --- |
| Beijing | Penta Hotel Beijing | Regent Beijing |
| Luoyang | Peony Hotel | Hua-Yang Plaza Hotel |
| Xi'an | Grand Noble Hotel Xi'an | Wyndham Grand Xian South |
| Chengdu | Tianfu Sunshine Hotel | The Ritz-Carlton, Chengdu |
| Shanghai | Narada Boutique Hotel Shanghai Bund | Radisson Blu Hotel Shanghai New World |
What's Included
12 nights' accommodation at family-friendly hotels
Meals as listed in the itinerary (KFC or McDonald's are available if Kids prefer)
Entrance fee for all listed sightseeing
Land transfer with a private vehicle and experienced driver
High-speed train tickets (1st class or 2nd class seats on request)
Flight ticket from Chengdu to Shanghai
Family tour expert guides speaking fluent English