Educational Tours for Family
Home »
Educational Travel »
China Tours for Family 2024/2025
Whether this is your first time or fifth time to plan a family vacation to China, it can be complex and time-consuming. There are many things to consider: How safe is China? Where to go and what to see? When is the best time? Are the hotels comfortable, clean, and conveniently located? Would my children or elderly parents enjoy themselves?
With much to consider, we want to help you plan your next getaway, so everyone can get excited about their vacation, and not burdened by the logistics. Our travel experts care about your needs and interests. They will be there every step of the journey from the very beginning to the end. Our focus is to ensure you don't just scratch the surface of the country but to be fully immersed and understand the culture, customs, history, and sights in an inspiring, educational, and entertaining way. We are here to help make your dreams come alive!
Our tour guides are family-friendly, understanding, knowledgeable and fun-loving.
Indulge yourself in the delightful learning experience of the tour.
We are willing to be your travel assistant and can help you with any kind of service.
Unleash the Educational Value of Family Travel, with Kids
Family travel is an investment in your children's future, providing them with a wealth of educational experiences that extend far beyond the classroom.
Our private China tours for families with children are meticulously tailored to ensure an easy, flexible, and engaging pace for every member of your family. Venture beyond the ordinary and embark on exclusive experiences that will enrich your family's understanding of the world: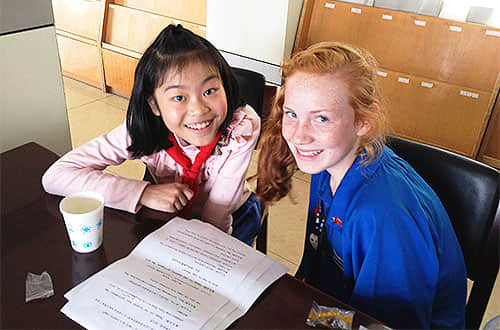 Meet and Interact with Chinese Children of the Same Age
This can help children learn about Chinese children's entertainment activities, academic learning, and hobbies.
Recommended age: 5 years old and up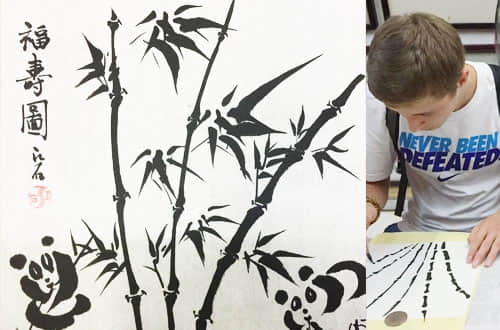 Experience Chinese Calligraphy and Painting
Under the guidance of a calligrapher or painter, children can learn the basic techniques of Chinese calligraphy and painting and appreciate the beauty of Chinese traditional art.
Recommended age: 5 years old and up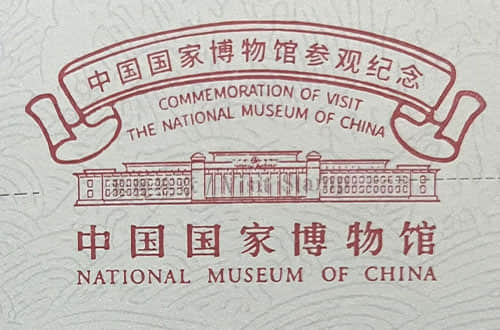 Learn about China in the National Museum of China
China has a long history, and a day in a museum can help children experience 5,000 years of history and culture.
Recommended age: 6 years old and up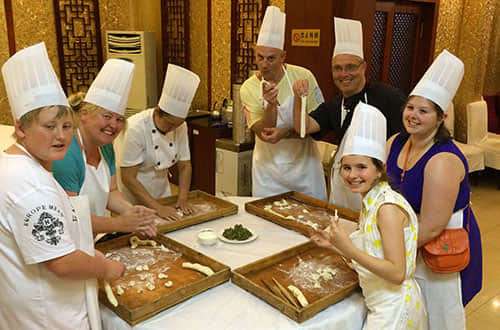 Let Children Make Their Own Chinese Food
Under the guidance of a professional chef, children can make traditional Chinese dishes and experience Chinese food culture.
Recommended age: 6 years old and up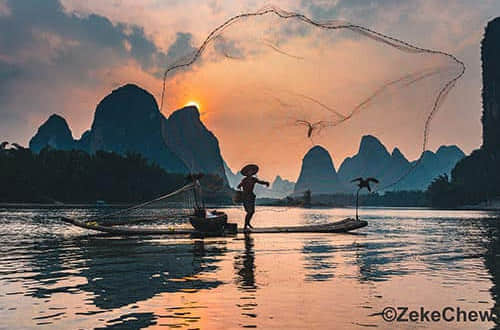 Photographic Tour of China with Your Children
This can help children learn about China's geography from multiple perspectives, and discover, record, and share beauty from their own perspective.
Recommended age: 9 years old and up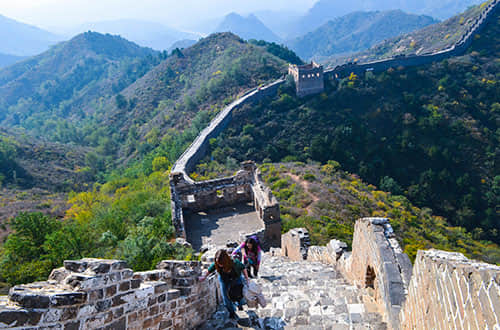 Hike and Camp on the Great Wall
Embark on an unforgettable adventure, trekking along sections of the Great Wall and camping under the starlit sky.
Recommended age: 9 years old and up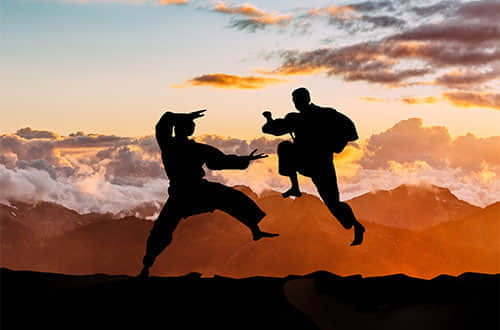 Learn Chinese Kung Fu
Discover the ancient art of kung fu under the guidance of experienced masters, fostering discipline and coordination.
Recommended age: 9 years old and up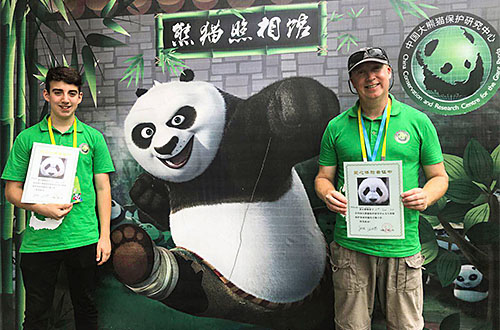 Become a Panda Keeper
Step into the role of a panda keeper and gain firsthand insights into the conservation efforts protecting these beloved creatures.
Recommended age: 14 years old and up
Embark on an Enchanting Family Adventure to China with Your Beloved Elders
With our deep understanding of the needs of older travelers, we meticulously craft family vacations that are comfortable, enjoyable, and enriching for all. Our tailor-made family tour strikes the perfect balance between fun and learning, offering a variety of activities and attractions that will captivate every member of the family: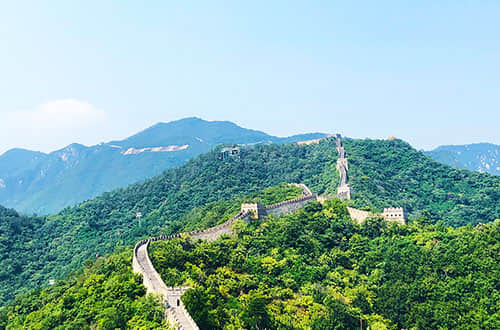 The Great Wall of China: A Must-See for Any Traveler
Standing on the Great Wall, you can feel the immensity of the structure and the vastness of the landscape. You can also imagine the hardships that the builders of the wall endured.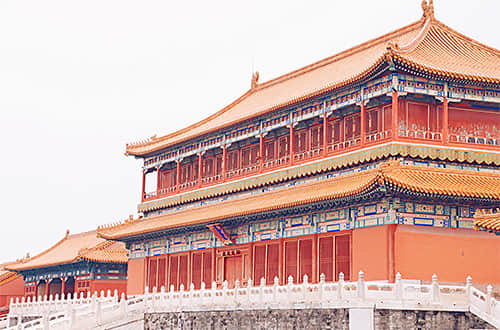 Witnessing the Grandeur of Imperial China
The Forbidden City is the world's largest palace complex, and it was the home of the Chinese emperors for over 500 years.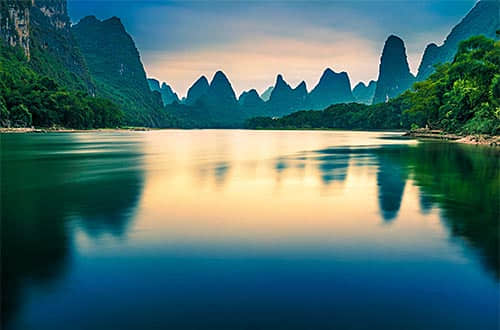 Savoring the Beauty of Karst Landscapes on a Luxury Cruise
The Li River is one of the most iconic natural wonders in China. It is a great way to relax and enjoy the natural beauty of China.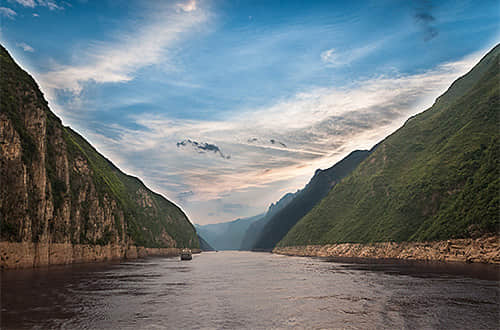 Experience the "lifeline of China" on a 5-star cruise
As you glide through the picturesque Three Gorges, marvel at the towering cliffs and verdant landscapes that have inspired poets and painters for centuries.
Tours Are Specially Selected for Your Family
Can't find what you want? Start planning your tailor-made tour by contacting one of our specialists...
Useful Articles While Planning Your Family Trip