ST-06:

9 Days Beijing - Shanghai Tour

Over the past few years, economic growth in China has outstripped that of other countries. This trip specializes in visiting representative factories and companies in China's two big cities. In Beijing, you will attend a lecture about the facts of business as well as visit companies and the business department of a University. And then you will continue to company and factory visits in Shanghai. We also select popular attractions in each city alternating with learning, which will make your trip more enjoyable.
Trip Highlights
Attend a lecture about "Doing Business in China" in Beijing
Explore a less crowded section of the Great Wall
Interact with local studentsof Beijing Foreign Studies University
Visit Beijing Zhongguancun Software Park Incubator Co., Ltd
Go toa water recycling company in Shanghai
Walk throughthe Volkswagen Factory in Shanghai
Talk to the representative from AmCham
Suitable For: School, Team Building, Educational Organization
Full itinerary for MBA Focus Trip
Day 1
Beijing Arrival
Welcome to the Far East! Your tour guide will meet you at the arrival hall of Beijing Capital International Airport (PEK) and transfer you to your hotel. Complete hotel check-in and relax yourselves.
Day 2
Beijing: A Lecture And The Forbidden City (breakfast, lunch& dinner)
Morning
After breakfast, we invite a guest speaker to give a lecture about "Doing Business in China" from an international perspective. Afterwards, students can engage in a Q&A session with the speaker to further their learning. Lunch is served at a local restaurant.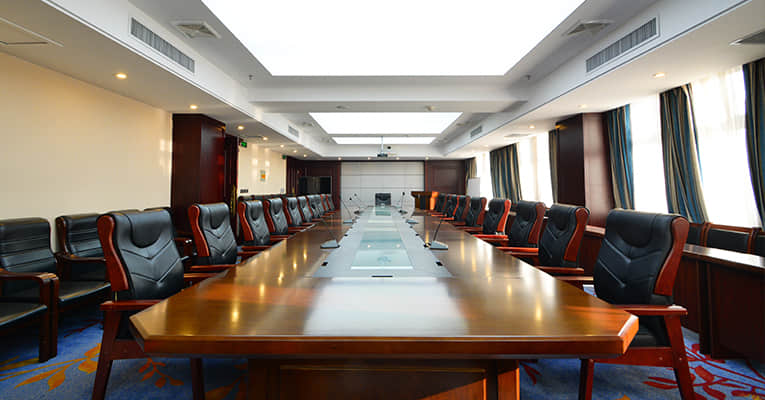 Afternoon
With a history of more than 600 years, the Forbidden City has also been known as the Palace Museum. More than 40 thousand people visit the Forbidden City every day. And then pay a visit to Tiananmen Square to see the biggest square on earth. A welcome dinner will be served for you where you can try the most famous dish in Beijing: Peking Roast Duck.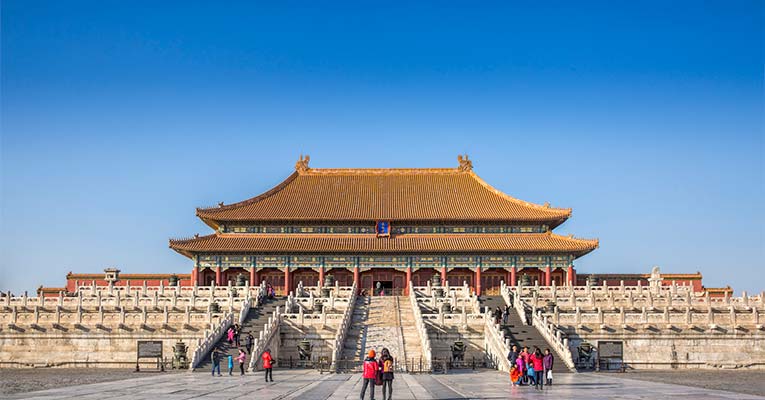 Beijing Forbidden City, More Than 600 Years History
Evening
Recommended activity:
1. 'The Legend of Kungfu' premiered in 2004. In contrast to the traditional Kungfu show, it demonstrates Kungfu through dramatic stories. The group also tours abroad and hasa good reputation.
2. 'Acrobatics at Chaoyang Theatre' was founded in 1984. Their performances have won more than 30 awards at home and abroad. "Blue And White Porcelain" (balancing a stack of bowls on the head), which is one of them, was on the stage of the Spring Festival Gala in 2015.
3. Peking Opera is one of five major operas in China and the quintessence of Chinese culture with a history of nearly 200 years. In the beginning it was seen as entertainment only for the court, and then slowly opened to common people as well.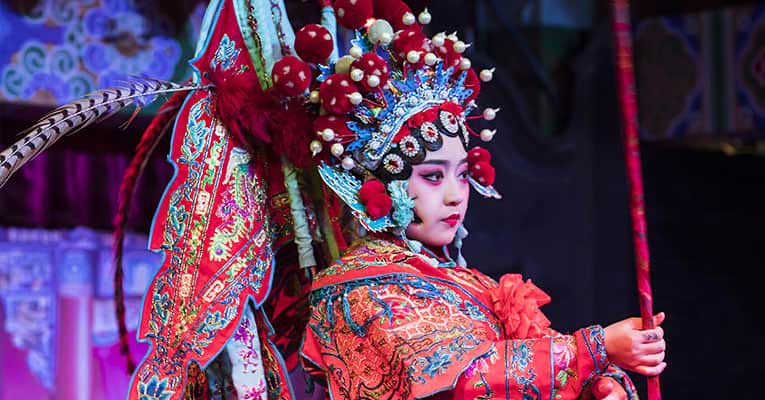 Actor of Peking Opera
Day 3
Beijing: The Great Wall (breakfast, lunch& dinner)
Morning
After breakfast, our guide and driver will escort you to Mutianyu Great Wall. It takes around 1.5 hours from your hotel. We have selected a remote and unrestored section of the Great Wall for you. A picnic lunch will be prepared for you to enjoy on the Wall.
Afternoon
Hike along one of the 7 Wonders on the planet, and you will find that it is worth spending 3 hours climbing just to see the picturesque view. We will be back to the city center for dinner.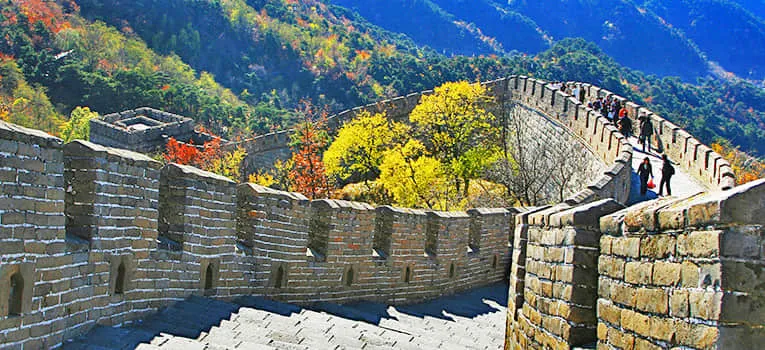 The Mutianyu Great Wall in Autumn
Day 4
Beijing: University Visit and City Tour(breakfast, lunch& dinner)
Morning
Pay a visit to the Business Department of Beijing Foreign Studies University. Enjoy a tour of the University before listening to a lecture by a teacher from a relevant department. Afterwards, students will have the opportunity to interact with local students at the university. You will have lunch in the school dining room.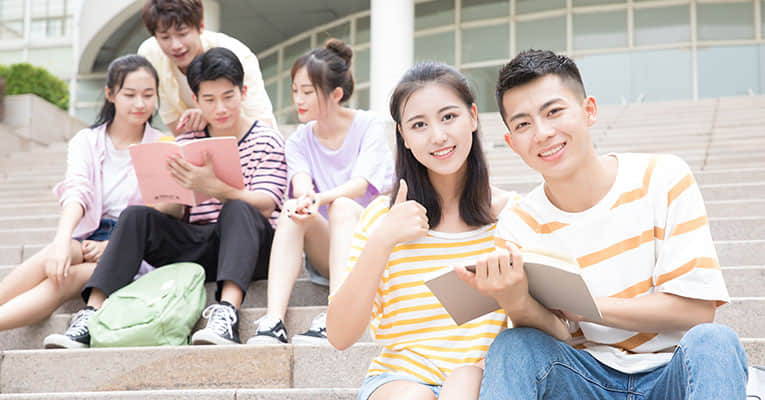 Chinese Students
Afternoon
You will visit the Bird's Nest Stadium and Water Cube in Olympic Park. They are both representatives of China's modern architecture.You also have time to walk around this park. Try some traditional dumplings for dinner.
The Bird's Nest Stadium, Stadium for 2008 Olympic Games
Day 5
Beijing – Shanghai by Speed Train: Business Day (breakfast, lunch& dinner)
Morning
Today, students will visit the US Department of Commerce Trade Office, located in the US Embassy. After a guided tour, make your way to Beijing Zhongguancun Software Park Incubator Co., Ltd. The park campus is a stepping stone for most small enterprises in Beijing, who come here to develop during the beginning stages of the companies. Have lunch at a local restaurant.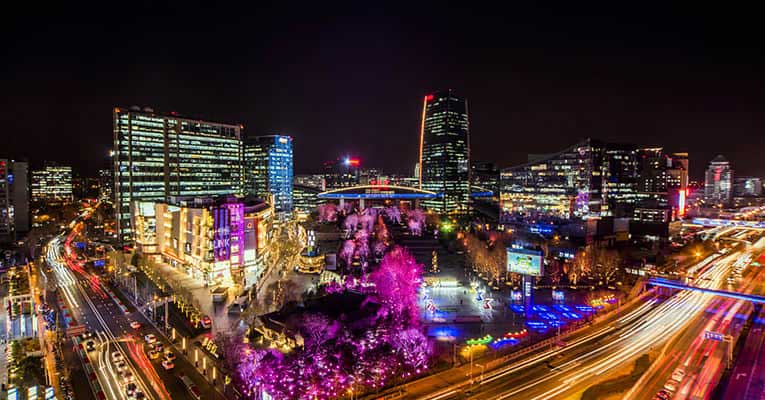 Night of Zhongguancun
Afternoon
The guide and driver will accompany you to the railway station. It is time to board a high speed bullet train to Shanghai. Dinner will be served on the train.
Evening
Our guide will welcome you at the exit of the train station on your arrival and send you to your hotel. Have sweet dreams.
Day 6
Shanghai: AmCham & China Factory Visit(breakfast, lunch& dinner)
Morning
Today is another highlight of your trip. Meet the representative from AmCham, the American Chamber of Commerce in Shanghai, followed by a Q&A session and learn how to do business with a Chinese company and Chinese people. You also can learn how a western company operates in China.Have lunch at a local restaurant.
Afternoon
You are going to visit the Volkswagen factory in Shanghai and the biggest steel factory in China. Meet the representatives, walk through the workshops, and join in a Q&A session. Be amazed by China's manufacturing industry. Have traditional Shanghai cuisine for dinner.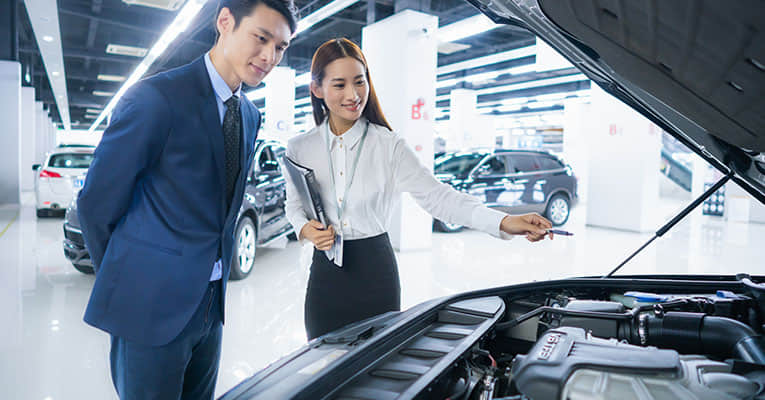 Evening
Recommended activity:
1. A live acrobatic show by Shanghai Acrobatic Troupe, or another one called 'ERA, Intersection of Time'.
2. Night cruise along Huangpu River to see the beautiful city lights on both sides.
Day 7
Shanghai: Company Visit(breakfast, lunch& dinner)
Morning
Today, students will pay a visit to Canature, a water recycling company which is focused on developing water recycling products in China. The company has worked with many big events including the 2010 Shanghai World Expo, the 2008 Beijing Olympic Games, and the 14th World Swimming Championship in 2011, as well as in partnership with Chinese schools and malls. Students will have an opportunity to visit the company's head office, explore one of their functioning workshops and take a look at some of their current products. It is time for lunch.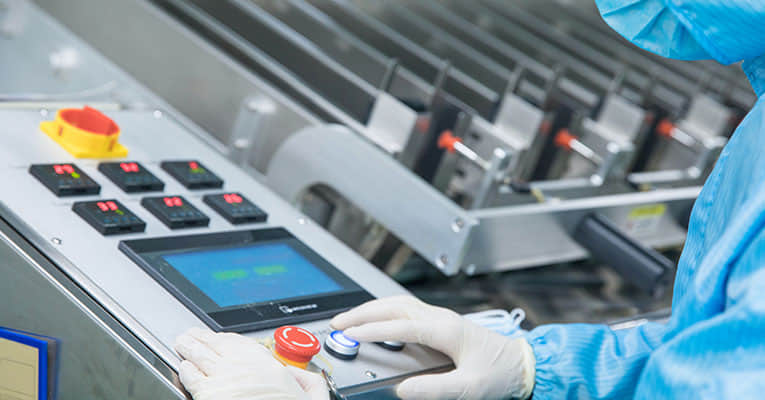 There are Many Modern Factories in China
Afternoon
Set out on a walking tour of the city, including People's Square and Nanjing Road, two of the most well-known areas. Afterwards, head to Xin Tian Di, where the fashion center of Shanghai is and there is a collisionbetween Chinese and western cultures in architectural styles. It is close to the business street of Huaihai Road, which is walking distance from the Old French Concession. Dinner will be arranged at a local restaurant.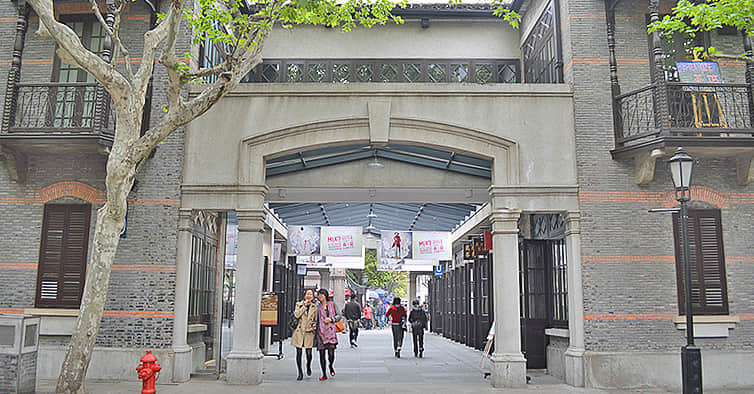 Xin Tian Di: a fashion Center
Day 8
Shanghai: City Tour(breakfast, lunch& dinner)
Morning
After breakfast, you will go to Pudong district and take the high speed elevator to the top of Oriental Pearl Tower, where you will have a bird's eye view of this metropolis. And then go across Huangpu River to get to The Bund where you can see Shanghai's iconic skyline. Learn about China's rapid urban development from your guide as you explore. Try Shanghai's famous Xiao Long Bao dumplings for lunch.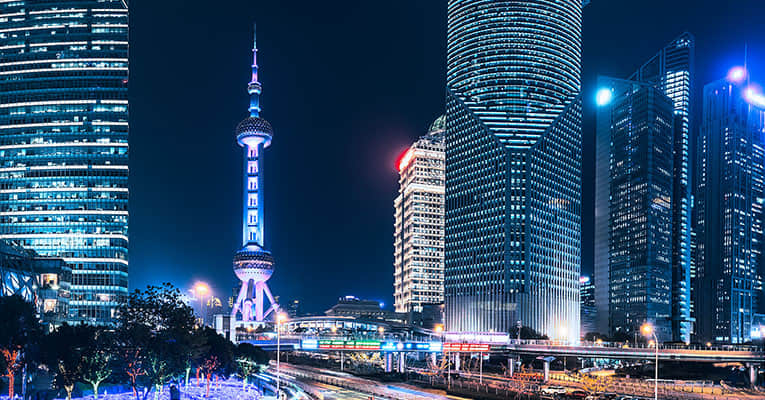 Oriental Pearl TV Tower, Symbol of Shianghai
Afternoon
Head over to Yuyuan Market where you will be amazed by the hundreds of types of Chinese food. Walk through the Yu Garden and get to know what a classical Chinese garden is like. The pools, corridors, pavilions and rockeries will remind you of a typical Chinese painting. Have dinner at a local restaurant.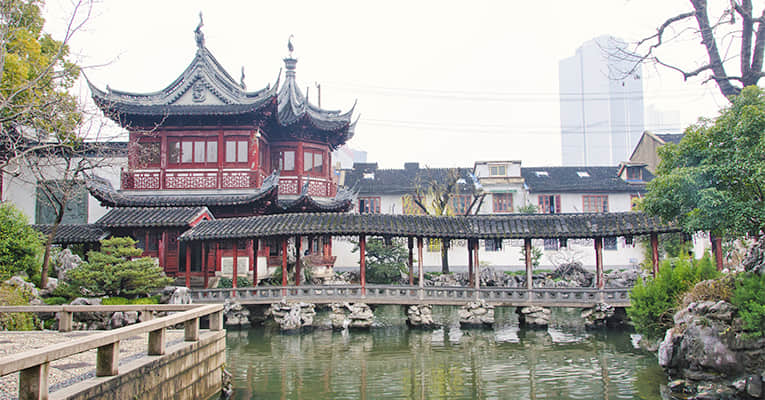 Yu Garden: a Classical Garden in China
Day 9
Shanghai Departure (breakfast)
Today is the end of your tour with China Educational Tours. Your tour guide and driver will meet you at the hotel lobby and transfer you to the airport.Bring what you have learnt back home.
Hotel Options:
| | Comfortable | Deluxe |
| --- | --- | --- |
| Beijing | Penta Hotel Beijing | Regent Beijing |
| Shanghai | Narada Boutique Hotel Shanghai Bund | Radisson Blu Hotel Shanghai New World |
What's Included
Bullet train from Beijing to Shanghai
Hotel accommodation
All meals included
Entrance to the attractions listed in the itinerary
Overland transfer with private driver
Student-friendly English speaking tour guide