BJ-09:

Hike on Jinshanling Great Wall

Jinshanling is one of the most representative sections of the Ming Great Wall, located in the junction of Luanping County in Hebei province and Miyun County in Beijing. It starts from Gubeikou in the west and ends at Wangjinglou in the east, with a total length of 10.5 kilometers. Barrier Walls, Bricks Engraved with Writing, and the Horse Barrier Wall are the three wonders of Jinshanling Great Wall, with a reputation as the "paradise of photography lovers".
Trip Highlights
Accompanied by a professional hike tour guide
Visit the various styles of watch-towers
Witness the most impressive historical ruins
Get to know how peculiar this defense system is
Admire the endless and ups and downs and mountain beauty
Suitable For: Hikers, Outdoor adventurers
Full itinerary for Private Jinshanling Great Wall Hiking Day Tour
The day before your tour begins
Your guide will call your hotel between 7pm and 9pm to confirm your stay and pickup time for the next morning, usually leaving a message with hotel staff to deliver.
Meet your tour guide at your hotel lobby, you will be driven to the Jinshanling Great Wall for around 2.5 hours.
Note: please prepare your own snacks if you do not like Snickers. Lunch will be served after the hike at late afternoon.
The hiking route starts from Zhuanduokou Pass to Eastern Five-window Tower, with a length of around 6.5 km. You will pass by General Tower, Shalingkou Pass, Small Jinshan Tower, Big Jinshan Tower, Houchuankou Pass, and Guaijiao Tower. You will not need to go back where you started in this way.
Zhuanduokou Pass was a significant pass in the Jinshanling Great Wall and provided important access to the pass. It is the only pass which has been mostly repaired. Go to the east from there, you can gradually see the original look of the Great Wall.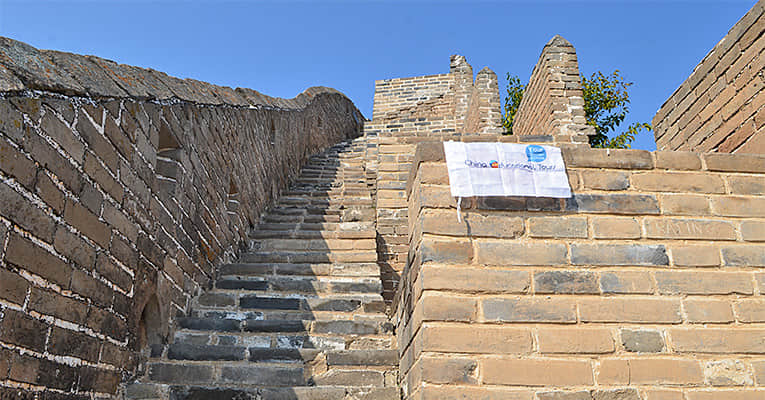 If you would like to know how the defense system works, General Tower is a good example. You will see a beacon tower, buttress walls, horse barrier walls, the outer city walls and the barrier walls. It has been deemed the essence of the Great Wall military defense system.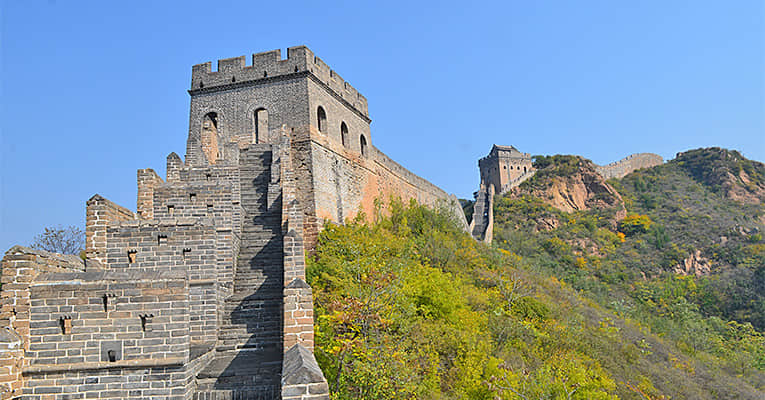 Hike along the Great Wall, you can see some destroyed towers which only have several pillars left. Some of the stairs are steep and uneven. We can prepare trekking poles if you need.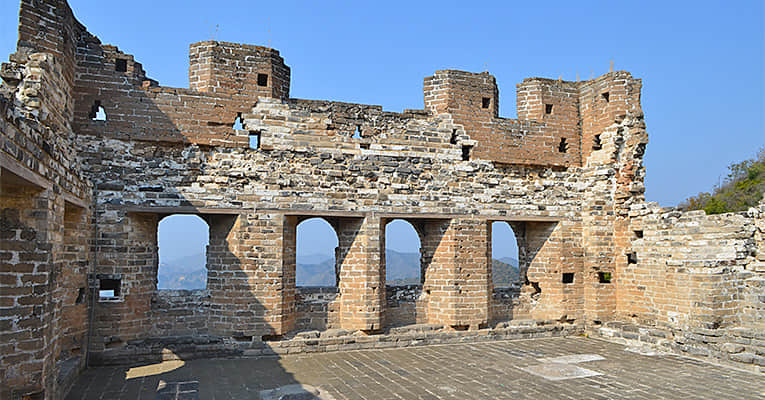 Every Pass has its unique landscape viewing from different angles. It is a paradise in every season for photographers. Even for regular visitors, it is hard to take failed photos on a clear day. Jinshanling Great Wall contains a long history and Chinese ancient people's wisdom, and is relatively well preserved for such a long time.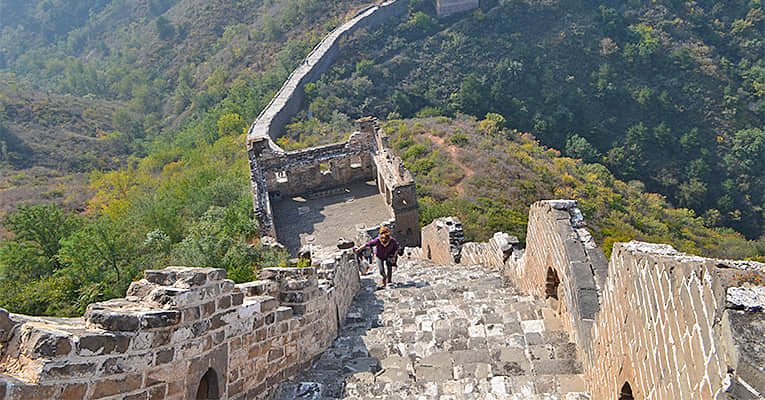 Standing on Eastern Five-window Tower and looking to the west, you will have a open vision to see all the way you hiked through. It is a great spot to take photos of the Great Wall in snake shape.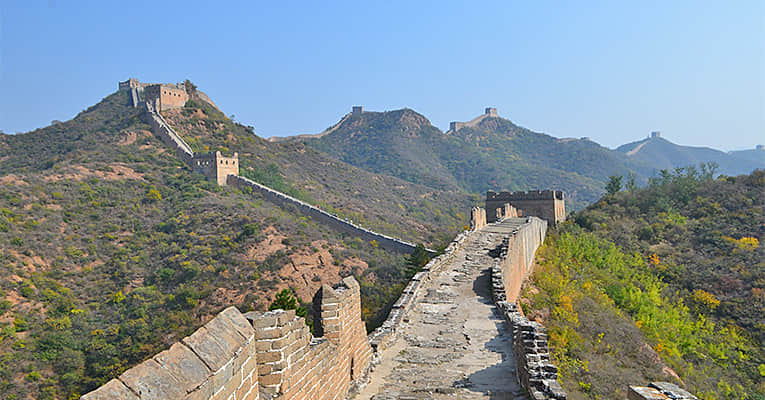 After getting out from the east gate, you will have lunch at a local restaurant.
After lunch, the guide and driver will escort you back to your hotel.
What's Included
Professional hike tour guide who speaks English
Free hotel pick up within Third Ring Road in Beijing
Private vehicle with a professional driver
Entrance fee of Jinshanling Great Wall
One traditional Chinese lunch
Departure information
Tours are available every day of the week.
Our hotel pick-up service is offered in the following area: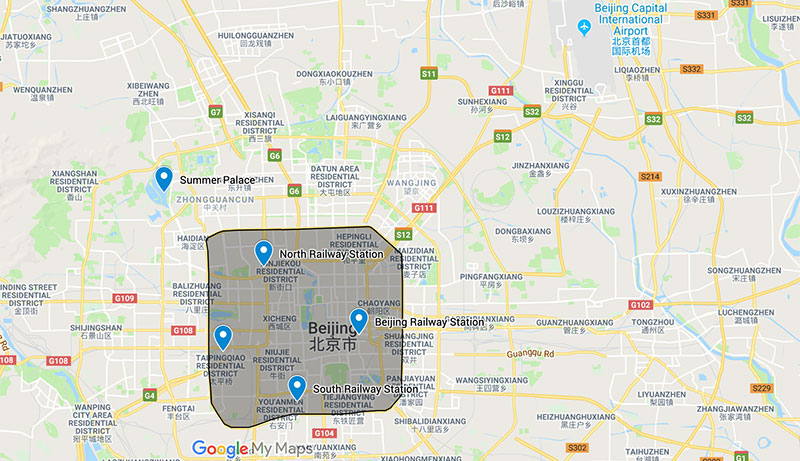 Click here to see on Google Map
For guests who stay outside of this area, we ask them to meet our driver at a mutually agreed upon location (which is usually the lobby of one of the below hotels).