Packing List for Teachers and Students

Recommended (**= Highly Recommended/Essential)
**Passport – must have at least six months validity; make two color copies and store them in two, distinct locations.
**Suitcase/Backpack – either a soft or hard sided suitcase, lightweight, with the largest wheels possible (two or four wheels doesn't make much difference, but many travelers would easily choose two large wheels over four small ones); or a 30-50L backpack.
**Day Pack – 10L is usually perfect for most people.
**Waterproof Jacket/Windbreaker – excellent for chilly mountain walks, cool mornings, and rain.
**Fleece Jacket/Sweater – Not as necessary for summer travel, but essential for September through May travel.
**Comfortable (waterproof) Footwear – Hiking sandals (like Teva's) are great for summer. Hiking shoes or boots are great for other times of the year and should be waterproof. Tennis shoes are generally fine, but they aren't usually waterproof and can leave travelers with wet feet after rainstorms. All shoes should be properly worn in … don't bring new shoes.
**Flip Flops/Thin Sandals/Clogs – not great for the streets, but perfect for the shower, cold marble floors, swimming pools, etc.
**Sunscreen – very necessary in the south year-round and during summer in the north, less necessary during the winter in the north. Due to the south's tropical latitude, SPF 50 or above is recommended.
**Medications – Important OTC meds are: anti-constipation, anti-diarrhea, upset stomach, multi-vitamins, sleep aid, and pain pills. All OTC meds can be easily, and affordably, purchased from Chinese pharmacies, but it takes some time to walk to one and most people will need some kind of translation assistance.
**Toiletries in travel bottles – 3oz/100ml max for most items, just enough for the trip (hotels will usually provide the basics, but the products may not be to your liking).
**Wet Wipes/Tissues/Hand Gel – one of the best ways to keep yourself from getting ill.
**Flashlight/Headlamp/Torch – small keychain light, small handheld, or small headlamp is sufficient.
**Sunglasses – highly recommended in: summer travel to the south; any beach, desert, or snowy/glacial area; mountain hiking including the Great Wall.
**Scissors, Nail Clippers, and Tweezers – everyone probably needs this after at least a week.
**Cash – around $200-$400 USD should be sufficient for 2 weeks, slightly less if you plan to use your debit card to get cash once in the country – which is the cheapest, safest way to get cash.
**Credit Cards/Debit Cards – Credit cards are great for emergencies and using a debit card to take out RMB cash from ATMs is usually the safest and cheapest way to get cash while traveling, but make sure to contact your bank and tell them to "open" your debit card for China or else it may not work once in the country.
**Luggage Locks – best to bring small ones for locking your bags via the zipper, but also one or two small "cable locks" that can lock your bag to something larger (like furniture, a pole, etc.)
First Aid Kit – All guides carry first aid kits with them, but it's also a good idea for each traveler to carry a small one (4"x6"/10cmx15cm) with several sizes of band aids, waterproof tape, alcohol pads, hydrogen peroxide pads, anti-itch / pain relief cream, antibiotic ointment.
Extra plastic/Ziplock Bags of varying sizes – great for many uses: snacks, souvenirs, keeping items dry, dirty clothes, dirty shoes, etc.
Pants convertible to Shorts – saves packing space and weight
Insect Repellent
Eyeglass Case – for those who wear glasses, it's important to bring a protective case
Pollution Mask – in case there's a heavy pollution day (they look like medical masks, but have a special, cloth HEPA filter lining).
Hat – Either a sun hat or a waterproof, full brim hat
Pen and Small Notepad – always handy for filling in forms, jotting down notes, etc.
Slippers – great for cold, marble floors in the morning or walking around a campsite
Towel – a small, quick dry towel is perfect to have on hikes, quick swimming trips, etc.
VPN – should be installed on your phone, laptop, or tablet before leaving
Long Nylon Cord – 10-15ft/3-5m, multi uses including making a handy drying line for recently washed, or wet, clothing. Clothespins are optional.
Small Detergent Packs – individual, single-use packs can come in handy.
Lip Balm – especially important for high altitude, and winter travel
Moisturizing Lotion – especially important for high altitude, and winter travel, or after swimming/bathing.
Sewing Kit – because you never know.
Optional Items
Camera/Go Pro – Plus, batteries, charger, and waterproof camera bag (for tropical ocean excursions)
Swimsuit – for pools, hot tubs, lakes, rivers, and the beach
Money Belt – some people feel this is the safest way to carry cash and cards, others feel it's uncomfortable and unnecessary
Electrical Adaptors – China uses 220V, 50HZ, AC (Hong Kong is 200V; Taiwan is 110V). If your phone, computer, tablet, or camera battery charger uses 110v (all of North America, some of South America, plus Japan and Taiwan), then you'll need one.
Ear Plugs – for the plane, or the hotel.
Eye Shade / Eye Mask – for the plane, or the hotel.
Neck Pillow – for the plane, bus, or train
Sleepwear – don't forget something comfy to sleep in
Water Bottle – water in plastic bottles are provided or easy to obtain, but some people may prefer their own bottle.
Snacks/Gum/Candy from home – if you have a favorite snack (ie, granola bars, trail mix, energy bars, etc.), it's best to bring them with you.
Travel Binoculars – small, lightweight, great for animal watching, getting a closer view of far-away ancient monuments or relics, etc.
Health / Medical certificates – helps in case of health emergencies.
Travel Insurance – Some people feel more comfortable having this, but it's generally unnecessary.
Gifts / Souvenirs – it's wonderful to take some inexpensive, light-weight gift items from your country to give to people who you meet on your trip.
Small Reading Light – if you like to read, would like extra keyboard light, or need an extra flashlight/torch
Sleep Sack – can easily be made sewing two twin sheets together (bottom half only), some people prefer to sleep in their own sheets, although this isn't necessary.
Pillowcase – some people prefer to bring their own pillowcase, although this isn't necessary. Stuff one with a fleece sweater and you get an instant travel pillow for buses, trains, the plane, etc.
Heavy Winter Clothing – necessary for northern China travel from November to March, includes heavy coat, gloves, heavy socks, scarf, cap/beanie, and even thermal underwear/thermal inner layer.
Sarong – multi uses
A couple of Dryer Sheets in a Ziploc bag – toss one in each suitcase/bag for a freshly laundered smell or help get rid of a moldy smell in case your bags/clothes get wet.
Pro Tips
1) Keep a change of clothes, and two extra pairs of underwear, plus all valuables, in your carryon so in case your checked bag is delayed, you will at least have a change of clothes handy.
2) The temperature on planes and high-speed trains are notoriously cool, so many people will want to have a sweater handy.
3) Lay out ALL the clothes and items you THINK you will take on a bed or floor prior to packing them. Once everything is laid out in front of you, make some hard decisions and put back at least 25%. You need fewer clothes than you think.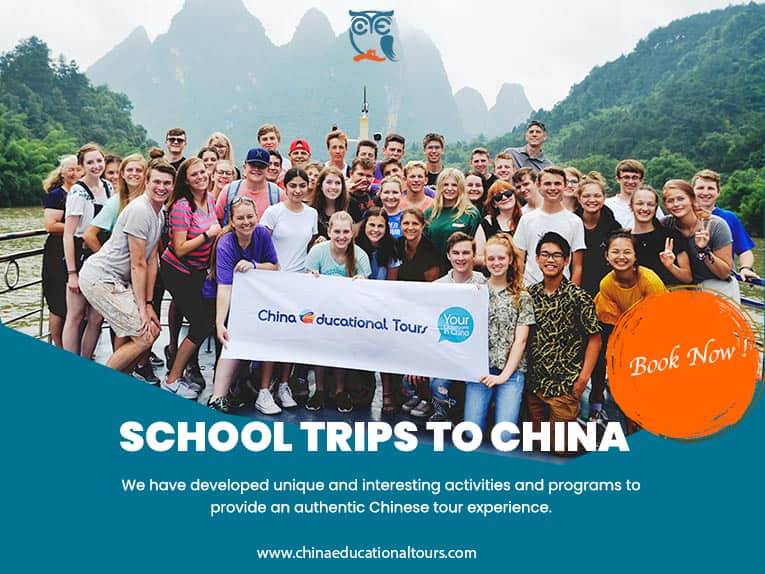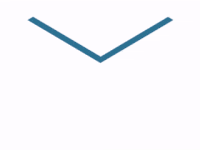 Have a question?
OR
Are you eager to begin your Chinese cultural journey?
Drop us a line and we will promptly connect you with our leading China expert!