Teacher's FAQs: Planning Easy

About CET
1. How long have you been leading tours in China?
We have been leading China tours since 2014. We have worked with schools from the United States, Canada, the United Kingdom, Australia, Thailand, Malaysia, Indonesia, and Singapore and from primary school to university.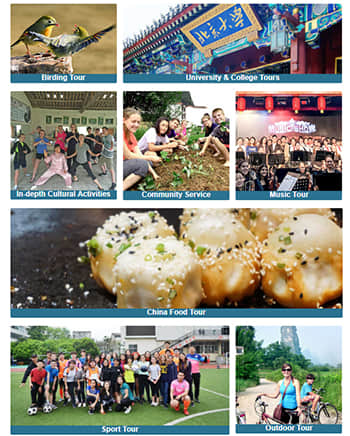 2. How long have you been offering student tours?
We specialize in student and educational tours and in fact we are one of the leading companies in the industry doing so. We have unique, student-specific activities and tours that are hard to find elsewhere and are focused on learning, cultural appreciation, and of course fun! Examples of our unique tour activities include: visiting a real Chinese company and learning how businesses operate in China (ie, a Volkswagen factory in Shanghai or a Chinese brewery or juice factory in Beijing); cultural-immersion activities (including attending a real class at a local Chinese school, authentic cooking classes, a real - not touristy - local food markets where everyday residents do their daily and weekly shopping, having a homemade lunch with a local Shanghai family in their home); learning Mandarin, etc.
Itinerary
3. Do you offer custom trips?
Yes, in fact all our tours are tailor-made to meet the interests and requests of each school. We have many different sample tours on our website for reference and to help you get an idea of what other groups have done, or if you like what you see, you can book the tour as is.
4. Are there any "tourist shopping" stops?
No, all our tours are NO SHOPPING. We promise "No Shopping, No Detours" to ensure that your valuable time will not be wasted. If you would like to do some shopping while on your tour, you can ask your guide for suggestions or check online for recommendations and you're guide will be happy to help, but it will not be part of the day's activities.
5. Will we have a dedicated guide for the trip?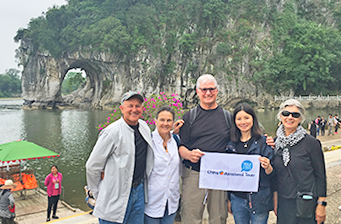 Our guide with our customers
There will be a local, city native guiding your group in each city. All our tour guides are well trained with at least 2 years of experience and often more than 10 years. They are professional, friendly, enthusiastic, about teaching others about their city.
This means that usually there isn't a guide to accompany your group in between cities. If you are concerned about taking domestic flights or trains unaccompanied, you can request that a tour leader stay with your group from arrival until your departure (extra fee applicable). A professional, local, native guide will still guide your group within each city.
6. What are the recommended ways to travel between cities? What are the recommended ways to travel within a city?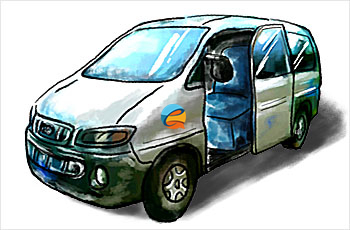 The air-conditioned vehicle inside cities provided by CET
We recommend taking high speed trains which are modern, efficient, convenient, affordable, and often faster than air travel for shorter trips. We can arrange flights between cities if preferred, which often costs higher than trains.
All transportation inside cities is provided by CET and will be in new, air-conditioned vehicles. All drivers are experienced with excellent driving records.
7. Is the international flight included?
Our tours don't include the international flight to and from China. We are happy to help you check times and fares. Some websites offer very attractive packages including the international flight, China visa, and travel insurance.
8. How long should we plan to be out each day?
For a full day program with dinner included, we will leave the hotel at 8-9am (breakfast will have already been served at the hotel) and return usually around 9pm. However, this 12-hr schedule is flexible and can be varied in different cities. For big cities like Beijing or Shanghai, where traffic is usually heavy, driving time between locations can be longer and slightly unpredictable, making an afternoon return to the hotel difficult or impossible. For smaller cities like Guilin, there likely will be enough time each day to return to the hotel for a quick break before going out again for dinner.
Booking
9. Do you need a minimum number of students to get a free chaperone?
We provide one chaperone for every 10 students. If you would like more, we can arrange this for a small extra fee.
10. Is there a minimum number of students required for your tours?
No, there is no minimum number of students required and we will customize the tour based on the size of the group. However, the more students you have, the cheaper the per-student cost.
11. Is there a maximum number to a group?
There is no maximum number of people. We can accommodate any size of group. The more, the merrier!
12. Is this a private tour only for our group, or will we be put together with another group?
This is a private tour exclusively for your group. We don't even recommend combining different school groups together due to differing interests, time restraints, etc.
Costs
13. Is the price all inclusive? What is not included?
Basically, yes! Our tour price includes all ground services, such as domestic transportation, guides, hotels, meals, entrance fees, and even tips for the guides and drivers! The only things not included are your international airfare and China visa.
14. How much extra money should students budget for the trip?
Students should plan to bring $10-20USD of spending money per day. This will go towards snacks, drinks, souvenirs, and other miscellaneous activities/costs not included in the tour.
Meals
15. Are all meals included? We prefer to eat local and to get more of the local flavors and specialties?
All meals are included on all our tours, unless otherwise specified. During inter-city travel (ie, the train from Shanghai to Beijing), meals will be boxed lunches and not a full, hot meal which, if desired, would need to be purchased separately.
All breakfasts are served in your hotel and they are usually buffet style with Chinese food and a limited selection of western food.
Lunches and dinners will be in local, authentic, non-touristy restaurants where the flavor and quality will not only be much richer, but it will give your group the opportunity to try real, local specialties from different cities and regions around China. If requested, we can find other dining options for your group.
All meals include meat dishes from the 5 main meat groups – beef, pork, lamb, chicken, fish /seafood – or will be vegetarian by request. Dishes which contain ingredients outside of the 5 main meat groups will be available for those who wish to try something more adventurous. We will happily accommodate all guests' food limitations and restrictions.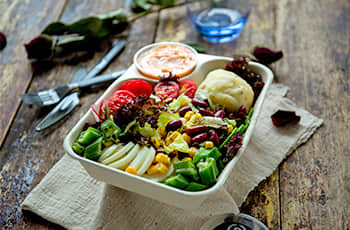 16. How can you accommodate vegetarians and those with food allergies?
We will order vegetarian dishes in regular restaurants or we can arrange to go to vegetarian restaurants if there are more vegetarians in your group. For allergies, please inform us beforehand so we can make the necessary arrangements. Please check about Food Allergies.
Inclusions
17. Are tips included in the price?
Yes, even tips for guides and drivers are included, so you can spend more time relaxing and enjoying!
18. Is water provided?
We include 2 bottles of water per person per day. Students will be responsible for purchasing all water or other beverages outside of this.
Concerns
19. What will happen in the event we are unable to visit a site on the itinerary for unforeseen reasons?
We'll arrange to take your group to an alternate one based on your preferences and interests.
20. Currently, a travel advisory has been issued by the US government for US citizens traveling to China. If it were to be raised rise further preventing travel, how would CET handle this?
We are aware of the travel advisory and respectively disagree there is any cause for concern regarding foreign travel to China. We recognize that countries and their governments are going to occasionally have disagreements and ongoing negotiations but feel that shouldn't keep anyone from making travel plans. Nevertheless, in the unlikely event your government officially forbids travel to China, we will issue you a full refund.
21. If a student chooses to cancel their participation on the trip, is there a refund?
Full refunds are issued for any cancelation received a minimum of 45 days before the tour starts. For more information on our cancelation policy, please click here.
22. Can students call home from China and can parents contact their children?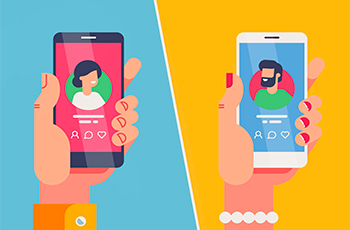 Communication between China and home is usually reliable and easy. Students can use their favorite apps to communicate while away (like Facebook, Messenger, Instagram, Twitter, Hangouts, or Skype), but we remind visitors that all of these services except Skype are blocked in China, thus making it necessary to install a free or paid VPN on your device before departure (easy to do). Once you have a working VPN, you will be able to access all apps and websites just like from home. (Note: these above-mentioned websites - along with Youtube, some news sites, and Gmail- are blocked in China regardless of whether they're accessed on a mobile device via a SIM or a laptop/desktop via wifi. A VPN must be used.)
For those who prefer to make an actual phone call, we recommend (and can help) students buy a Chinese SIM card for their phone (for as little as $5-$10 USD). As an added bonus, buying a SIM card will give that person network data connection in over 90% of the country (meaning they won't need to rely solely on wifi).
For parents who would like to be able to contact their children, we can make the guide's phone number available and they are welcome to directly call the guide at any time.
23. How can you ensure the safety of our students?
At CET, we take student safety extremely seriously. The children in your group are treated as if they were children in our own families. We take no risks during our trips and plan every step of the tour with maximum safety in mind.
1) We hire only experienced guides who specifically have had a minimum of 2 years guiding student groups. They are all native to the city where they guide and know the city exceptionally well. They know all the places where it's safe to visit, they know what to watch out for while walking in the street, and they know what threats to be wary of.
2) All our tour buses are equipped with seat belts for each passenger and all our drivers are experienced with excellent driving records. Our drivers are patient, smart, and don't take chances while driving.
3) All our hotels are registered with China's Tourism Bureau and located in safe neighborhoods. We never choose 'cheaper' hotels located in shady parts of a city. We check the rooms, emergency exits, fire prevention, and elevator safety before each group arrives.
4) In the case of an emergency, we will make sure the student/person receives the highest quality medical attention as quickly as possible. An English speaking staff member will stay with the student at all times to assist with communication and other issues, until the student is no longer in danger. Guest safety is of the utmost importance to us and our guests can travel with the peace of mind that they are in excellent hands the entire time.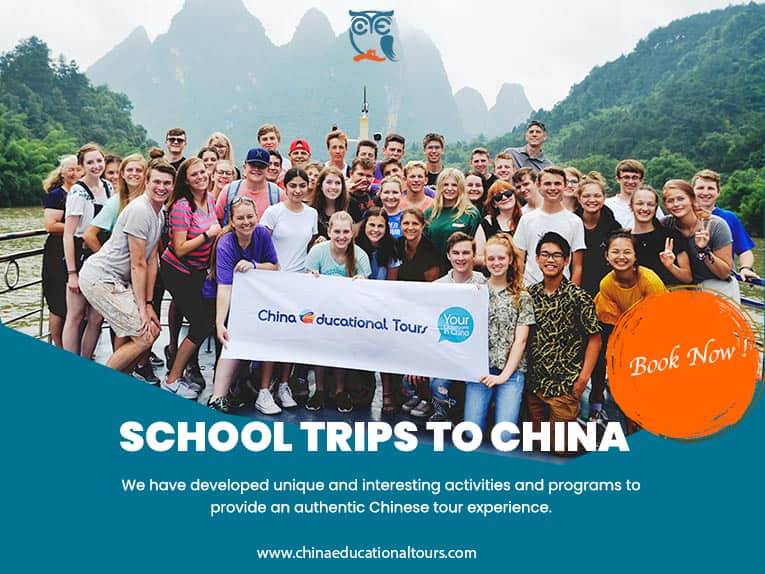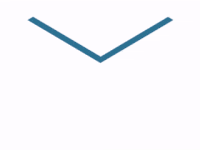 Have a question?
OR
Are you eager to begin your Chinese cultural journey?
Drop us a line and we will promptly connect you with our leading China expert!