Top 5 Romantic Destinations in China

Whether you are single or married, these recommended places are suitable for a romatic trip. Pick a nice, quiet romantic place to have a different experience. Depending on your preference, choose a destination where you will have a good time. If you are single, you will start an incredibly beautiful encounter.
Old Town of Lijiang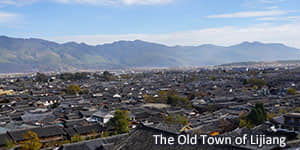 The Old Town of Lijiang is located at the foot of Jade Dragon Snow Mountain in Northwestern Yunnan Province. Here is a land of blue sky and sunshine, crystal water and flower scent. All these romantic elements make Lijiang a genuine paradise of love. You could stand on the balcony in the hotel to admire the snow-capped mountains, wander along the street after sunny noon, and listen the classic Naxi music beside the window. Enjoy your leisure time. At night, immerse yourself in the atmosphere in a small bar to enjoy local music, or light a river lantern along the water.
Gulangyu Island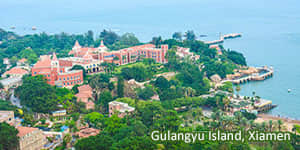 Gulangyu Island, located southwest of Xiamen City, is known for its ancient relics, unusual-style architecture and a lot of unique shops. Many newly married couples spend their honeymoon here. Smelling the elegant scent of flowers, walking hand in hand, visiting old buildings and strolling along the Island Ring Road allows you to appreciate its charm. It is also believed that Gulangyu Island is full of love magic.
Xitang Ancient Town
Xitang Ancient Town is like an ink and water painting, consisting of white-walled and grey-tiled ancient buildings, bubbling streams and 104 ornate bridges. Sitting in a hand-driven boat to enjoy the unhurried lifestyle is a wonderful escape from the hustle and bustle of city life. Stroll down the ancient lanes and slow down your pace to enjoy the finest moments.
Lhasa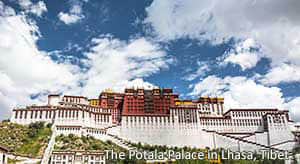 Legend has it that Lhasa is the nearest place to heaven. To experience this mysterious religion, making a marriage vow gives a sense of a sacred mission. Walk along the way of the prayer wheels in Jokhang Monastery; make a wish in front of Buddha; light an eternal lantern for love; hold hands together to have unshakable faith in each other.
Sanya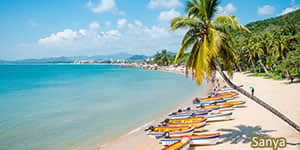 Sanya, located at the southernmost tip of Hainan Province, has views full of bright sunshine, blue water, as well as expansive, soft beaches. Go there at sunset to admire the spectacular view of sea connected with sky. Or go snorkeling in the sea, watch and swim with the cute and beautiful creatures and then enjoy a meal of fresh seafood.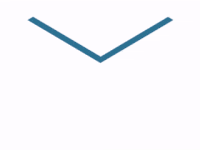 Have a question?
OR
Are you eager to begin your Chinese cultural journey?
Drop us a line and we will promptly connect you with our leading China expert!