Top 10 Landmarks in China

Once you decide to visit a country as vast and interesting as China, it can be difficult to know where to start in planning your itinerary. You don't want to miss anything important.
Here are the ten most prominent landmarks with something for everyone.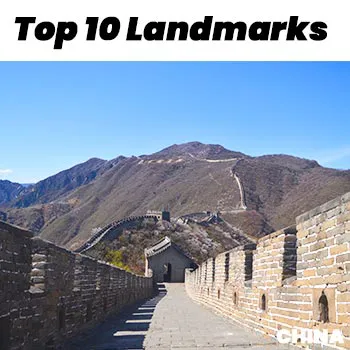 The Mutianyu Great Wall
The Forbidden City
The Bund
The Terra-cotta Warriors
Dujiangyan Panda Valley
Li River
Potala Palace
Mt. Everest
Tianzi Mountain
Tiger Leaping Gorge
---
1. The Mutianyu Great Wall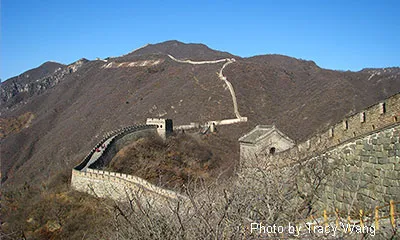 The first thing your friends will ask when you get back is, "Did you walk on the Great Wall?" Considering the immense length and variety of the wall sections, the Mutianyu section, located 65km to the north of Beijing, is a good place to make sure you have a satisfying visit.
Despite being a popular site, it tends to be a bit less crowded than some of the others. It includes the longest fully-renovated section which is open to tourists, making it safer for you to enjoy your visit. In addition, if you choose to use them, there is a cableway to ride up and down, and a luge to ride down on.
This section boasts some especially interesting watchtowers. The view from the wall has magnificent scenery all year round, including the wooded hillsides, pretty Spring flowers, waving Summer grasses, colorful Autumn leaves, and blanketing Winter snow. The most comfortable weather for visiting is in Spring (April – May) and Autumn (September – October). However, crowded times to avoid are May Day holiday (May 1 – 3) and National Day Holiday (October 1 – 7).
2. The Forbidden City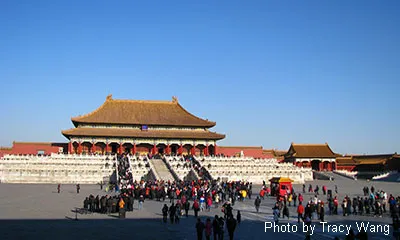 On any visit to Beijing, you must visit the Forbidden City. Extremely popular with both domestic tourists and foreigners, the site boasts about 14 million visitors annually, so you really don't want to be the only person who didn't look inside.
Located in central Beijing, the palace is massive, the largest and best-preserved ancient palace in the world, with somewhere near 1,000 rooms each containing well-preserved furniture and artifacts presenting a detailed picture of life during 500 years of dynastic rule.
A visit to the Forbidden City is an opportunity for you to begin to understand the essence of China and its history. Chinese people turn to it to reinforce their own appreciation of their culture, and of course it is listed by UNESCO.
The best time to visit is Spring (late March to early June) and Autumn (late August to late November) while avoiding extra crowded holiday times.
3. The Bund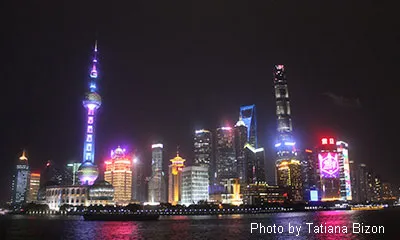 Shanghai is the world's most populous city, numbering over 24 million residents. Foreign visitors to Shanghai visit the Bund, as this street presents like a living museum of its colorful 100-year-old colonial history.
Tourists enjoy a walk along the mile-long waterfront promenade observing the 52 buildings in a variety of architectural styles, with stories to hear about each one. The street is spectacular by day or by night with the buildings wonderfully lit up. Walking early enough in the morning provides an opportunity to appreciate the daily life of local residents as they participate in daily exercises.
Some specific items to look into and enjoy along the way, are the museum in Astor House Hotel; a movie poster gallery in Peace Hotel; the beautiful mosaic ceiling of the Hong Kong & Shanghai Bank; and the Lovers' wall.
4. The Terra-cotta Warriors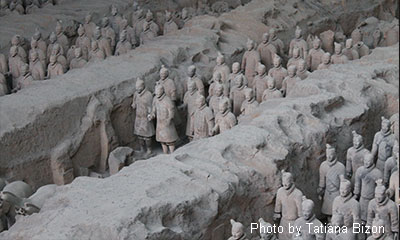 Nobody should miss out on seeing the fascinating Terra Cotta Warriors at Xi'an. There is a story to hear about the discovery of the underground pits which are full of life-sized warriors, horses, and chariots, each meticulously designed with a unique facial expression. As time passes, more statues continue to be unearthed, repaired and put on display by onsite archeologists. It's no surprise that this is one of the greatest archeological sites in the world. There are displays, guides, books and movies to help you learn how and why the Terracotta Army was created to guard and protect China's First Emperor in the afterlife.
As well as enjoying a visit to the Warriors' pits, you will find the rest of the city of Xi'an fascinating and enjoyable with the city wall, drum and bell towers, and even wonderful snacks in the Muslim quarter.
The Warriors can comfortably be visited any time of year. However, it is best to avoid the May holiday and National Day holidays.
5. Dujiangyan Panda Valley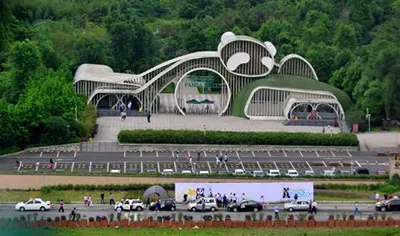 Everybody loves Pandas, and we all know that they come from China. What could be better than a chance to interact directly with real, live Pandas.
The Dujiangyan Panda Base, or China Conservation and Research Center for Giant Pandas, is situated in Mt. Qingcheng Town, about 34 miles (56 km) northwest of Chengdu. The center has a panda rescue and quarantine area, a research area for disease prevention and control, a recovery and training area, a reception and education area, a vegetation area, and a service area.
At the center, visitors can watch and even cuddle the pandas, and also volunteer to care for and handle the animals. This includes cleaning, food preparation and feeding, and also hiking to conduct research into their natural habitat.
You can visit any time of year, but in summer there are baby pandas to enjoy. And mornings are the best time for a day visit.
6. Li River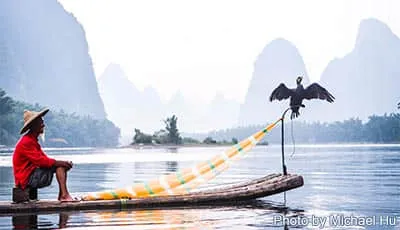 China has some spectacular scenery, the likes of which you won't see anywhere else in the world. The Li River is in Guangxi Zhuang Autonomous Region, flowing 83 kilometers from Guilin to Yangshuo. You can take a 4-5-hour cruise along the river where you will be delighted with sights of the gorgeous Karst peaks, see water buffalo in the fields, watch peasants in their rice paddies, see cormorants diving, and wave to children and fishermen floating by on bamboo rafts.
Other sites along the river include Elephant Trunk Hill, the scenery of Chuanshan Park, Daxu Ancient Town, Crown Cave, and Half-Side Ferry.
If you visit in July to October the weather will be clear and bright, and the views magnificent. The misty, rainy weather from April to June has a charm of its own. In the low season (November to March) the water level is low and the cruise shortened to 2 hours, but the crowds are less and it is still beautiful.
7. Potala Palace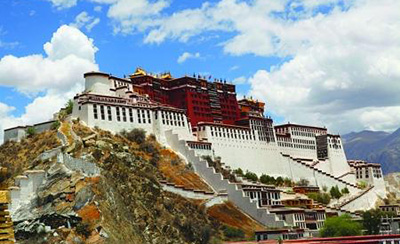 The rare and special Potala Palace, the highest ancient palace in the world, is on top of Moburi, or Red Hill, in central Lhasa, Tibet. Pilgrims come from around the world to this centuries-old symbol of Tibetan history and Buddhist belief.
The palace is made up of the Red Palace, and the White Palace, each full of artifacts and stories to tell. On top of the Red Palace are seven roofs of gilded bronze which shine like gold.
The site is strictly controlled, with only 4,000 visitors allowed each day, and only for an hour each. ID documents are carefully checked, and security personnel make sure tourists are not carrying forbidden items. Tibetan taboos include modest clothing, no hat or sunglasses, no liquids, no photos and so on. You will also need to be in good physical health to avoid altitude sickness as you climb the 100 meters of stairs.
With its high elevation, Tibet's seasons are different, and the winters are longer. Tibet is closed for winter, and reopens in early April. Summer (June to August) is the busiest travel time, and Autumn (September to October) when the air is clear is also very popular.
8. Mt. Everest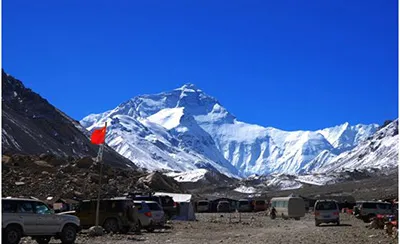 The best-known aspect of Mt Everest is in Nepal, but the less-known north side is accessible through Tibet. On this China side, the mountain is a kilometer-wide U-shaped valley, and watching the golden triangle created by the sun as it rises at Mt Everest on the China side is special and beautiful. The scenery and experience of Tibetan culture adds to the experience.
Base camp, at 17,060 ft, is lower than on the Nepal side, and there is a Post Office so you can send home a postmarked post card. Construction of a hotel and museum as well as supply shops for mountaineers began in 2017, with completion expected in 2019. There will also be a helipad and medical center. Already a paved road has been constructed up to the base camping area.
The weather is vitally important to mountain climbers. The best weather for camping and hiking is in May and October, with a good chance of clear days to see the peak and the starry sky at night. Summer (June to September) is monsoon season when Everest tends to be covered by mist. In winter (November to April) the area is beautiful and less crowded, but snowy, icy, and windy.
9. Tianzi Mountain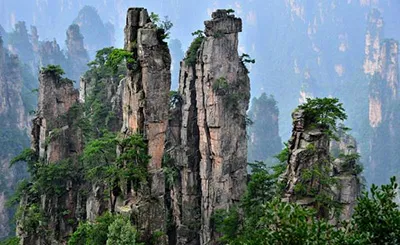 Tianzi Mountain with its stunning scenery lies in the northern part of Wulingyuan Scenic Area in Hunan Province. Here visitors can enjoy views of the weathered sandstone towers which inspired the floating Hallelujah mountains in the movie Avatar. The views of the awe-inspiring peaks rising one beyond another are appreciated in all seasons and times, especially the Sea of Clouds, Rays of Sunshine, and Snow of Winter.
A six-minute ride in a cable car is an opportunity to take in the wonder of the view and marvel at each remarkable sandstone shape.
It's best to visit between April and October. In April (Spring) you can take the best photographs. Summer has hot days and cool nights, and the air is clear. In Autumn, you can avoid heat and cold and rain. Winter is cold and windy, with heavy snow falls in mid-January to late February creating beautiful snow scenery. As always, avoid the holidays 1-7 May, and 1-7 October.
10. Tiger Leaping Gorge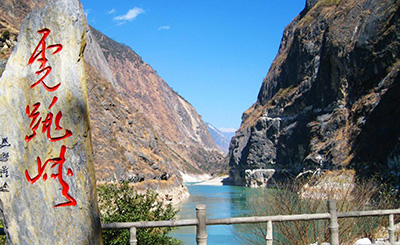 One of the deepest river canyons in the World, the spectacular Tiger Leaping Gorge is on the Jinsha River, a primary tributary of the upper Yangtse River, 60 kilometers north of Lijang City, Yunnan, in southwestern China.
Tourist buses take the lower road along the north side of the gorge to the various viewing platforms. There is also an upper trail for hikers with steep paths, ladders, and stairs, set up by local people (and so fees will be required to use it.) The indigenous Naxi people have a unique culture and traditional food. There are also rare species of animals and plants.
The best times to visit are Spring (April – May) or Autumn (September – October) when the weather is clear and dry. Summer (July – August) are rainy making landslides a real possibility, and Winter is very cold at night with some snow.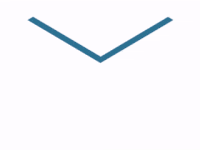 Have a question? Or can't wait to immerse yourself in the engaging journey of Chinese culture? Send us a message! Our top China specialist is ready to assist and connect with you without delay!