August is also one of the hottest months in Shangri-La, when the temperature is between 8°C/46.4°F and 21°C/69.8°F. It is still cool during the period, but there is a lot of rainfall.
| | | | | |
| --- | --- | --- | --- | --- |
| | Average Maximum | Average Minimum | Highest Maximum | Lowest Minimum |
| ℃ | 20 | 10 | 21 | 8 |
| ℉ | 68.0 | 50.0 | 69.8 | 46.4 |
Rainy Days: 31 days
What to wear and bring
Early August
In early August, the overall temperature is generally 17°C/62.6°F. As most of the days are rainy days, it is recommended that you wear shorts or lightweight pants, or skirts and lightweight coats, etc. and bring rain gear.
Mid-August
It is hot in the middle of the month, when the highest temperature is above 18°C/64.4°F. And there are mostly moderately rainy and showery days. It is suggested that you wear light clothing such as shorts and a vest, or a dress.
Late August
In late August, there are still a lot of rainy days, and the temperature situation is similar to the middle of the month. It is recommended that you wear cool clothing like a vest, and a skirt or lightweight pants. Because of the rainy days, the ground is often wet and slippery, and you need to avoid falling by wearing non-slip shoes.
Historical Shangri-La weather in August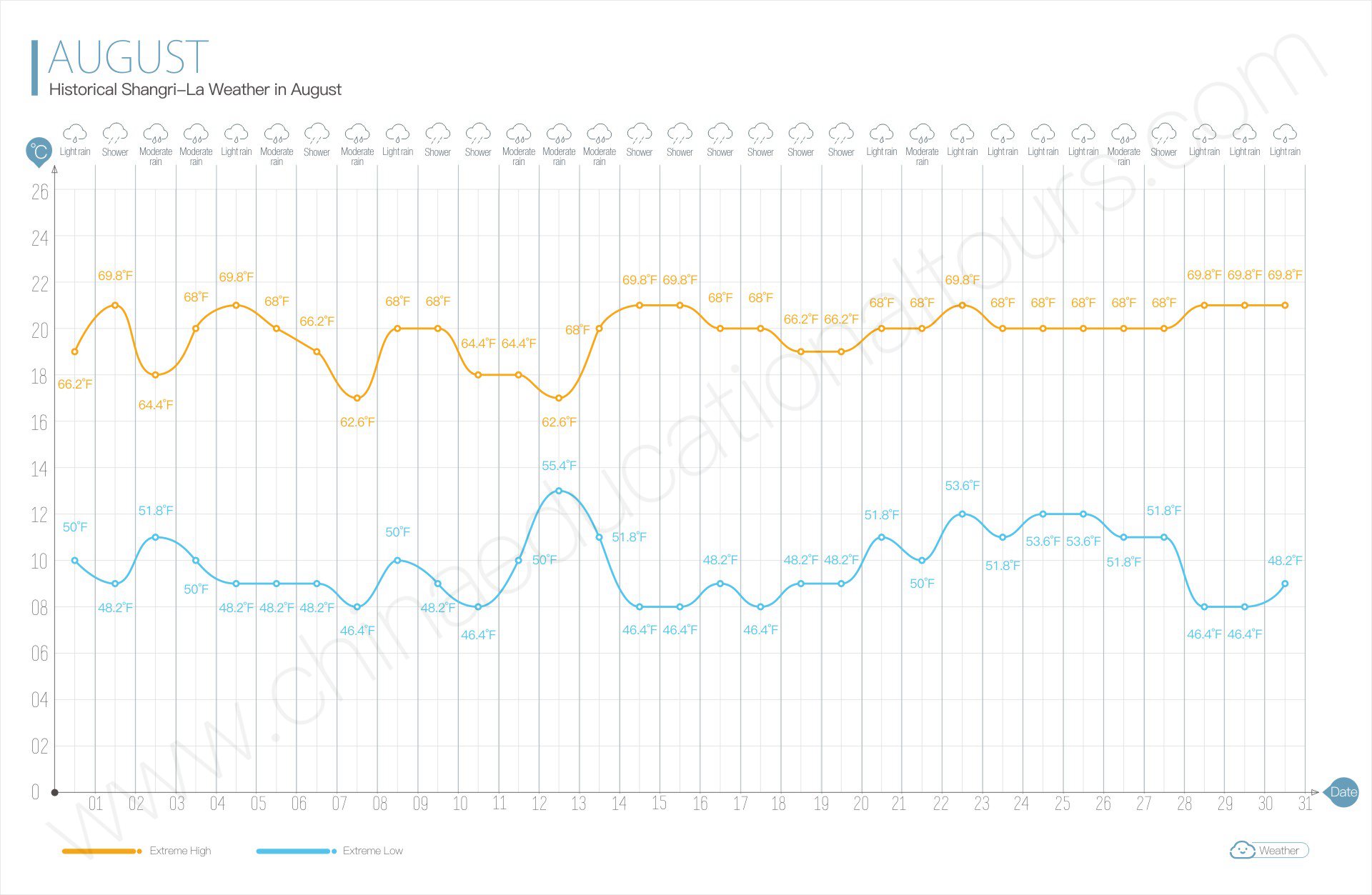 click here to enlarge