HZ-01:

2-Day Hangzhou City and Tea Culture Tour

With a history of more than 2,200 years, Hangzhou boasts numerous cultural relics. You can learn about Buddhism by visiting LingYin Temple, which was built in 326 and survived the ups and downs of Buddhism. Flying Peak is in front of it, with grotto art in southern China. On the second day, you will go to Meijiawu Tea Fields, which is one of the main tea producing areas of West Lake Dragonwell. Also you will not miss the famous West Lake before departure.
Trip Highlights
Admire the ancient religious buildings and architecture in Lingyin Temple
Appreciate more than 470 Buddhist grottoes on Flying Peak
See traditional Chinese workmanship and intangible cultural heritage
Draw a picture on an umbrella
Taste local tea at a farmer's home
Cruise on the West Lake and visit its island – Three Pools Mirroring the Moon
Suitable For: School, Family, Friends, Solo
Full itinerary for City Tour of Paradise on Earth
Day 1
Hangzhou Arrival: Religious and Workmanship (lunch)
Morning
On your arrival, you will be picked up from the airport or train station. Your first stop is Lingyin Temple and Flying Peak. The temple is still functional and you can see that the local people come to pray in the courtyard. It contains numerous pagodas and is a very peaceful place to visit. Outside the temple, there is Flying Peak. The landscape is quite different from the surrounding peaks. It looks like a peak flying from somewhere else, which is why people gave it that name. You will be immersed in the Buddhist atmosphere. Have lunch at a local restaurant.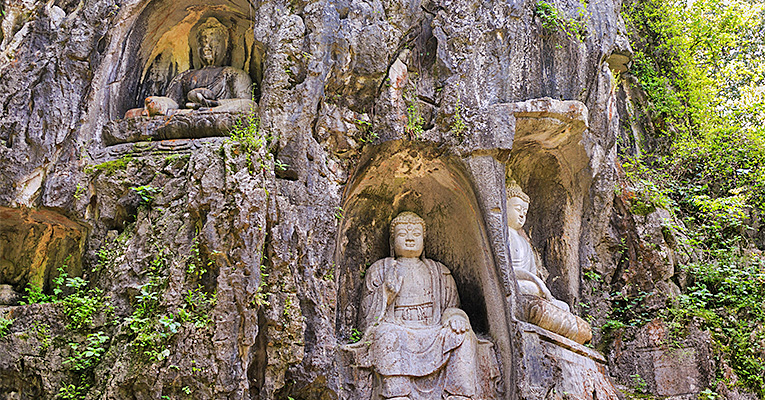 Flying Peak
Afternoon
We will take you to Hangzhou Workmanship Demonstration Pavilion, which is designed to display, promote and develop traditional Chinese workmanship. More than 30 industrial art masters and inheritors of intangible cultural heritage have been attracted to the pavilion to showcase 21 kinds of craftsmanship, including stone carving, textile printing, bamboo chopsticks, and silk umbrellas. You will have a chance to learn how to draw a picture on an umbrella.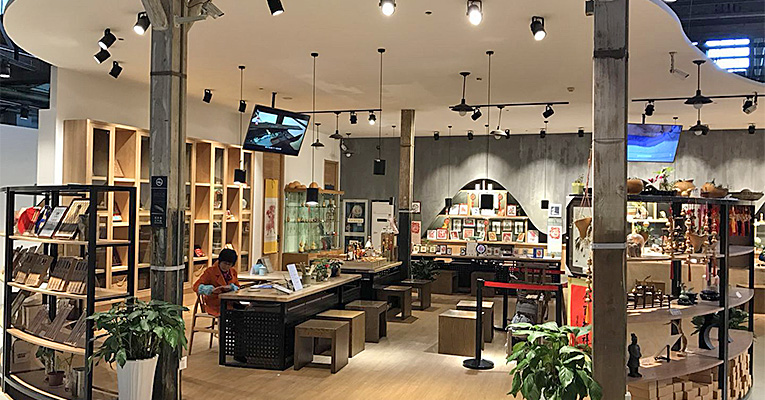 Hangzhou Workmanship Demonstration Pavilion
Evening
Recommended activity:
Impression West Lake is another "Impression" series live performance after 'Impression Sanjie Liu' and 'Impression Lijiang'. Through dynamic interpretation and reappearance of real scenes, Hangzhou's urban connotation and natural landscape were condensed into a high-standard artistic feast, which was introduced to the world.
Day 2
Hangzhou Departure: Tea Culture and West Lake (breakfast& lunch)
Morning
After breakfast, our driver and guide will pick you up from your hotel. You will firstly arrive in Meijiawu, which is an ancient village where Dragonwell green tea is planted. You can see a variety of tea plantations in the field. Sit down at a tea farmer's house and taste the local tea slowly, you will find your mind is peaceful. You can also learn about a tea farm's routine by talking with them. A lunch of traditional local cuisine will be served at a farmer's home.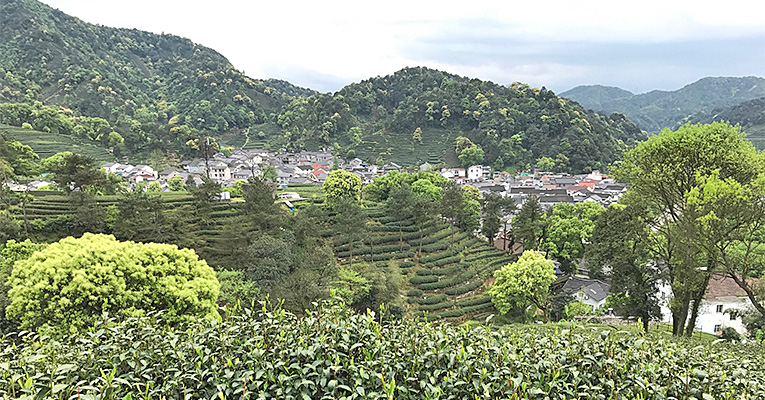 Meijiawu Tea Farm
Afternoon
After a leisurely visit in the village, you will be back to the city and visit the beautiful West Lake. It is in the heart of Hangzhou and gives the city its picturesque and romantic feeling. There are also several bridges and walkways on the lake. You will board a big Picture Boat to cruise on the lake with a stop to visit The Island – Three Pools Mirroring the Moon. It takes about 2 hours. The tour ends here. Our guide and driver will take you to the airport or train station for your departure to your next destination.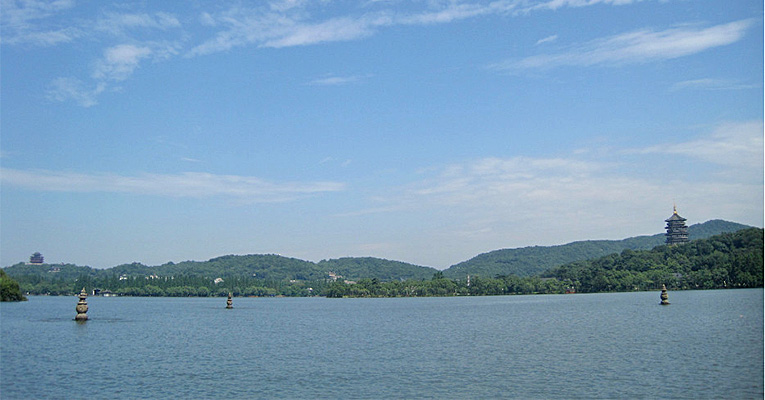 Three Pools Mirroring the Moon
Featured Hotel
| | Comfortable | Deluxe |
| --- | --- | --- |
| Hangzhou | ZhongWei Sunny hotel | Wyndham Grand Plaza Royale Hangzhou |
What's Included
Experienced tour guide
Entrance fee to all spots listed in the itinerary
Well selected hotel accommodation
Meals mentioned in the itinerary
Expert drivers and comfortable vehicles with air-conditioning