HZ-02:

3-Day Private Tour in City and to Nanxun Water Town

Hangzhou is an ancient city with a history and culture of more than 2,200 years. You are not only going to visit LingYin Temple and Flying Peak, but also learn how to draw a picture on an oil-paper umbrella. Compared with other famous water towns, Nanxun is less touristy and has kept its original look. You can also see the undeveloped area and listen to the legend stories. On the last day, you will relax in Meijiawu Tea Fields and try the fresh green Dragonwell tea. Finally visiting the well-known West Lake is a perfect ending to the trip.
Trip Highlights
Learn about Buddhism in Lingyin Temple
Marvel at more than 470 Buddhist grottoes on Flying Peak
Get to know about Chinese workmanship and intangible cultural heritage
See the wedding show in Nanxun Ancient Town
Taste fresh tea in Meijiawu Tea Fields
Cruise on the West Lake to its island
Suitable For: School, Family, Friends, Solo
Full itinerary for Water Town and City Tour in Hangzhou
Day 1
Hangzhou Arrival: City Tour (lunch)
Morning
On your arrival, you will be picked up from the airport or train station. Firstly you will go to Lingyin Temple and Flying Peak. Lingyin Temple was founded in 326AD, and is regarded as the most recognized temple in Hangzhou with a long history of about 1,700 years. It survived the ups and downs of Buddhism and is still functional now. Outside the temple, there is Flying Peak. The landscape is quite different from the surrounding peaks. That is why people described it as a peak flying from somewhere else. You will be immersed in the Buddhist atmosphere. Have lunch at a local restaurant.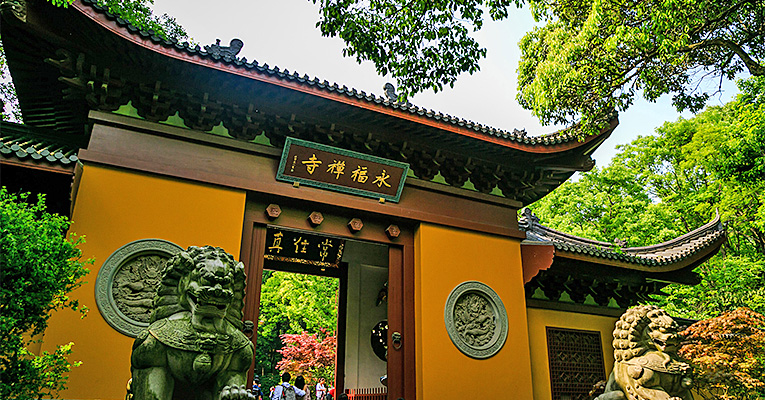 Lingyin Temple
Afternoon
We will take you to Hangzhou Workmanship Demonstration Pavilion, which is designed to display, promote and develop traditional Chinese workmanship. More than 30 industrial art masters and inheritors of intangible cultural heritage are attracted to the pavilion to showcase 21 kinds of craftsmanship, including stone carving, textile printing, bamboo chopsticks, and silk umbrellas. You will have a chance to draw a picture on an umbrella.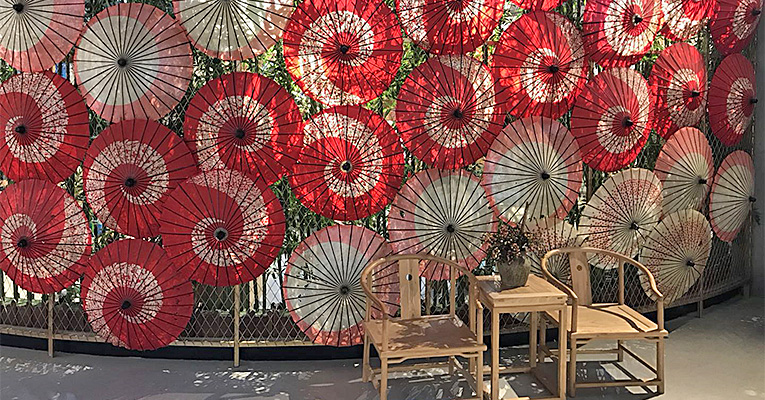 Silk Umbrellas
Evening
Recommended activity:
'Impression West Lake' is another "Impression" series live performance after 'Impression Sanjie Liu' and 'Impression Lijiang'. Through dynamic interpretation and reappearance of real scenes, Hangzhou's urban connotation and natural landscape were condensed into a high-standard artistic feast, which was introduced to the world.
Day 2
Hangzhou: Nanxun Water Town (breakfast & lunch)
Morning
After breakfast, our guide and driver will pick you up from your hotel and take you to Nanxun Water Town. It takes around 2 hours by road. On arrival, you will visit Jiaye Library and the Former Residence of Zhang Shiming. And then you can catch up on the wedding show at Little Lotus Villa, which was the private garden of the richest man, Liu Yong, in the late Qing Dynasty. Have lunch at a local restaurant.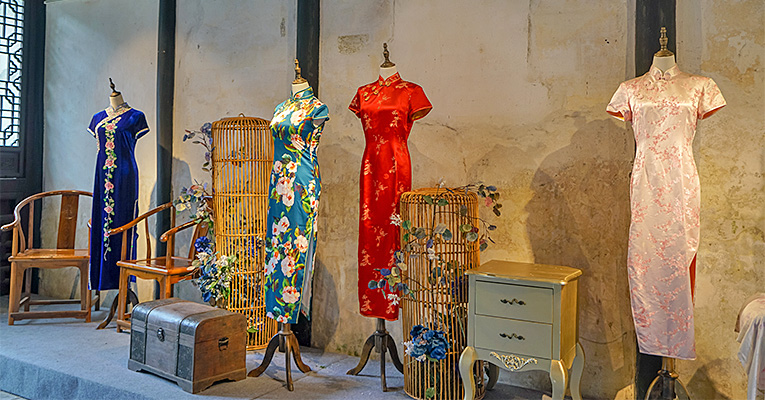 Indoor Scene of the Former Residence of Zhang Shiming
Afternoon
Boarding a rowing boat along the river, you will have leisure time to appreciate some peaceful moments in this quiet town. If you like, you can stop by the Lake Silk Museum after disembarkation. Nanxun Town was famous for its silk in the Ming and Qing Dynasties. This museum shows the development of the culture and history of silk. Today's tour will be finished at Baijianlou Buildings. There are hundreds of buildings along both sides of the river, connected by a long slab stone bridge. This area still retains its original appearance. You will be transferred back to Hangzhou after that.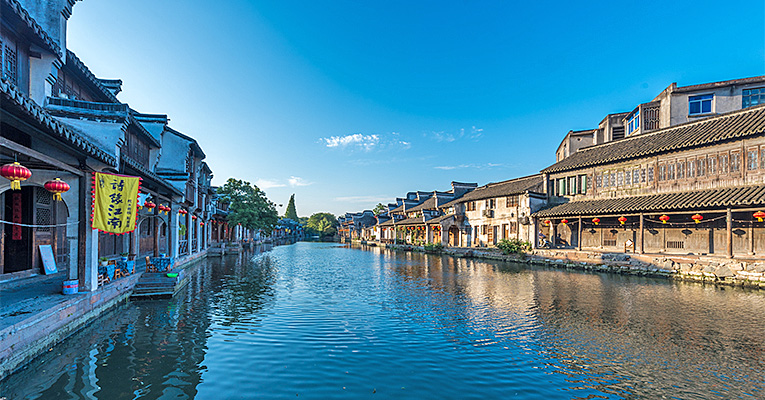 Baijianlou
Day 3
Hangzhou Departure: Tea Field and West Lake (breakfast& lunch)
Morning
After breakfast, our driver and guide will drive you to Meijiawu, which is an ancient village where they plant Dragonwell green tea. You can see a variety of tea plantations in the field. Sit down at a tea farmer's house and taste the local tea slowly, you will forget the hustle and bustle of the city. You can also learn about a tea farm's routine by talking with them. A lunch of traditional local cuisine will be served at a farmer's home.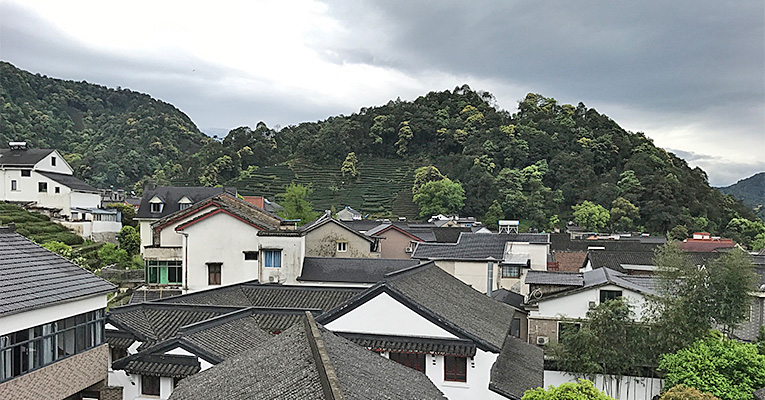 Meijiawu Tea Fields
Afternoon
You will be back to the city and visit the beautiful West Lake. It is in the heart of Hangzhou and gives the city its picturesque and romantic feeling. There are also several bridges and walkways on the lake. You will board a big Picture Boat to cruise on the lake with a stop to visit The Island – Three Pools Mirroring the Moon. Your tour ends here. Our guide and driver will send you to the airport or train station for your departure to your next destination.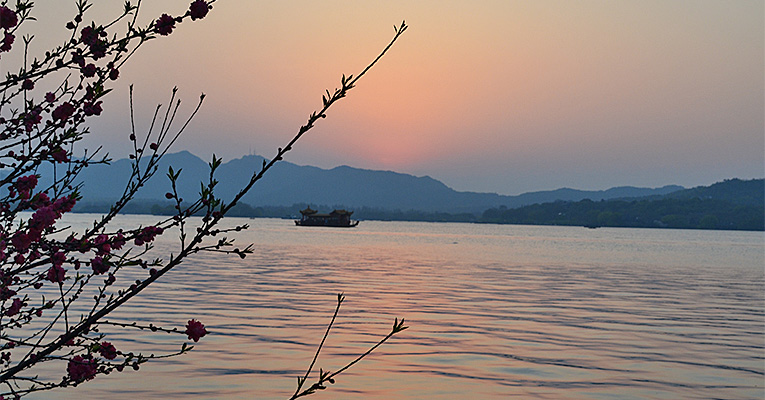 West Lake - Sunset
Featured Hotel
| | Comfortable | Deluxe |
| --- | --- | --- |
| Hangzhou | ZhongWei Sunny hotel | Wyndham Grand Plaza Royale Hangzhou |
What's Included
Good tour guide
Entrance fee listed in the itinerary
Hotel accommodation with daily breakfast
Meals mentioned in the itinerary
Expert driver and comfortable vehicles with air-conditioning