ST-03:

13-Day Shanghai - Guilin - Beijing Program

This music tour provides a valuable opportunity for overseas students and young musicians. You will present performances together with Chinese students of music and have a chance to learn Chinese musical pieces and musical instruments. We have selected Shanghai, Guilin and Beijing as representative of future China, beautiful China, and ancient China for you to visit. In this itinerary, touring the highlighted attractions, attending music workshops, and public performances are arranged logically. Yangshuo, which is a beautiful county near Guilin, is an ideal place to do some outdoor activities. You will have memories to last a lifetime after this trip.
Trip Highlights
Enjoy performances with Chinese students
Discover scenic landscapes in China
Communicate with Chinese students through musical exchange
Perform at local schools, a theater, a charity club and an NGO orphanage
Help to hire some large instruments and musical equipment if required
Learn about Chinese traditional instruments and musical pieces
Take a bamboo raft on the Li River
Suitable For: School, Educational Institution, Orchestra, Band, Choir Groups
Full itinerary for China Music Tour
Day 1
Shanghai Arrival
You will meet your guide on arrival at the airport. The guide and driver will send you to your hotel. After checking in at the hotel, you can have a good rest.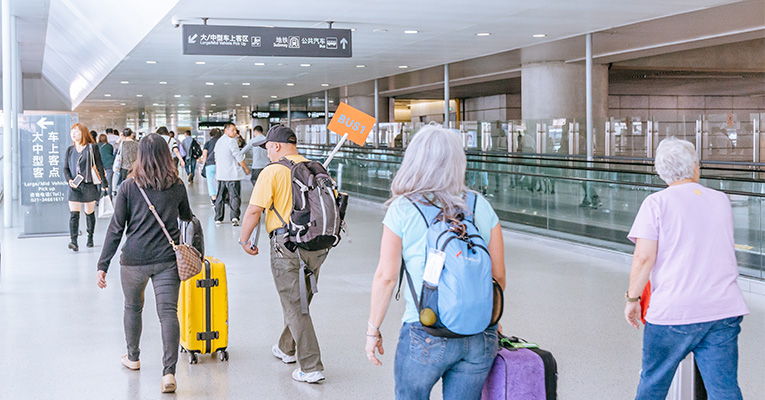 Shanghai Arrival
Day 2
Shanghai: City Tour (breakfast, lunch & dinner)
Morning
After breakfast, you will enjoy a day to explore Shanghai's charming sights. Oriental Pearl Tower is a landmark of Shanghai in Lujiazui, Pudong District, with a height of 468 meters. If you want a bird's eye view of the area, you can stand on the observation decks of three spheres at different heights, but especially on the 263-meter high sightseeing floor. Shanghai Urban History and Development Museum lies in the Oriental Pearl Tower, and reflects the modern history of Shanghai. The museum displays the substantial social changes by technology with antiques and exquisite models. And then you will go to visit Yu Garden which is the famous classical garden of a private property from the Ming Dynasty. It was built over the course of 20 years and has a 450-year history. The garden's elaborate design displays great elegance and charm. It is the birthplace of the Shanghai School of calligraphy and painting, so the plaques and inscriptions in the garden come from famous ancient artists. Located outside the Yu Garden, Yuyuan Bazaar is filled with souvenir shops and eateries. Here you can find food for lunch.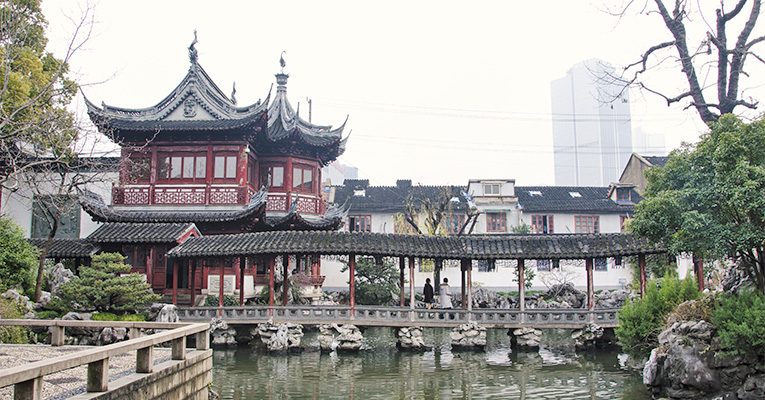 Yu Garden
Afternoon
The Old French Concession is worth a visit in Shanghai. The well-aged, old fashioned houses, lush plane trees (or Platanus), bookshops, and coffee bars, all represent the essence of Shanghai. Its enchantment has not vanished at the end of the modern era and remains perfectly preserved. After that, you will board a cruise to tour Huangpu River. Appreciate the fantastic view of the Bund, including the World Financial Center, exotic building clusters, and the international passenger Transport Center. You will experience the old and modern Shanghai while floating on the tranquil Pujiang River. Have dinner at a local restaurant.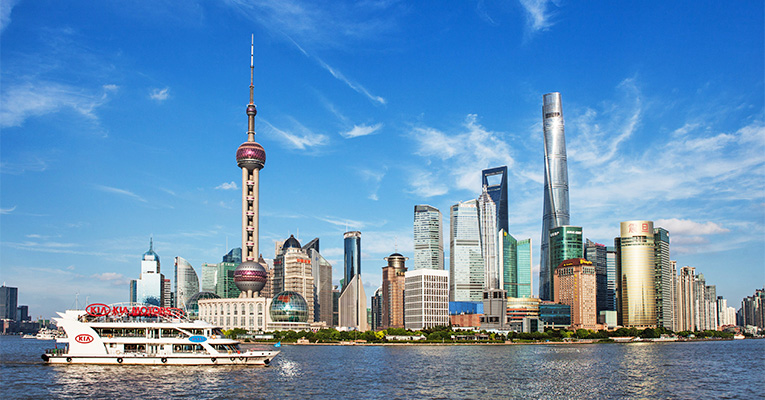 Huangpu River Cruise
Evening
Recommended activity:
A live acrobatic show by Shanghai Acrobatic Troupe or another one called 'ERA, Intersection of Time'.
Day 3
Shanghai: Music Workshop at School (breakfast, lunch & dinner)
Today you will go to a Shanghai local school, and have a full day program at a professional workshop and rehearsal before a performance. The general process is to understand and learn Chinese traditional Musical Instruments, learn to play a traditional Chinese song, and communicate and perform with local students or an orchestra. Lunch and dinner is arranged at the school.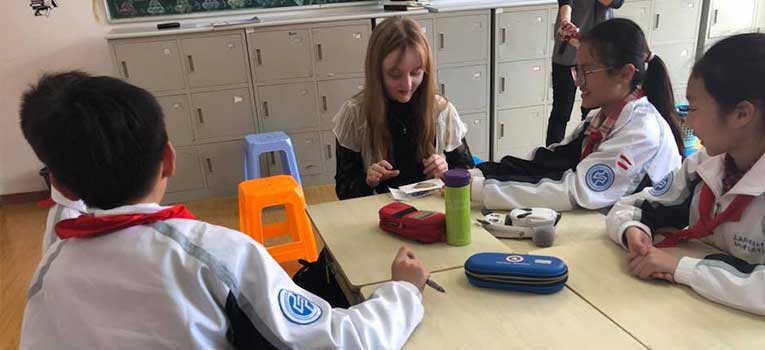 Shanghai Local School Communicate
Day 4
Shanghai: Public Performance (breakfast & lunch)
Morning
You will give a public performance with local students at the school. It may last about 1 hour to 3 hours. Enjoy your lunch at the school.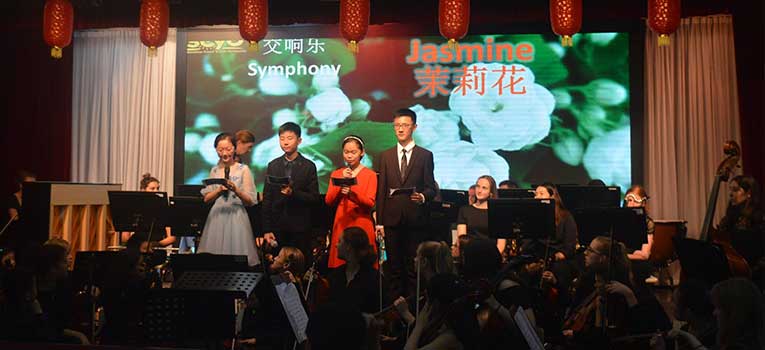 Music Performance
Afternoon
You can enjoy leisure time.
Day 5
Shanghai – Guilin by Speed Train: on the Train (breakfast)
Morning
After breakfast, your guide will escort you from your hotel to the Hongqiao Train Station. Take a speed train departing from Shanghai to Guilin. It takes around 9 hours.
Evening
When you arrive at Guilin Train Station, our guide and driver will pick you up and take you to your hotel to have a good rest.
Day 6
Guilin: LongjiRice Terrace Day Trip (breakfast, lunch & dinner)
Morning
Enjoy a guided hiking tour in Longji Rice Terrace. Interesting things can be found when you immerse yourselves in nature. It is located at around a 2.5 hour drive from Guilin city. Here are several ethnic minorities' ancient villages, such as the Zhuang and the Yao nationalities. Firstly you will arrive at the Zhuang village named Pingan Village. From there, you can climb up to the viewing platform called Nine Dragons Five Tigers (Jiulongwuhu). You will see a picture of nine dragons and five tigers formed by rice terraces. And then go to another viewing platform called Seven Stars around the Moon (Qixingbanyue). There you will see seven stars accompanying a moon. It is time to go back to the village for lunch.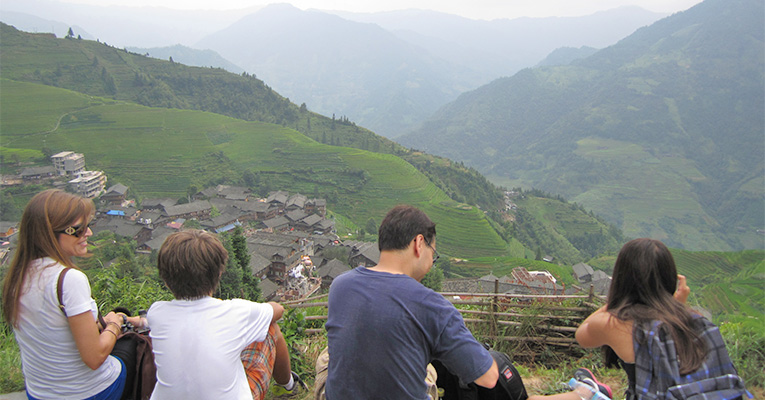 Afternoon
You can either walk around this village, chatting with local people, or hike to Ancient Zhuang Village for around 2 hours. It is the most well-preserved, oldest and largest stilted wooden building complex of Zhuang nationality in Guangxi province and even the whole country. Finally we will drive you back to Guilin in the late afternoon and have dinner in the city.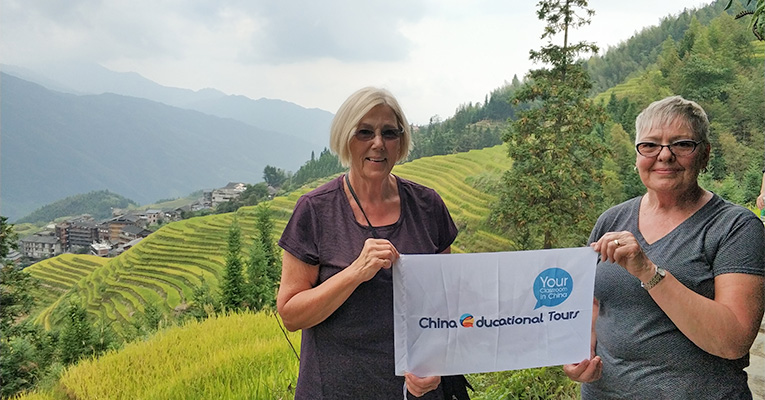 Day 7
Guilin/Yangshuo by Road: Music Workshop at School (breakfast, lunch & dinner)
Morning
After breakfast, you will go to a music workshop at a local school. Take this great opportunity to communicate with the local students through musical exchange and perform with them. Have lunch at the school.
Music Workshop
Afternoon
After the performance, our guide and driver will transfer you to Yangshuo for overnight after dinner in Guilin.
Evening
Recommended activity:
1. Impression Sanjie Liu Show uses the Li River as the stage and the mountains as the backdrop to give audiences a visual feast performed by more than 600 actors.
2. Yangshuo West Street is the oldest street, with a history of more than 1,400 years, which is attractive to a lot of foreigners. It comes alive with pubs and clubs open at night.
Day 8
Yangshuo: Outdoor Activities and Performance (breakfast, lunch & dinner)
Morning
After breakfast, you will explore the delightful scenery in Yangshuo by land and by river. This county has a history of 1400 years. It is a paradise to go cycling through the quiet and picturesque scenes accompanied by birds' twitters. And then you will go to the best section of the Li River for rafting. Spending your time on the turquoise water, you will take in the stunning scenery of Yulong River. It is the best way to admire the beautiful natural scenery on both sides of the river. Taste the local dishes for lunch.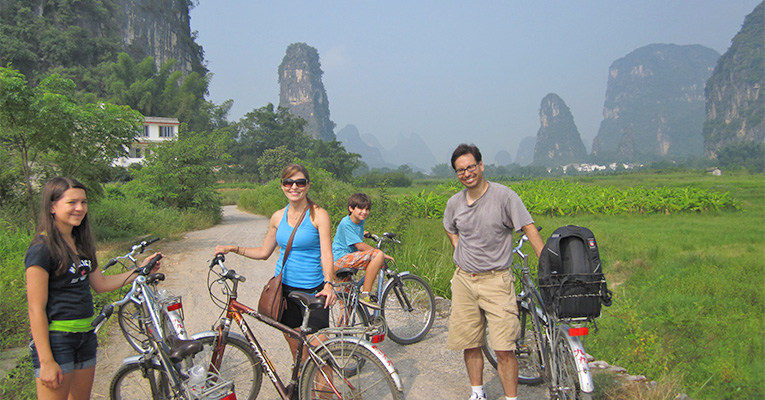 Cycling in Yangshuo Countryside
Afternoon
You will have a public performance together with the local students. Have dinner at the school.
Day 9
Yangshuo/Guilin – Beijing by Plane: on the way (breakfast)
After breakfast, your driver and guide will wait for you at your hotel and drive you from Yangshuo to Guilin airport. Take your flight to Beijing.
On arrival at the airport, you will meet your Beijing tour guide and be sent to your hotel.
Day 10
Beijing: City Tour and Public Performance (breakfast, lunch & dinner)
Morning
Our guide will lead you to visit the iconic spots today. Located on the traditional central axis of Beijing, Tiananmen is the most remarkable masterpiece of ancient city gates. The tower is 37.4 meters high with a red wall and yellow tiles. In the north of the square, there is a flag raising ceremony on a daily basis. Forbidden City is a must-see for any visitors who come to Beijing for the first time. As the imperial palace of the Ming and Qing Dynasty, it is a cultural symbol of traditional China. The view of the majestic palace changes with the seasons, and visitors not only enjoy the historical richness but also experience a marvelous moment. Have lunch at a local restaurant.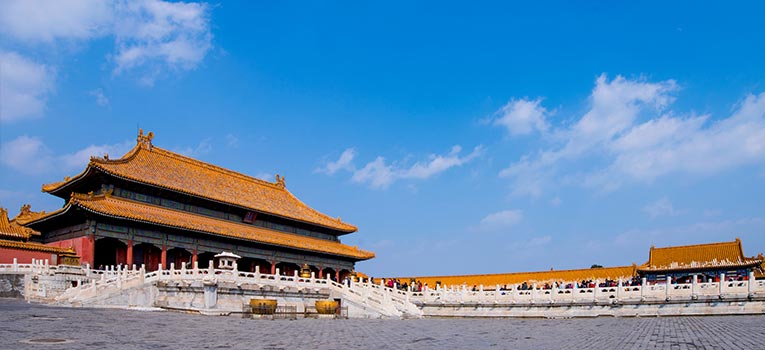 the Forbidden City
Afternoon
You will participate in a different and meaningful public performance in a Charity Club. Have dinner at the club.
Evening
Recommended activity:
1. The Legend of Kungfu premiered in 2004. In contrast to the traditional Kungfu shows, it demonstrates Kungfu through dramatic stories. The group also tours abroad and has a good reputation.
2. Acrobatics at Chaoyang Theatre was founded in 1984. Their performances have won more than 30 awards at home and abroad. "Blue And White Porcelain" (balancing a stack of bowls on the head), which is one of them, was on the stage of the Spring Festival Gala in 2015.
3. Peking Opera is one of five major operas in China and the quintessence of Chinese culture with a history of nearly 200 years. It was entertainment only for the court in the beginning and then slowly opened to common people as well.
Day 11
Beijing: the Great Wall and Public Performance (breakfast, lunch & dinner)
Morning
Take pleasure in admiring the great military engineering of the Great Wall. The numerous watch towers and unique building structure are the essence of the Mutianyu Great Wall, where a lot of foreign leaders have previously visited. Visitors can ride a cable car up or a slide way down to admire the Great Wall in an easy way. Enjoy your lunch on the way back to Beijing city.
Mutianyu Great Wall in Autum
Afternoon
You will be transferred to an orphanage and give a public performance there. Have dinner at the orphanage.
Day 12
Beijing: Music Exchange Day(breakfast, lunch & dinner)
Have a full day of exchanging music. You will have enough time for rehearsal with the local students before a performance at the end. Lunch and dinner will be arranged at the school.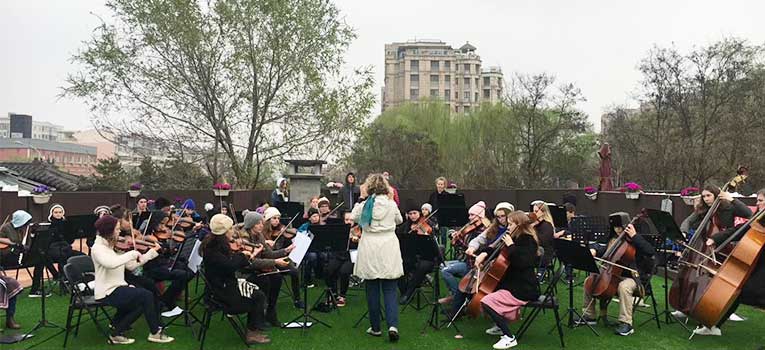 Rehearsal with Local Students
Day 13
Beijing Departure (breakfast)
Our guide will escort you to the airport from your hotel based on your flight schedule. And then you will take an international flight back home. Hopefully you will have enjoyed your whole trip with us.
Featured Hotel
| | Comfortable | Deluxe |
| --- | --- | --- |
| Shanghai | Narada Boutique Hotel Shanghai Bund | Radisson Blu Hotel Shanghai New World |
| Guilin | Guilin Bravo Hotel | Sheraton Guilin Hotel |
| Yangshuo | Green Lotus Hotel Yangshuo | Yangshuo Resort |
| Beijing | Penta Hotel Beijing | Regent Beijing |
What's Included
Bilingual local guides
Public performance fee as listed in itinerary
Safe transportation of instruments in China
Daily meals listed on the itinerary
Experienced drivers with air-conditioned vehicles
Entrance fee to the sites listed on the itinerary
Comfortable accommodation with daily breakfast
Speed train ticket from Shanghai to Guilin
Flight ticket from Guilin to Beijing