XA-04:

4 Days Xi'an Essence Tour with Mount Hua

Visit the capital of 13 imperial dynasties with us, we will show you the best of Xi'an. The world famous Terracotta Warriors, Big Wild Goose Pagoda, Ancient City Wall and Mt. Hua combo are all the places you don't want to miss when visiting Xi'an.
Trip Highlights
Professional local guide who knows the area well
Well-selected restaurants for authentic food
Close look at the thousand-year old warriors
Climb the steepest Mt. Huashan
Suitable For: School, Family, Honeymoon
Full itinerary for Discover Terracotta Warriors & Mount Hua with Local Experts
Day 1
Arrival in Xi'an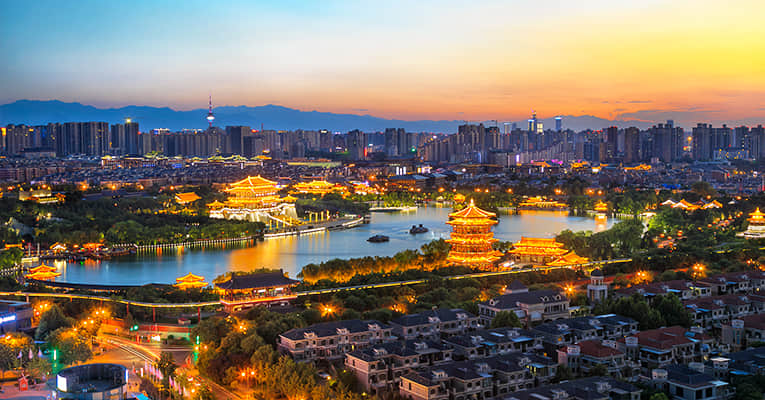 Night of Xi'an
When arriving at Xi'an Xianyang Airport (XIY), your guide will be waiting outside the luggage claim area. Meet your guide and be transferred to your hotel in the city center by private car and driver. The rest of the day is free for you to do as you choose. You could walk a few blocks to the Muslim Quarter for snacks and to meet some local residents, or watch the glorious Tang Dynasty Show, or explore the neighborhood on your own. Feel free to ask your guide for recommendations.
Day 2
Terracotta Warriors and City Tour (B,L)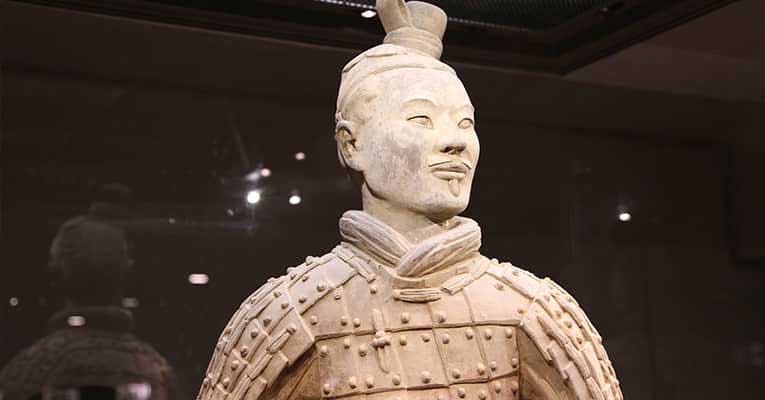 Visit The Museum of Terracotta Warriors and Horses in the morning. The vivid artwork displayed in these clay statues created 2000 years ago will amaze you. They were first discovered in 1974 by a farmer, who still signs photo books for visitors at the entrance of the museum. A simple lunch in the Friendship restaurant in the museum tastes very good after exploring the three pits. You will have some traditional northern Chinese food and see a stretching noodles demonstration. On the way back to the city, have a short stop at Chongde Pottery Factory to see how the Terra-Cotta Warriors are made. You could even try making your own clay warrior with your own hands. The go back to the city where your first stop is the Big Wild Goose Pagoda. It was built in 652AD for protecting the Buddhist scriptures brought back from India by Xuanzang, the most famous monk in the Tang Dynasty. Your tour ends at the Ancient City Wall. You may have passed it a few times already, but now you could climb up onto it and ride a bike or enjoy a rickshaw ride along this wide wall. Surveying the city's neighborhoods from the top of the wall with the sunset as a background is just about as peaceful as it gets.
Day 3
One Day Adventure to Huashan Mountain (B,L)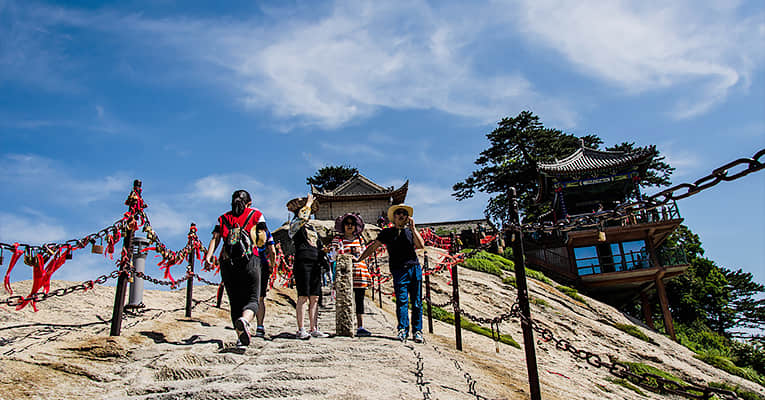 Huashan Mountain
Please prepare confortable walking shoes for the day of adventure. Today's lunch will be late so a big breakfast is recommended. Mt. Hua is located 120 km east of Xi'an City. It is one of the 5 most famous mountains in China, the holy place of Taoism. "Hua" sounds like "flower" in Chinese as the mountain peak is shaped like a lotus flower. Mt. Hua is famous for its steep cliffs, scary plank road and the breathtaking view. It takes 2 hours' driving to the entrance gate. You will take a cable car up to the North Peak. From there, you may walk east or west to climb some steep steps and take photos. Your guide will accompany you all the way. Have a simple lunch at local restaurant at the foot of the mountain and then return to the city. We highly recommend the dumpling banquet for your dinner tonight. Your guide will be happy to help you make a reservation.
Day 4
Shaanxi History Museum and Departure (B)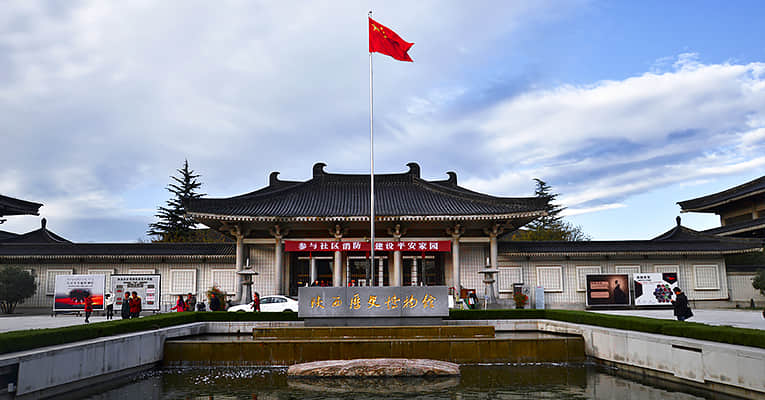 Gate of Shaanxi History Museum
Check out and have your bags ready after breakfast. Before departing, we will show you the most comprehensive provincial museum, Shaanxi History Museum. The four major galleries are built in Tang Dynasty styles, which has been the most prosperous dynasty in Chinese history. More than 370,000 fine artworks and culture objects are displayed covering a period of more than 1 million years. This will be a perfect ending for your Xi'an trip. Your guide and driver will take you to the airport or train station for your next destination.
What's Included:
Personal tour guide and transportation
Airport pick up and drop off
Meals as listed
Entrance fee to the listed spots
Hotel accommodation with daily breakfast
Hotel Options:
Standard: Grand New World Hotel Xian
Comfortable: Grand Noble Hotel Xi'an
Deluxe: Hilton Xi'an