The Curriculum of Senior High School in China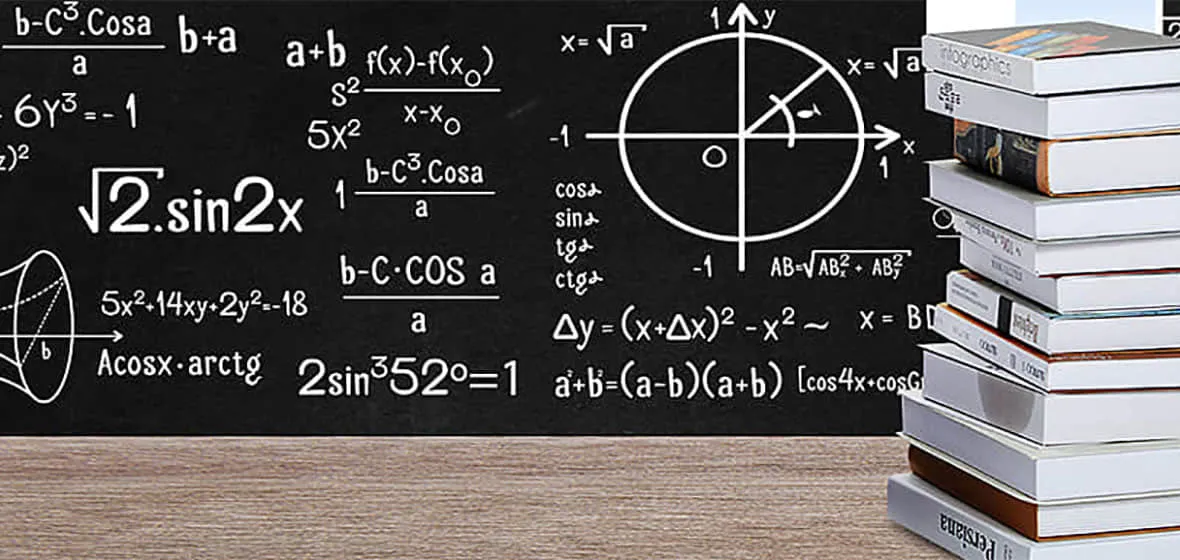 The purpose of senior high school education is to further improve the national quality after the nine-year compulsory education and to cultivate more valuable talents. Admission into senior high schools paves the way for students to attend the significant National College Entrance Examination. Almost the entirety of the final school year is devoted to preparation for this examination. The curriculum of the whole country is standardized, following the standards formulated by the Ministry of Education.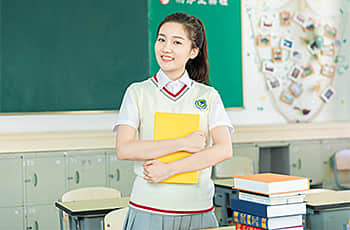 The Basic Principles to Choose Curriculum Content
1. Epochal Character
The content of the curriculum should accord with the progress of contemporary society and the development of science and technology, and strengthen the connection with social life.
2. Fundamentality
The curriculum content emphasizes the ability to acquire the necessary knowledge and includes a flexible application for students, focusing on cultivating their desire for knowledge. It is also essential to develop students' competence in analyzing and solving problems, as well as the ability to communicate and cooperate with others, in order to fit comfortably into work culture as well as the whole society.
3. Selectivity
Society needs a diversity of talent. On the premise of ensuring that each student achieves a common foundation of knowledge, various subjects are designed in different categories and levels for students with different development potential to choose so as to meet the different needs of students for curriculum.
The Curriculum Structure
1. Composition
1) Learning fields
Setting up the learning field can better reflect the trend of modern science integration. It is also good for the overall planning of curriculum content and improving the comprehensive quality of students. Every academic year, students are required to obtain qualified scores in every learning field in order to balance the skills of each subject. There are eight learning fields, which are language and literature, mathematics, humanities and society, science, technology, art, sports and health, and comprehensive practical activities.
2) Subjects
The eight learning fields include 12-13 subjects such as Chinese, mathematics, foreign languages (English, Japanese, Russian, and more), ideology and politics, history, geography, physics, chemistry, biology, art (or music, fine arts), sports and health, and technology. Schools can choose the subject of either art or music and fine arts. Offering two or more foreign languages subjects is encouraged in those schools that have qualified resources.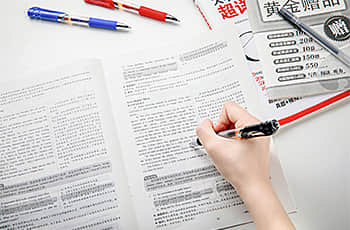 3) Modules
Each subject consists of several modules. Modules are independent of each other but reflect the logical connection of subject content. Each module has a clear educational goal, and also gives a request and suggestion for teachers' method of teaching and the students' learning styles. The development of modern science is happening so quickly that the relatively stable setting of school subjects may not catch up accordingly. The setting of modules can solve this contradiction by easily making the necessary adjustment of curriculum content in time.
2. Settings
The curriculum consists of two parts: compulsory and elective. We can tell students' study status through their credits. Credits are recognized by schools. In general, students who study a module (36 class hours) and pass the assessment will earn 2 credits. For graduation, students need to receive a total of 144 credits in three years. There are two semesters per year. The specific settings are as follows:
Learning Fields
Subjects
Compulsory Credits (total 116 credits)
Elective Credits Ⅰ
Elective Credits Ⅱ
Language and Literature
Chinese
10
Students take elective modules set up from the standard of each subject in different categories and levels.
According to the needs of local social, economic, technological and cultural development and students' interests, schools set up a number of elective modules.
Foreign Languages
10
Mathematics
Mathematics
10
Humanities and Society
Ideology and Politics
8
History
6
Geography
6
Science
Physics
6
Chemistry
6
Biology
6
Technology
Information Technology and General Technology
8
Art
Art or Music, Fine Arts
6
Sports and Health
Sports and Health
11
Comprehensive Practical Activities
Research-oriented Learning Activity
15
Community Service
2
Social Practice
6
The Main Courses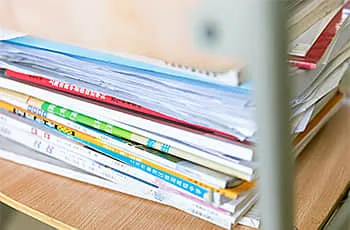 In the senior high school stage, there is mainly a single-subject curriculum. In the first year, students are required to take all of the courses, which includes Chinese, Mathematics, English, Chemistry, Physics, Biology, History, Politics, Geography, PE, Fine Arts, Music and Information Technology.
In the second year, all students need to choose whether they want to continue their study in a liberal arts department or science department. Chinese, Mathematics, and English are the three compulsory courses regardless for both. History, Politics and Geography are on the list of liberal arts, while Chemistry, Physics and Biology belong to science.
Sciences Class Schedule (one of the senior high schools in Beijing)
Monday
Tuesday
Wednesday
Thursday
Friday
Morning
Self-study
Chinese
English
Chinese
English
Chinese
1
Physics
English
Chinese
English
Chinese
2
Mathematics
Chinese
Mathematics
Mathematics
English
3
English
Biology
Chemistry
Chinese
Mathematics
4
Chemistry
Mathematics
English
Physics
PE
Afternoon
1
Chinese
Chemistry
Physics
Chemistry
Information Technology
2
Chinese
Physics
Biology
English
Biology
3
Moral Education
Mathematics
PE
Biology
Self-study
Liberal Arts Class Schedule (one of the senior high schools in Beijing)
Monday
Tuesday
Wednesday
Thursday
Friday
Morning
Self-study
Chinese
English
Chinese
English
Chinese
1
Mathematics
English
English
Chinese
Chinese
2
English
Chinese
History
English
Mathematics
3
Chinese
Mathematics
Chinese
Mathematics
English
4
Politics
Geography
Mathematics
Politics
Politics
Afternoon
1
Geography
History
Politics
History
History
2
History
Politics
Geography
Geography
Geography
3
Appreciation
PE
Appreciation
PE
Information Technology
Curriculum Implementation
Schools are encouraged to organize the curriculum reasonably and in an orderly fashion. Nowadays, compulsory courses are arranged for the first year and electives will be added gradually. When it turns to the second year, students need to choose one of the two departments in accordance with the National College Entrance Examination. Schools should ensure that every student has the necessary time for sports, arts and other activities to balance the majority of their review time during the third year. At the same time, schools should encourage students to choose more elective modules in the aspects of their particular interest and potential. Although the State Education Commission has attempted to reduce student loads by banning extracurricular studies and restricting homework, there has actually not been much improvement.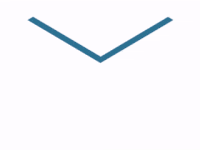 Have a question? Or can't wait to immerse yourself in the engaging journey of Chinese culture? Send us a message! Our top China specialist is ready to assist and connect with you without delay!