Top 10 Universities in China

Updated:2023
Your time studying at University should be some of the best years of your life, and lessons learnt will affect the rest of your life. Maybe you are considering undertaking at least some of your studies overseas, in China for example.
As you consider this exciting possibility, you might also think about participating in the University Tour to help you better understand China's University Culture, which is different from your home country – and, after all, isn't that just one of the reasons why you want to study there.
The top 10 universities selected here are based on the selection made on the "2023 Academic Ranking of World Universities".
Of course, there are many, many options. Here are details of the top ranked universities in China to help you begin to make an informed choice.
1. Tsinghua University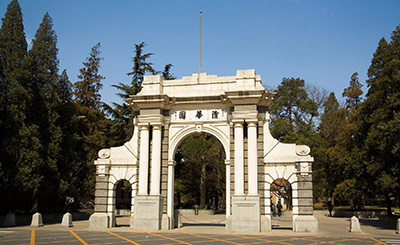 Tsinghua University is a research university based in the capital city, Beijing. Located on the site of "Qing Hua Yuan" (the Royal Garden of Qing Dynasty) in Haidian District, the campus is famous for its beautiful surroundings with shady trees and well-studied architectural complexes in different styles.
The primary language of instruction is Chinese, but there are graduate degree programs offered in English, with about 3,380 international students from 119 countries taking courses, and participating in basic Chinese language courses. Tsinghua University offers 39 Bachelor's degree programs, 99 Master's degree programs and 82 doctoral degree programs to the international students. In particular, fourteen of the Master's programs and four of the doctoral programs are delivered in English. The university has English-taught master's programs in Chinese politics, foreign policy and international relations; mechanical engineering; and global business journalism, among others.
Tsinghua offers an excellent opportunity to learn, especially in the areas of Science and Engineering, in beautiful surroundings right in the city of Beijing.
2. Peking University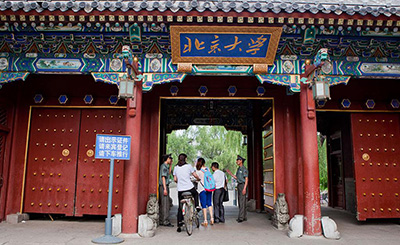 Also in Beijing, at the northeast of the Haidian District in the western suburbs, is Peking University, ranked number 4 in China. The university is particularly well known for its contribution to modern Chinese literature, poetry and art, and hosts a number of museums such as the Museum of University History and the Arthur M. Sackler Museum of Art and Archaeology. The campus, known as "Yan Yuan" (the gardens of Yan) is near the Yuan Ming Gardens and the Summer Palace.
The university has a second campus, Shenzhen Graduate School, in the modern city of Shenzhen, one of China's wealthiest cities and a Special Economic Zone. Every year, Peking University has approximately 2,000 international students studying on the Beijing campus and about 50 located at the Shenzhen Campus.
While still giving importance to basic sciences, the university has paid special attention to the development of applied sciences. With up to 40,000 students and about 4,500 academic staff, Peking university has 216 research institutes and research centers, and there are 2 national engineering research centers, 81 key national disciplines, 12 national key laboratories.
3. Zhejiang University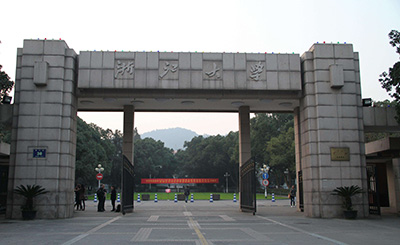 Zhejiang University is ranked fourth in China, and offers an opportunity for the best of both worlds. It is located in the east coastal city of Hangzhou, the capital of Zhejiang province, which lies 180km south of the large commercial center Shanghai. There is a well-known Chinese proverb about the city which translates as: "There is heaven above and there is Suzhou and Hangzhou below". The university is very large, and has seven campuses, namely Zijingang, Yuquan, Xixi, Huajiachi, Zhijiang, Zhoushan and Haining campuses, which in total cover an area of more than 426 hectares.
The International College of Zhejiang University is a special teaching and administration unit responsible for the environment and placement of international students and there are over 5,700 international students from 140 countries. With students from such a great number of nationalities, the college is virtually a miniature international community, offering the students a good opportunity to understand and experience diverse cultures. The university also offers college scholarships to international students who achieve excellent academic performance, abide by laws and school regulations and study in the school for more than one academic year, and for applicants of high competitiveness.
4. Shanghai Jiao Tong University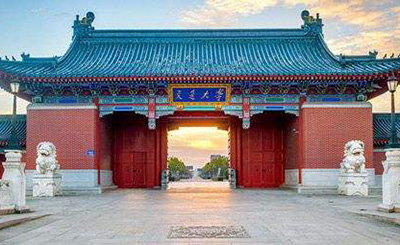 Ranked at number 3 in China, also in Shanghai, and with up to 40,000 students, Shanghai Jiao Tong University has five campuses within the city. With a total area of 400 hectares, the campuses are at Minhang, Xuhui, Fahua, Luwan and Qibao. Facilities are provided for activities such as student life, athletics, entertainment, and research. The main specialties are Engineering, Science and Technology, and Ecology and Management, and the university houses key laboratories and engineering centers. It is also close to Zizhu Science Park where more than 100 enterprise research centers promote lively community interaction.
The needs of overseas students are well-catered for, with five and a half thousand overseas students, and the university engages nearly a hundred long-term foreign experts. If Research and Development is your passion, then it is well worth the effort to be accepted at this university.
5. Fudan University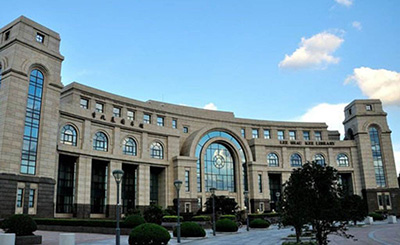 Fudan University, in the mega-city of Shanghai, is the top-ranking university in China. It has four campuses (Handan, Jiangwan, Fenglin, and Zhangjiang), all in Shanghai and with one central administration. The university was established in 1905, and nowadays there are around 45,000 students, and over two and a half thousand full time teachers and researchers. The university has 10 teaching hospitals, and the largest number of International students.
Fudan University offers many different types of international student programs, including degree-seeking programs, non-degree seeking programs as well as non-degree seeking language programs. Fudan offers 21 master's programs and 2 Doctoral programs conducted completely in English, in a variety of areas. There is an "International Student's Dormitory" reserved as living quarters for students from countries other than China.
Not surprisingly, Fudan is one of the universities in China whose undergraduate programs are the hardest for students to get in. It is certainly something to aspire to.
6. Nanjing University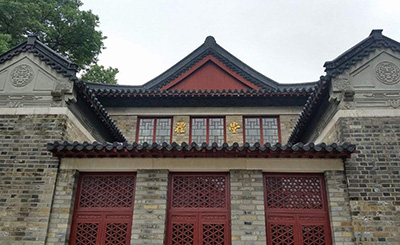 Nanjing University is in Nanjing, Jiangsu Province, about 300 km or 185 miles west of Shanghai, and studying here is an opportunity to enjoy this beautiful but bustling and progressive city. The three campuses are in Gulou in the city centre; Pukou, on the northern bank of the Yangtze River; and the Xianlin international campus, to the east of the city.
Here students will have easy access to Nanjing's most famous attractions, including Purple Mountain, the Presidential Palace, and the 1912 Bar Street, while enjoying the university status as a National Key University which ensures a high-quality student body and vibrant academic experience. A course of study through Nanjing University can be the perfect stepping point for cultivating your future professional career in China, or elsewhere.
Nowadays the university has built links with higher education institutions around the world, and has set up several collaborative institutes, including the Centre for Chinese and American Studies, a partnership with Johns Hopkins University.
7. University of Science and Technology of China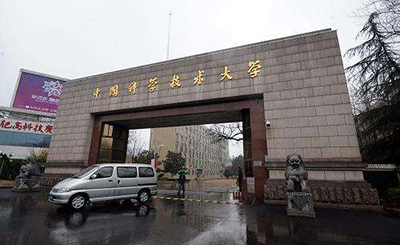 Not surprisingly, the University of Science and Technology in China claims to be one of the most important innovation centers in China. Located in Hefei, the capital of the Province of Anhui, the University of Science and Technology in China was founded in 1958 to meet the country's growing science and technology needs while boosting its international competitiveness. There are two campuses, the Downtown Campus in Huangshan Road, and Nanyanhu Lake Campus.
The university is regarded in China as the "Cradle of Scientific Elites" and focuses on fostering technological innovation and technology transfer in the IT industry, as well as microelectronics, health care, new energy, new materials and quantum information.
The university has about 15,500 students, and 1,812 faculty members. International students are welcome to study here, and clearly this would be an exceptional opportunity to learn in one of the most technologically modern situations.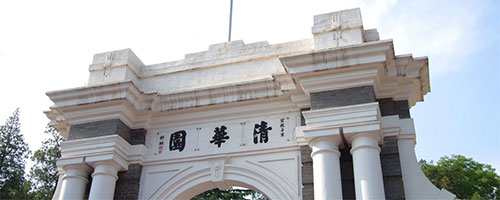 University & College Tours
China Culture and University Visit: 11 Days Beijing - Xi'an - Shanghai Tour
Learn more »
8. Huazhong University of Science and Technology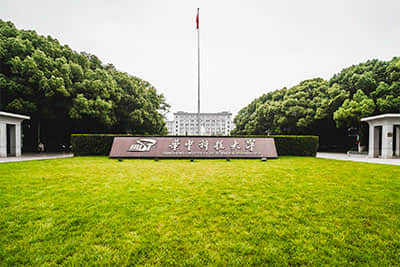 Wuhan is the capital of Hubei Province and is the largest city in Hubei, with a population of over 11 million. The Huazhong University of Science and Technology (HUST) in Chinese 华中科技大学 (pinyin - Huázhōng Kējì Dàxue). The campus covers an area of over 470 hectares surrounded by lush greenery, and is often referred to as the "University in the Forest."
HUST is a comprehensive research university that was first established in 1952. In 2000, the Wuhan Urban Construction Institute, Tongji Medical University, Wuhan Science and Technology Vocational College were merged into one university, now known as HUST. It was awarded the University Leadership Award, and elected as China's Top Ten Research Institutions by the academic journal 'Nature', called "The epitome of the higher education development of China".
In 2020, HUST has more than 3,400 full-time teachers, including over 1,200 professors, serving approximately 55,000 full-time students. The school of Electronic Information and Communications, Computer Science and Technology, Electrical and Electronic Engineering, and School of Software Engineering are the top schools in HUST. There are many graduates from HUST who are working for Huawei. They have a "Genius Youth Program" and recruits about 20-30 young talents from all over the world every year by presenting them with complex challenges and offering top salaries. The first year's salary ranges from 140,000 to 300,000 USD. In 2021, 35% of these talented young prodigies were from HUST.
9. The Chinese University of Hong Kong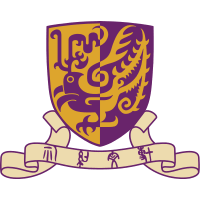 The Chinese University of Hong Kong (CUHK in Chinese 香港中文大學 Cantonese Yale: Hēunggóng Jūngmàhn Daaihhohk) was established in 1963. Situated in Shatin, the campus covers 137 hectares that overlook Tolo Harbour. It is the second oldest university in Hong Kong.
The university operates in both English and Chinese, although classes are mostly taught in English. CUHK is a top Hong Kong university with a strong emphasis on research and a global vision and a mission to combine tradition with modernity, and to bring together China and the West.
It's the only university in Hong Kong with Nobel Prize, Fields Medal, Turing Award, and Shannon Award. CUHK is a member of the Association of Pacific Rim Universities, Worldwide Universities Network, and the Association of University Presidents of China. CUHK teachers and students hail from all around the world. CUHK graduates are connected worldwide through an extensive alumni network.
CUHK responds to the fast-changing world by enhancing its reputation, presence, relevance, and impact globally as well as embracing cultural diversity and full inclusiveness. CUHK offers undergraduate and postgraduate level courses under the faculties of Arts, Business Administration, Education, Engineering, Law, Medicine, Science, and Social Science. Many of these courses are open to exchange and study-abroad students. Many students take courses with a focus on Hong Kong, China, and their neighboring regions.
10. Sun Yat-sen University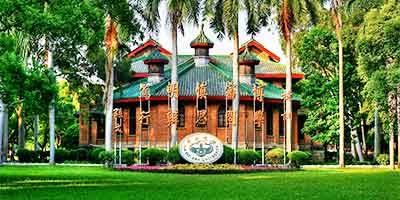 Sun Yat-sen University (SYSU) is found by Dr. Sun Yat-sen, who was the founding father of the Republic of China. It is one of the most beautiful campuses in China with over 100-year history. SYSU has five campuses in three cities of Guangzhou, Shenzhen, and Zhuhai. Guangzhou South Campus is the popular place for visitors. Most of its architecture presents old-style charm, which is the prominent landmark in the university. Red antique buildings and roads are surrounded by shady trees, creating a peaceful environment. At present, SYSU is a comprehensive university including the humanities, social sciences, natural sciences, technical science, medical science, pharmacology and management science.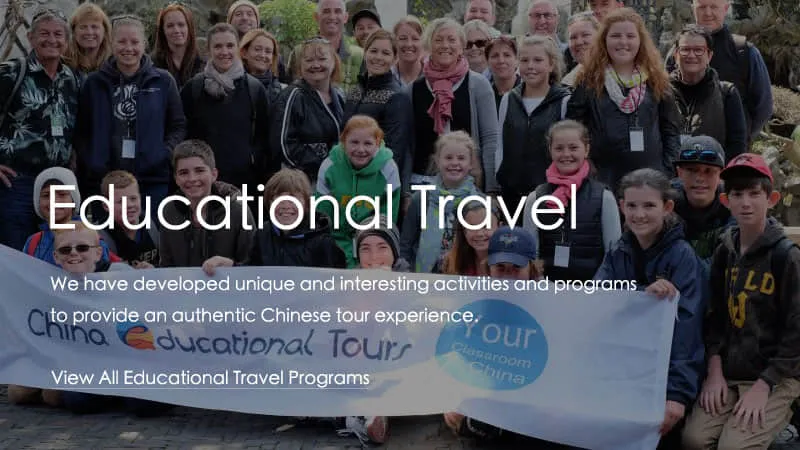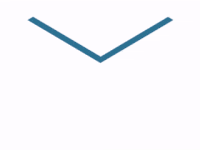 Have a question? Or can't wait to immerse yourself in the engaging journey of Chinese culture? Send us a message! Our top China specialist is ready to assist and connect with you without delay!