How to Travel to Macau from Hong Kong
Macau is located at the Pearl River Delta and close to Hong Kong. It is known as the casino capital of Asia. With its proximity to Hong Kong, you can take a day trip from Hong Kong and be back in the evening. It is recommended that staying at least a night in Macau, you can experience the colorful night-life. This article gives you ideas of transportation from Hong Kong to Macau, and what to do in the former Portuguese colony.
1. By Ferry (Most convenient and economical)
Taking the ferry (Speedboat) from Hong Kong to Macau is the most popular way for travelers. It runs every 15 minutes and takes about 1 hour.
There are four ferry terminals in Hong Kong:
1)Hong Kong-Macau Ferry Terminal (Preferred, most frequent ferries)
Service time: 24 hours
Address: 3/F Shun Tak Centre, 200 Connaught Road Central, Sheung Wan.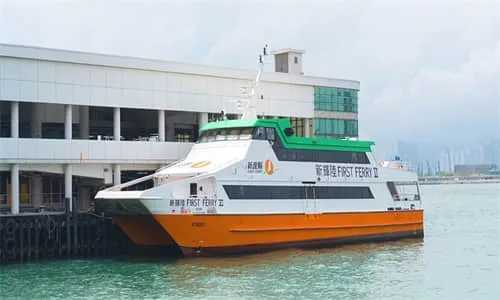 This terminal is the most convenient option if you are staying on Hong Kong Island. Many public transportations go to this terminal. You can also take the MTR train to the Sheung Wan Station and go out of Exit D, to the Shun Tak Centre.
2) China Ferry Terminal
Service time: 07:00-22:30
Address: China Hong Kong City, 33 Canton Road, Tsim Sha Tsui, Kowloon, Hong Kong (1/F Departure Hall, 2/F Arrival Hall)
It's close to Kowloon Park and the Harbour City Shopping Center. A popular choice for those staying in the heart of the Kowloon area.
3) Hong Kong International Airport - SkyPier
Service time: 07:15-22:30
Address: Hong Kong International Airport - SkyPier, Level 5, Terminal 1 (E2 Transfer Area)
If you are planning to go to Macau from Hong Kong International Airport, there are free shuttle buses available from the airport to the SkyPier.
4)Tuen Mun Ferry Terminal (Not recommended for inconvenient location)
Service time: 07:15-21:45
Address: 148 Wu Chui Road, Tuen Mun, New Territories
Less than 10 ferries are running everyday. Not recommended unless you are staying nearby.
Ferry Terminals in Macau:
1) Macau Outer Harbour Ferry Terminal
Address: Largo do Terminal Marítimo
Most of the ferries from Hong Kong arrive at this terminal and is very close to the tourist attractions in downtown Macau.
2) Macau Taipa Ferry Terminal
Address: Next to Macau International Airport (MFM)
Ticket fares:
Terminal name
Economic class
Super class
SkyPier
HKD 270
Super class: HKD 435
Hong Kong-Macau Ferry Terminal
HKD 171 (weekdays)
HKD 186 (weekends & holidays)
HKD 211 (night sailing)
HKD 346 (weekdays)
HKD 371 (weekends & holidays)
HKD 391 (night sailing)
China Ferry Terminal
Tuen Mun Ferry Terminal
Tips:
1) Please arrive at the ferry terminal at least 1 hour before departure, due to customs clearance and luggage check.
2) Prepare and take some medication if you suffer motion sickness.
3) The ticket fare information is for reference only.
2. By Bridge (The most money-saving option)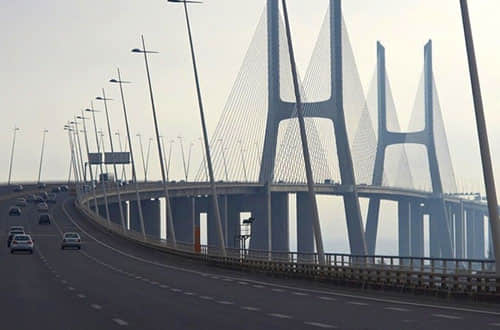 It is the world's longest sea-crossing bridge, the Hong Kong-Zhuhai-Macau Bridge was opened in October 2018. Travelers can choose to take the shuttle bus from Hong Kong to Macau.
Shuttle bus between Hong Kong and Macau Ports
Information of the Hong Kong-Zhuhai-Macau Bridge shuttle bus between Hong Kong Port & Macau Port.


Service time
Travel time
Ticket fare
Hong Kong Port-Macau Port
24 hours
40mins
HKD65(06:00-23:59)
HKD70(00:00-05:59)
Note:
1) Hong Kong-Zhuhai-Macau Bridge Hong Kong Port is next to the Hong Kong International Airport. At the Macau Port, there are many public transportations to take you downtown.
2) Each passenger can take one piece of luggage not exceeding 76cm x 51cm x 32cm in volume or 20 kg in weight.
3) The shuttle bus ticket counters and ticket machines are available at the restricted area of the departure hall or can be purchased online in advance
4) Children under 12 years old or 1.2meters, seniors over 65 years,and the disabled can get half-fare tickets.
5) There is a shuttle bus every 5-15mins from 06:00 to 23:59 and 15-30mins from 00:00 to 05:59.
6) The ticket fare information is for reference only.
Travel directly from downtown Hong Kong to Macau by bridge
You may also take buses from downtown Hong Kong to Macau at two destination points. The one-way ticket fare is between HKD160-180, and travel time is around 1.5-2 hours depending on the traffic and the stops along the way in Macau.
Stations in downtown Hong Kong:
1) Elements Cross-Border Bus Terminus
Address: 1/F, Mainland Coaches, Fire Zone, Elements Mall, 1 Austin Road West Tsim ShaTsui (Kowloon MTR Station Exit C)
Service time: 07:00-17:00, every 1 hour.
2) Jordan Station
Address: 505 Canton Road.
Service time: 07:00-17:00, every 1 hour.
Stops in downtown Macau:
1) Sands Macao
2) The Venetian Macao
3) The Parisian Macao
Note:
1) Each traveler is permitted to carry only one piece of luggage. The size should not exceed 56cm x 36cm x 22cm.
2) The coach will stop at both Hong Kong Port and Macau Port for customs clearance. Passengers must take all their luggage to and proceed through the customs clearance and then board the coach again. Do take note of the coach number you boarded, as there will be many coaches parked there awaiting passengers.
3. By Helicopter (The fastest but most costly)
Traveling from Hong Kong to Macau by helicopter is not a popular way due to the high cost. It only takes 15mins and departs Hong Kong to Macau every 30mins from 09:30 to 22:59 every day. Please see the information below.
Ticket fare: HKD4300 per person
Hong Kong Heliport: Shun Tak Centre, 200 Connaught Road Central, Sheung Wan, Hong Kong
Macau Heliport: 2/F Macau Maritime Terminal, Avenida da Amizade
Note:
1) Please arrive at the check-in counter located in the heliport passenger lounge at least 30 minutes before your flight departure time. Present travel documents to the ground attendants for ticket collection and check-in arrangements.
2) Free baggage limit:
Every passenger can take 1 piece of hand baggage and 1 piece of check-in baggage.
Hand baggage: 16''×14''×6'', 5kg or below.
Check-in baggage: 37''×24'', 7kg or below.
Do I need a visa to go to Macau from Hong Kong?
As for travel documents, Macau grants visa-free entry to over 50 countries or territories for a stay of 30 to 90 days. If a visa is required, it can be obtained upon arrival in Macau, issued by the Immigration Department for 30 days.
Nationals of Bangladesh, Nepal, Nigeria, Pakistan, Sri Lanka, and Vietnam are required to obtain an entry visa before arriving at Macau.
For more details, please visit:
http://www.fsm.gov.mo/psp/eng/psp_top5_2_1.html
Major Attractions in Macau
Macau, once a Portuguese colony, and now a Special Administrative Region of China has a rich historical history and diverse culture of east and west. A great place to stop and explore some of the city's attractions with a blend of Portuguese and Chinese architecture.
The Ruins of St. Paul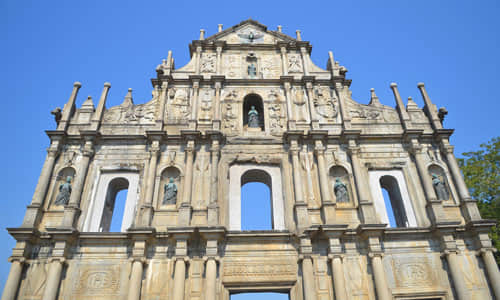 This Roman Catholic Church was built in 1602 and burned in 1835. Miraculously, fine carvings and statues can still be seen on the surviving facade. It is one of the main landmarks of Macau today.
Senado Square
The Square is surrounded by neo-classical buildings, creating a consistent and harmonious Mediterranean atmosphere. It's the most popular venue for public events and is located in the center of Macau.
A-Ma Temple
The temple was built 500 years ago in homage to a goddess who saved seamen's lives. The folk-religion was inspired by Confucianism, Taoism, and Buddhism. There are many believers of this local religion in southern China's coastal cities and villages.
Macau Tower
With a height of 338 meters (1109ft), it's one of the top-10 sightseeing towers in the world. You will get a panoramic view of the city from the Macau Tower. Macau Tower Bungy Jump is 233m(764ft) high, and is recorded in the Guinness World Record for the Highest Commercial Bungy Jump in the world.
Casino
As a local major industry, casinos in Macau offer a large variety of casino games that give versatile entertainment to visitors. Good luck!
We provide a tailor-made tour to Macau and Hong Kong. No need to worry about all the bookings and transportations. Contact us to customize your unique tour from Hong Kong to Macau.
Have a question?
OR
Are you eager to begin your Chinese cultural journey?
Drop us a line and we will promptly connect you with our leading China expert!