HZ-05:

Mount Putuo: Buddhist Pilgrimage

Mount Putuo is one of the famous Buddhist mountains. There is also a legendary saying that it is an ashram for Avalokitesvara to educate all living beings. During these two days, you will be totally immersed in Buddhist culture and the beautiful natural landscape. You will visit the two major temples: Puji Temple and Fayu Temple. Bukenqu Guanyin Yard and Mount Putuo south Buddhist goddess Guanyin Statue are also must-see places. Mount Putuo is surrounded by the sea. You can walk along Qianbu Jinsha Beach and spend your peaceful time in the Purple Bamboo Forest.
Trip Highlights
Away from the cities and enjoy your quiet moment on this island
Listen to the historical allusions that happened on this mountain
At Mount Putuo south, admire a Buddhist goddess Guanyin Statue that is 33 meters tall
Explore the oldest Buddhist art on Mount Putuo
Make a wish at the temples
Suitable For: Buddhist lovers
Full itinerary for A Two-Day Trip to Mount Putuo from Hangzhou or Shanghai
Day 1
Hangzhou/Shanghai – Mount Putuo by Road: Temples and Nature (lunch)
Morning
Our guide will pick you up from your hotel lobby and escort you to Zhujiajian wharf with a 4-hour drive. And then you will get to Mount Putuo by ferry. Have lunch at a local restaurant.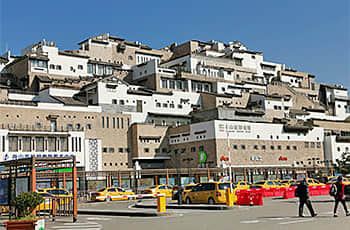 Ticket Office of the Ferry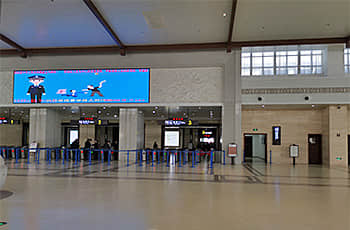 The Entrance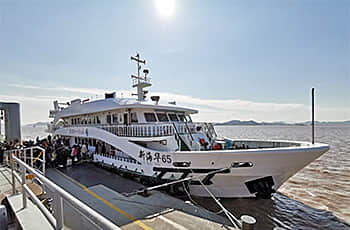 The Ferry
Afternoon
First you will visit Mount Putuo south where there is a Buddhist goddess Guanyin Statue, located on Shuangfeng Mountain at the Eastern End of Putuo.The Guanyin bronze statue is 18 meters high and has become one of the new landmarks on Mount Putuo. Not far away from the statue, you will see Bukenqu Guanyin Yard in the Purple Bamboo Forest where Guanyin practiced Buddhism. The guide will tell you about the origin of the name of Bukenqu ('refuse to go') Guanyin Yard.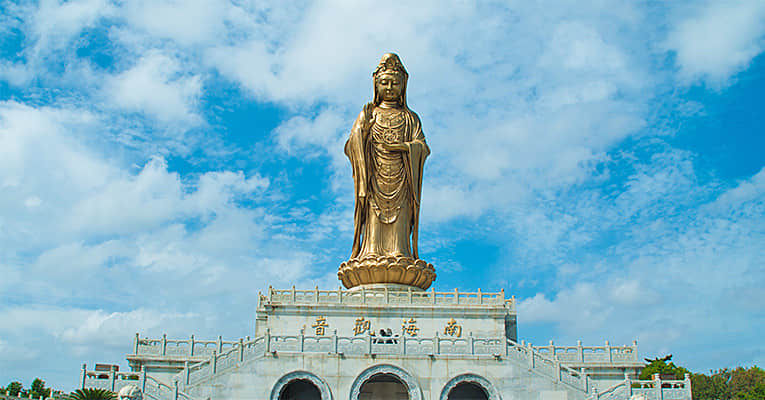 Buddism Godness Guanyin Statue in Mount Putuo South
Next you will visit Puji Temple. This is the Buddhist activity center of Mount Putuo and all the major Buddhist activities are held here. In addition, temple fairs are held on February 19, June 19 and September 19 of the lunar calendar. It may be more interesting to go there at this time.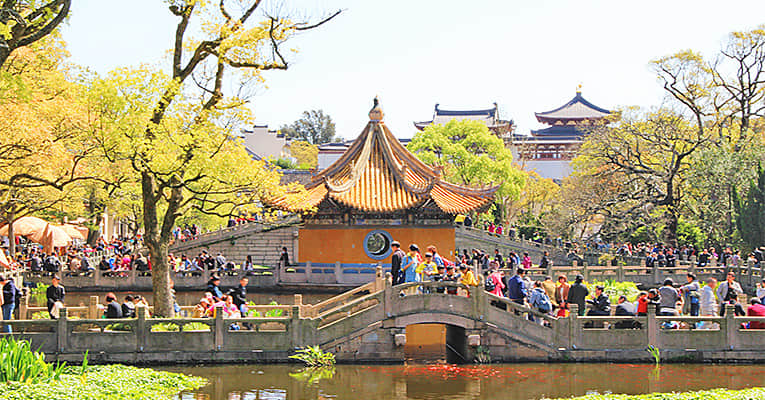 Puji Temple
Day 2
Mount Putuo – Hangzhou/Shanghai by Road: Temples (breakfast & lunch)
Morning
After breakfast, you will visit Fayu Temple. To witness monks practicing the prayer routine is a great experience. A lot of people come to this temple to pray to the Guanyin statue. Finally you will stroll along Qianbu Jinsha Beach.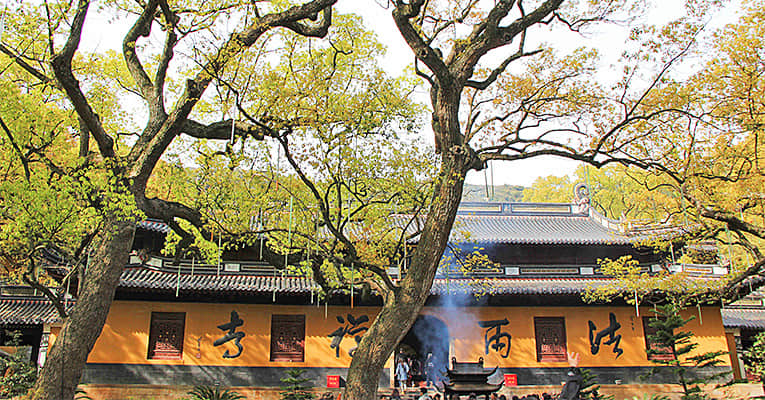 Fayu Temple
Afternoon
After lunch, you will take a ferry back to Zhujiajian wharf and then take your private vehicle to your hotel in Hangzhou/Shanghai. Tour ends.
Featured Hotel
| | |
| --- | --- |
| Mount Putuo | Citic Putuo Hotel |
What's Included
Private transportation with licensed driver
Private English-speaking guide
One night's accommodation on Mount Putuo
Entrance tickets to the listed attractions
One breakfast and two lunches included