Traditional Tea Ceremony and Guqin Experience
Tea Ceremony and Guqin

Tasting tea and playing qin was a way for ancient China literati to meet together. Maybe you know about Chinese Tea. The tea specialist will give you a brief introduction to the history of tea culture and the tea set.You will taste a famous Chinese tea and learn about tea table etiquette. A short tea art performance will give you a general idea of making tea. Next, the teacher of Guqin will show you the hidden Chinese cultural connotation of the Guqin – a plucked, 7-string musical instrument. With a long history of almost 4,000 years, Guqin is now not quite as popular as other instruments. But you can find inner peace and joy when playing it.
Detailed Process
1. Welcome to Cultural Space
The host will show you around the space. It is decorated in traditional Chinese style. There is a small open courtyard, a pavilion, a small corridor, and even a bedroom for home stay.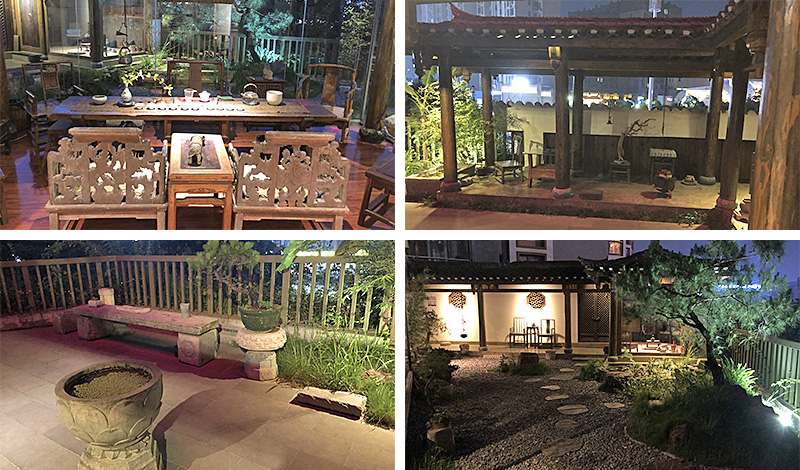 2. Tea Ceremony
You will be tasting tea while listening to the tea culture such as the origin of tea, how to drink tea, the tea set, tea-tasting and tea in general. It is a form of dialogue, and you can exchange your opinions with the tea specialist, talking about your understanding of tea.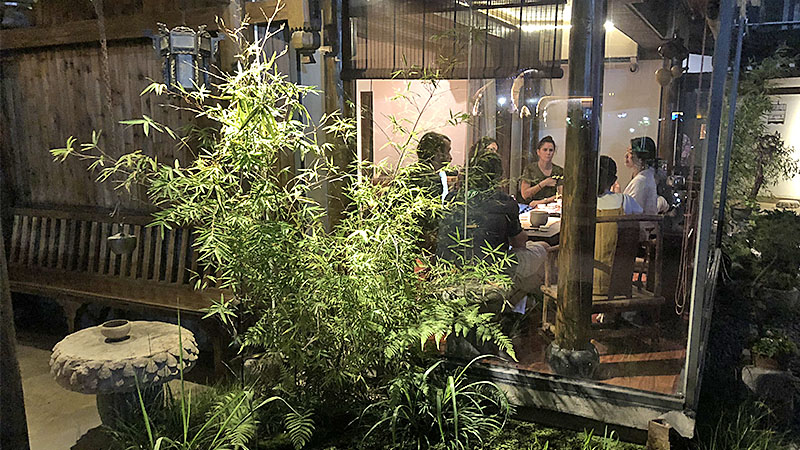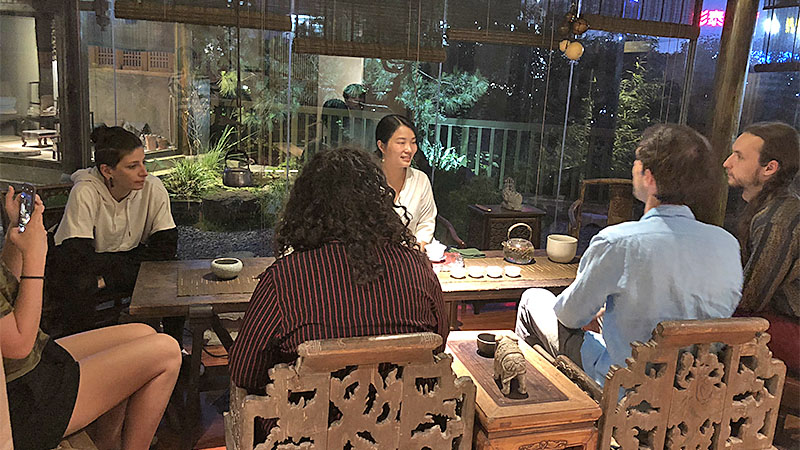 3. A Short Tea Art Performance
The tea specialist will demonstrate the whole process of making tea.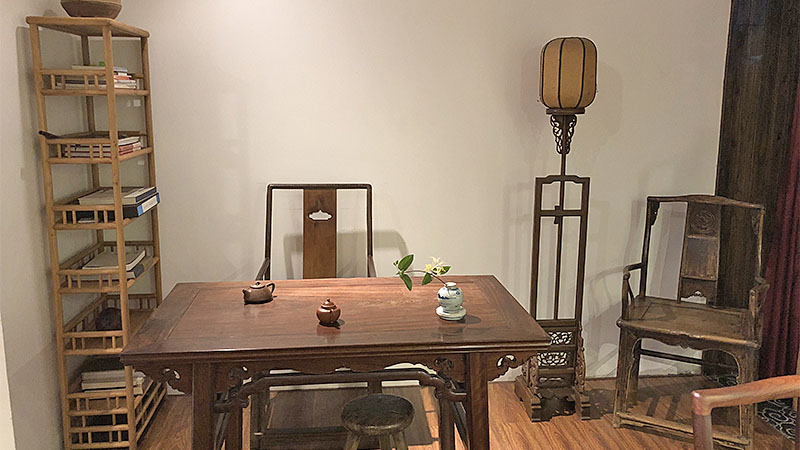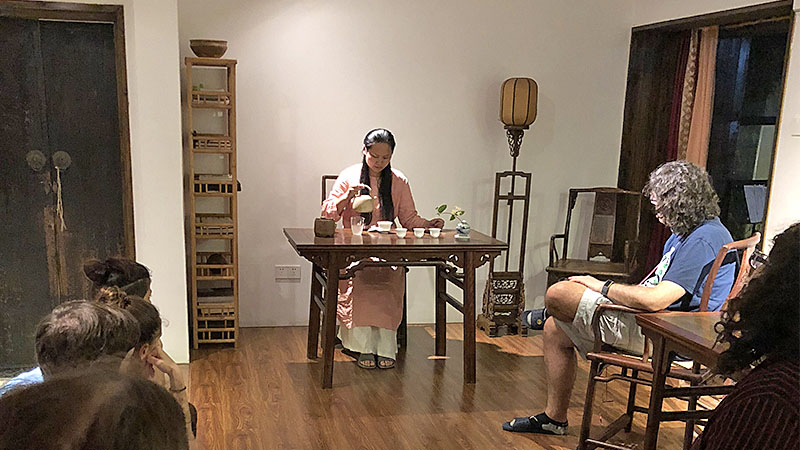 4. Guqin Introduction
The teacher will explain the meaning of the Guqin's body. It reflects many elements of our life such as the sky, the earth and human being; high mountain and running water; the year and months.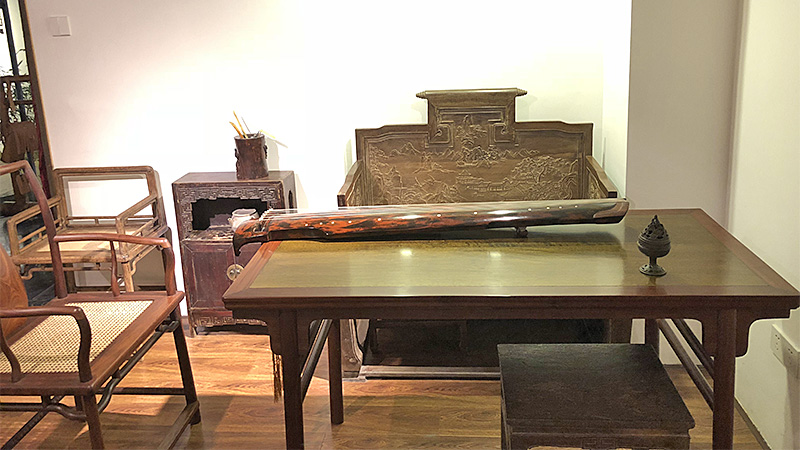 5. Listen to the songs played on the Guqin
Each ancient song has its own background.The teacher will tell you the stories behind the songs, and you can get more understanding of the songs while you are listening.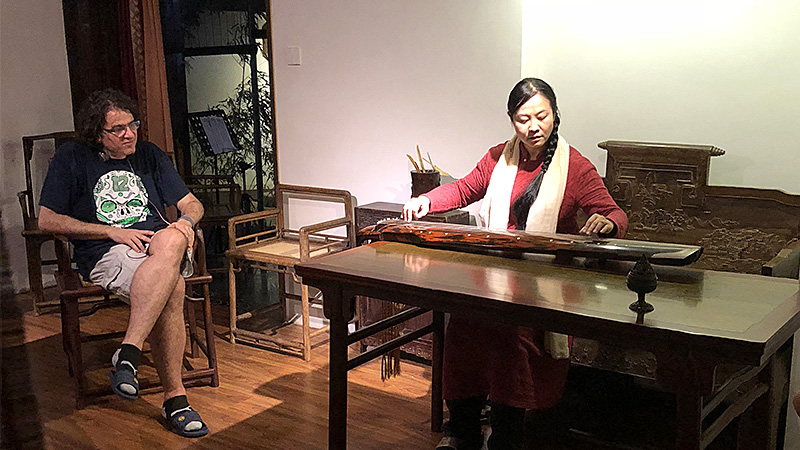 6. Experience by Yourself
Finally, it's your turn to experience for yourself. You can try making tea or playing the Guqin, or try both of them. You will be well guided.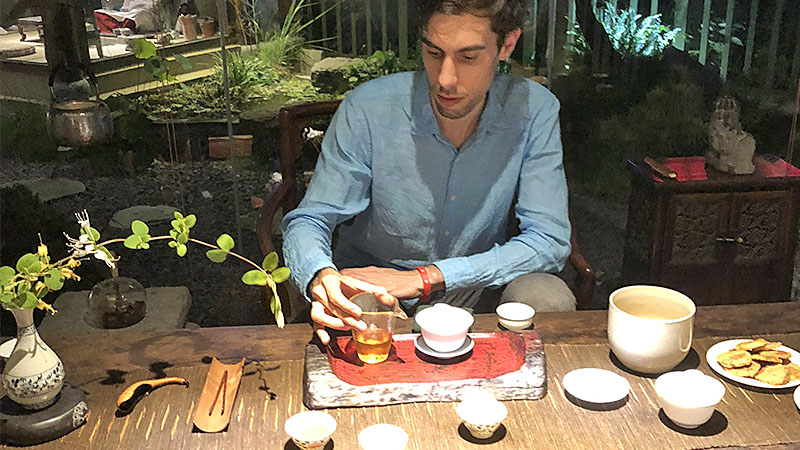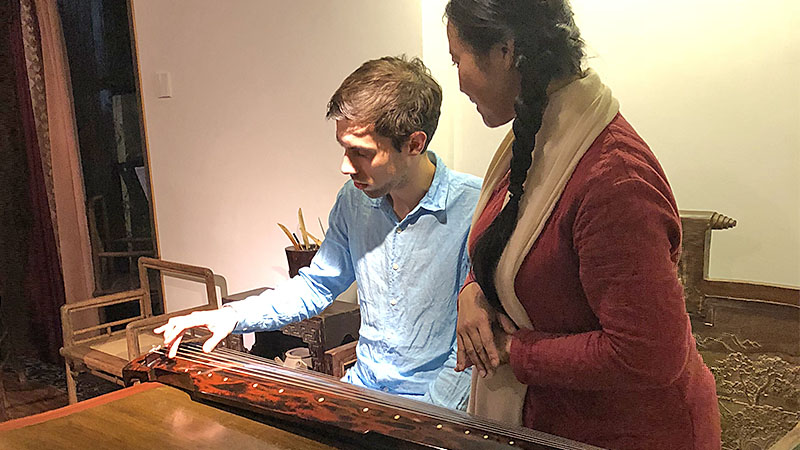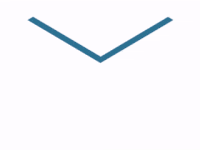 Have a question? Or can't wait to immerse yourself in the engaging journey of Chinese culture? Send us a message! Our top China specialist is ready to assist and connect with you without delay!