Top Things to Do with Kids in China

When you are traveling with kids, you need to choose some activities suitable for the children in the family. Are they capable of completing the tours or activities? Is it safe to do? Will they learn anything? These are all the factors that must be considered. We have listed some kid-friendly activities and places in this article. You will have more ideas about what to do with your kids in China. These options are not only recommended for children, but also for parents, so that you will enjoy a wonderful family time together.
1. Panda Bases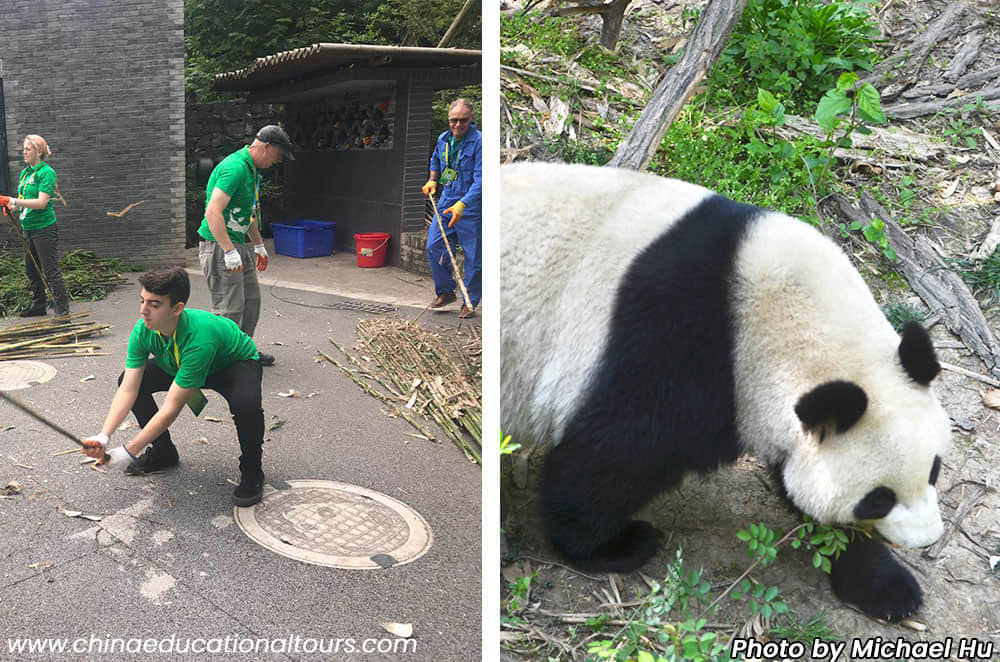 The Panda is considered a national treasure and the most popular animal in China. They mainly live in the remote mountains in southwestern China. With their distinctive white and black coat and adorable behavior, people like these animals very much, especially kids. You may visit one of the Panda Bases in Chengdu with your family. Walking through the Giant Panda Museum, adult pandas and their cubs' enclosures, Scientific Discovery Center, and panda play ground in the Panda Base, you will be able to learn more about Giant Pandas' feeding, breeding, conservation, and environment protection. It is a place where children can be both interested and educated.
Recommendations
Chengdu Research Base of Giant Panda (40mins drive from Chengdu)
CCRCGP-Dujiangyan Base (1.5hrs drive from Chengdu)
CCRCGP-Bifengxia Base (2.5hrs drive from Chengdu)
Note: CCRCGP-China Conservation and Research Centre for the Giant Panda
Popular Activities
2. Amusement Parks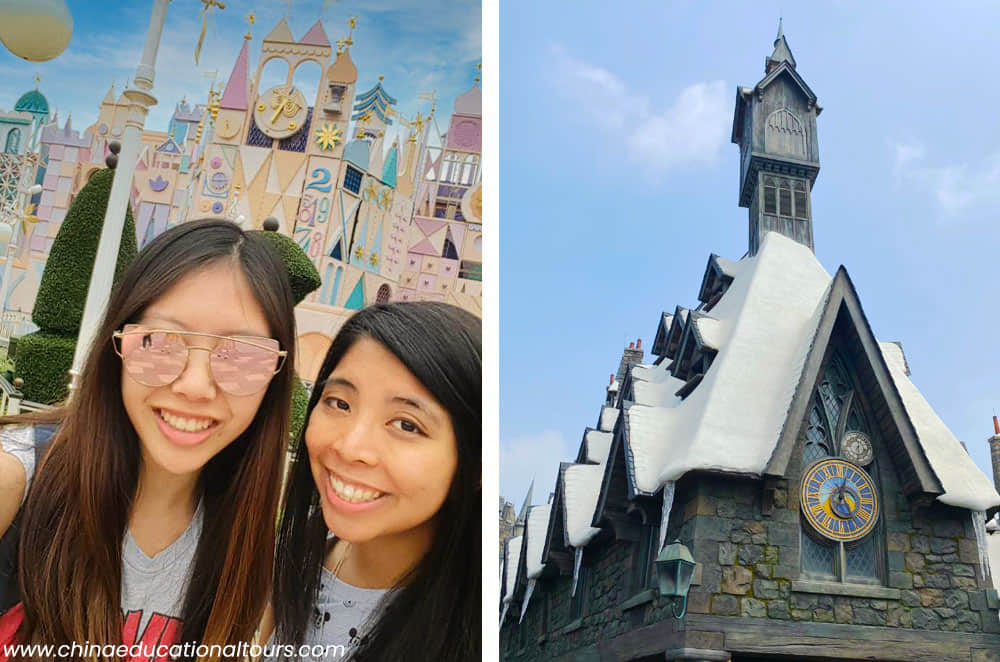 Amusement parks are always the most attractive places for children. There are lots of large amusement parks in China. Disneyland is a famous international brand around the world. Currently, there are two Disneyland Theme Parks in China – they are in Shanghai and Hong Kong. In addition, the Universal Studio, Beijing will open in 2021, which is what we can expect.
If you want to experience a Chinese style amusement park, then you may go for the amusement parks of Happy Valley or Chimelong in most of the big cities of China. There are quite a lot of Chinese elements in the parks and your kids will probably like the Chinese-style amusement parks very much.
Recommendations
Shanghai Disney Resort, Hong Kong Disneyland
Universal Studio, Beijing (It will open in 2021.)
Happy Valley (Beijing, Shanghai, Shenzhen, Chengdu, Wuhan, Tianjin, Chongqing, Nanjing)
Guangzhou Chimelong Paradise, Zhuhai Chimelong International Ocean Resort
Popular Family Travel Package
3. Outdoor Activities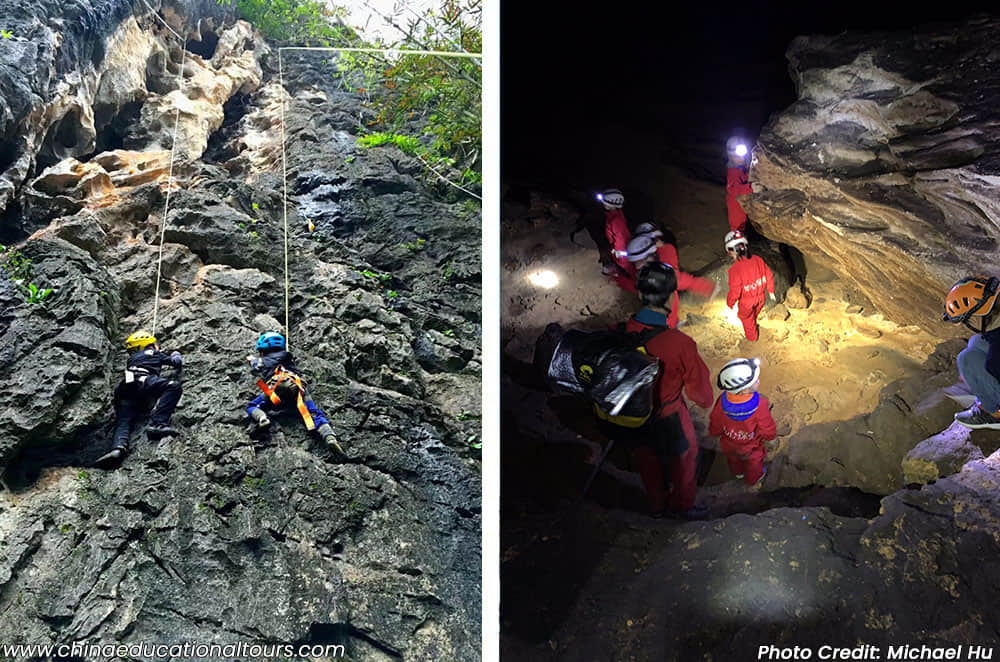 Taking part in the outdoor development training activities can boost the kids' potential, develop their perseverance in overcoming difficulties, and inspire their imagination and creativity. Located in the south of China, Yangshuo is a paradise for lovers of the outdoors. There are heaps of Karst mountains and crystal clear rivers for outdoor activities. With the protection of professional instructors and gear, you and your family will fully enjoy nature. If your China trip includes Yangshuo or your kids love sports and nature, you may consider joining some outdoor activities in Yangshuo.
Recommendations
Rafting, Caving, Rock Climbing, Barbecue, Camping, Bungee Jumping
Popular Family Outdoor Tours
4. Hiking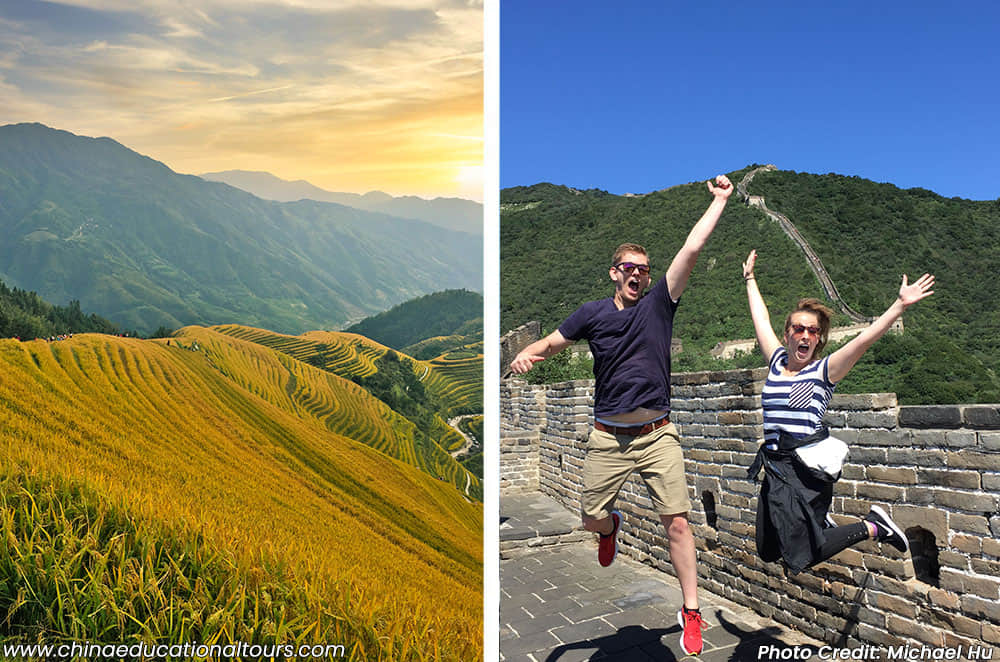 Hiking is the best way to expand kids' horizons and exercise their willpower. You can choose a suitable hiking route according to the child's physical strength and interests. There are so many great hiking routes with magnificent landscapes in China, for example Yunnan Province and Guangxi Zhuang Autonomous Region. An experienced local guide is essential if you go for a hike. The guide will communicate with the restaurants, hotels and the car so that you don't need to worry about getting lost and encountering safety problems during your trip.
Recommendations:
Great Wall in Beijing (2hrs–2 days)
Longji Rice Terraces Area (2hrs–2 days) and Yulong River in Guilin (2-5hrs)
Yuanyang Rice Terraces Area (1-2 days) in Yunnan Province
Yellow Mountain in Huangshan (1-2 days)
Popular Family Hiking Tours
5. Chinese Folk Custom Experience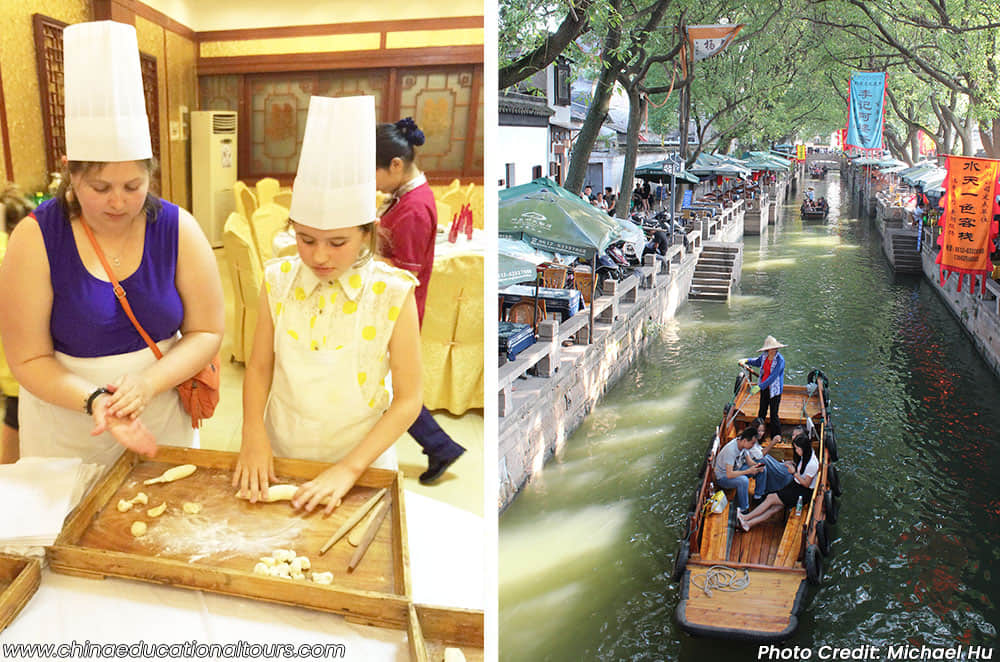 Visiting or staying overnight in a local village and experiencing some folk custom activities can be interesting for your family. You can visit a villager's house, cook together with the villagers, taste the local dishes, participate in the dancing, play a waist drum, walk on stilts, and play peg-top, etc. You may enjoy your family time in the village for a whole day. These activities are all very suitable for kids and parents to do together. You will be able to experience the local life and local culture, and see the differences in life style between the village and the big cities in China.
Recommendations
Hua Quan Village (Shanghai)
Ping'an Village (Guilin)
Gubei Water Town (Beijing)
Recommended Family Tours
6. Chinese Traditional Art and Handicraft Learning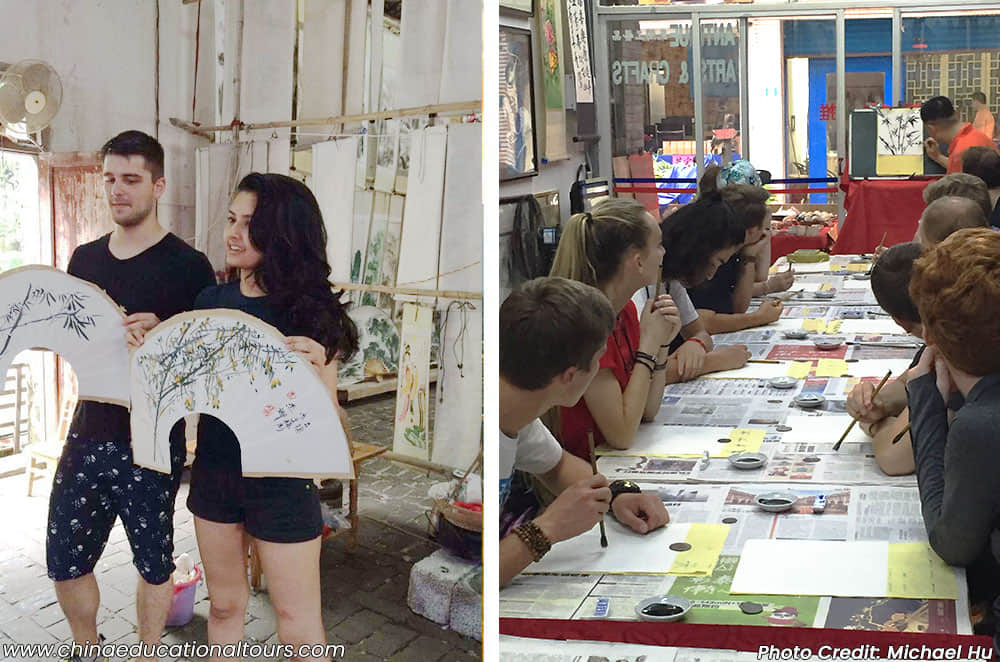 The best way to see the culture of a country is to experience it for yourself. Art and handwork lessons are always popular activities for children. Participating in a Chinese traditional art and handicraft lesson will help you and your children learn more about China and Chinese culture. Meanwhile, the kids can easily understand and enjoy the learning. The learning is usually not too long and is about 1-2 hours. The classrooms can be in a local family house, a workshop, or a skills training school. The necessary materials and tools will be prepared previously and you just need to enjoy the learning with your family.
Recommendations:
There are many options such as, Chinese Calligraphy Learning, Ink Painting, Paper Cutting, Traditional-style Kite Making or Painting Fan Making, etc.
7. Farming Experience
If you want to have a unique trip in China with your family, you may spend half a day to experience the farm work in a village. There is a variety of farm work to do according to the seasons and the weather conditions, such as crops harvesting and planting, livestock feeding, seasonal fruit picking, fields plowing, making tea, and cooking etc. The point of doing farm work with kids is not only for fun, but also for the training of their ability and understanding of nature. They will learn the importance of cherishing food. By the way, you may also see and experience the countryside life in China.
Recommendations:
Shaxi Ancient Town(Yunnan Province)
Yangshuo County (Guilin)
Mei Jia Wu Tea Village (Hangzhou)
8. Museums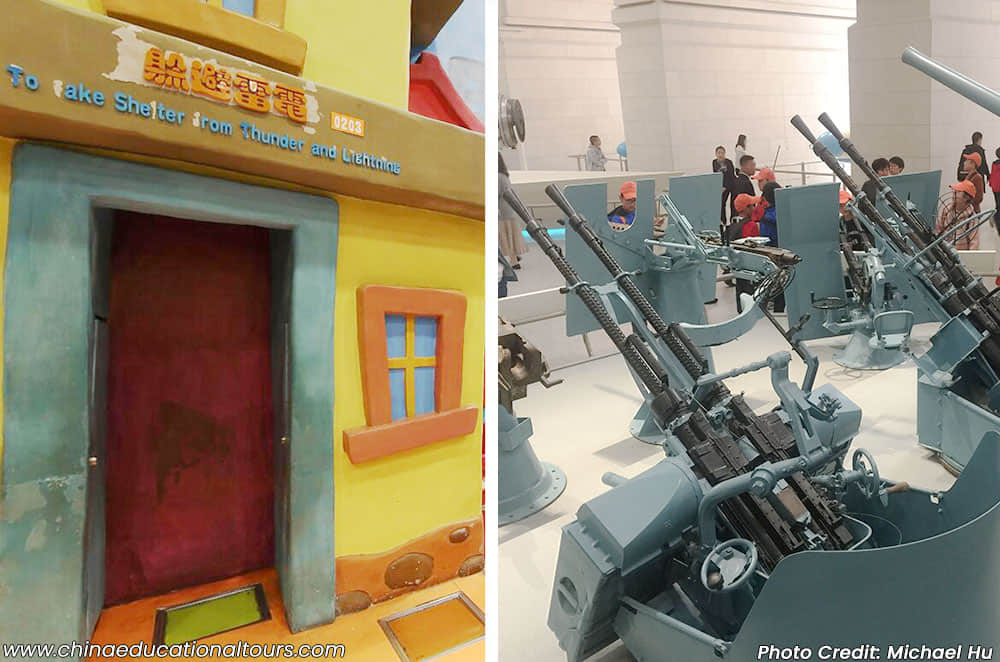 Museums have always been the most important educational resources. There are a great many large, well-known museums in China, but not all of them are suitable for children to visit. The collections of those museums may be too boring for children. There are often little-known museums around as well that are quite interesting for kids to visit. These museums dealing with nature, science and machinery are more likely to arouse children's interests so that they can learn knowledge. Some museums allow children to experience and participate in games by themselves. This will increase the children's enthusiasm for learning.
Recommendations:
Beijing Auto Museum
Beijing Planetarium
National Zoological Museum of China (Beijing)
Museum of Science and Technology of China (Beijing)
Shanghai Natural History Museum
Overall, having a good plan for your family tour to China is very important. Especially travelling with kids, you need some interesting activities to make them happy and gain something from the trip. Of course, safety is also one of the most important conditions during your tour. You may consider these top things to do with kids according to their ages, abilities and interests. We can organize all the activities for you with guides and drivers' service.

Have a question?
OR
Are you eager to begin your Chinese cultural journey?
Drop us a line and we will promptly connect you with our leading China expert!