China's Top 6 Destinations to Visit in June

What can one do and expect when traveling in China during June? Well, yes, June is the beginning of summer in China; daytime temperatures can reach over 30°C (86°F), with heavy rainfall and, high humidity in the south, while the north would be warm and dry. The eastern coastal areas would be warm with a sea breeze, while the west would be warm with little rainfall.
The summer heat may not seem ideal for many travelers, but there are many advantages when visiting during June. All Chinese schools are still in session therefore, the summer holiday travel season has not hit its peak, with crowds at many major destinations.
China is a huge country with ranging climatic conditions. That means there are many options for travelers all year round. In June, the northern and western part of the country is an ideal destination, while the mountainous region like Zhangjiajie down south is another favorite spot.
China Weather in June
| City | Average Maximum (℃/ ℉) | Average Minimum (℃/ ℉) | Highest Maximum (℃/ ℉) | Lowest Minimum (℃/ ℉) |
| --- | --- | --- | --- | --- |
| Lhasa | 25/77 | 12/53.6 | 29/84.2 | 4/39.2 |
| Xiamen | 30.7/87.26 | 24.6/76.28 | 33/91.4 | 22/71.6 |
| Hulunbuir Grassland | 20/68 | 18/64.4 | 37/98.6 | 1/33.8 |
| Zhangjiajie | 31/87.8 | 22/71.6 | 37/98.6 | 18/64.4 |
| Jiuzhaigou (Jiuzhai Valley) | 27/80.6 | 17/62.6 | 33/91.4 | 8/46.4 |
| Zhangye | 27/80.6 | 15/59 | 36/96.8 | 10/50 |
Where to Go and What to Do
1. Lhasa
Location: Tibet Autonomous Region, Western China
Average Temperature in June: 12~25°C (53.6°F ~77°F)
Things to Do:

Tibet spanning 2,500,000 km is the traditional homeland of the Tibetan people, as well as some other ethnic groups. At an elevation of 3,658 meters (12,001 feet), Lhasa is one of the highest cities in the world. The city has been the religious and administrative capital of Tibet since the mid-17th Century. It is home to many significant cultural treasures of Tibetan Buddhist sites, such as the Potala Palace, the ancient Jokhang Temple, and the Norbulingka Palace, all recognize as UNESCO World Heritage sites, which should not be missed when visiting.

One of the oldest streets in Lhasa is Barkhor Street dating back 1,300 years. Also known as "Bajiao Street", it is the most famous transit and commercial center located in the centre of Lhasa. Along the well-preserved streets, you will encounter the heart of Tibetian religion, culture, customs, traditional outlook, and way of life, as well as many ethnic handicrafts.

The Yamdrok Lake is about 120km (75miles) from Lhasa, and is one of the sacred lakes of Tibet, along with Lake Namtso and Manasorova. The color of the water changes with the different angles of the sun ranging from a deep azure blue to turquoise. It is also believed that Lake Yamdrok can help Tibetans find the reincarnated Dali Lama.

You can travel to Lhasa throughout the year. The best time is from May to October when the climate is warm and humid, and it is not as windy and dry as it is in the winter or early spring. If you are heading to the Everest Base Camp, then April, May, and early June, as well as late September to early December tend to promise the clearest views across Mount Everest.

Highlight Spots: Jokhang Temple, Potala Palace, Norbulingka Palace, Drepung Monastery, Sera Monastery, Ganden Monastery, Yamdrok Lake, and Namtso Lake
Recommended Tours:
2. Xiamen
Location: Fujian Province, Southern China
Average Temperature in June: 26~32°C (78.8°F ~89.6°F)
Things to Do:

Xiamen formerly known as Amoy, is a beautiful port city in the southeast. It's the traditional heartland of the Hokkien-speaking people in China. The first Europeans to arrive were the Portuguese, immediately establishing Xiamen as one of the major hubs of Chinese tea-exporting as early as the 16th century. Only a five-minute ferry ride from Xiamen, is Gulangyu Island, which was one of two settlements ceded to western powers following China's defeat in the Opium War in the 1840s. Thirteen foreign countries, including Great Britain, France, the Netherlands, and Japan, established an 'International Settlement', with many of its imposing architecture - predominantly built in the Victorian style - throughout the island. The charming colonial villas, good air quality, shady banyan trees, and rich cultural history makes this place worthy of a visit and not to be missed.

The island is nicknamed "Music Island" as it is home to the largest in the world -- and the only one in China -- the Gulangyu Piano Museum. It was listed as a UNESCO World Cultural Heritage Site in 2017.

About two hours' drive from Xiamen lies China's massive earthen fortresses, known as the Tulou clusters or "Hakka Earth Building" of Yongding and Nanjing counties. These giant communal multistoried homes, constructed between the 15th and 20th centuries are built with wood and fortified with mud walls are spectacular relics of the Hakka traditional rural Chinese architecture that are unique in this province. Their iconic round shapes are familiar around the world due to Disney's action film "Mulan". A total of 46 Tulous, occupying a vast valley, have been designated as UNESCO World Heritage Sites in 2008.

The Hakka migrated from northern China and settled in the south. Population pressures created conflict between the Hakka and their neighbors, so they built their homes to double as fortification structures. The buildings, usually three to four stories are symmetrical in shape, that in the event of a conflict, there were no blind spots.

Xiamen is here waiting for you to explore, surrounded by sea, islands, hills, rich in culture, colonial and traditional architecture, and local Hakka cuisine.

Highlight Spots: Gulangyu Island, Nanputuo Temple, Tulou (Hakka Earth Building), Xiamen University, Zhongshan Road Walking Street, and Hulishan Fort
Recommended Tours:
3. Hulunbuir Grassland
Location: Inner Mongolia Autonomous Region, Northern China
Average Temperature in June: 18~28°C (64.4°F ~82.4°F)
Things to Do:

Known as one of the largest prairies and "the prettiest grassland" in China, Hulunbuir Grassland is located in the western part of Inner Mongolia Autonomous Region and adjacent to the Republic of Mongolia to its north and the Yellow River to its south.

The Hulunbuir Grasslands represent some of the finest areas of untouched wilderness in the country. With over 3,000 rivers, 500 lakes, countless woodlands, and vast meadows making up its expanse, the grasslands are a treasure trove of natural beauty and wonder. Apart from the Greater Khingan Mountains stretching from its north to its south, the area is significantly flat and provides virtually endless views of lush greenery. Many diverse ethnic groups call this fertile paradise home, from the Mongolians and the Han Chinese to the Manchu and the Daur people.

The grasslands themselves are named after two lakes that lie at their center: Lake Hulun in the north; and Lake Buir in the south.

The region's northerly location makes it warm and pleasant to visit during June, with its lush emerald-green grass, fields blanket with wildflowers, and dotted with lakes. A great place to get away from the hustle and bustle of city life.

Highlight Spots: Hulunbuir grassland, Hulunbuir Nationality Museum
4. Zhangjiajie
Location: Hunan Province, South-Central China
Average Temperature in June: 23~31°C (73.4°F ~87.8°F)
Things to Do:

Zhangjiajie is located northwest of Hunan Province. Here you will encounter a concentration of unique quartzite-sandstone formations, seemingly frozen in time. Wulingyuan Scenic Area is an absolute must to visit, which was declared a UNESCO World Heritage site in 1992. It covers 397sq km (153square miles), which includes Zhangjiajie National Forest Park, Tianzi Mountain, and Suoxiyu Nature Reserve.

Zhangjiajie National Forest Park is probably the most coveted part of the area. The park is comprised of dense forests, deep ravines, deep canyons, unusual peaks, and pillar-like rock formations blanketed throughout the park. These pillar rock formations are what the park is renowned for around the world. There are some 243 peaks and more than 3000 pinnacles and spires that dominate the scenery. To help visitors to navigate this huge park, Bailong Elevator was built, standing 330-meters, making it the tallest outdoor elevator in the world.

For the courageous, there is no better place to test your courage is the glass bridge over Zhangjiajie Grand Canyon. Hanging 300 meters above the canyon, it is the highest pedestrian bridge in the world.

Situated amid the semitropical climate zone, Zhangjiajie has a moderate climate, lots of sunshine, and enough rainfall to keep the vegetation gloriously green. If you catch the right light or the early-morning mountain mist rolls in around them, the effect is breathtaking, making this place a worthwhile visit.

Highlight Spots: Zhangjiajie National Forest Park, Tianmen Mountain, Yellow Dragon Cavern, and Glass Bridge on Zhangjiajie Grand Canyon
Recommended Tours:
5. Jiuzhaigou (Jiuzhai Valley)
Location: Sichuan Province, Southwestern China
Average Temperature in June: 17~27°C (62.6°F ~80.6°F)
Things to Do:

Legend has it that goddess Wunosemo dropped her mirror, a present from her lover, shattering into 108 shimmering emerald-colored lakes in Jiuzhaigou. Jiuzhaigou has been known for its enchanting landscape of numerous lakes, waterfalls, and limestone terraces, with their attractive, clear, mineral-rich waters. It was declared a UNESCO World Heritage Site in 1992. Jiuzhai Valley means "Nine Village Valley" and is named after the nine Tibetan villages scattered throughout the park. Seven of the nine villages are still inhabited today. The remaining villages sell handicrafts and offer a warm meal to visitors, sharing their Tibetan culture and cuisine.

The park's elevation spans 2,000 to 4,500 meters (6561 to 14763 ft) above sea level. Due to the higher altitude, summer remains pleasantly mild, making it an ideal place to escape the summer heat.

About 130 km from Jiuzhaigou Park is the Huanglong (Yellow Dragon) National Park, which is famed for its vibrantly blue travertine pools formed by calcite deposits. Aside from scalloped, far-reaching pools, the area also offers verdant forest ecosystems, hot springs, waterfalls, and tree-covered mountain views.

Jiuzhaigou provides spectacular scenery throughout the year, making it one of China's most treasured scenic sites.

Highlight Spots: Jiuzhaigou National Park, Huanglong National Park, and Muni Valley
Recommended Tours:
6. Zhangye
Location: Gansu Province, Western China
Average Temperature in June: 16~29°C (60.8°F ~84.2°F)
Things to Do:

Zhangye was founded in Han Dynasty over 2000 years ago. Since its foundation, it has served as an important outpost connecting Central Asia to the Chinese Empire via the Silk Road. One well-known explorer Marco Polo began his journey to the East and stayed in Zhangye. He also described his journey in the book "The Million". This was also the birthplace of Kublai Khan, who founded the Yuan Dynasty in China in 1271.

Zhangye is indeed home to a lot of historical relics: 2100-year old Site Of Black Water State (Heishuiguo Site), The Horse Hoof Temple Grottoes (dated back to 4th century CE), and the Great Buddha Temple built-in 1098.

The most famous natural wonder of Zhangye is the Rainbow Mountains of China within the Zhangye Danxia Landform Geological Park. The multi-colored rock formations and naturally painted foothills that blanket the area are the most picturesque landscapes. Another geological wonder of the area is Pingshanhu Grand Canyon, often compared to the Colorado Canyon in the US, spires, and columns of brick red sandstone stretch out as far as the eye can see. Only an hour's drive from Zhangye, which would not leave you disappointed.

Steep in history and beautiful natural landscape, embark on a journey, and follow the footsteps of Marco Polo who fell in love with the place and stayed for a year!

Highlight Spots: Great Buddha Temple, Pingshanhu Grand Canyon, Zhangye National Geopark, and Mati Si (The Horse Hoof Temple) Grottoes
Recommended Tours:
The Dragon Boat Festival is celebrated on the 5th day of the 5th month of the Chinese lunar calendar which usually falls in middle to late June. One of the most important celebrations is the traditional dragon boat race. Hangzhou has an annual International Dragon Boat Race in the Xixi wetlands, just 5 kilometers away from the West Lake.
Every year since 1979, Macau has also played host to the Dragon Boat Races tournament. Now more popular than ever, the competition attracts dragon boat athletes from around the globe. The picturesque Nam Van Lake is where the race takes place.
If you want to watch the dragon boat race, you should consider these two cities.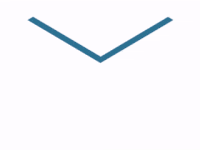 Have a question?
OR
Are you eager to begin your Chinese cultural journey?
Drop us a line and we will promptly connect you with our leading China expert!