Zhangjiajie Weather in April
The temperature rises gradually in April, and the maximum temperature can reach 31°C/87.8°F. There are more rainy days and cloudy days during this month.
| | | | | |
| --- | --- | --- | --- | --- |
| | Average Maximum | Average Minimum | Highest Maximum | Lowest Minimum |
| ℃ | 25 | 14 | 32 | 8 |
| ℉ | 77.0 | 57.2 | 89.6 | 46.4 |
Sunny Days: about 8 days
Cloudy Days: about 11 days
Rainy Days: about 10 days Overcast Days: about 1 day
What to wear and bring?
In early April
The weather is mostly nice in early April, because there are few rainy days. Shorts and short sleeves are a comfortable clothing combination. It's usually cloudy or raining lightly during the Qingming Festival. It can be breezy, and the highest temperature is usually about 20°C/68°F. It's suitable to go outside for sweeping the tombs. And you will need to wear short sleeves as well as light long sleeves.
In mid-April
Compared to early April, it is hotter in mid-April. The maximum temperature is about 32°C/89.6°F, so you can wear some cool clothing when you go out, and sunscreen is extremely important.
In late April
It is the hottest period in April, and the highest maximum is between 23°C/73.4°F and 31°C/87.8°F. It is recommended that you wear some cool clothing, such as short sleeves and short dresses.
Historical Weather in April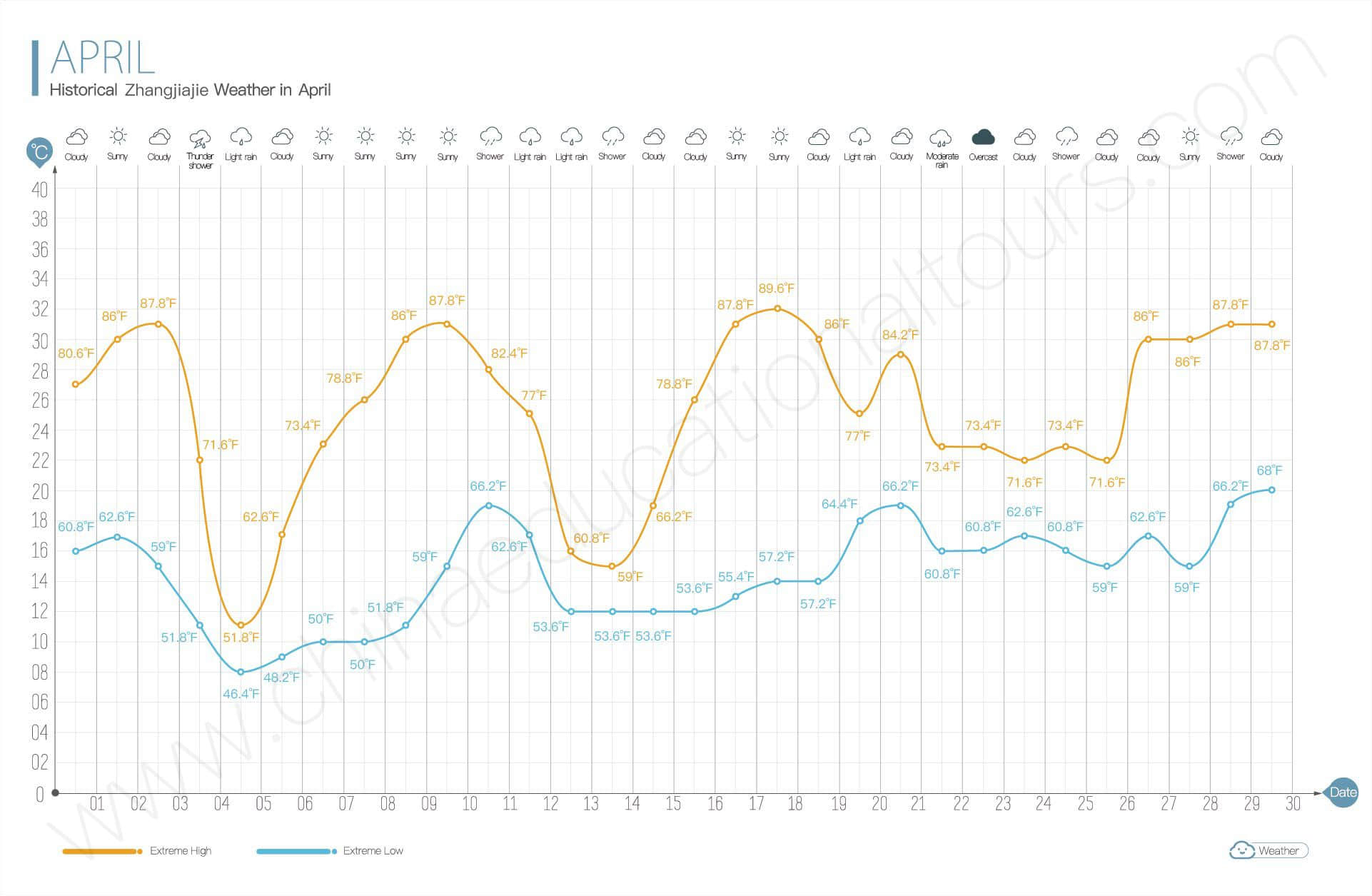 click here to enlarge
Have a question?
OR
Are you eager to begin your Chinese cultural journey?
Drop us a line and we will promptly connect you with our leading China expert!