Zhangjiajie Weather in March
In this month, it becomes warmer and warmer, and the average temperature is between 19°C/66.2°F and 10°C/50°F. But it rains a lot, and there are usually about 14 rainy days during the month.
| | | | | |
| --- | --- | --- | --- | --- |
| | Average Maximum | Average Minimum | Highest Maximum | Lowest Minimum |
| ℃ | 19 | 10 | 29 | 5 |
| ℉ | 66.2 | 50.0 | 84.2 | 41.0 |
Sunny Days: about 4 days
Cloudy Days:about 10 days
Rainy Days: about 14 days
Overcast Days: about 3 days
What to wear and bring?
In early March
The lowest temperature in early March is around 5°C/41°F, and the highest is 23°C/73.4°F. It is recommended that you wear coats or sweaters, and wear a down jacket in the evening because you need to keep warm at that time.
In mid-March
In the middle of the month, there are some rainy days, and it may even rain continuously for a couple of days. You will need to add some clothing to keep warm, and carry a umbrella when you go out.
In late March
The weather situation is similar to mid-March, but the maximum temperature rises to 26°C/78.8°F, so it is recommended that you wear a small coat or a sweater. As well as this, it is necessary to carry a umbrella.
Historical Weather in March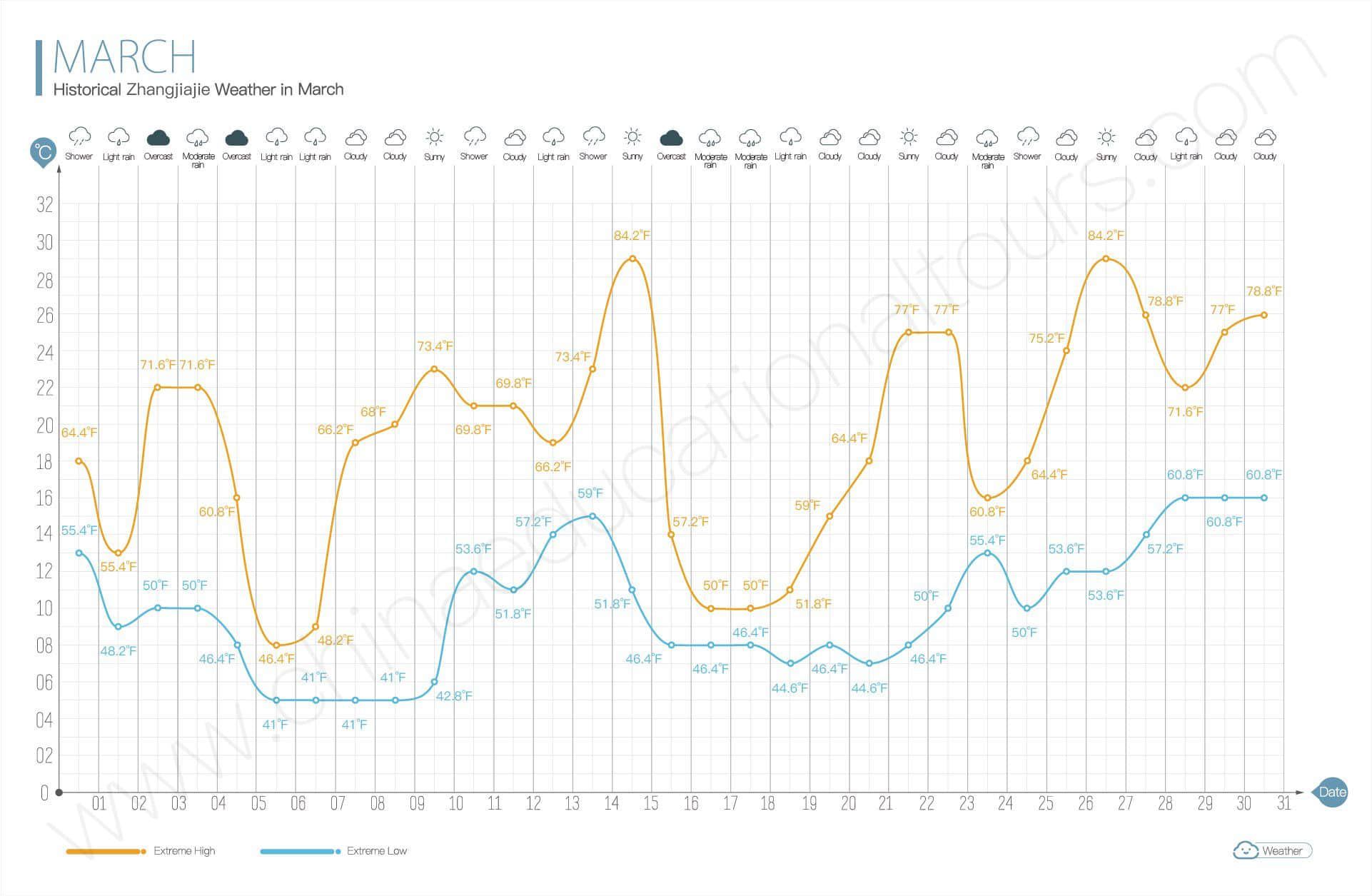 click here to enlarge
Have a question?
OR
Are you eager to begin your Chinese cultural journey?
Drop us a line and we will promptly connect you with our leading China expert!