Zhangjiajie Weather in September
The weather in August starts to get cooler. The average temperature is between 28°C/82.4°F and 21°C/69.8°F. About 22 days of the month are without rain, and are sunny, cloudy or overcast.
| | | | | |
| --- | --- | --- | --- | --- |
| | Average Maximum | Average Minimum | Highest Maximum | Lowest Minimum |
| ℃ | 28 | 21 | 34 | 19 |
| ℉ | 82.4 | 69.8 | 93.2 | 66.2 |
Sunny Days: about 6 days
Cloudy Days: about 12 days
Rainy Days: about 8 days
Overcast Days: about 4 days
What to wear and bring?
In early September
It usually rains heavily in early September, for at least a couple of days. Because of the rainy days, the temperature is between 26°C/78.8°F and 20°C/68°F. It is recommended that you wear a thin coat and long sleeves. An umbrella is necessary to bring when you go out.
In mid-September
Compared to early in the month, the highest temperature goes up to 32°C/89.6°F. There are a few rainy days. You need to wear some cool clothing to keep cool.
In late September
The weather is similar to the middle of the month, and you should wear the cool clothing like shorts, dresses and light coats.
Historical Weather in September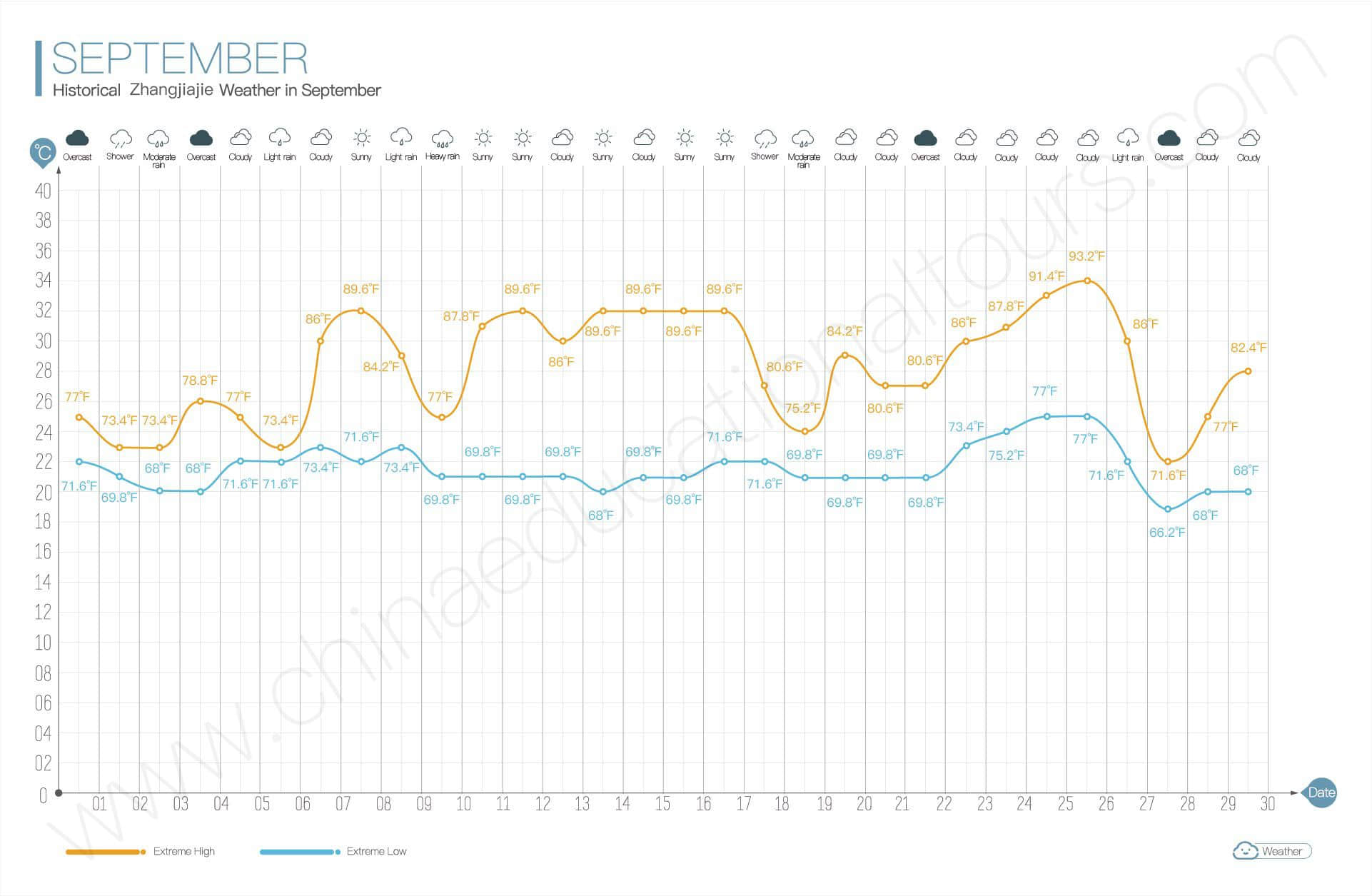 click here to enlarge
Have a question?
OR
Are you eager to begin your Chinese cultural journey?
Drop us a line and we will promptly connect you with our leading China expert!