Exclusive Travel Destinations for Chinese 12 Zodiac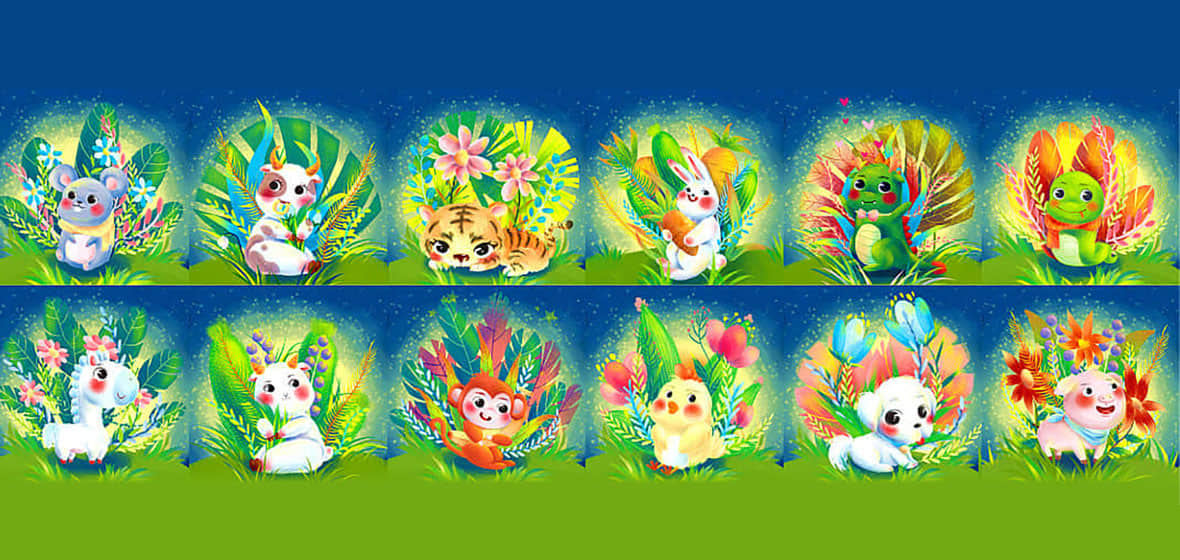 In Chinese culture, it is thought that the Chinese zodiac may influence people's fortune and life. Click here to find your Chinese Zodiac Sign and learn more about Chinese Zodidac.
The twelve symbolic animals of the Chinese Zodiac have different personalities. Just like different cities, each has formed unique characteristics by its climate, environment, customs and generations. If you want to travel to China but don't know where to go, it can be great fun to find out how the Chinese Zodiac interprets your personality and what would be the best destination for you to travel to.

The Rat – Chongqing and Shanghai: Variety and Fashion
You are an introvert, full of vitality and quick-witted. People who were born in the Year of the Rat need a lot of variety. Perhaps you might enjoy the cities full of fancy sights and creativity.
For your perfect getaway, head to Chongqing where you can experience one of the five largest cities in all of China, a verdant and colorful city. The spectacular Three Gorges Dam, the mouth-numbing experience of the nine-sectioned pot, and the lamp-lit Hongya Cave at night in Chongqing will all provide opportunities for fascinating explorations for the Rats.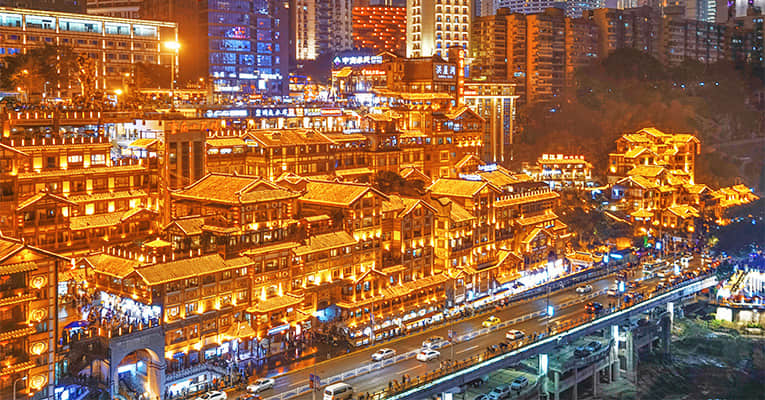 Shanghai also is a good choice for the Rat people. As a city of fashion in China, you can experience numerous lifestyles in one day, from local galleries and gourmet food restaurants to towering office buildings and colonial mansions, whichever might be more attractive to you.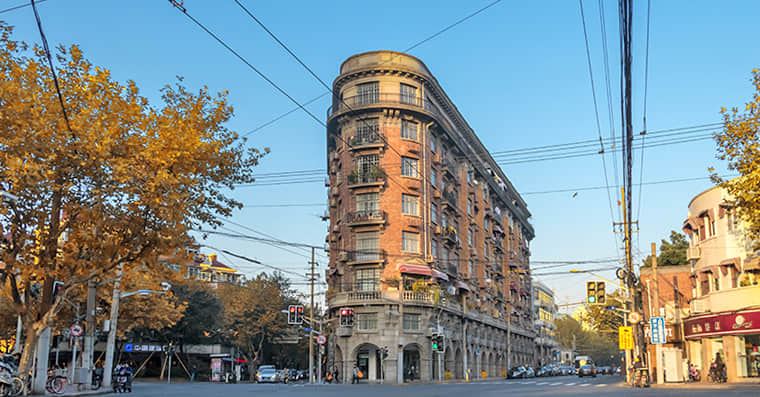 Tour Recommendation: China Golden Triangle and Majestic Yangtze Gorges
The Ox – Chengdu and Xiamen: Leisure and Relaxation
The Ox is a highly esteemed animal in Chinese agricultural culture. With traits of being hard-working and persistent, we reckon you need a little healing time for yourself in the idyllic cities. Chengdu is a treasure-box offering all kinds of enjoyable things: the city skyline and the mountains in the background, the most livable habitat, relaxing tea houses, boiling and appetizing hot pot, and even adorable pandas.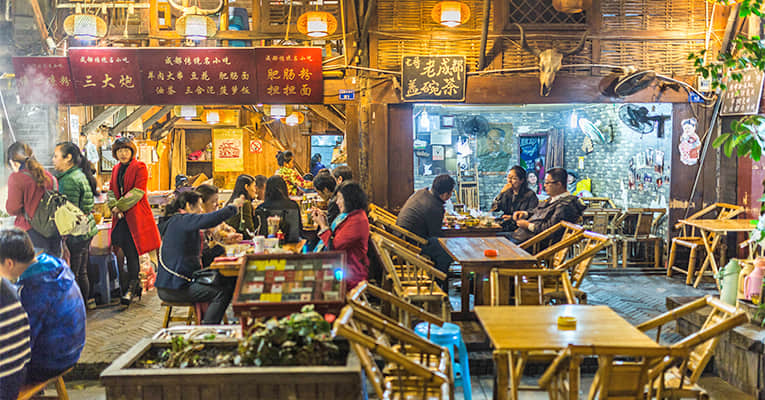 The Oxen also love a place where they can go with the flow and get in tune with themselves. Xiamen offers accessibility and comfort and you still enjoy staying active and moving around. Here it is fortunate enough to be close to the ocean, which means you can try all kinds of activities, such as boating, surfing and biking around Gulangyu Island.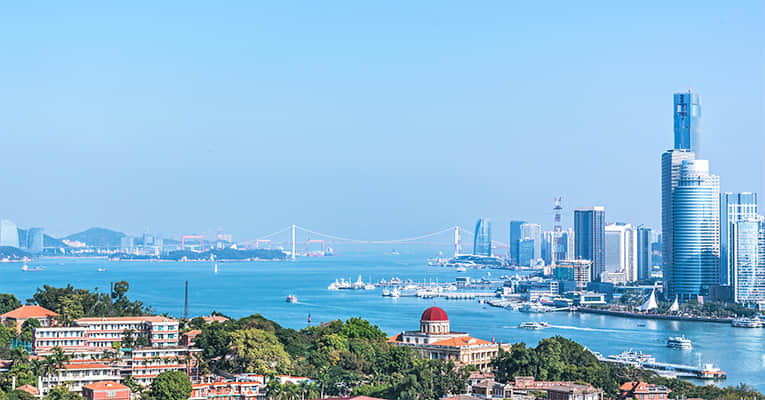 Tour Recommendation:Dujiangyan Panda Volunteer Program
The Tiger – Zhangjiajie and Tiger Leaping Gorge: Adventure and Excitement
The Tigers are always brave and vibrant, are known for loving a good challenge, and want to bring excitement into their life. Some sort of daring activities with a surge of adrenaline in travel ensure you will never be bored.
A trip to Zhangjiajie is the perfect representation of this. With huge natural stone pillars, and an elevated transparent glass bridge, you will be in awe and wonder of these masterpieces made by nature and humans.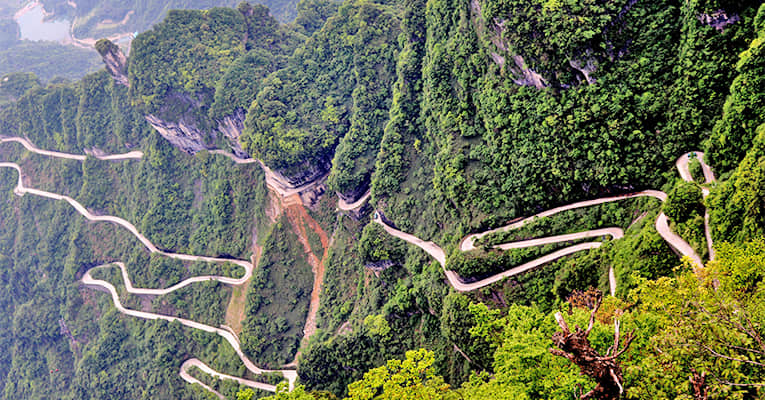 Tiger Leaping Gorge, one of the deepest gorges in the world, is an ideal destination for the courageous Tigers. From the rushing white water to the snowcapped mountains, along with a little challenge for hiking, it is gorgeous at every step.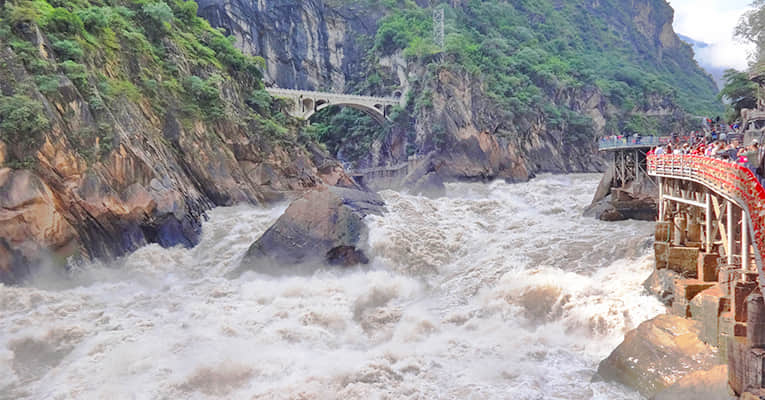 Tour Recommendation:Zhangjiajie Nature Discovery Tour
The Rabbit – Guizhou: Nature and Rusticity
The rabbit people may appear soft and agile but also have a great sense of observation. Your insight and curiosity shapes you as an aesthetic for the unique characteristics of culture, and you are zealous to dig deep into primitive minority villages and rural tranquility.
Seeing as this is a remote place in China, Guizhou province just might be the perfect place to dive into: ethnical traditional costumes, wooden architectural wonders, and marvelous mountains with unusual rock formations, as beautiful as a paradise.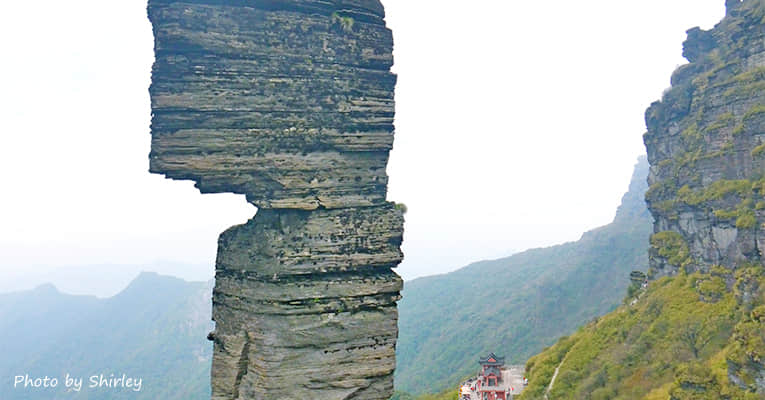 Tour Recommendation:Community Service in an Ethnic Minority Village
Dragon – Beijing and Xian: Power and Culture
The powerful Dragon is the sole mythical creature in the Chinese legends. The Dragons are strong, idealistic leaders. You will appreciate touring some places with an atmosphere of profound history and splendid culture. So, send yourself to your spiritual paradise – Beijing, as the capital and a cosmopolitan city, you can learn about history and traditional architecture by visiting the Palace Museum, the Temple of Heaven, and the Great Wall, and you can explore the traditional Beijing neighborhoods by wandering or biking in the crisscrossed Hutongs.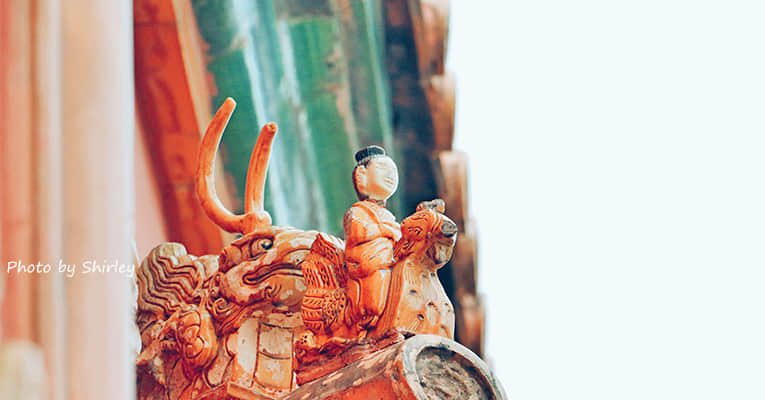 An alternative getaway is Xi'an. Immerse yourself in the famous archaeological find, the Army of Terracotta Warriors, as well as the City Walls built in the Ming Dynasty, and a gourmet walking tour in the Muslim Quarter.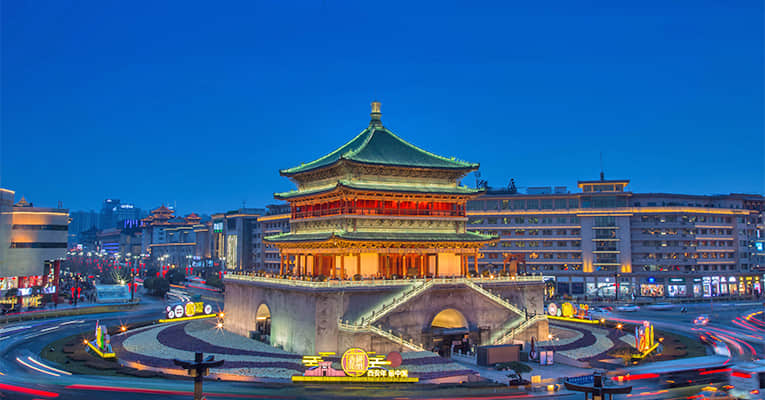 Tour Recommendation: Beijing Culture Tour
Snake – Yunnan and West Lake: Mystery and Spirit
In Chinese mythology, Nu wa (女娲), the creator of human beings, had the head of a human and the body of a snake. The Snake can be considered as the totemic animal by some ethnical groups in Yunnan.
Yunnan is also a picturesque place perfectly matched with the Snake's mystery. Here you will get an abundance of sunny clear blue sky all year round, and delicious local cuisine everywhere. Touring a quiet village on foot will give you ample time to explore and truly take in views of the inhabitants' life and the dynamic landscape, and after hiking, you will have chance to try some wild mushroom dishes.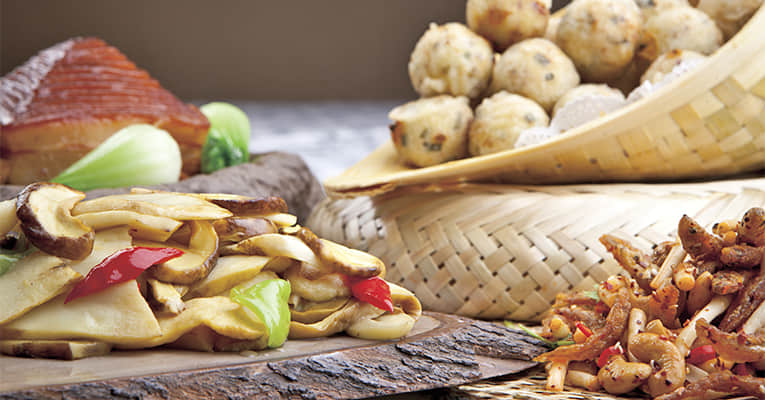 In additional, it is said there is a moving love story about a Snake in West Lake, which is The Legend of White Snake. Do you want to know what it is? Welcome to Hangzhou, and sail on West Lake to experience the romantic story for yourself.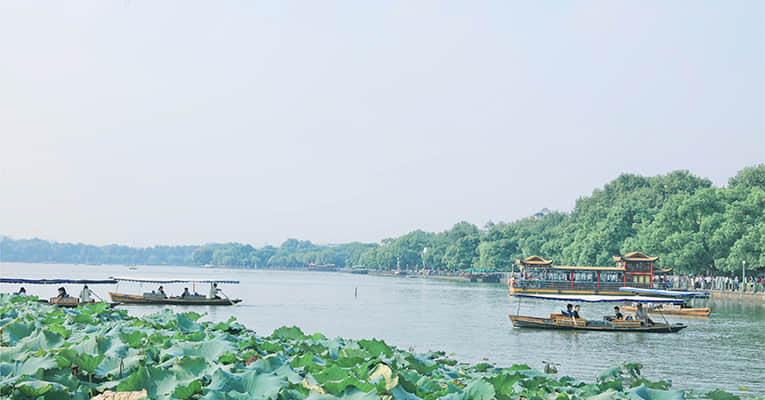 Tour Recommendation: Student Tour in Kunming and Lijiang
Horse – Tibet: Freedom and Learning
Horses play an important role in transportation and war as the leaders of the animals, and are the totem of Northern ethnicities such as Manchurians and Mongolians. This zodiac is known for being wanderers, travel is in your blood, and you need to go somewhere that will produce great memories when you recall. A short city-break tour is not enough, you might be restless as you love culture and natural wonders. So when you get away, a trip to Tibet, the roof-of-the-world, stretches of snowy mountains, the limpid and sparkling lakes, with the sprawling temple complexes before you, here there is plenty of space for the Horses to roam, absorb, and easily be free.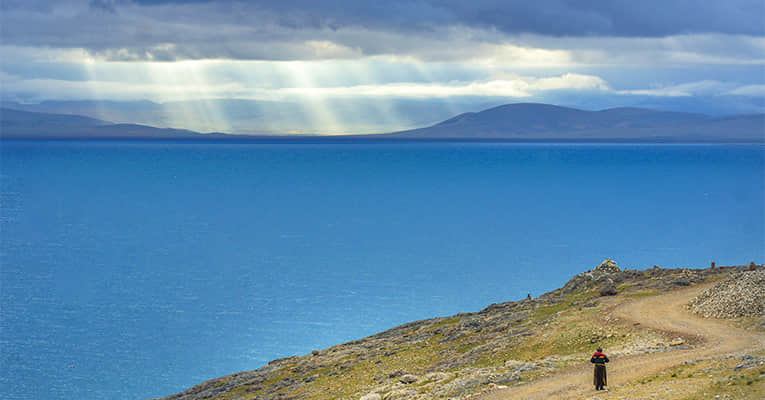 Tour Recommendation: Touch Mt. Everest, Roof of the World
Sheep – Guangzhou and Suzhou: Leisure and Exploration
The natural habitat of the Sheep is being surrounded by greenery and fresh air, you appear gentle but are strong inside. You may like to travel according to plan and without sudden changes. You are group-minded, and you prefer travelling with friends. Your passion makes you want to explore and discover the essences of a city. And you also know how to have a good time.
Guangzhou, has a nickname "The City of Five Rams". In this city, you can enjoy exquisite traditional dim-sum, distinctive verandas and Lingnan architecture, and sweet night time on a Pearl River Cruise.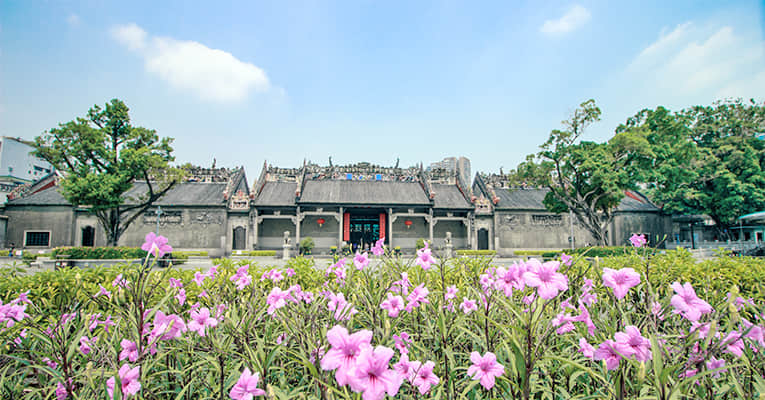 Sheep people are inclined to be tender, making Suzhou a historically rich destination and an elegant place to escape from the busyness of the modern world. Take a tour along a canal in a water Town, walk around classic Chinese gardens, listen to local music Suzhou Pingtan (oral performance art) with a Chinese traditional instrumental performance, browse the modern Suzhou Museum designed by architect I. M. Pei, and totally indulge in the "Oriental Venice".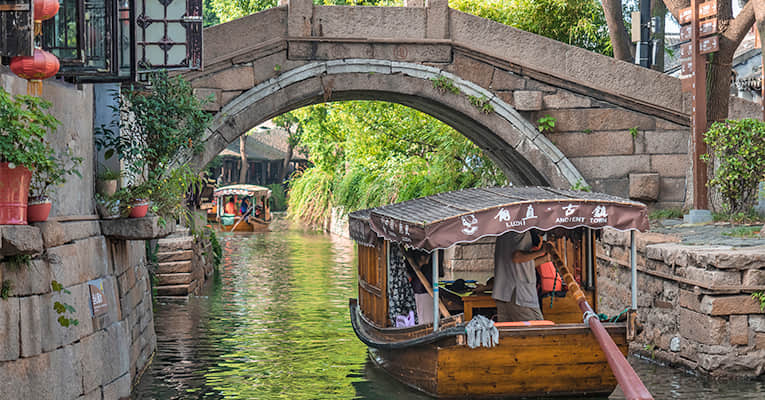 Tour Recommendation: Gardens and Water Town Tour in Suzhou
Monkey: Xinjiang – Discovery and Uniqueness
People under the sign of the Monkey are wise, intelligent, confident and energetic. You love communicating and sharing ideas. It is important for you to visit somewhere that stimulates your quick-witted brain and offers something to fit your nature. Xinjiang is definitely the place which provides a chain of novelty things: abundant forest and animal resources, unique landforms and the raised strata with various shapes in the Ghost City, crystal and mirror-like water of Kalakuli Lake, and the Bazaar, which is the largest garden aggregate market in Xinjiang Province, full of dazzling goods and even cattle and horses. You can enjoy buying local specialties, dried fruits, handicrafts, colorful tableware, as there are plenty of shops for something fun, old, fine and meaningful to bring home.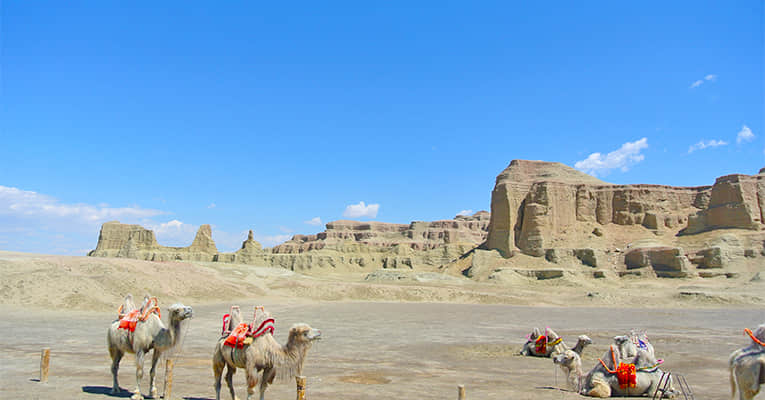 Rooster – Huangshan: the Idyllic and Poetic
The Rooster represents fidelity and punctuality, for it wakes people up on time. People born in the year of the Rooster are beautiful, brave, independent and confident. Your pride makes you crave making bold attempts.
You can explore Huangshan City by climbing the lofty peaks of Mt. Huangshan, see antique villages, primitive ancient architecture with gray tiles and white walls, and ancestral temples, or just enjoy walking through like you are in the Chinese ink paintings.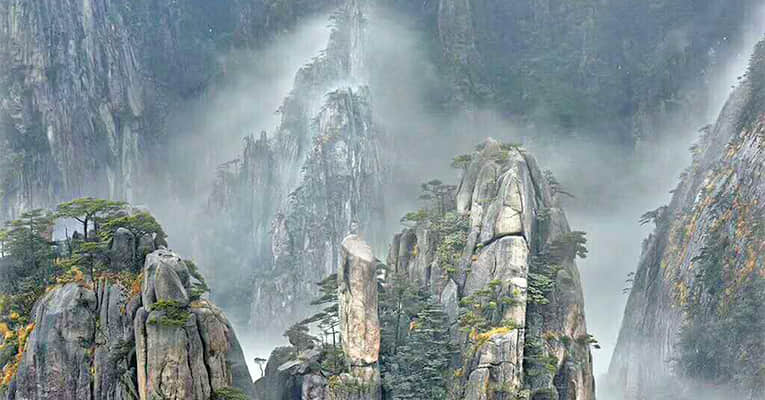 Tour Recommendation: Huangshan Travel Guide
Dog: Guilin – Nature and Originality
The Dog is the symbol of loyalty and honesty. You may be a homebody but love being active outside.
A countryside touring perhaps makes you feel a little more at home and at ease. The beauty of Guilin is world famous, and you can enjoy a very easy-going pace for your trip: tasty food, maybe a Chinese cooking course, cycling through fresh air villages and enjoying the view of the jagged-peak limestone karsts will revive you.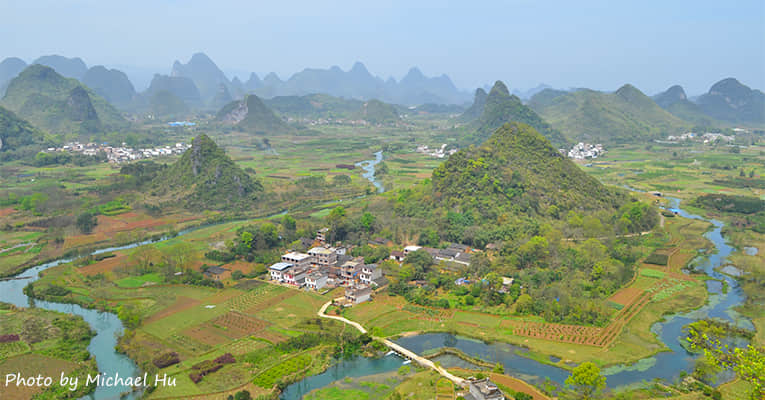 Tour Recommendation: Essence of Guilin Minority Discovery
Pig – Datong: Culture and Architecture
The Pigs tend to be very educated, open minded, curious, and joyful no matter where they are.
Datong in Shanxi Province is a place to be able to fully enjoy everything of this magical destination for the Pigs. This ancient city provides an intriguing trip and gives you the art of architecture, the Hanging Monastery on the side of a cliff, the world's oldest wooden pagoda, some Buddhist culture treasures, and it will fill your culture cup.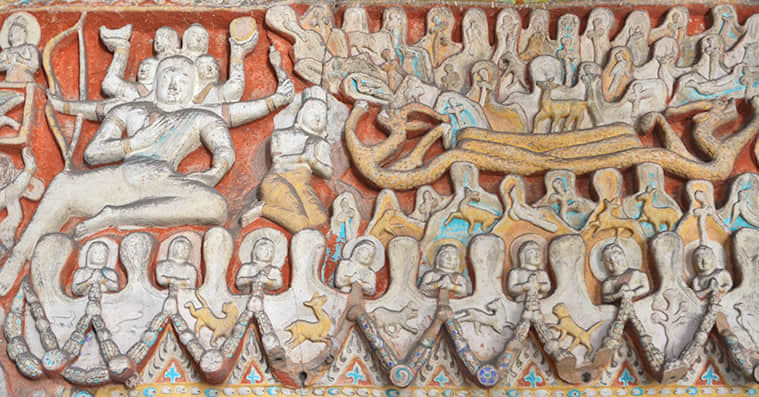 Tour Recommendation: Datong Buddhist Culture Tour from Beijing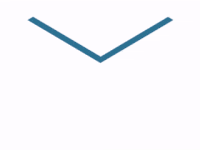 Have a question?
OR
Are you eager to begin your Chinese cultural journey?
Drop us a line and we will promptly connect you with our leading China expert!